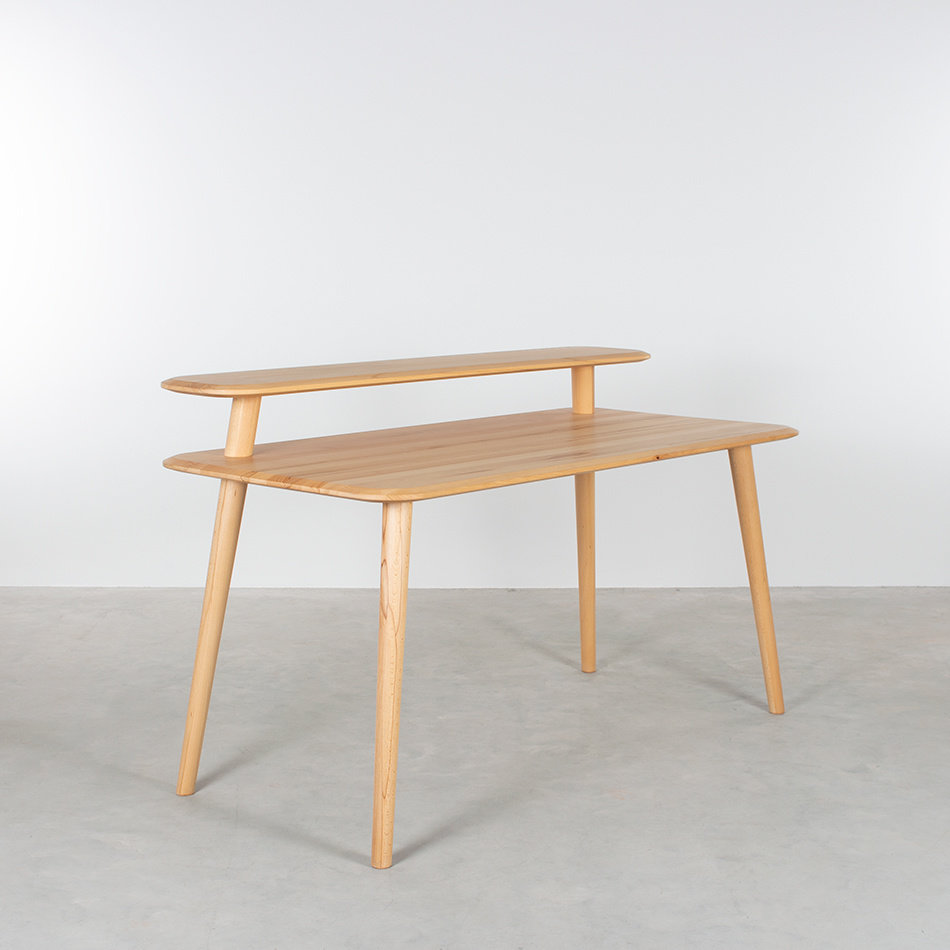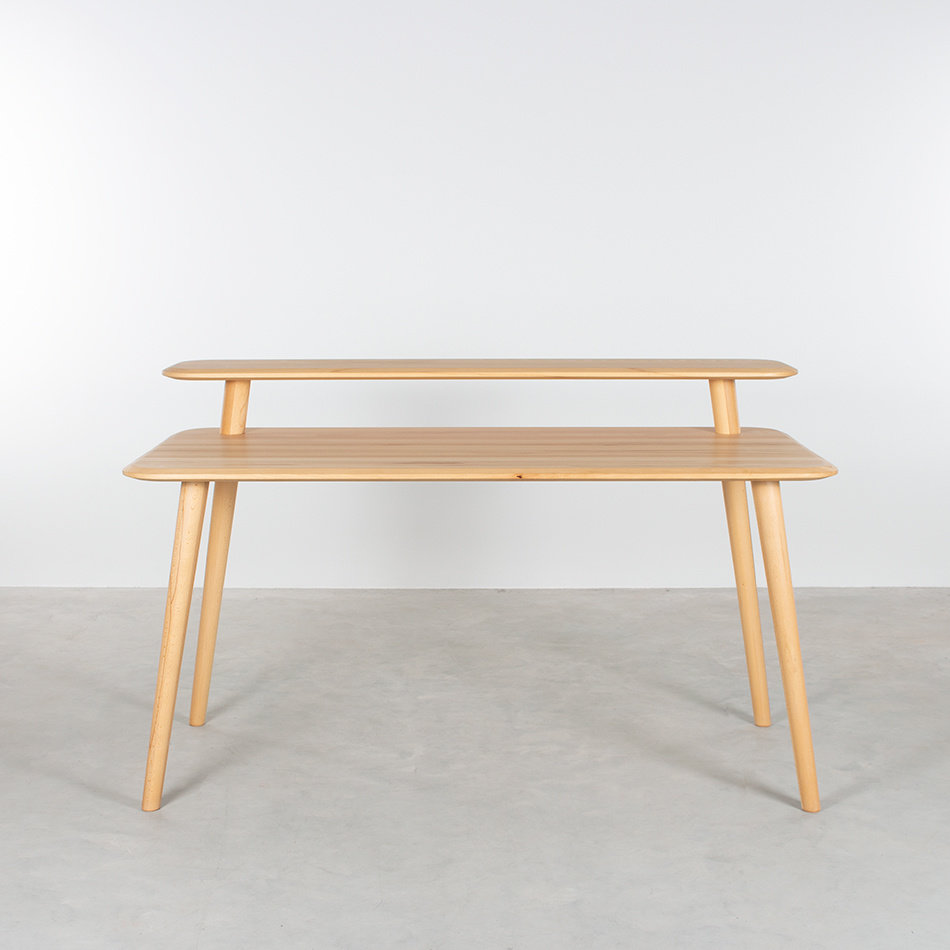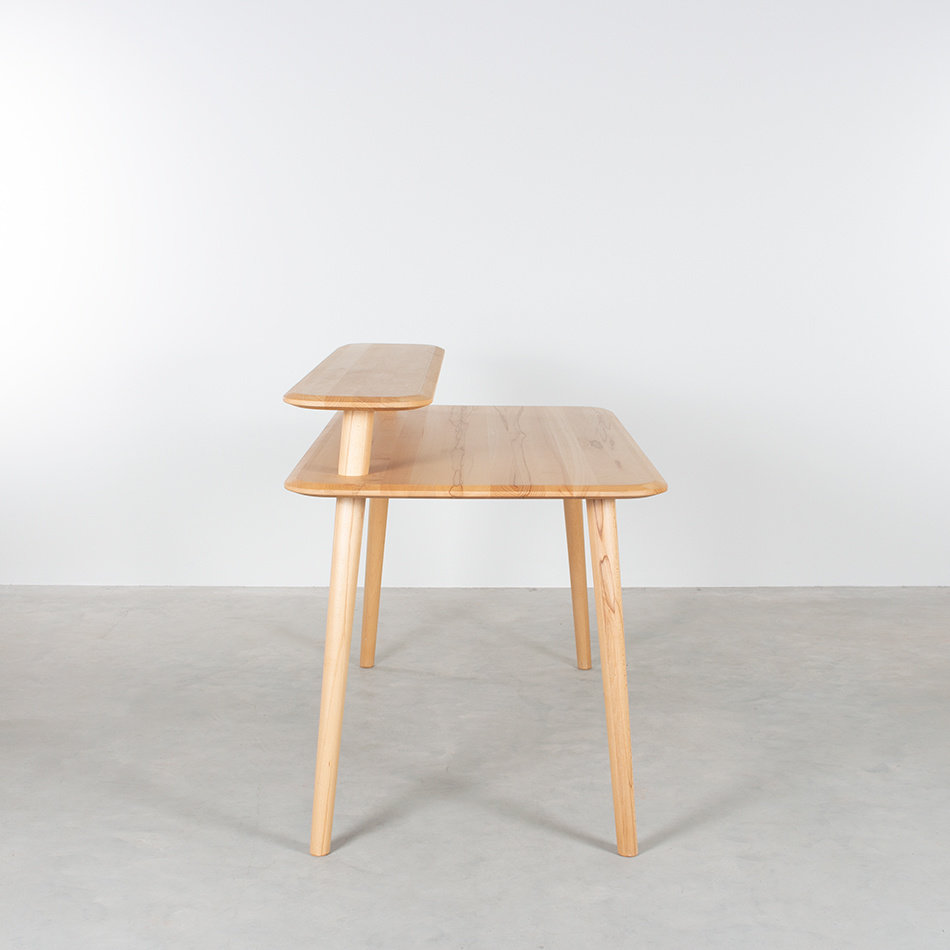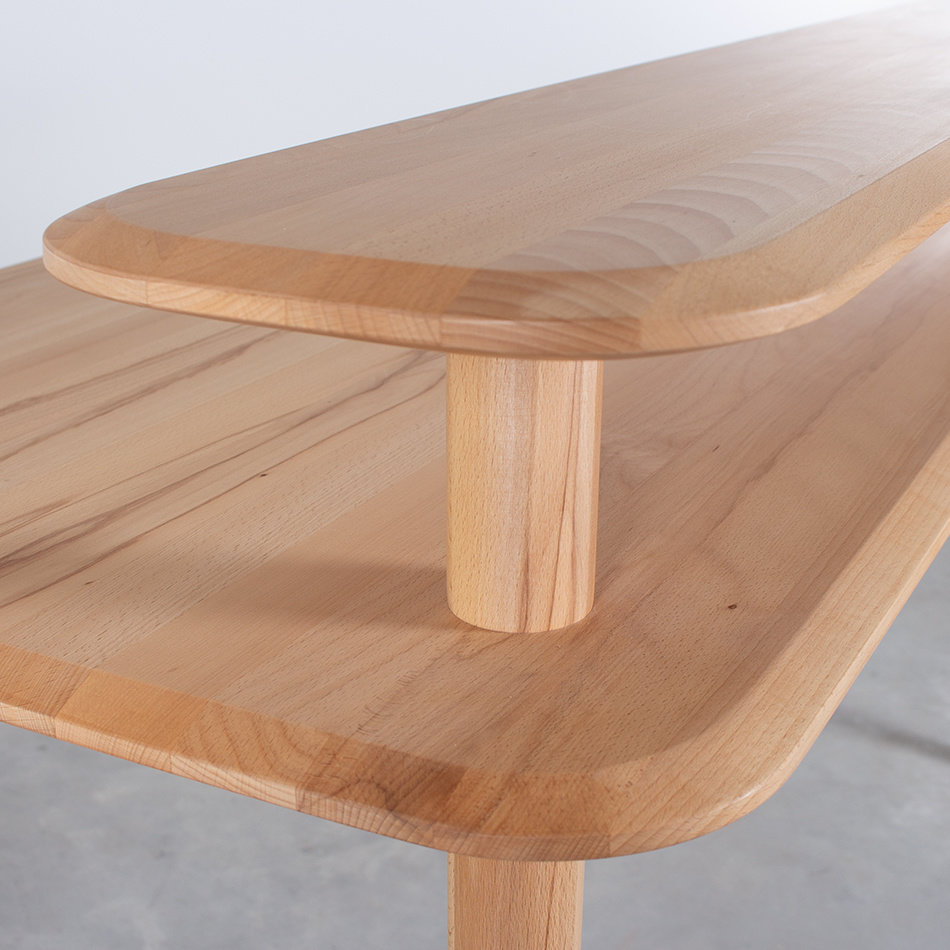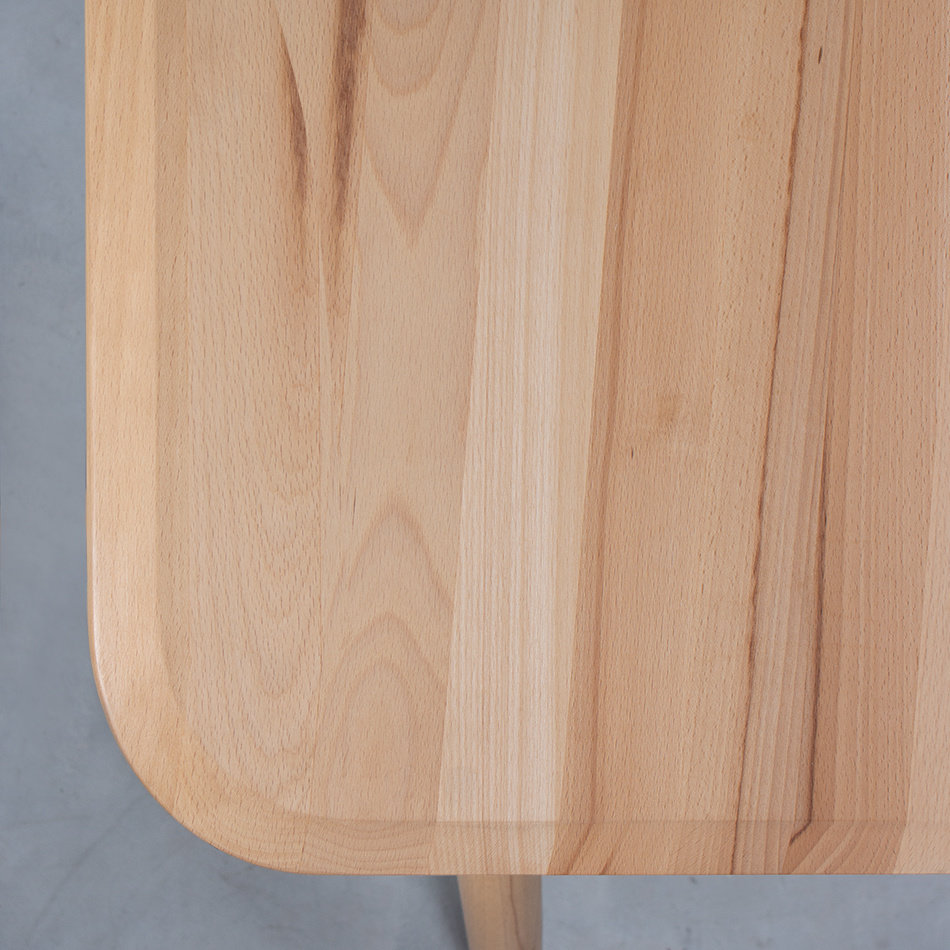 Technical documents
• Olger Desk Dimensions (PDF)

Wooden desk with special details
Very slender desk table with special details. The legs are round and slightly angled. The desk can be described as modern Danish design. Other beautiful details are the thin, tapered top with rounded corners and the plateau on which, for example, a screen can be placed at the perfect height.
Olger desk without legs that extend into the top
This Olger desk is different from the standard Olger desk, where the legs have a cut-through in the top. With this Olger desk on offer, the table top does not have a cross-section of legs.
Wood type: Beech
Finish: Oiled (included as standard)
Olger Desk 150 x 75 Beech oiled - without transpierce of legs in the top

Sav & Okse

€625,00
DELIVERY TIME
2-5 days
AFMETINGEN(LXBXH)
150 × 75 × 74
IN STOCK
2 Product(s)