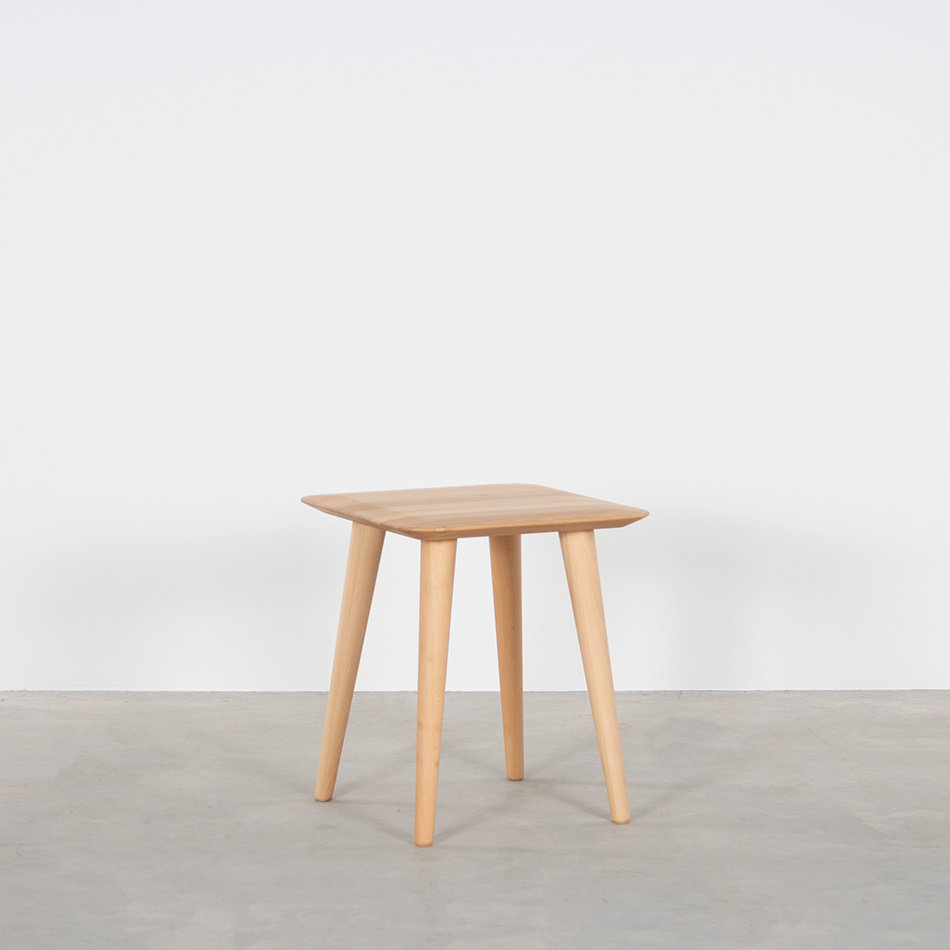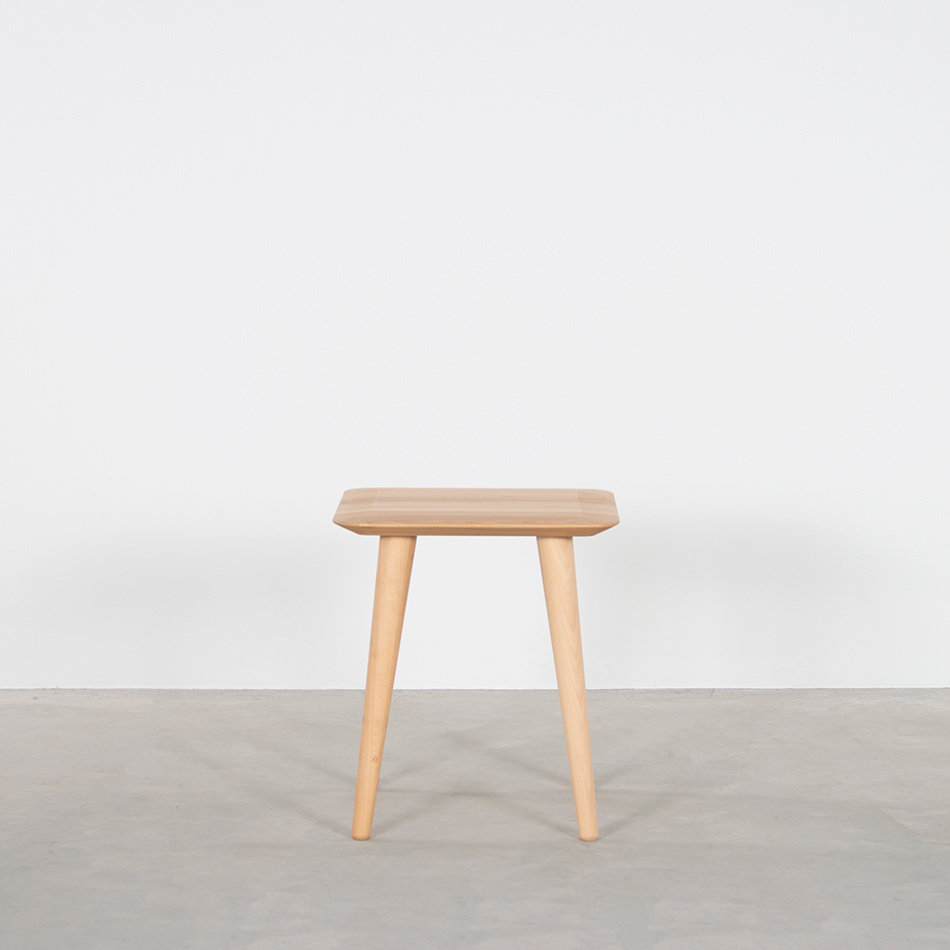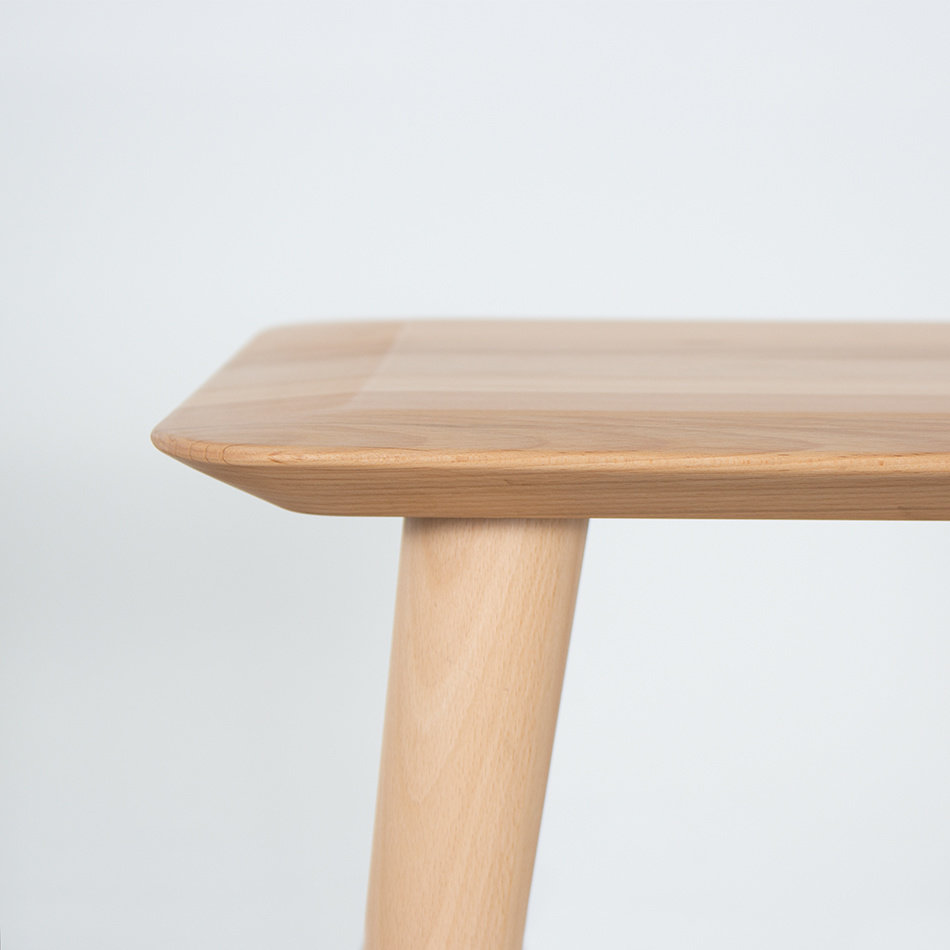 Technical documents:

• Olger Stool Dimensions (PDF)
Slender Olger design stool
The Olger stool can be described as modern Danish design. The stool is characterized by its slender shape and special details. The legs are round in shape and are placed at an angle under the table top. Another nice detail is the thin, tapered top with rounded corners. Special to see and beautifully executed.
Scandinavian design stool
The Olger stool has a slender appearance, but has its legs firmly on the ground. The stool matches the Scandinavian interior style, but can also be combined well with other styles. In addition to the stool, also bring the Olger table and dining room sofa into your home and complete your interior.
Wood species
The stool is available in the types of wood:

Finishes
These finishes are possible:
• Oiled
The photos show the oiled version of the stool.
More information about the finishes.
For the maintenance of your oiled wooden stool, we recommend that you refresh the stool twice a year with maintenance oil. The maintenance kit can be purchased online.
Order multiple Olger Stools
The Olger stool is suitable for private use, but certainly also for business use. If you want to order multiple Olger stools, please contact us. We will then make a quotation for you without obligation.
Construction
Legs are mounted against the seat and are tightened with four screws
Packing
The stool is delivered unassembled in one cardboard box. The stool is easy to assemble.
DETAILS
LEVERTIJD
2-5 days
AFMETINGEN(LXBXH)
40 × 40 × 46
IN STOCK
3 Product(s)