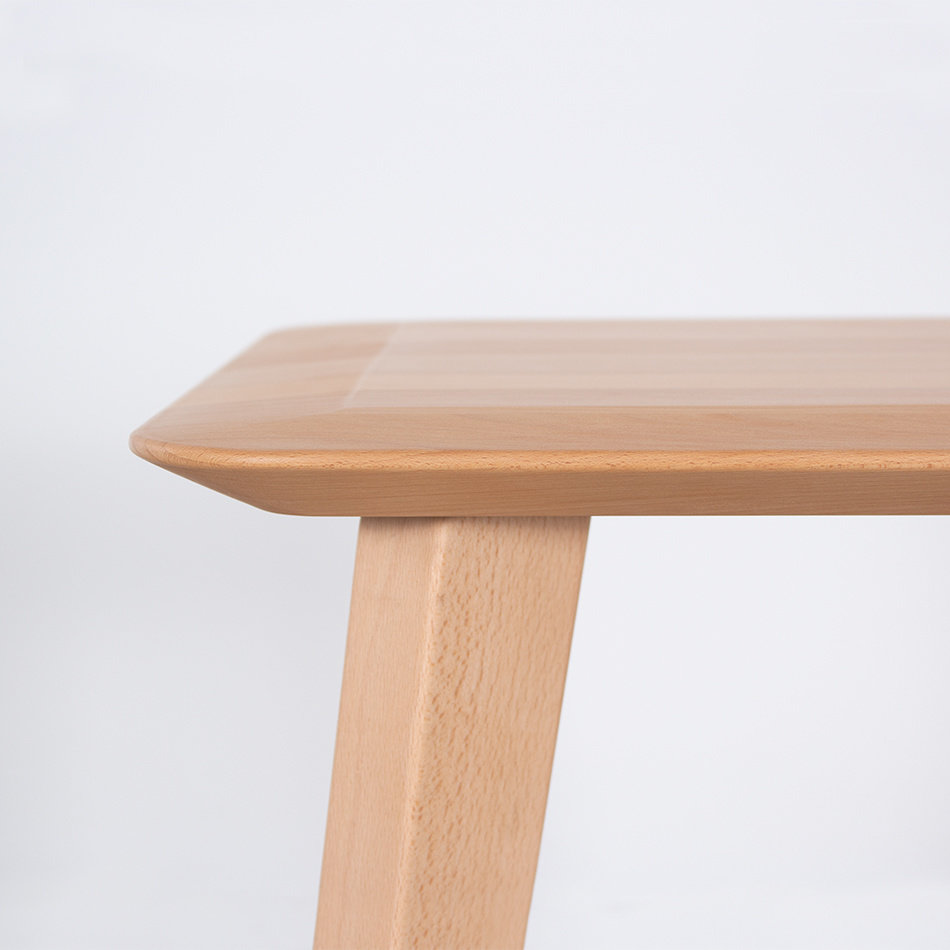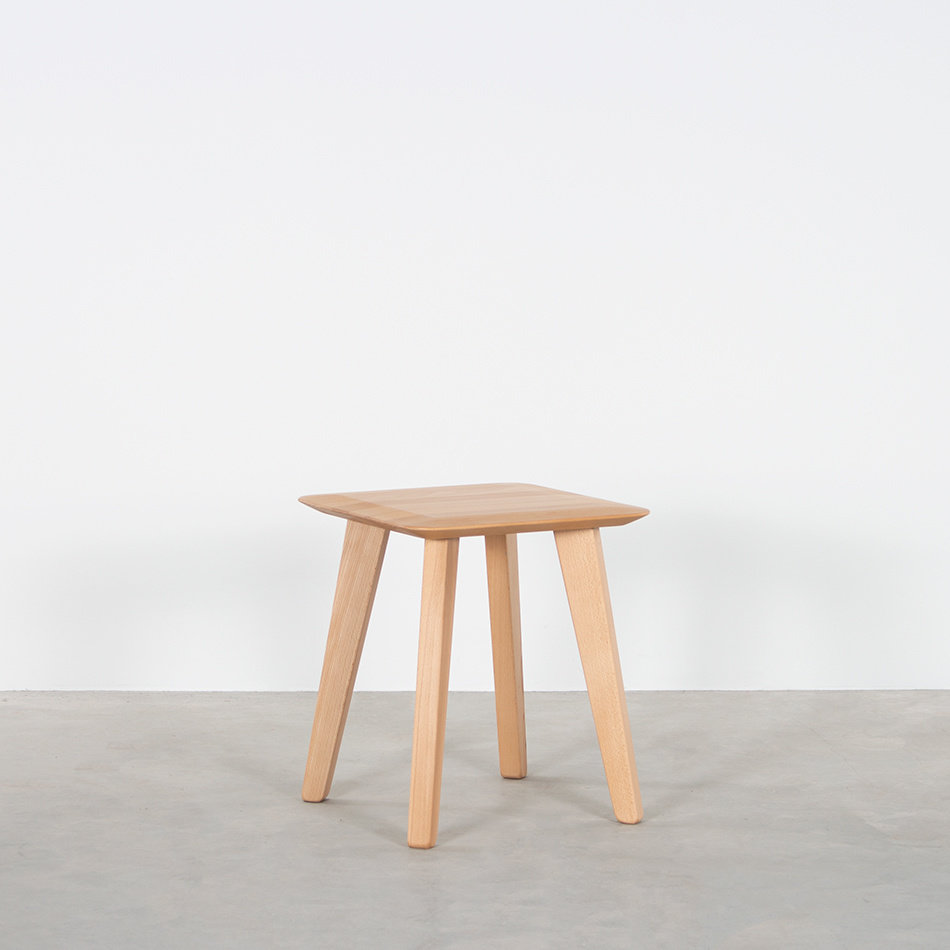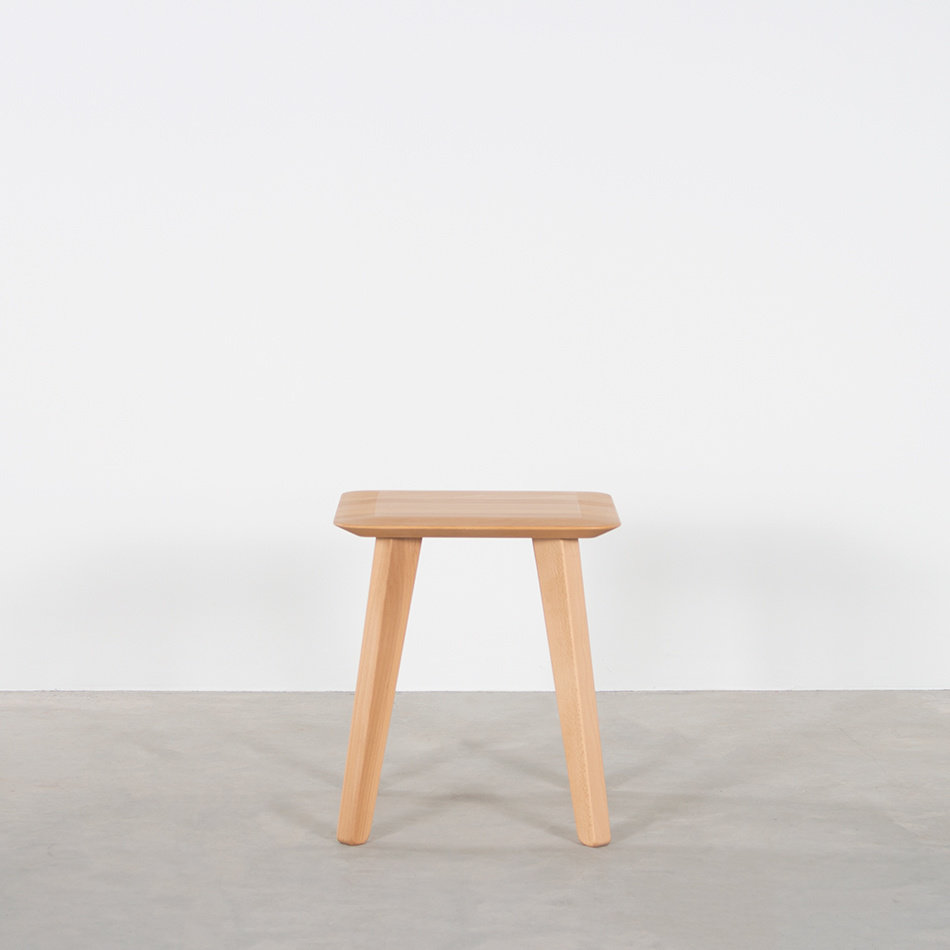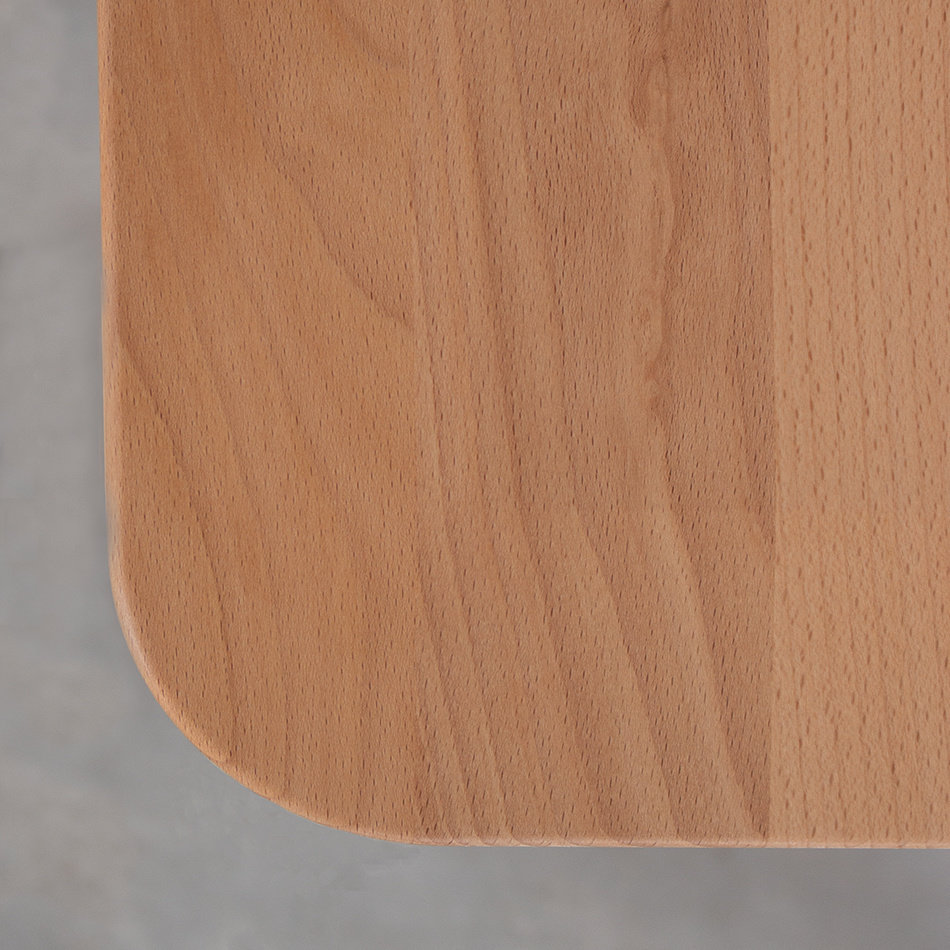 Design Stool Samt
In addition to its tables, Sav & Okse has now also designed a series of stools. The Samt stool is characterized by its round corners and angled legs. This gives the Samt stool a light and playful character. A stool that looks light, but stands strong on its legs. Everything on the stool is smoothly finished. The seat is made of lengthwise parts of over 5 cm wide. The edge is inclined at both the top and bottom.
Scandinavian design stool to combine with
With a Samt stool you have a solid wooden stool, with a light appearance. Suitable for the Scandinavian interior style, but can also be combined well with other styles. In addition to the stool, also get the Samt table and dining room sofa at home and complete your interior.
Wood species
The stool is available in the wood types:
• Beech
• Walnut
Finishes
These finishes are possible:
• Oiled
The photos show the oiled version of the table.
More information about the finishes.
To maintain your oiled wooden table, we advise to refresh the table twice a year with maintenance oil. The maintenance kit is for sale online.
Order multiple Samt Stools
The Samt stool is suitable for private individuals, but certainly also for business use. If you want to order several Samt stools, please contact us. We will then make an offer for you without obligation.
Construction
Legs are mounted against the seat and are tightened with four screws
Packaging
The stool is delivered unassembled in one cardboard box. The stool is easy to assemble.
DETAILS
LEVERTIJD
2-5 days
AFMETINGEN(LXBXH)
40 × 40 × 46
IN STOCK
3 Product(s)