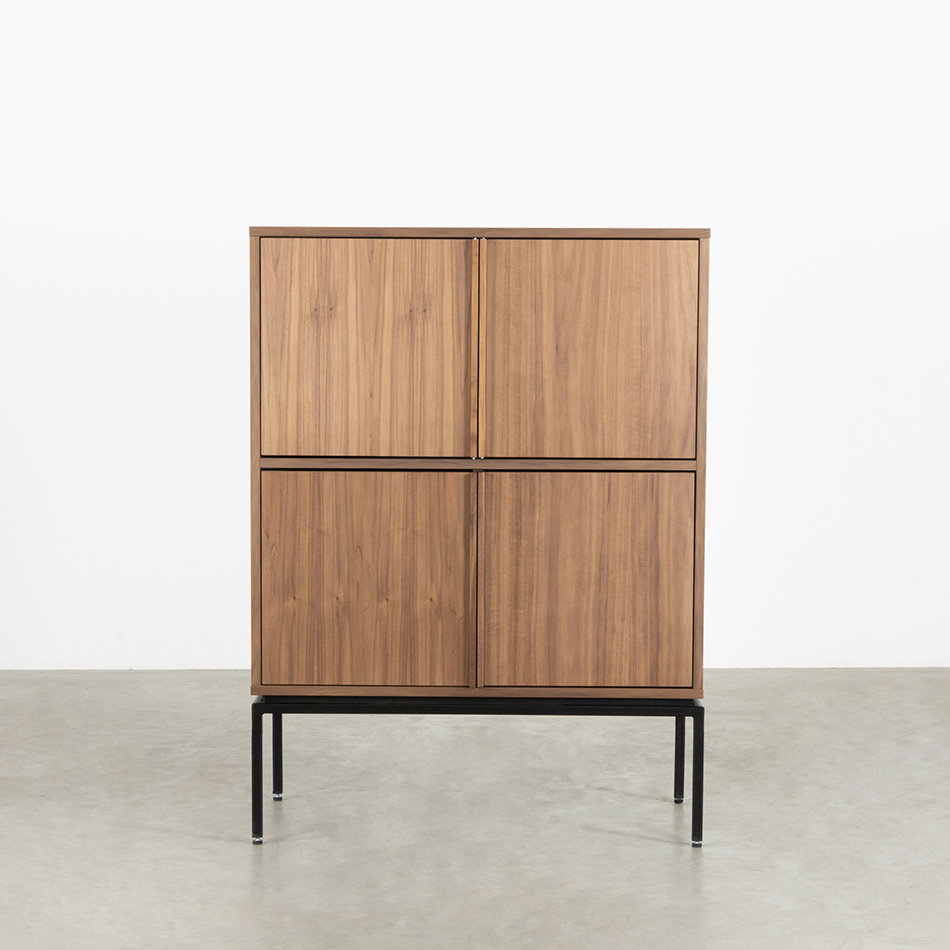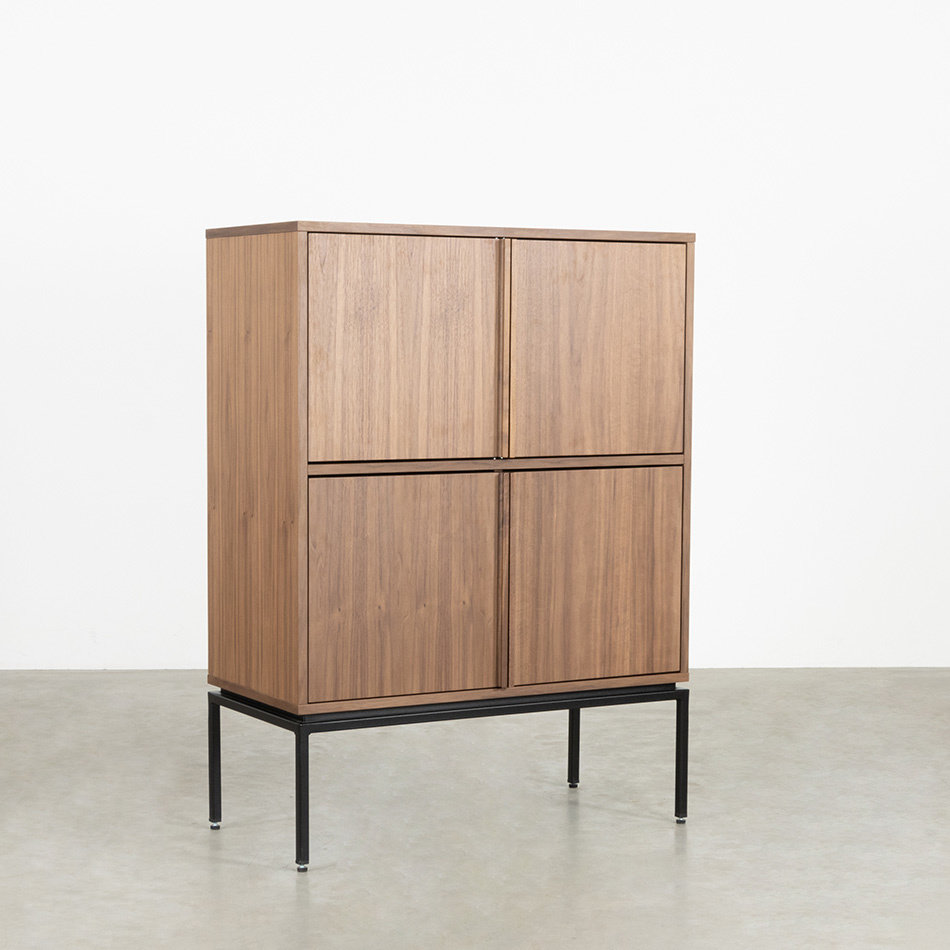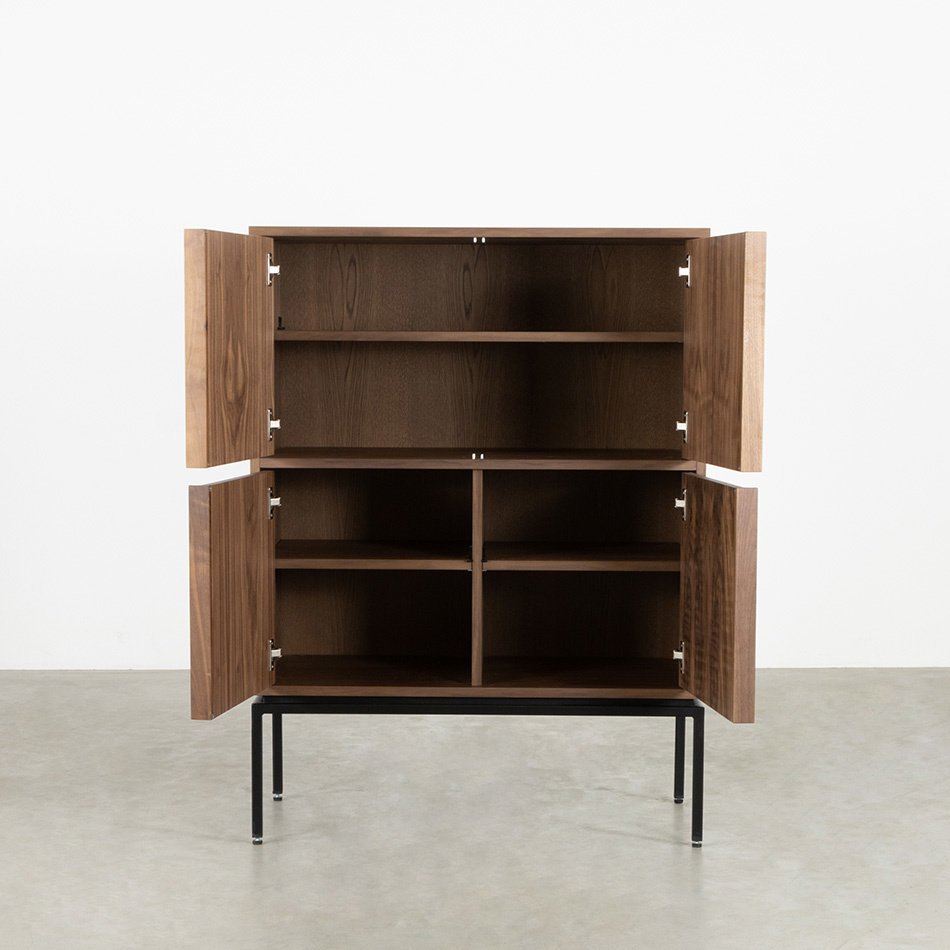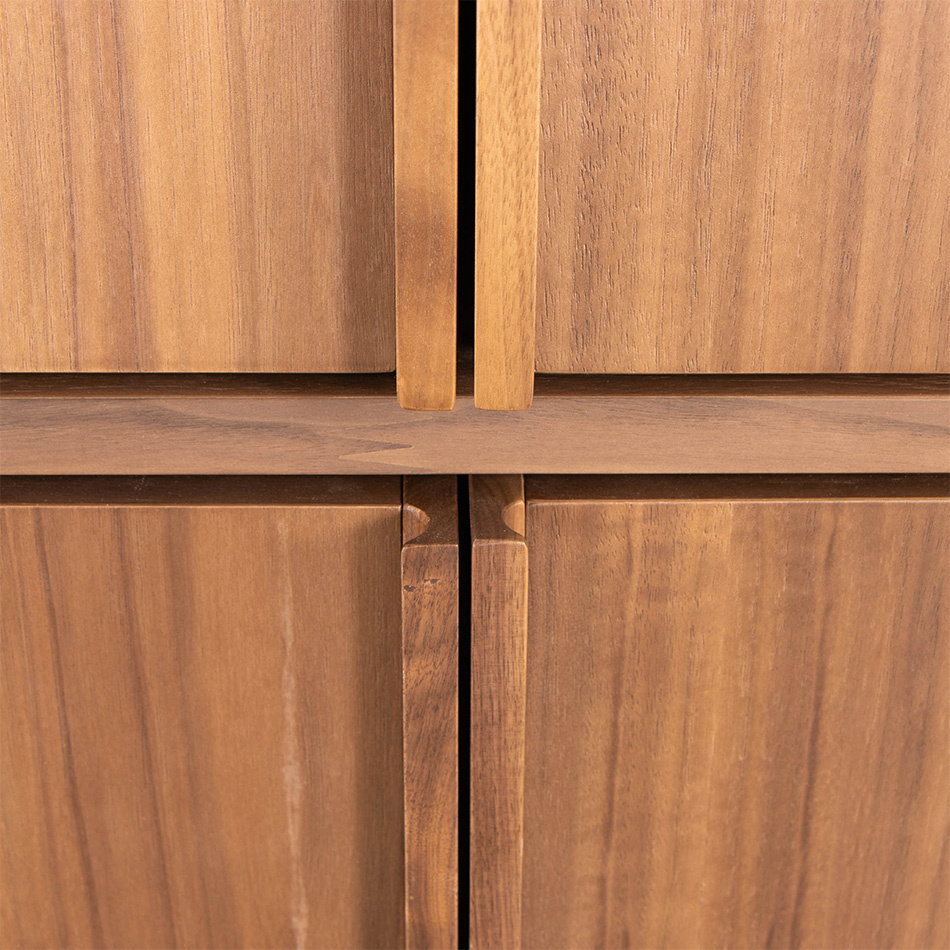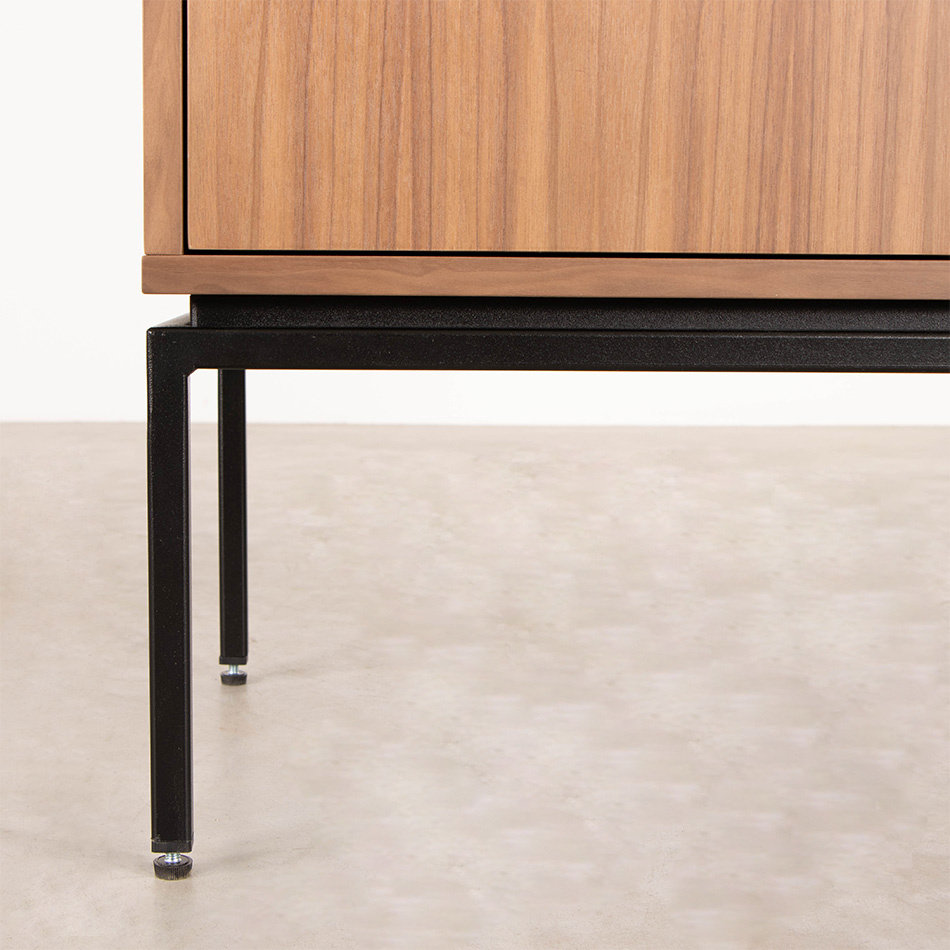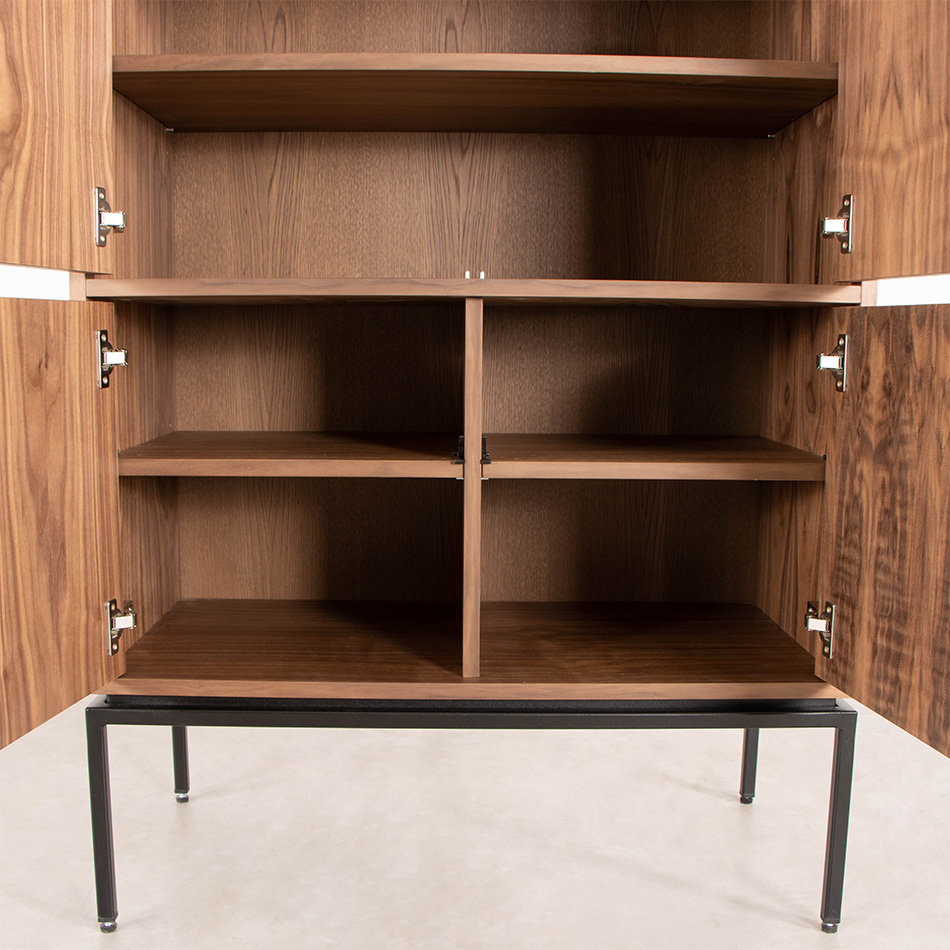 Tempelman Cabinet Walnut
Do you also feel the appeal of this Tempelman cabinet? We love the minimalist, timeless design from the sixties. The characteristic metal frame and the door-high handles can be seen in all cabinets from the Tempelman series.

Tempelman cabinet series
Our collection of Tempelman cabinets consists of a sideboard, cabinet, highboard and TV cabinet, available in beautiful oak or walnut wood.
The cabinets are based on designs by Theo Tempelman from the 1960s for AP Originals. So Dutch mid century modern . At the time, the cabinets mainly ended up in chic business environments, such as offices and banks. With the reissue by De Machinekamer, the cabinets now find their way into contemporary living rooms, where they will certainly shine .
The four-door cabinet has a sleek, black metal frame. The solid wood handles have the same length as the doors. As applies to all Tempelman cabinets: the superfluous has been omitted, the design revolves around pure lines.
Dimensions
The Tempelman cabinet is available in 874x420x1174mm.
Construction
The Tempelman cabinet is easy to assemble. The manual is included.
Guarantee
2 years
The Machine Room for the business market
The Tempelman cabinet is suitable for private use, but also for business use. If you want to order multiple Tempelman cabinets, please contact us. We will then make a quote for you without obligation.
DETAILS
DELIVERY TIME
10-12 weeks