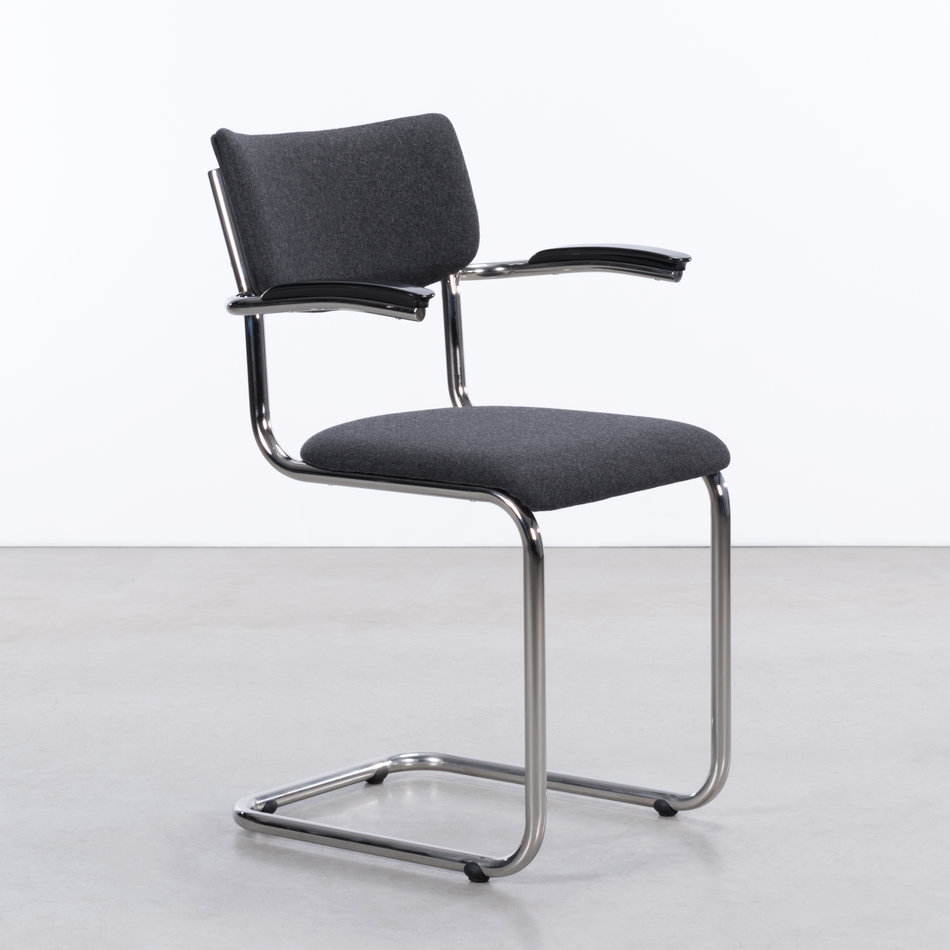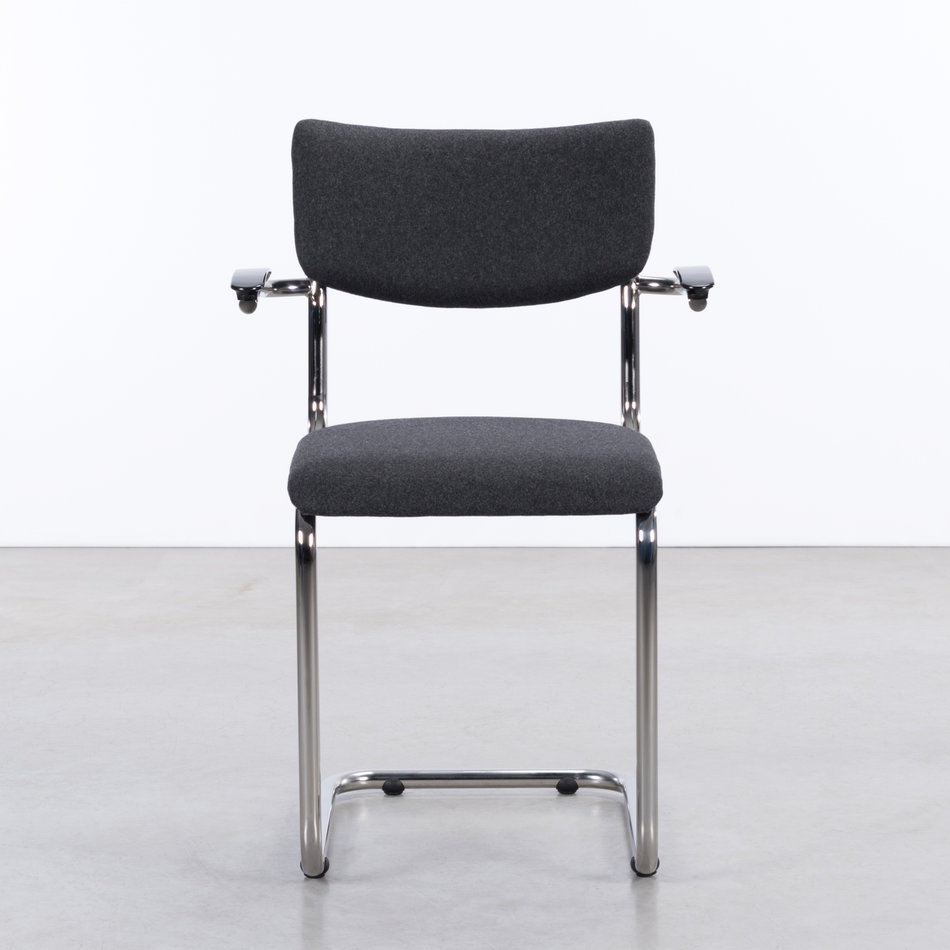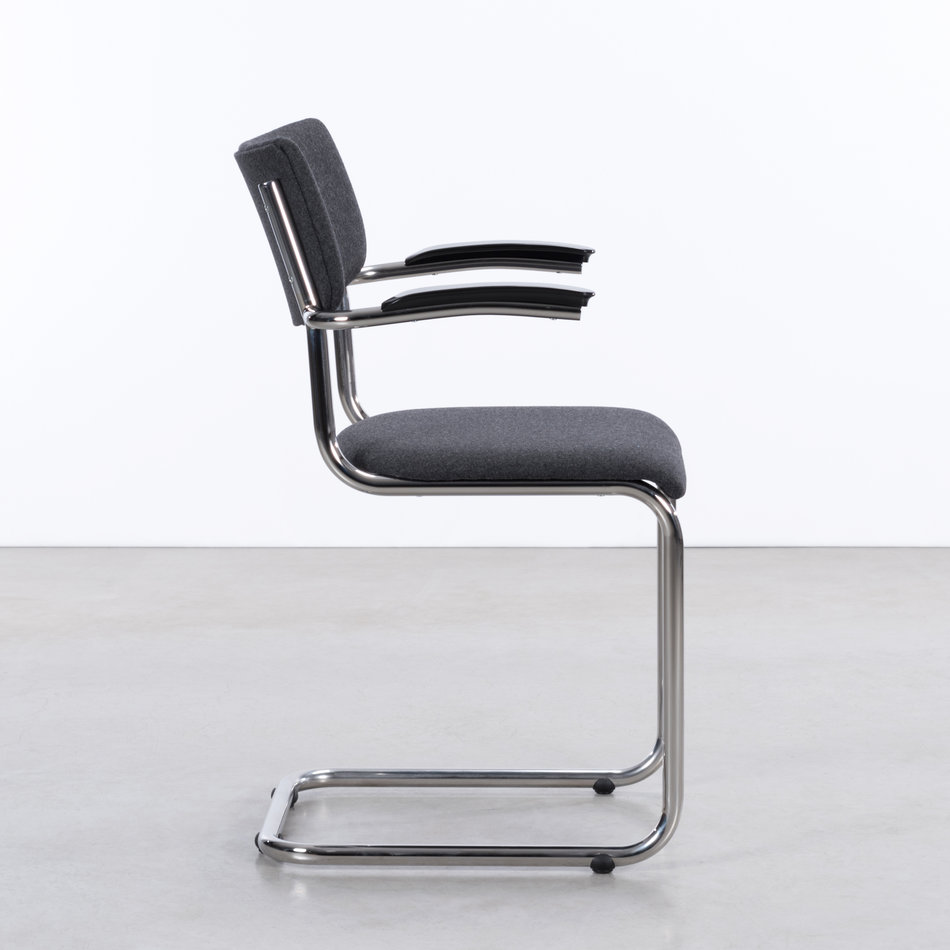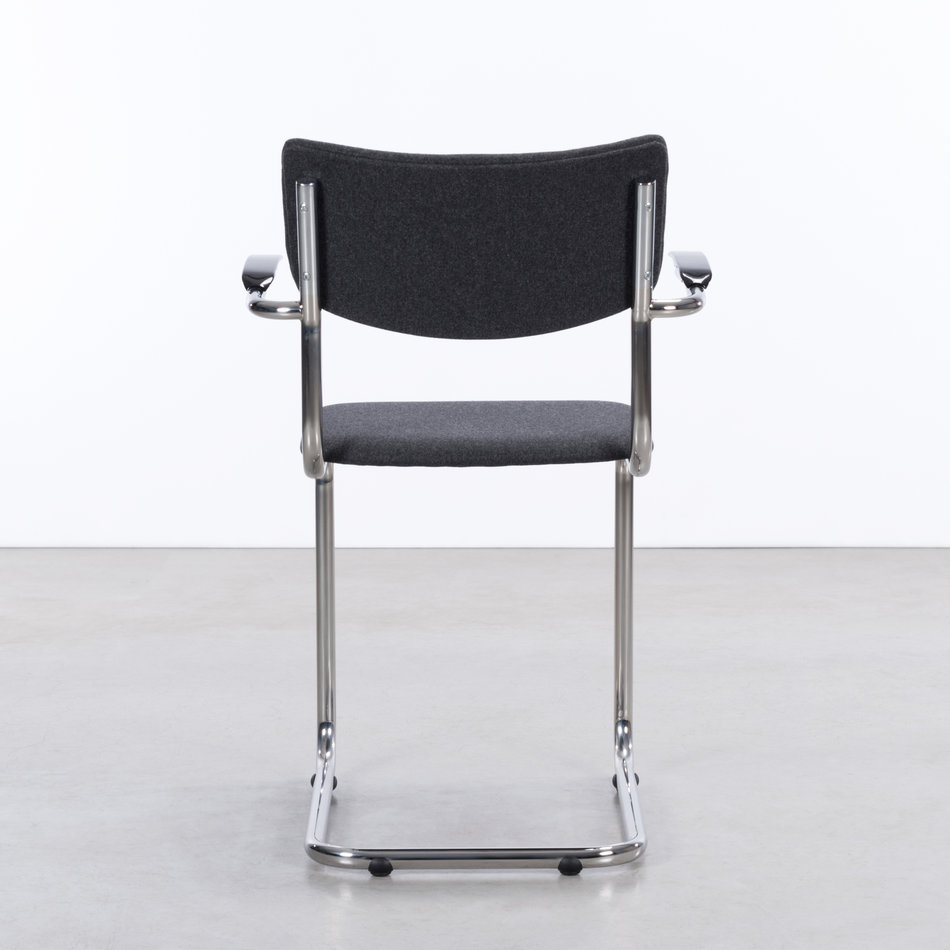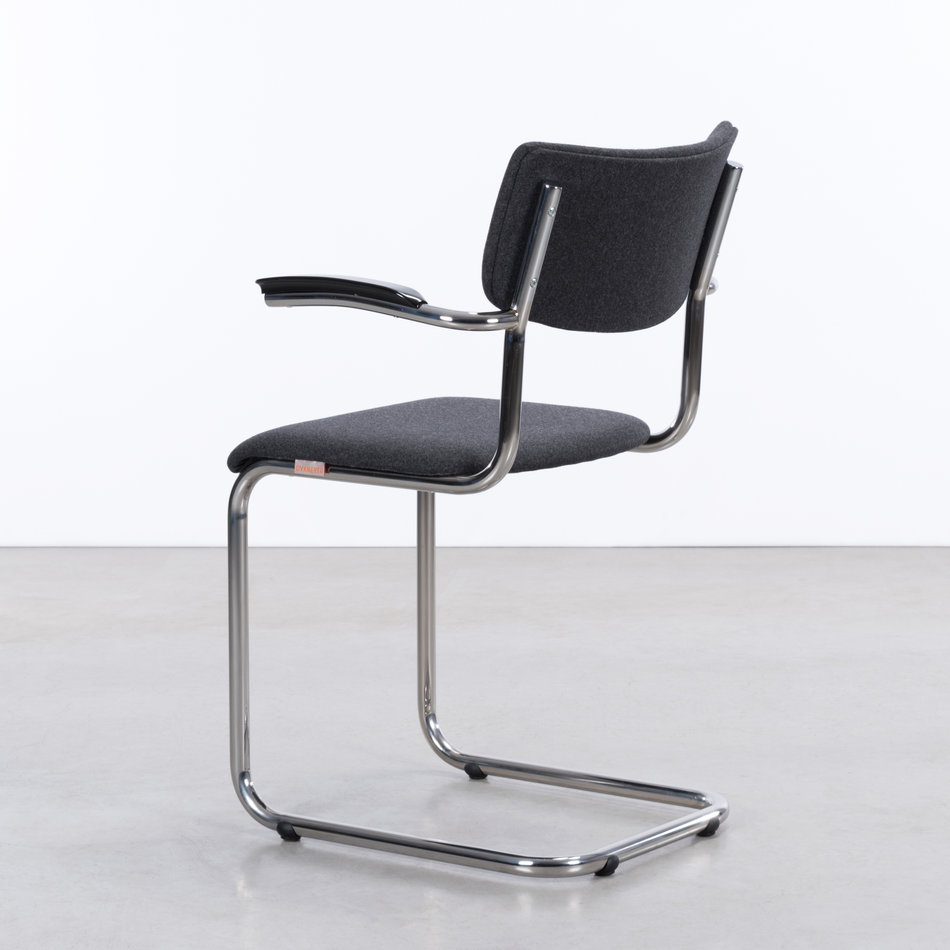 Technical documents
Purmer Dimensions ( PDF )
Purmer Folder ( PDF )


Dykmeyer Purmer tubular frame dining chair with felt fabric
The Dykmeyer de Purmer is a businesslike and straight tubular frame chair. Inspired by the Avant Garde chairs from the 1930s. The chair has a modern industrial look. With a good seat, it is an ideal dining room chair. You can sit on this for hours. The tubular frame frame consists of one piece, has right angles and runs parallel to each other from the carriage to the backrest. Due to the bend in the tubular frame, the backrest is slightly tilted. This provides a good seat and the support for delicious dining.

Tubular frame chair with fabric as desired
The color of the cover can be selected as desired. Choose one of the wool felt fabrics. It is also possible to choose one of the many other fabrics we have. We have fabrics from Keymer, Lancier, Textaafoam, Kvadrat, De Ploeg, Bute, Silvera and Ohmann Leather. You can come and see the fabrics in our showroom in Zaandam. View some options here.

Tubular frame chair with chrome or black frame
The Purmer chair comes standard with a chrome frame, but can be made with a matt black powder-coated frame if desired. This gives you a contemporary chair, which can be combined well with various colors of upholstery.

Prefer a tubular frame chair with armrests?
De Dykmeyer De Purmer is also available with armrests .

Features Purmer chair without armrests
- Designer: Dykmeyer
- Type: The Purmer no.2 without arm
- Brand / manufacturer: Dykmeyer
- Base material: Chrome tubular frame
- Condition: new
- Material: steel and felt fabric
- Style: tubular frame


De Machinekamer for the business market
If you want to order more than 10 chairs, please contact us for a free quote.


Please note: this version of De Purmer has a minimum purchase of two pieces.