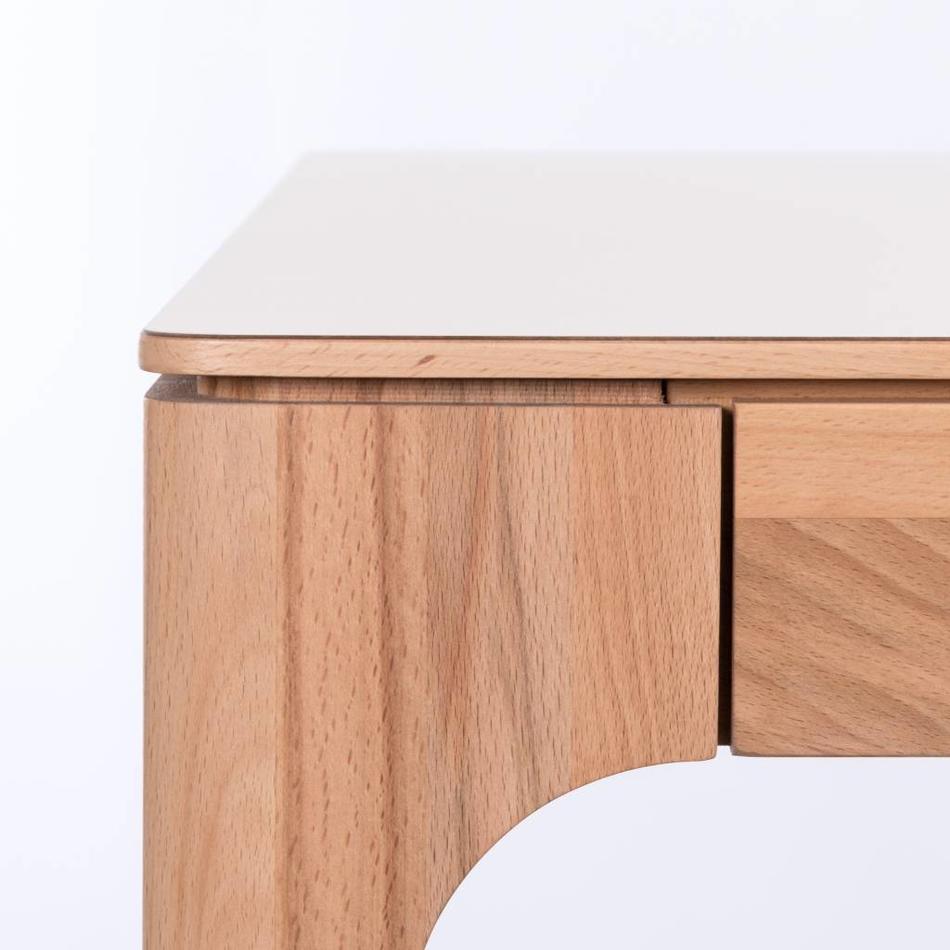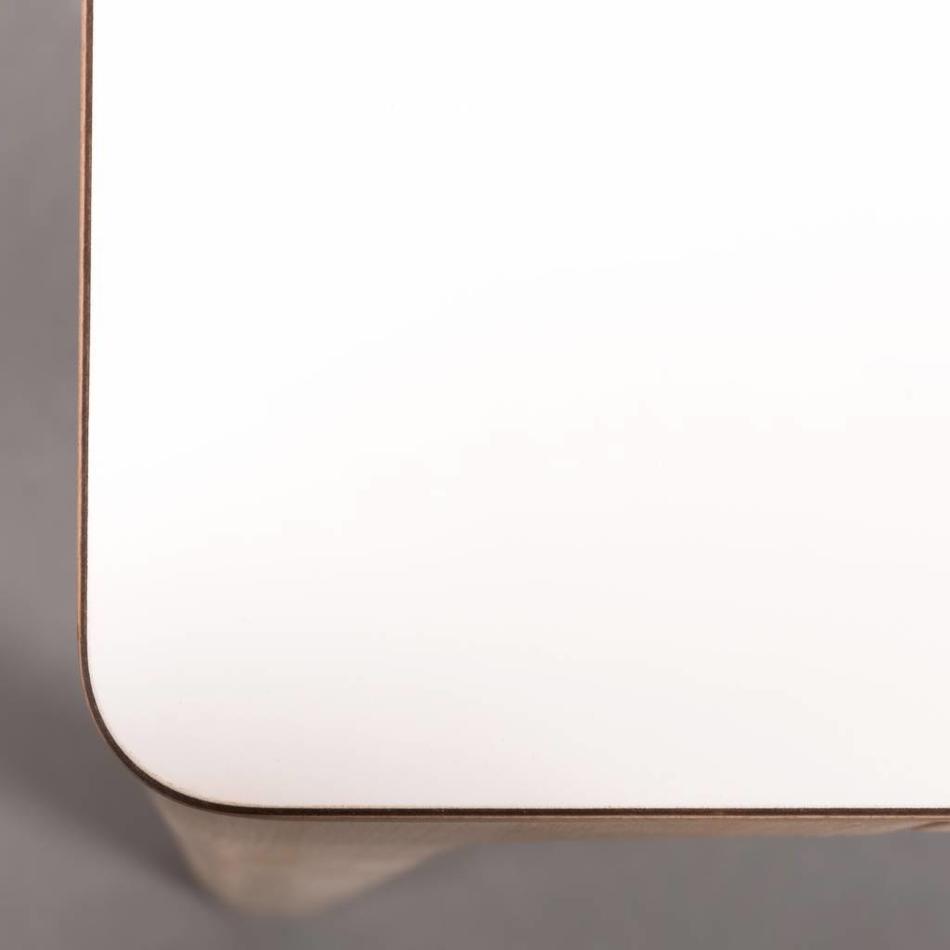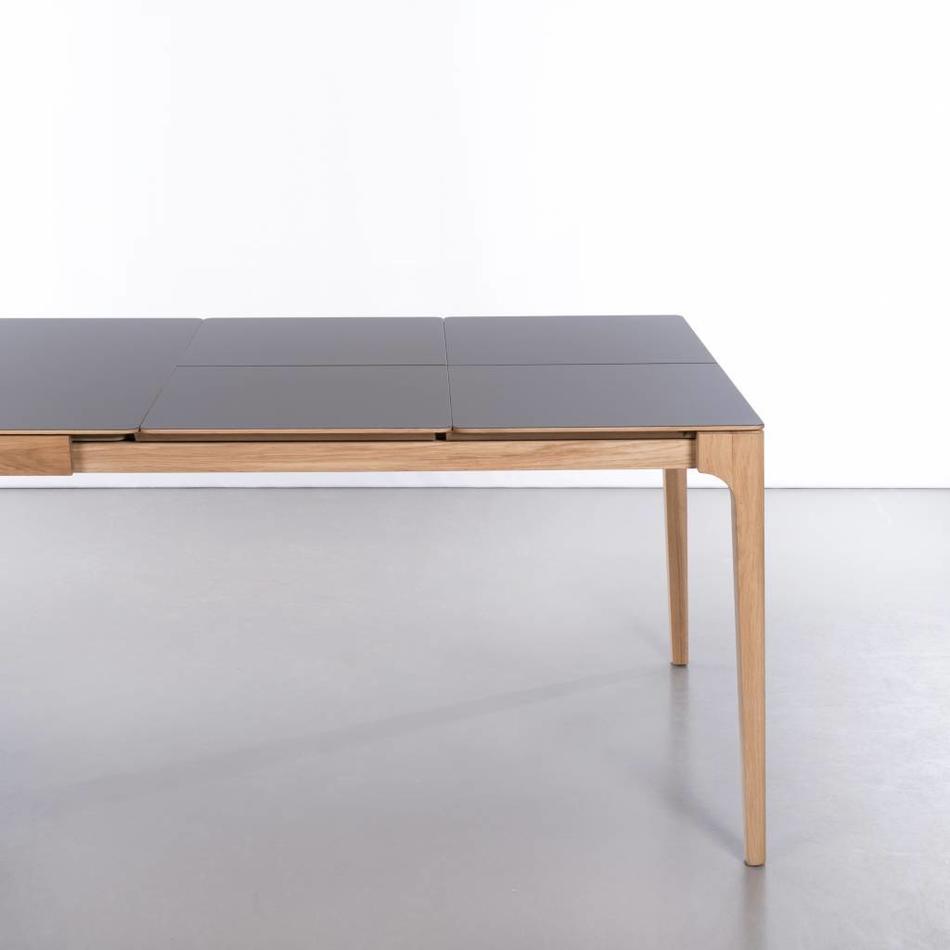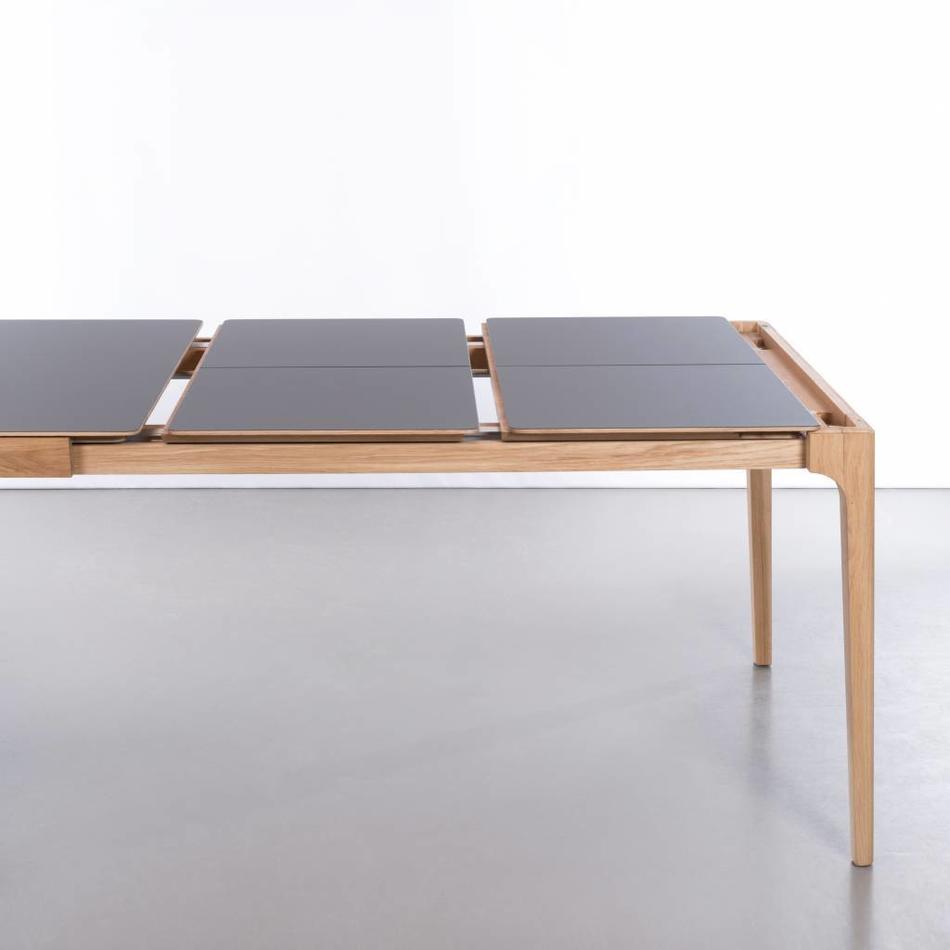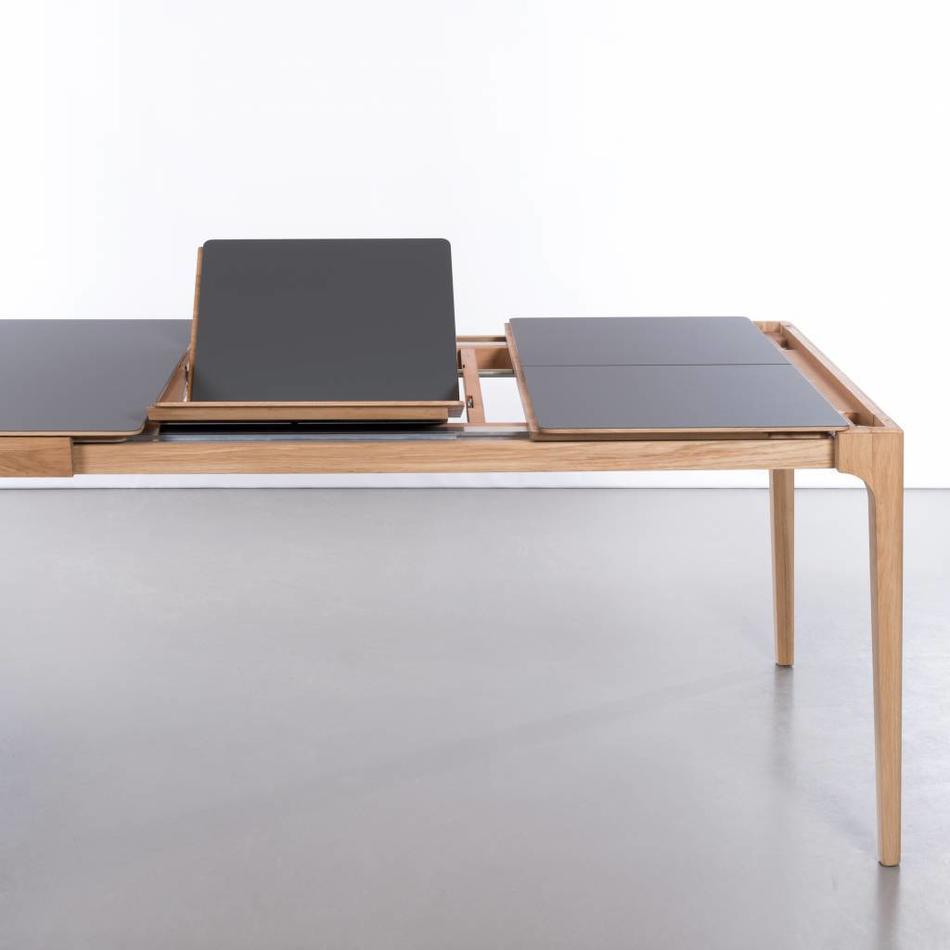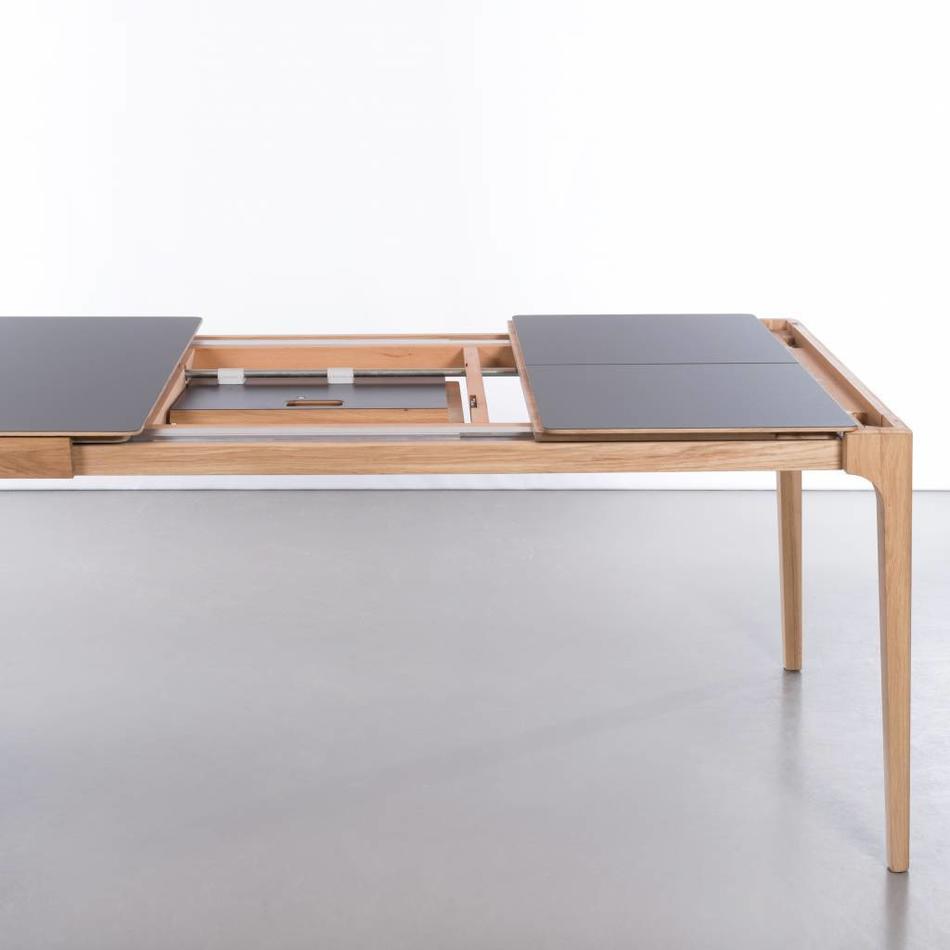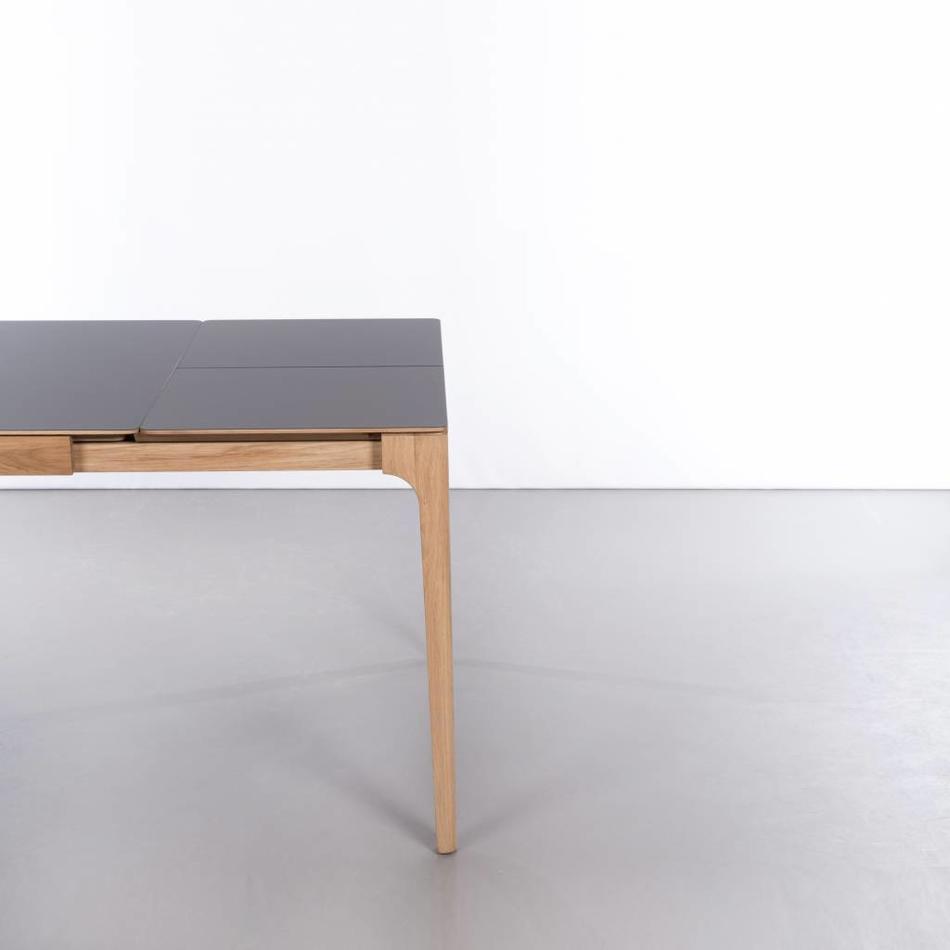 Technical documents:
Rikke Extendable Dimensions (PDF)
Rikke Manual 1x extension (PDF)
Rikke Manual 2x extension (PDF)
Fenix Maintenance (PDF)
Rikke table extendable
The Rikke with Fenix top is an extendable table with the inner core of the top made of MDF and the outer edge of solid wood. Not so much room in the house but still want to have a table that fits everyone? Then the Rikke table fits you perfectly. A table with an attractive and functional design. The table is available in different types of wood, finishes, colors and dimensions of Fenix.
A dining table with a beautiful and functional design
De Rikke is a table where design and functionality go well together. This solid wood table has round shapes and a light appearance. The legs of the Rikke are placed on the corner. This gives the table a lot of space, even with a compact size. Enjoying a large table in a compact space? Then the Rikke extendable is an ideal table. Choose a 50 cm extension once or twice and make this extendable table completely to your liking. The legs are firmly attached to the blade. Very subtly the leg turns into the leaf. The table has narrow gaps between the top, bottom beam and table legs to make the wood work, and the design is also strengthened. With the Rikke you get a beautiful design table at home. A table with a solid base.
Make it your table
The Rikke table is available in various sizes, finishes and types of wood. Choose a table top in the same wood type or go for a colored Fenix table top.
Wood species
The table is available in the types of wood:

Finish
• Whitewash (only possible with oak)
• Oiled (standard)
• Matt lacquered
More information about the different finishes of our wooden tables.
To maintain your oiled wooden table, we recommend that you refresh your table twice a year. The maintenance set can be purchased online.
A Rikke extendable table with Fenix table top
The top of the Rikke table is available in the colors below. During production, the inner core of the blade is made of MDF and the outer edge of solid wood.
Dimensions
The Rikke is available in many sizes. For more information about the customized options and wishes you can contact us. We will then discuss the options.
Construction
The table is easy to assemble. The manual is included.
Rikke Table Extendable Beech With Fenix Top

Sav & Okse

€1.399,00
DETAILS
LEVERTIJD
On Order: 5-7 weeks
AFMETINGEN(LXBXH)
160 × 90 × 76
IN STOCK
Niet op voorraad