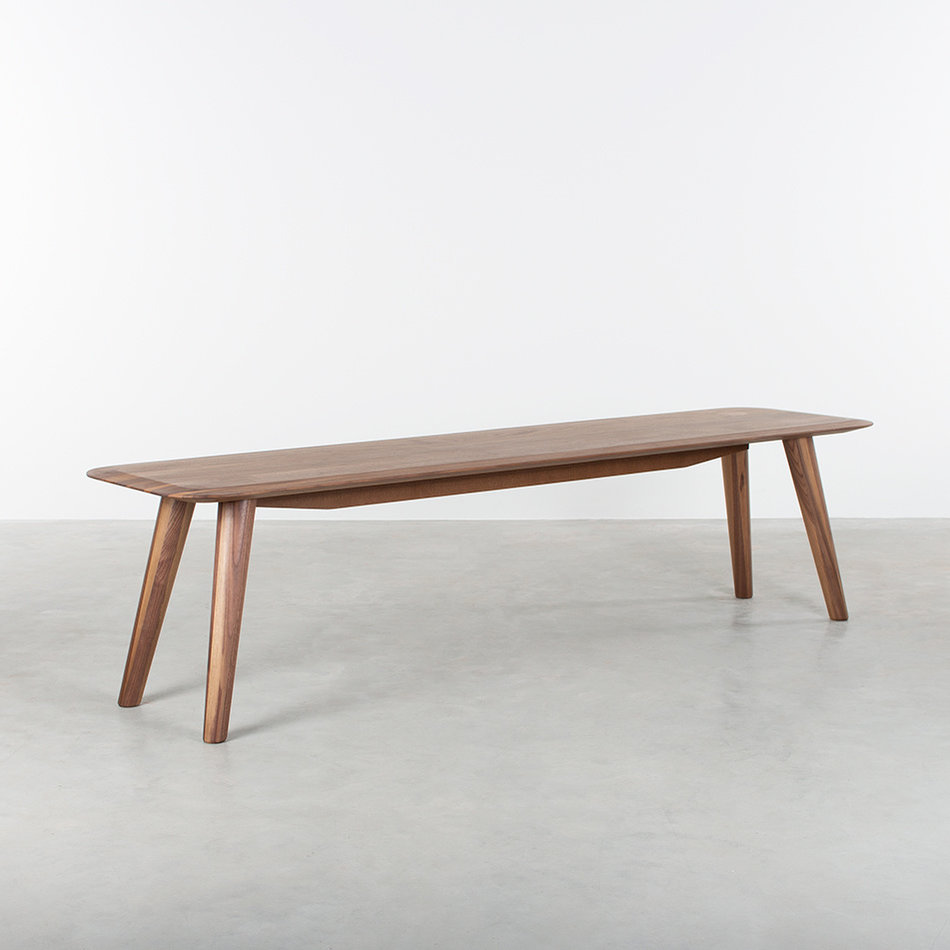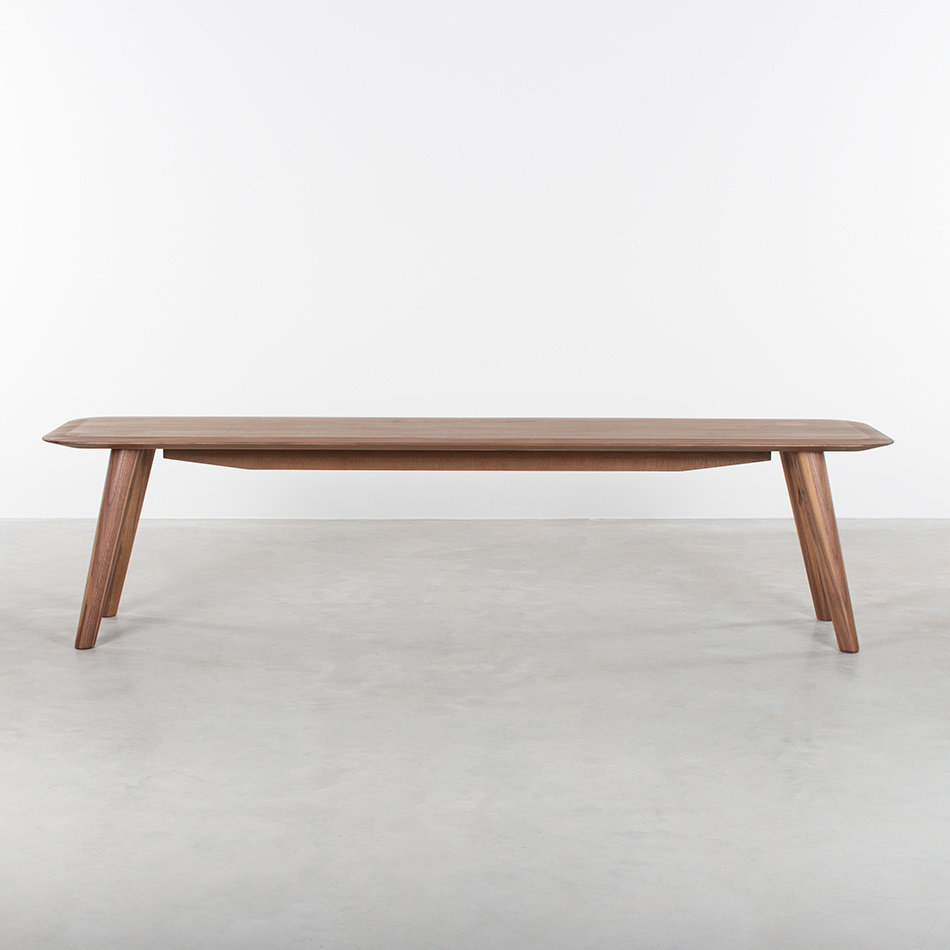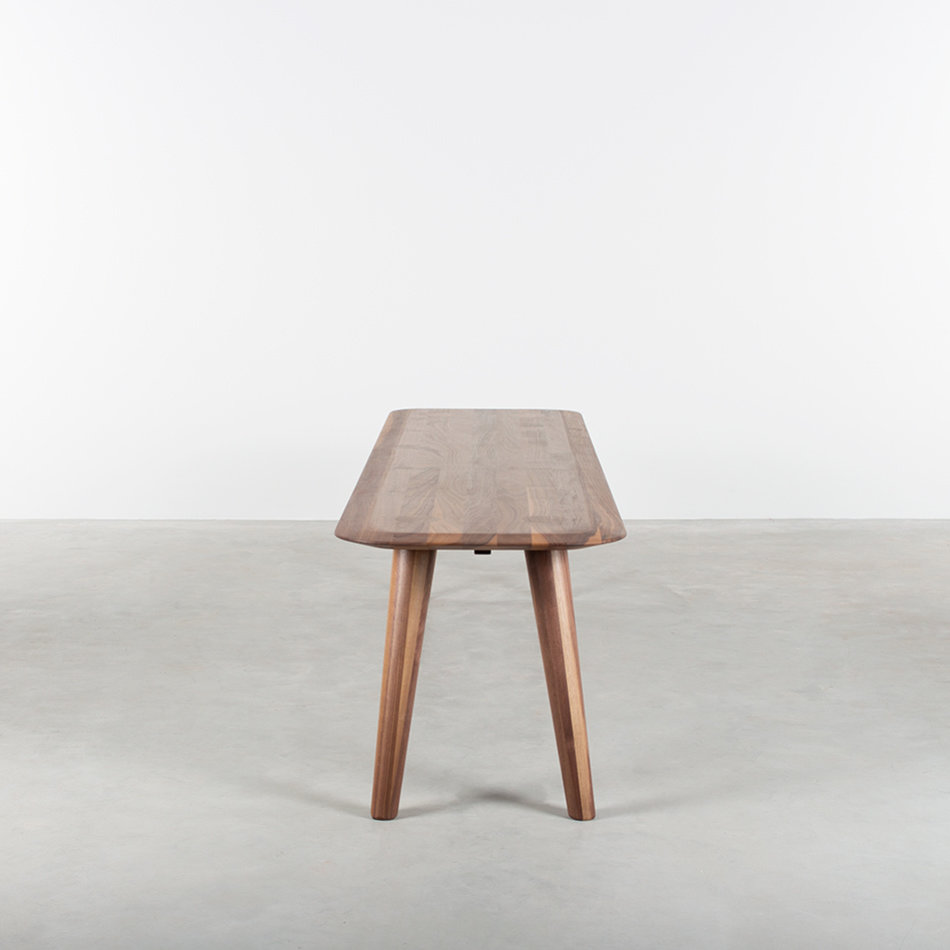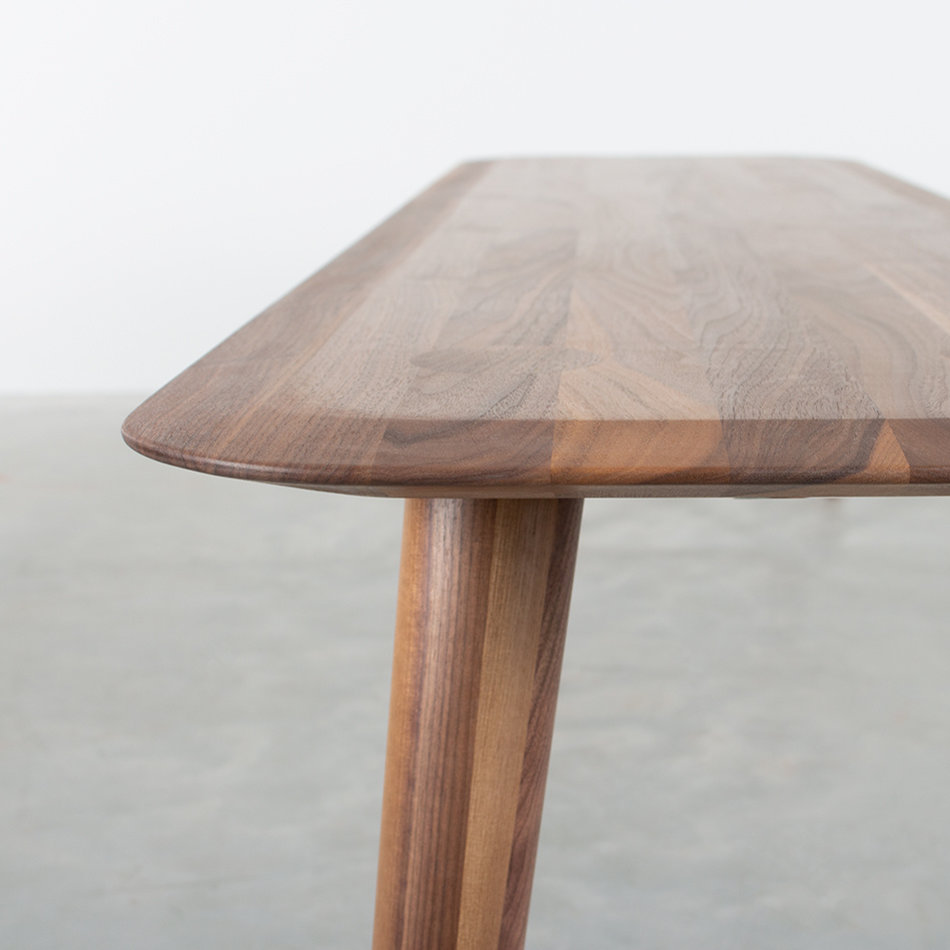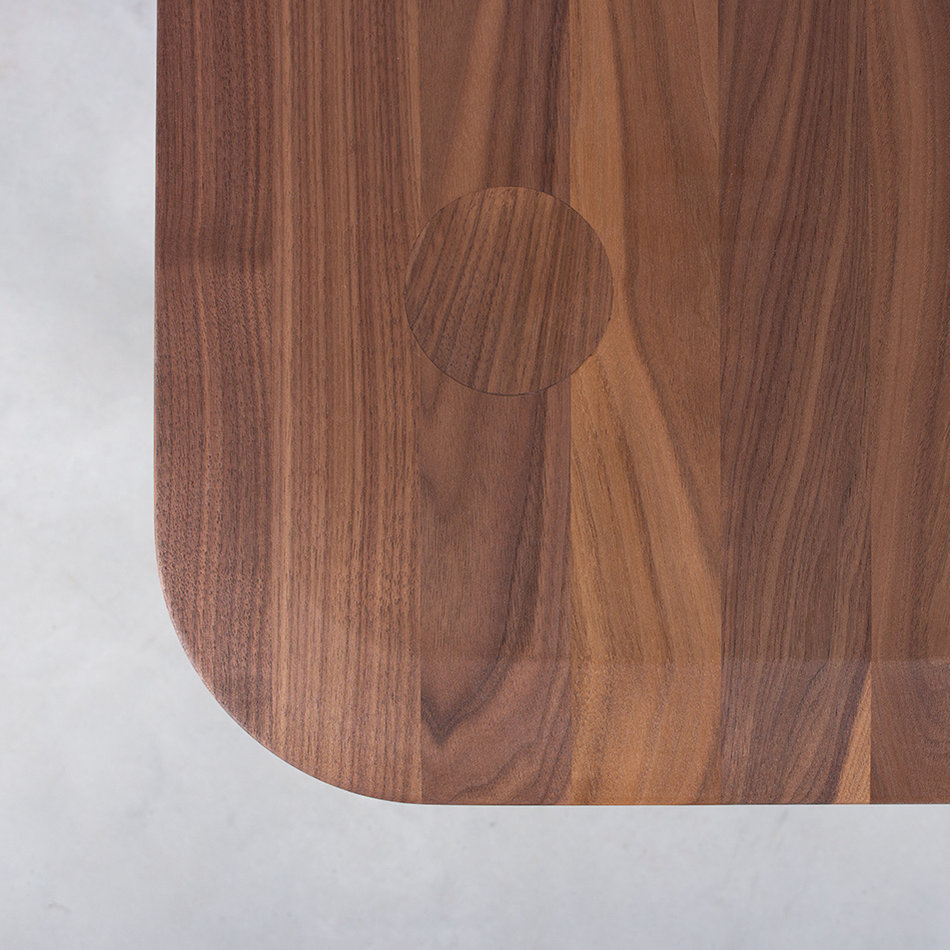 Technical documents
• Olger Table Bench Dimensions (PDF)
• Olger Manual (PDF)
Slender wooden walnut table bench
The Olger table bench is made of solid wood and has a slender shape and round corners. The table bench has the same design as the Olger dining table. Together they form a perfect duo. The most striking detail is the legs that extend into the tabletop. The legs protrude, as it were, through the tabletop and have a nice flat finish. Special to see and beautifully executed.
A design table bench
The Olger table bench has a slender appearance, but stands firmly on the ground with its legs. The firmness of the seat has also been considered. A support beam is placed in the middle that is out of sight so that the bench retains its open character. The sofa is smoothly finished and has rejuvenated edges.
Choose a bench to go with your dining table
A bench at your dining table gives your dining area a more open and cozy character. It is an ideal way to create seating space in a limited space. Place the sofa against a wall and you have seating in a place where seats do not fit.
A bench with many options
With an Olger you have a solid wooden bench with a light appearance. Suitable for the Scandinavian interior style, but can also be combined well with other styles. To be used as a bench near your dining table, but the Olger bench will also look great in a corridor or landing. Or use it as a TV cabinet or coffee table.
Make it your bench
The Olger table bench are available in various types of wood, finishes and materials.
Wood types
The table bench is available in the following types of wood:

Finishes
These finishes are possible:
• Whitewash (only possible with oak)
• Oiled
• Matt lacquered
More information about the different finishes.
For the maintenance of your oiled wooden furniture, we recommend that you refresh the bench twice a year with maintenance oil. The maintenance set can be purchased online.
Dimensions
The Olger table bench is available in many standard sizes. For specific sizes and wishes you can contact us. We will then discuss the options.
Delivery time
Delivery time stock items 3/5 business days
Delivery time of ordered items 4/6 weeks
Construction
Legs are mounted against the blade by means of metal plates to which the leg is attached. An extra support beam is placed under the blade to prevent bending.

Packing
The Olger table bench comes in two cardboard boxes. The legs are in one box and the legs are in the other. The manual is included.
Guarantee
2 years
De Machinekamer business market 
The Olger table bench is suitable for private use, but certainly also for business use. If you want to order multiple Olger table benches, please contact us. We will then make a quotation for you without obligation.
DETAILS
DELIVERY TIME
On backorder: 6-8 weeks
AFMETINGEN(LXBXH)
120 × 45 × 46