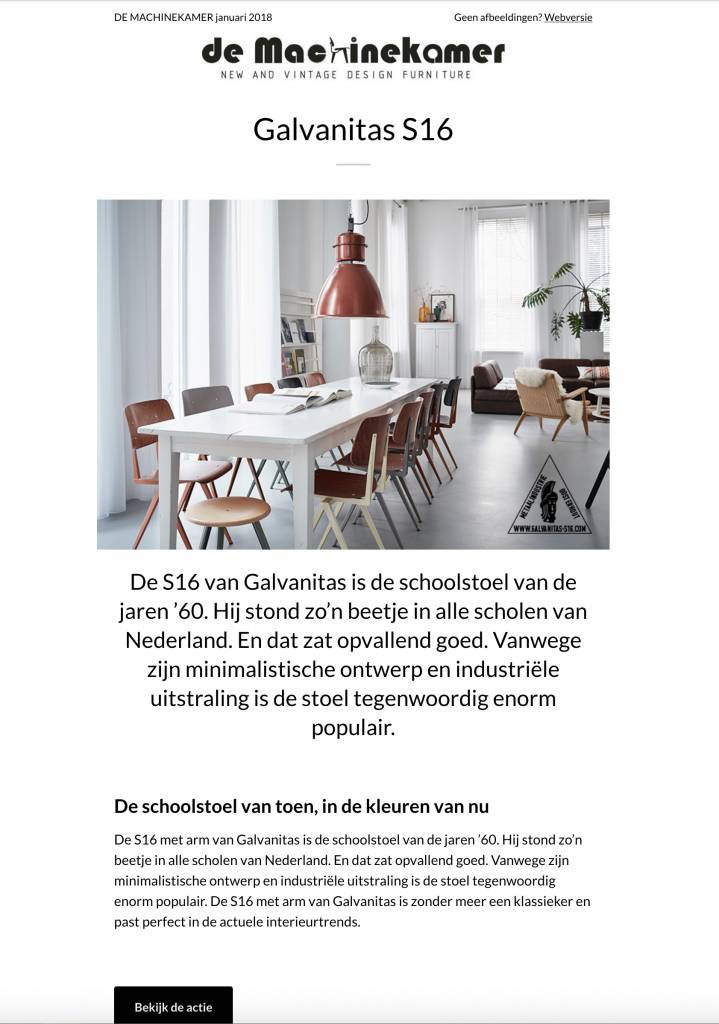 DE MACHINEKAMER NEWSLETTER
Sign up for the De Machinekamer newsletter and stay up to date with the latest news, products and promotions.
Yes I would like to stay up to date about De Machinekamer
DE MACHINEKAMER BUSINESS NEWSLETTER
Are you a business customer or interior professinonal and do you want to stay informed of niew furniture for the business market, then subscribe to the business newsletter. 
I would like to receive the business newsletter
DE MACHINEKAMER FOR PRESS AND STYLISTS
Do you want to be the first to know about our new products? Then sign up for our press list.
Put me on the De Machinekamer Press List. 
We send a newsletter a maximum of once a month.