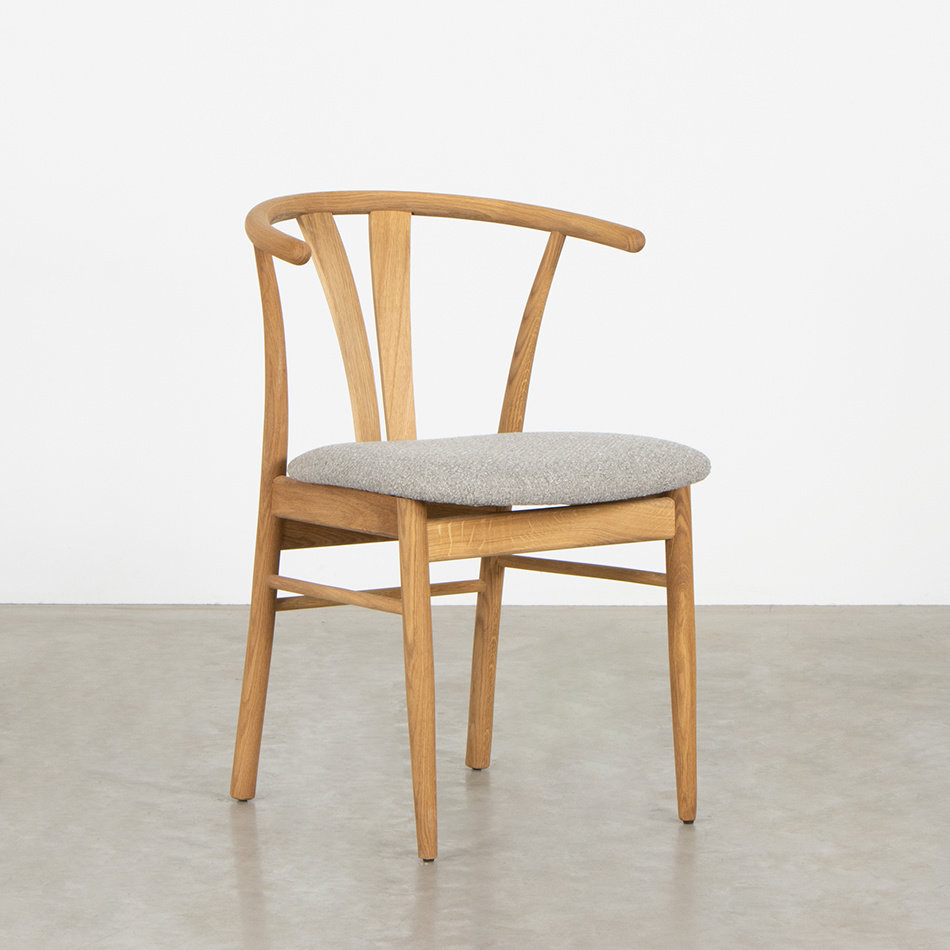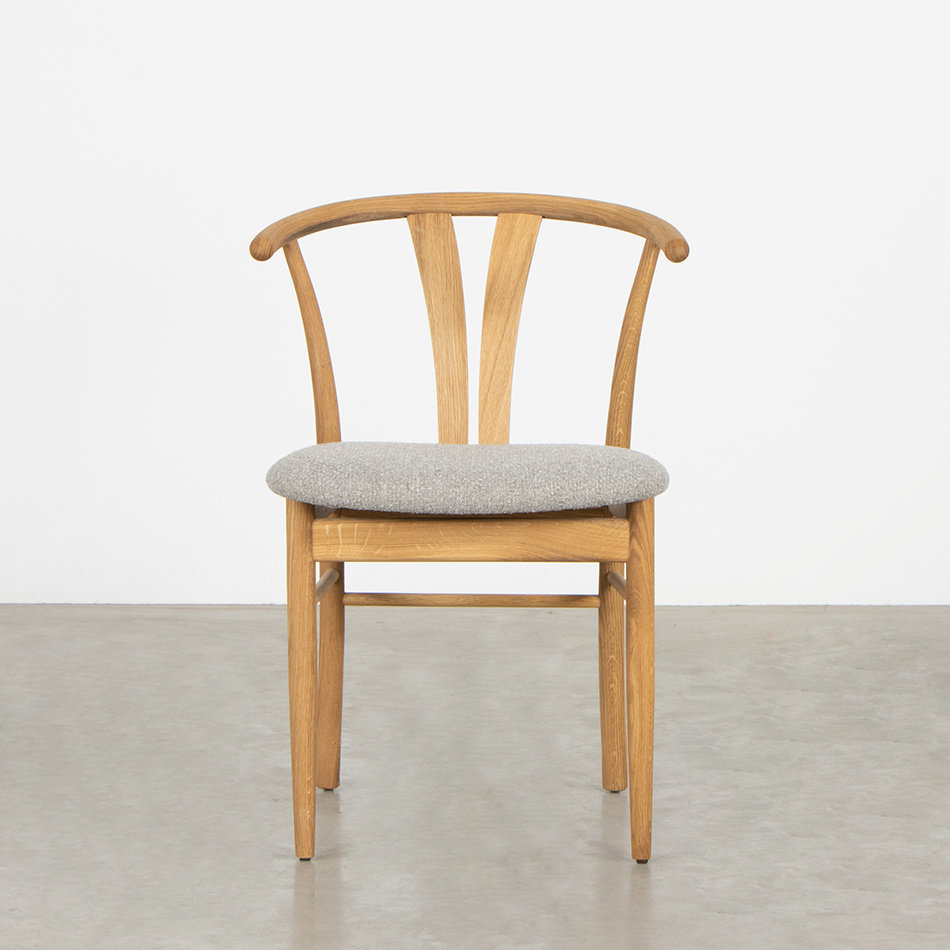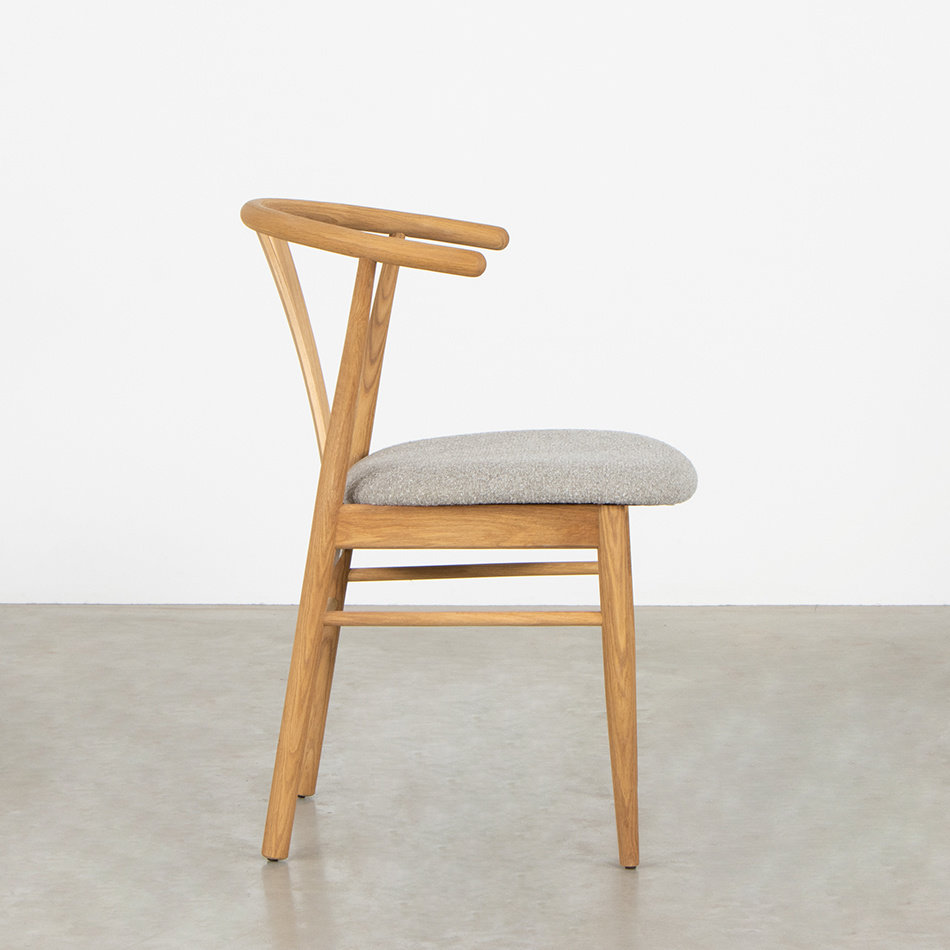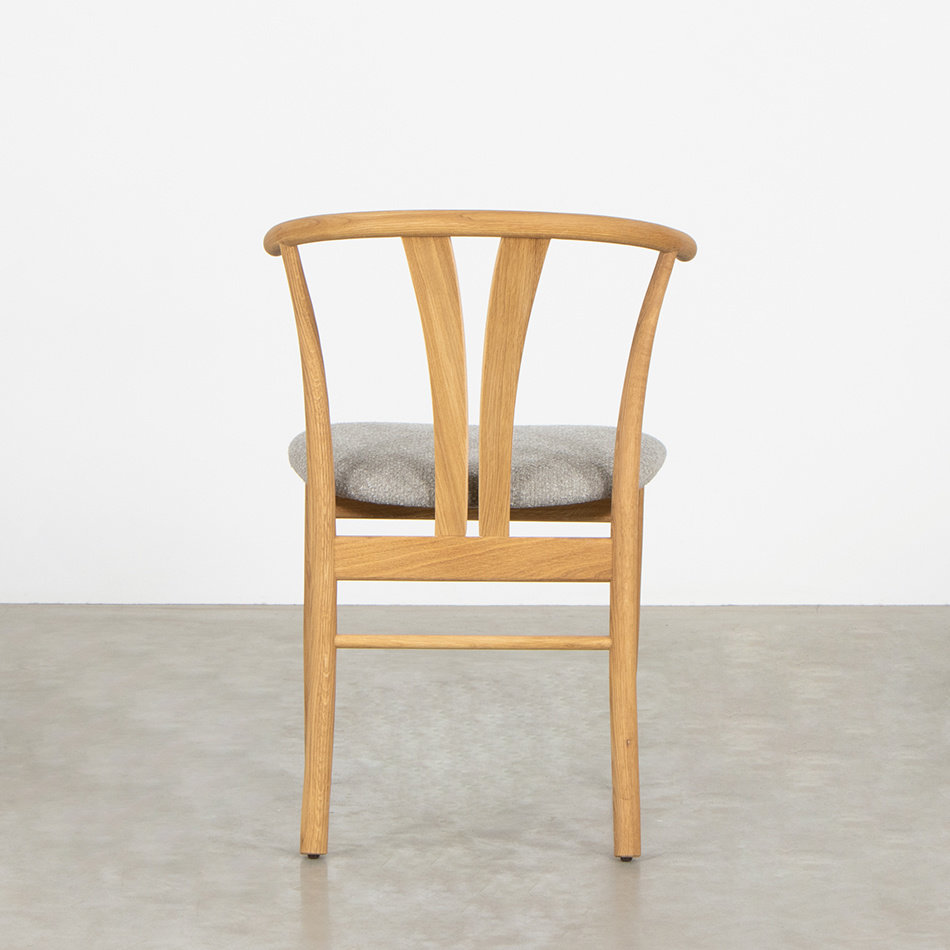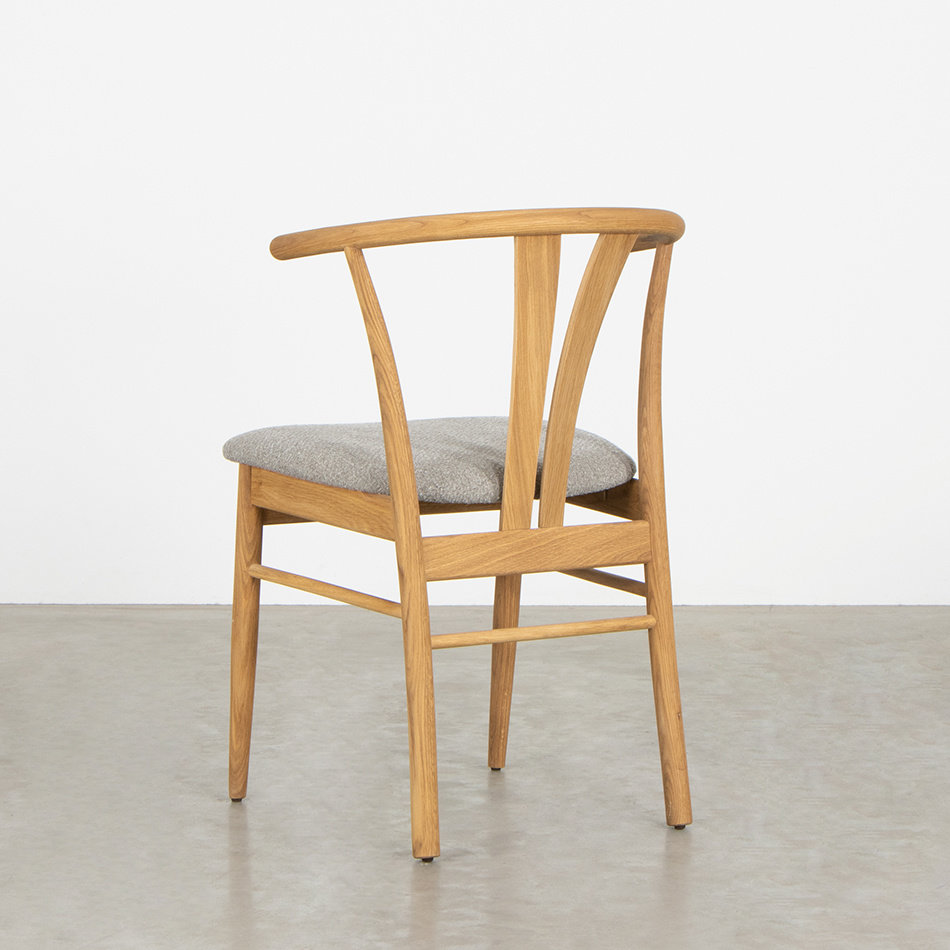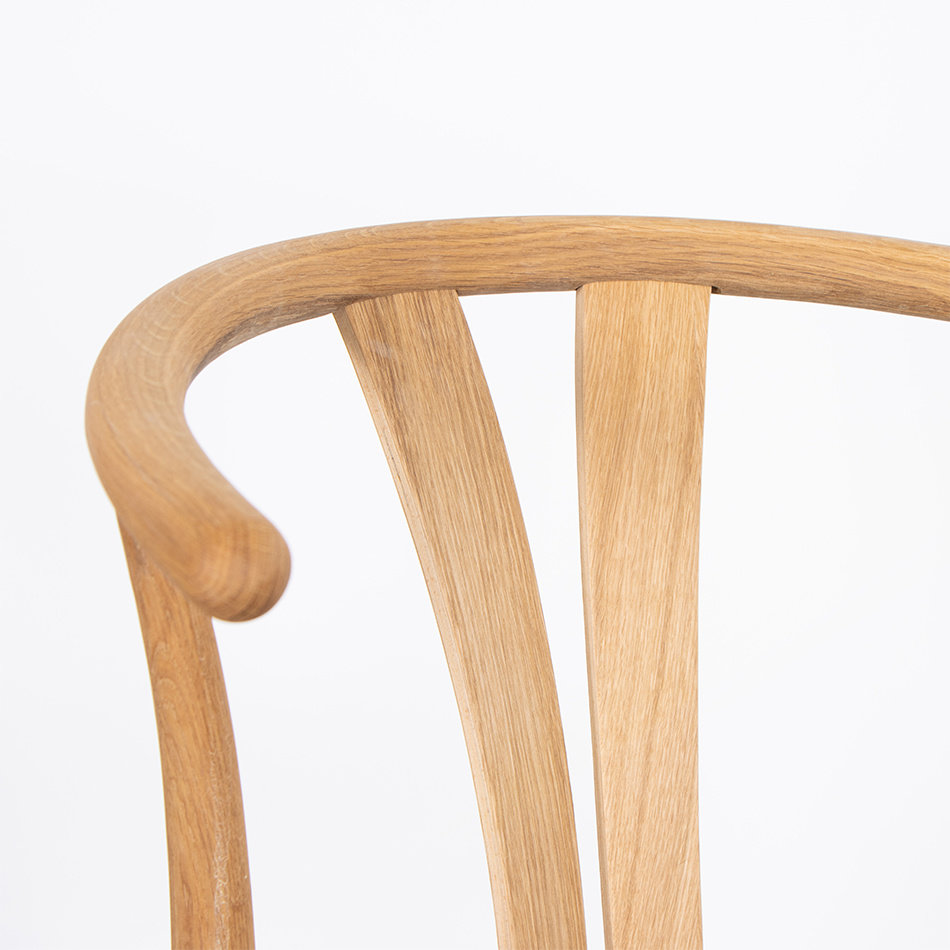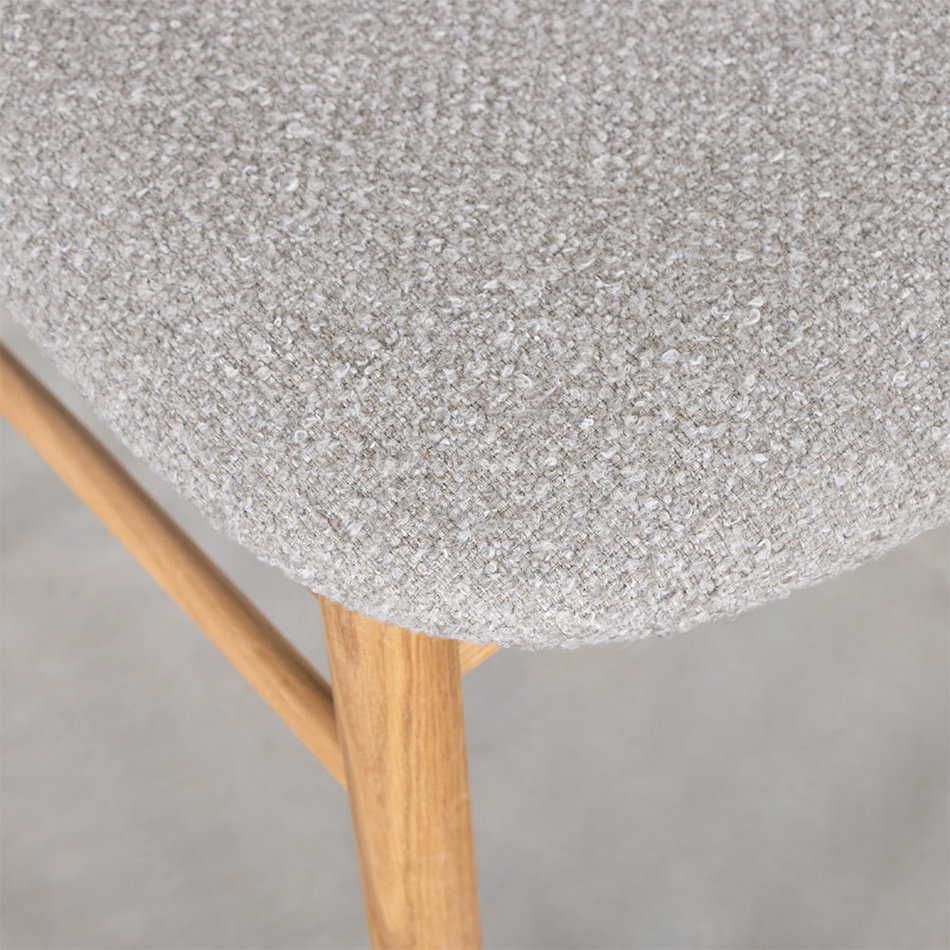 Technical documents
• Miias Chair Dimensions (PDF)
Dining chair Miias
The most striking feature of the Miias dining chair is its backrest. The round and curved backrest rests on the two-part back support and continuous rear legs. With this characteristic backrest, Miias follows in the footsteps of illustrious predecessors. Such a backrest can already be seen in chairs from the time of the Chinese Ming dynasty. Fans of Scandinavian design will recognize the backrest from chairs from the 1950s, when various designers applied the shape.
Chair Miias shows that the beloved combination of oak wood and textile never gets boring. The oak wood is finished with a natural oil and the upholstery of the seat is available in four colors.

Scandinavian dining chair
Wooden chairs and elements are increasingly returning in contemporary interior trends. Therefore, the Miias chair is very modern and suitable for many interior styles.

Features Miias dining room chair
Name: Miias
Brand: Sav & Økse
Style: Scandinavian
Material: Oak wood
Finish: Oiled
Fabric: Society fabric (made from 100% recycled polypropylene)
Delivery: fully assembled
Warranty: 2 years
Dimensions: height 80 cm, width 43.5 cm, depth 56 cm, seat depth: 44 cm, seat height 49 cm

De Machinekamer for business market 
The Miias chairs are suitable for private use, but also for business use. If you would like to order multiple Miias chairs, please contact us. We will then make a quotation for you without obligation.
Miias Dining Chair Seat Upholstered / Society Liver 10

Sav & Okse

€189,00
DETAILS
DELIVERY TIME
2-5 days
IN STOCK
9 Product(s)