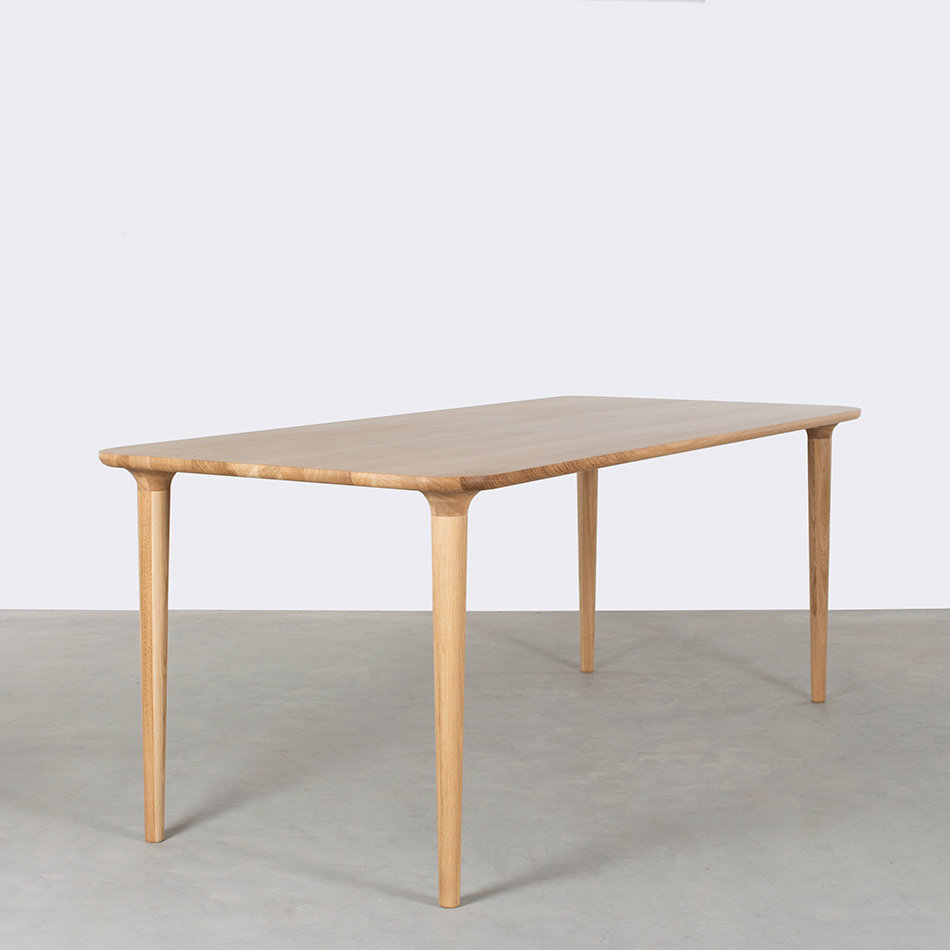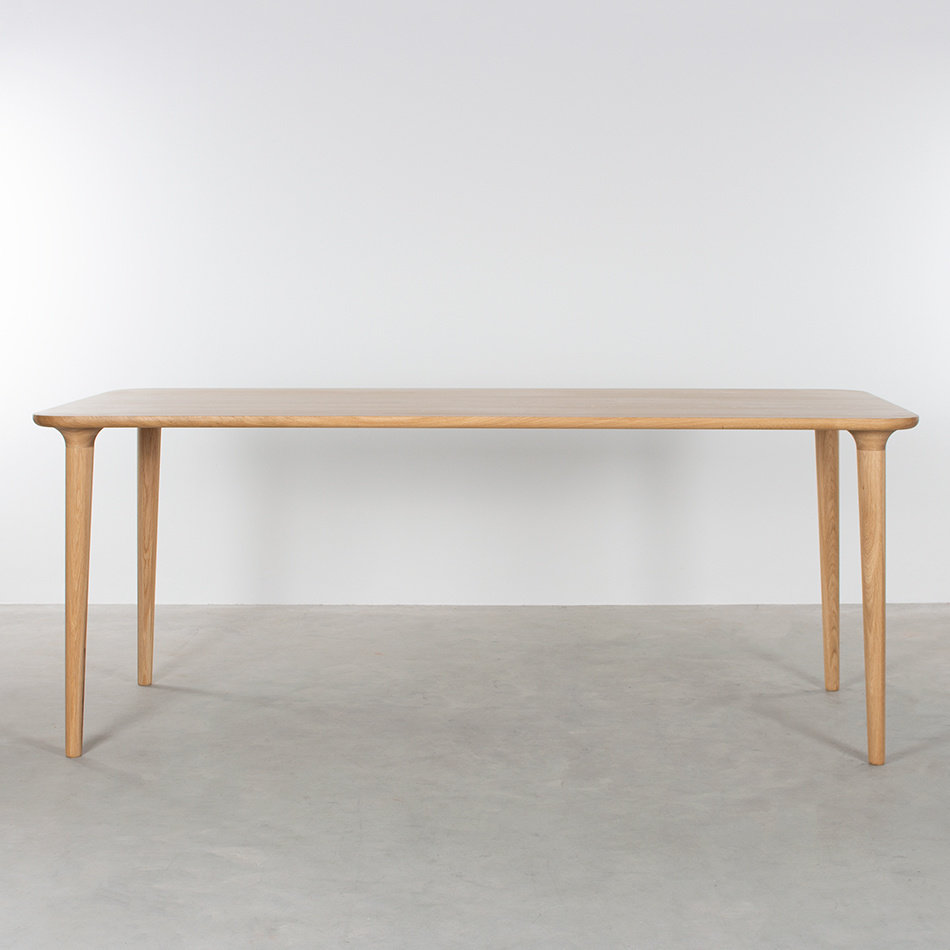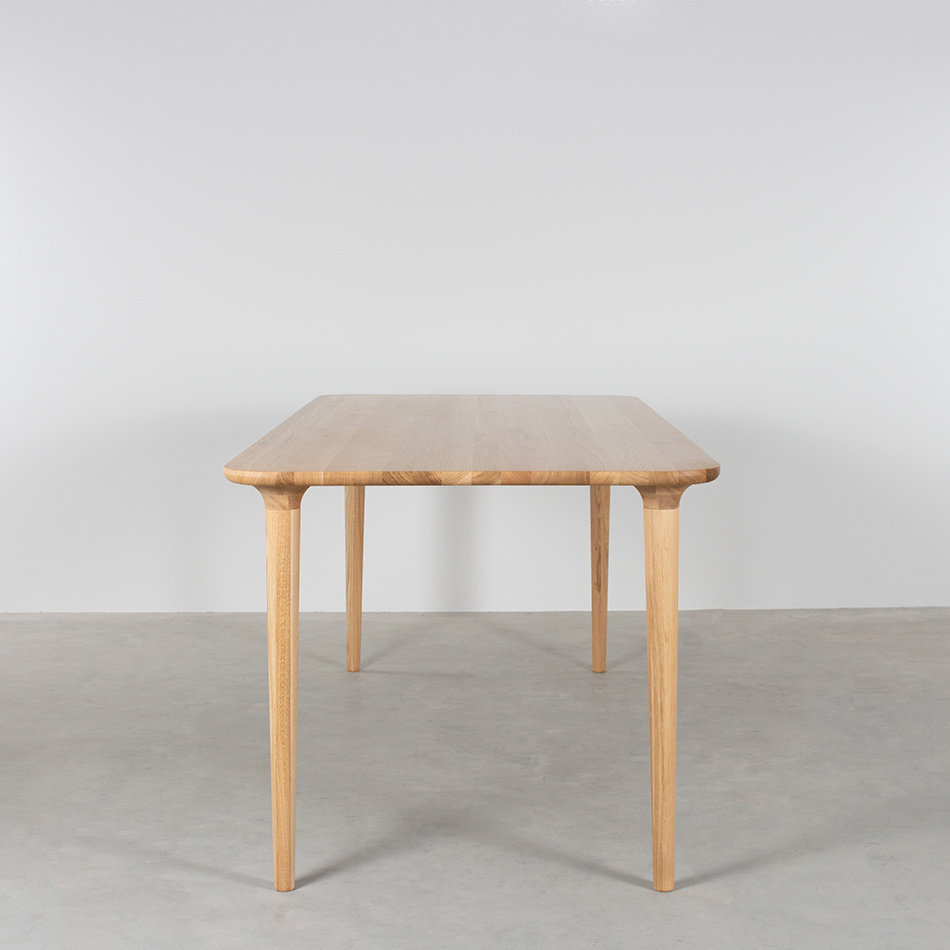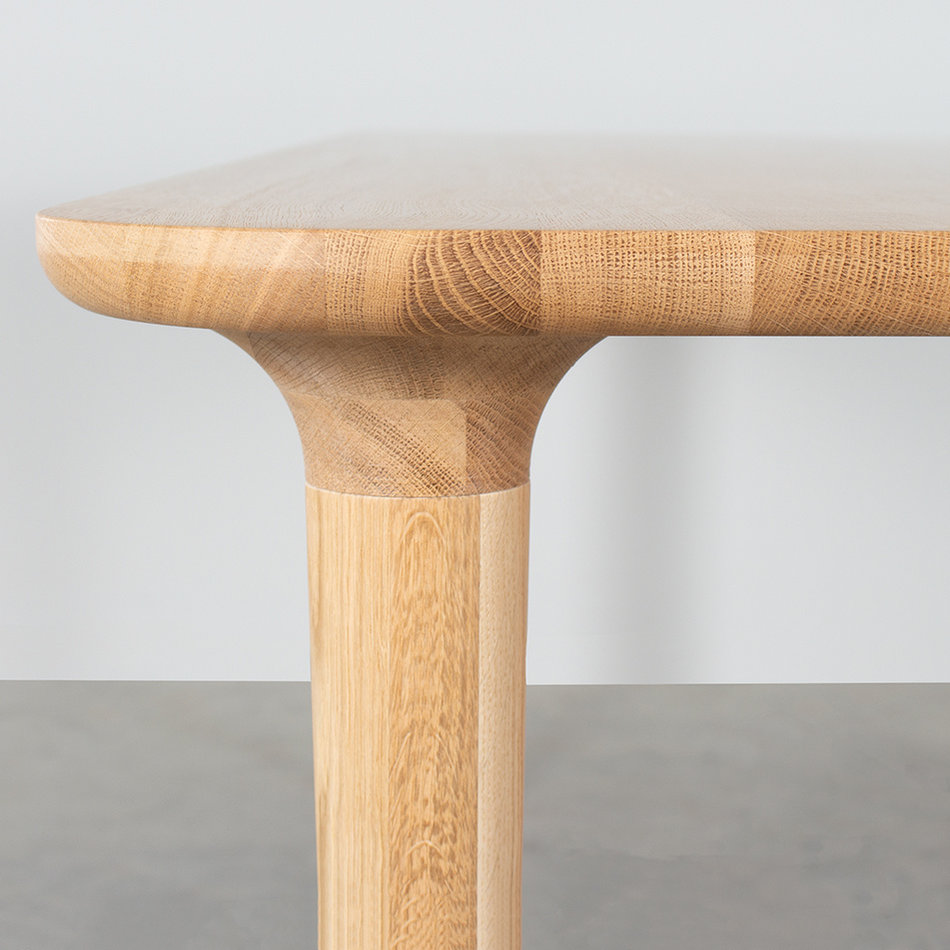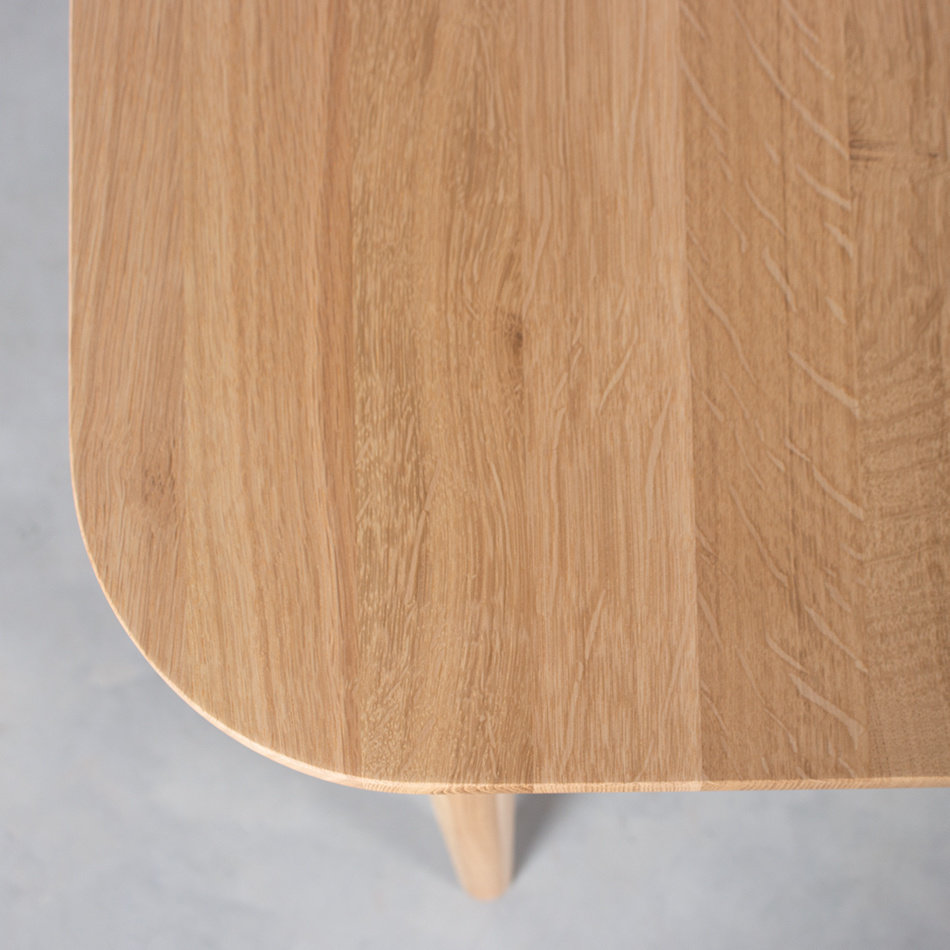 Technical documents
• Trompet Manual (PDF) 
• Trompet Table Dimensions (PDF)
Sav & Økse Trompet Table
The Trompet is a minimalist, solid wooden table with beautiful round legs running into the table top. The table is characterized by rounded corners and slender design. The most striking detail is the tapered shape of the legs. The trumpet-shaped leg is almost cylindrical, with a slightly flared end piece. The table top is rounded at the bottom, which forms a nice curve with the lines of the table leg. The minimalist, organic shape of the table also calls for an optically thin table top. An additional advantage of the thin table top is that chairs with armrests can be pushed in well. Assembly of this table is super easy. The legs can be screwed on without tools!
A Scandinavian table that suits you
The Trompet table can be combined well. Due to its simple, slender and pure appearance, it fits well in the Scandinavian interior style. It is a table that can also be combined well with other styles. A table that you will enjoy for years to come.
Available in several types of wood and with a Fenix top
The Trompet table is available in oak, beech and walnut wood. The table can be ordered in many sizes. If the size you are looking for is not listed, please contact us. The tables can also be made to measure.

Wood types
The table is available in the types of wood:


Finishes
These finishes are possible:
• Whitewash (only possible with oak)
• Oiled (standard)
• Matt lacquered
The pictures show the oiled version of the table.
More information about the different finishes of our wooden tables.
For maintaining your oiled wooden table, we recommend that you refresh the table twice a year. The maintenance set can be purchased online
Dimensions
The table is available in various sizes. Some sizes are available from stock. Other dimensions are made to order. The intermediate size of the legs must be taken into account for neatly sliding chairs at the table. Is the size you are looking for not listed?
More information about the customized options with the Sav & Økse collection.
Custom trompet table
Do you want the Trompet table in a different color or size? Please contact us and we will discuss the possibilities.
Packing
The table is delivered unassembled. The top and legs of the table both come separately in a box. The table is easy to assemble. The manual is included.
De Machinekamer business market 
The Trompet table is suitable for private use, but certainly also for business use. If you want to order multiple Trompet tables, please contact us. We will then make a quotation for you without obligation.
DETAILS
DELIVERY TIME
On backorder: 6-8 weeks
AFMETINGEN(LXBXH)
140 × 80 × 76