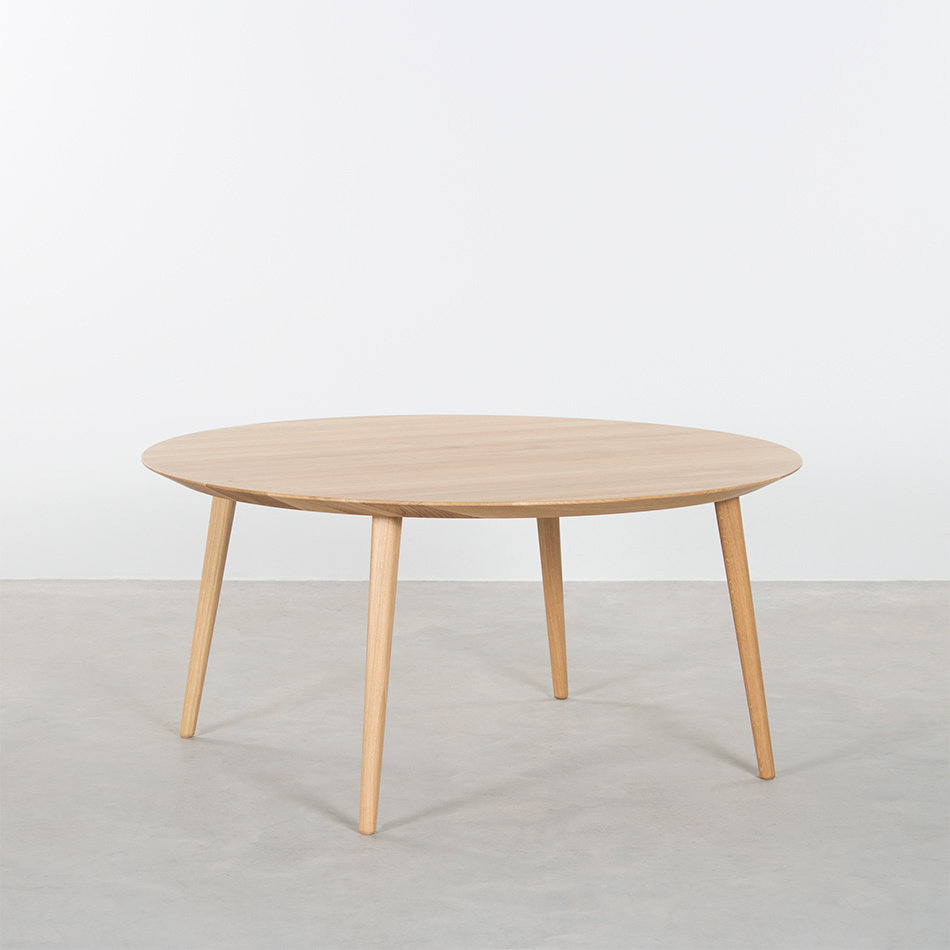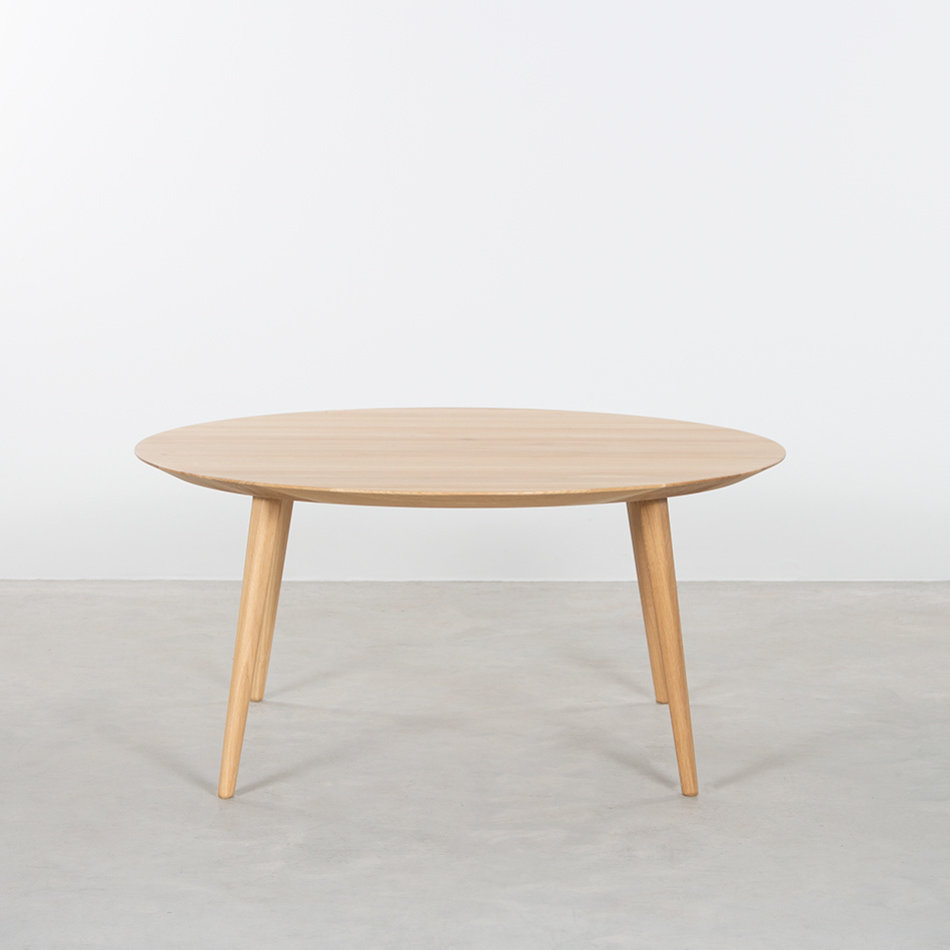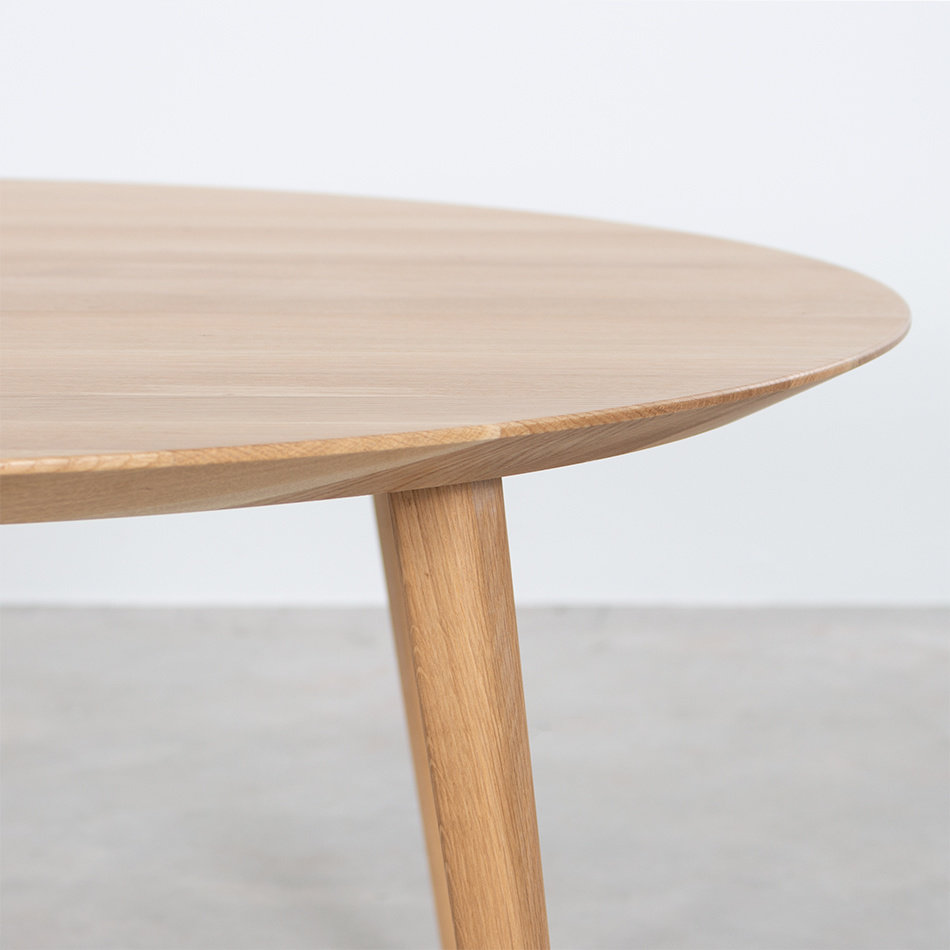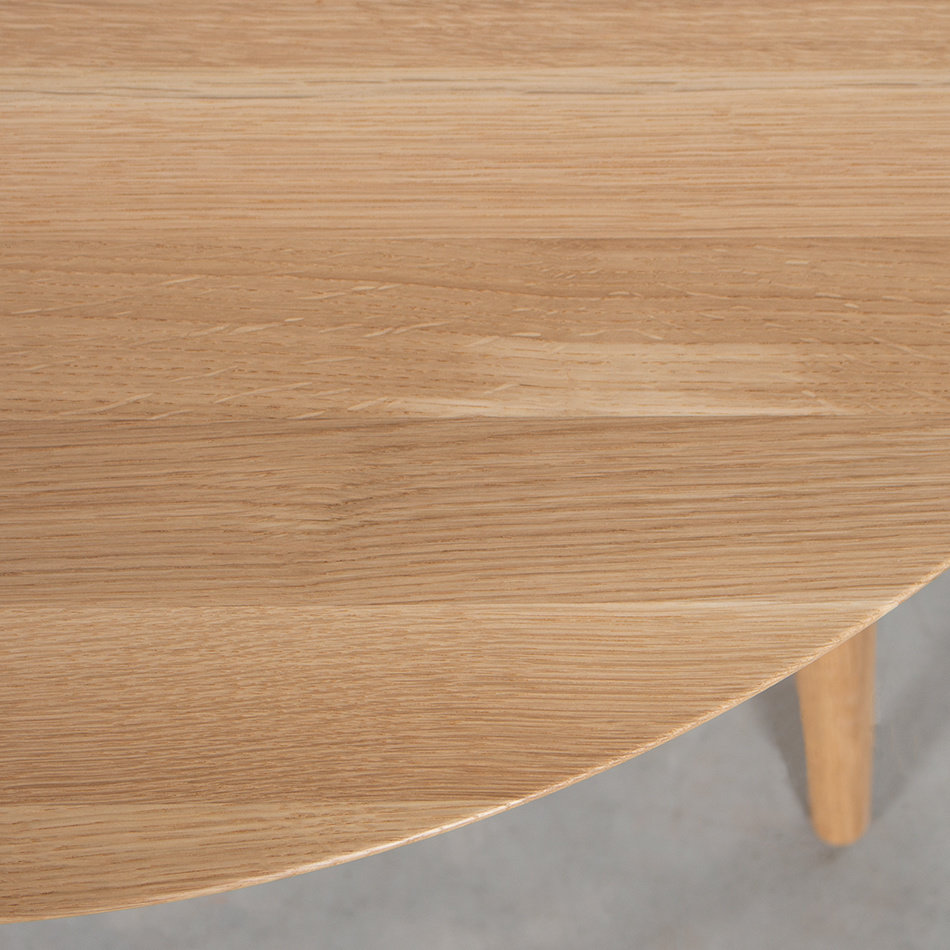 Technical documents
• Tomrer Coffee Table Round 4 Legs Dimensions (PDF)
Scandinavian round coffee table
The Tomrer coffee table comes from the Sav & Okse collection. A collection of Scandinavian solid wood tables. Characteristic in their simplicity and quality. This is reflected in the Tomrer coffee table. A table with a slender construction and a freestanding top. This makes the table look light and soft. The edges are rejuvenated and the smooth lines of the design make the table cuddly. The legs are slightly under the table top and have rounded corners. Both the triangular and the round variant have three legs.
A table to combine
The Tomrer coffee table breathes the Scandinavian style, but can also be combined with other styles. Choose one table or go for a combination of several tables together. Choose different sizes or tables in different styles. The Tomrer tables are different in height and can therefore be placed over and under each other. This gives a playful effect and with this combination it is easy to create more table space.

Totally your coffee table
The Tomrer coffee table is available in different wood types, finishes en dimensions.

Wood types
The coffee table is available in the following types of wood:


Finishes
• Whitewash (only possible with oak)
• Oiled (standard)
• Matt lacquered
The pictures show the oiled version of the table.
More information about the different finishes of our wooden tables.
For the maintenance of your oiled wooden table, we recommend giving the table a freshening up twice a year with maintenance oil. The maintenance set can be purchased online.
Dimensions
The Tomrer coffee table round is available in the following size:
Diameter ⌀: 70 cm | 80 cm | 90 cm
Height: 43 cm
More information about the customized options with the Sav & Økse collection.
Delivery time
Delivery time stock items 3/5 working days
Delivery time ordered items 4/6 weeks
Construction
The legs are screwed tot the table top via a metal holder.
Packaging
The Tomrer coffee table comes in one cardboard box.
Guarantee
2 years
De Machinekamer business market 
The Tomrer coffee table round is suitable for private use, but certainly also for business use. If you want to order multiple Tomrer coffee tables, please contact us. We will then make a quotation for you without obligation.
Tomrer Coffee Table Round Oak - 4 Legs

Sav & Okse

€299,00
DETAILS
DELIVERY TIME
On backorder: 6-8 weeks