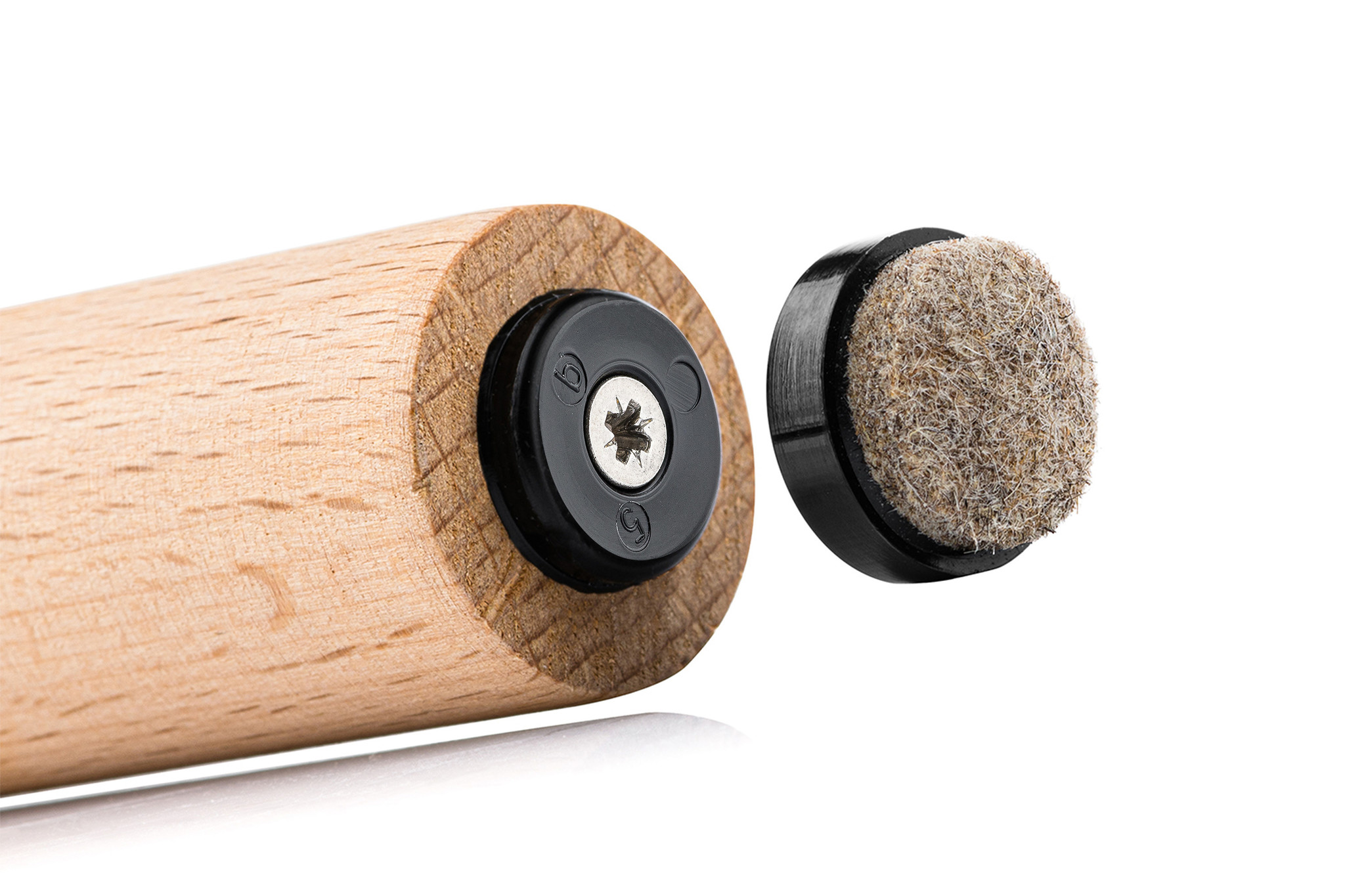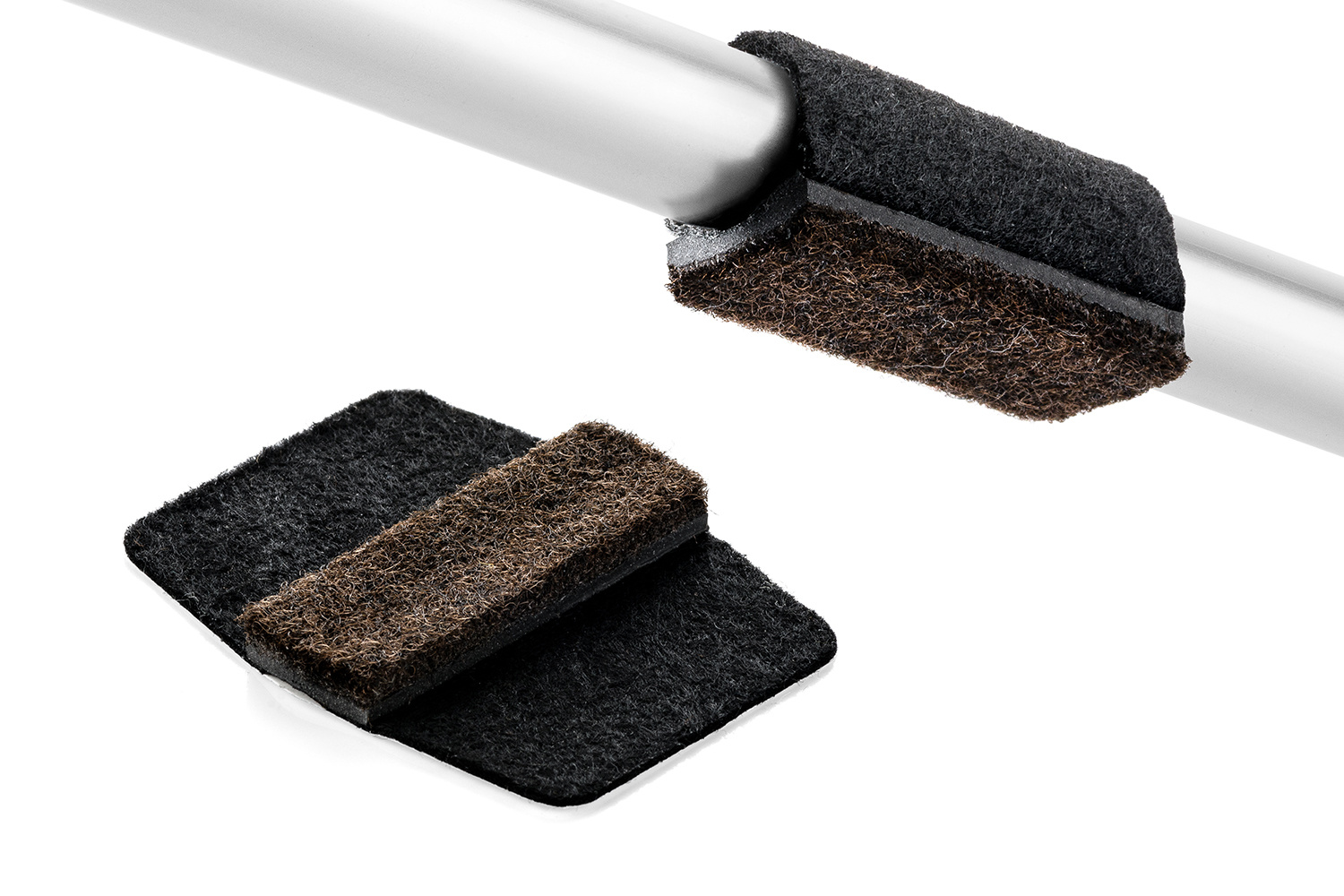 Super annoying; chair legs scratching the floor. People often realize too late that their chairs can scratch the floor. PVC floors, for example, are often sold as wear-resistant, but that does not mean that they are also scratch-resistant! De Machinekamer therefore refers its customers to Vloerglijders.nl for the right protection. They have a complete range of chair caps, glides & furniture castors so that you always have the right protection for your floor.
About Floor Glides
Vloerglijders.nl has been active for more than 15 years and sells a wide range of floor gliders and related items. Since 2006, they have made thousands of people happy every year with the right protection for their floor. They have an insanely good customer rating 4.9/5 out of over 15,000 customer reviews. Vloerglijders.nl has furniture castors, chair leg caps and felt glides for every floor. The range includes furniture castors, adhesive felt, self-adhesive Teflon, replaceable felt discs, Teflon floor gliders and  felt caps. They supply products of their own brand but also of brands such as  Scratch No More, Silent Socks & Hartman garden chairs .
How are the scratches caused?
Where legs used to be quite large and the surface could take a beating, nowadays the legs are often very narrow and the floor is vulnerable. Certainly chairs with sloping legs or chairs on a rough floor need more attention for a suitable solution. Sticky felt pads are not the solution for these types of chairs. To prevent wear and tear on the floor, Vloerglijders.nl has chair leg protectors for these types of chairs that provide excellent protection for both the chair and the floor.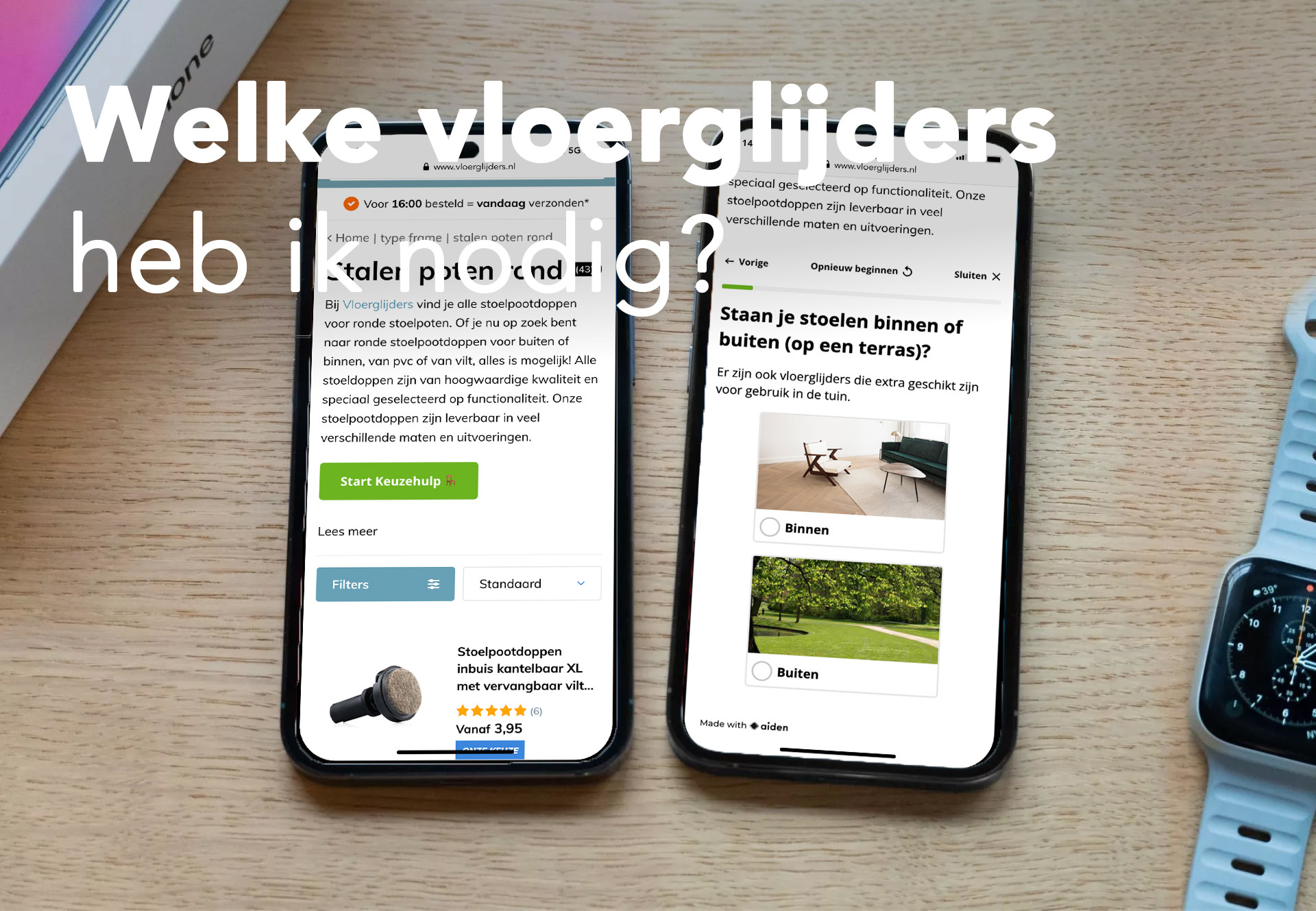 Handy decision aid: Which glides do I need?
The great thing about the Vloerglijders.nl website is that they have a handy decision aid where you can determine step by step which chair leg caps are the best option for your situation. In the decision aid you go through a number of questions about the surface, the shape of the chair leg, whether the leg is slanted or straight and how the floor is finished. That way you always get to the most suitable product. Can't do that? They have a very customer-friendly customer service team that is always ready to help.
Round and square tubular frame sliders
The seating range at De Machinekamer consists largely of tubular frame chairs. To make the tubular frame chairs suitable for your floor, Vloerglijders.nl has a wide range of glides for tubular frames. These sliders can be found under tubular frame slider.
Caps for angled and straight legs
In our collection we have a wide range of furniture with round and square steel legs. Cupboards, chairs and sofas scratch when the bottom of the tube is not properly protected with the right floor protection. Vloerglijders.nl has caps for square chair legs and  round chair leg caps.
Glides for wooden legs
Felt pads are often stuck under wooden legs to quickly protect the floor against scratches. Sticky felt often comes loose over time and leaves a lot of glue residue, etc. on the floor. Vloerglijders.nl has a wide choice of glides for wooden legs. They have felt glides, glides with Teflon and glides with a nylon sliding surface.
Furniture castors
We don't have much furniture with castors. Nevertheless, we regularly have Herman Miller office chairs with worn wheels. To deliver it rolling again, we replace these beautiful castors for the Herman Miller Mirra and Aeron. We mount these castors under Herman Miller's EA office chairs. Vloerglijders.nl has many more chair castors, you can find them all on their website.
Door stoppers
At De Machinekamer we love design. When the whole atmosphere is right you feel at home. Not only the furniture, but the entire interior is important for this. Floor Gliders.nl therefore also has beautiful doorstops, just a little less industrial than the doorstops that you find at the Gamma or Karwei. They have doorstops for the wall and doorstops for the floor. For indoors and outdoors.
Scratch No More®
The range has recently been expanded with products from Scratch No More®. Unique products with dry-running carpet sliding surface. Ideal for use in places where there is a lot of soiling of the floor. We use the Footfixx Wood 3.0 under our wooden chairs and the Chairfixx is used for our tubular frame chairs. Because the Vitra DSR caps are very expensive, some people also choose to use the DSR-Fixx from Scratch No More® as a replacement.
Furniture legs
Many of our office chairs have original wheels from Vitra and Herman Miller. However, there are also situations where wheels are not desirable. Vloerglijders also has the perfect solution in that case: furniture legs. With these furniture legs you can replace wheels with legs and ensure that the seat height of chairs remains the same.
Take a look at the complete range on the website, they are always looking for innovation at Floor Gliders. Within our range you will find chairs from Gispen, de Wit, Ahrend, Tubax, Vitra, etc. For all these chairs, Vloerglijders.nl has the solution.