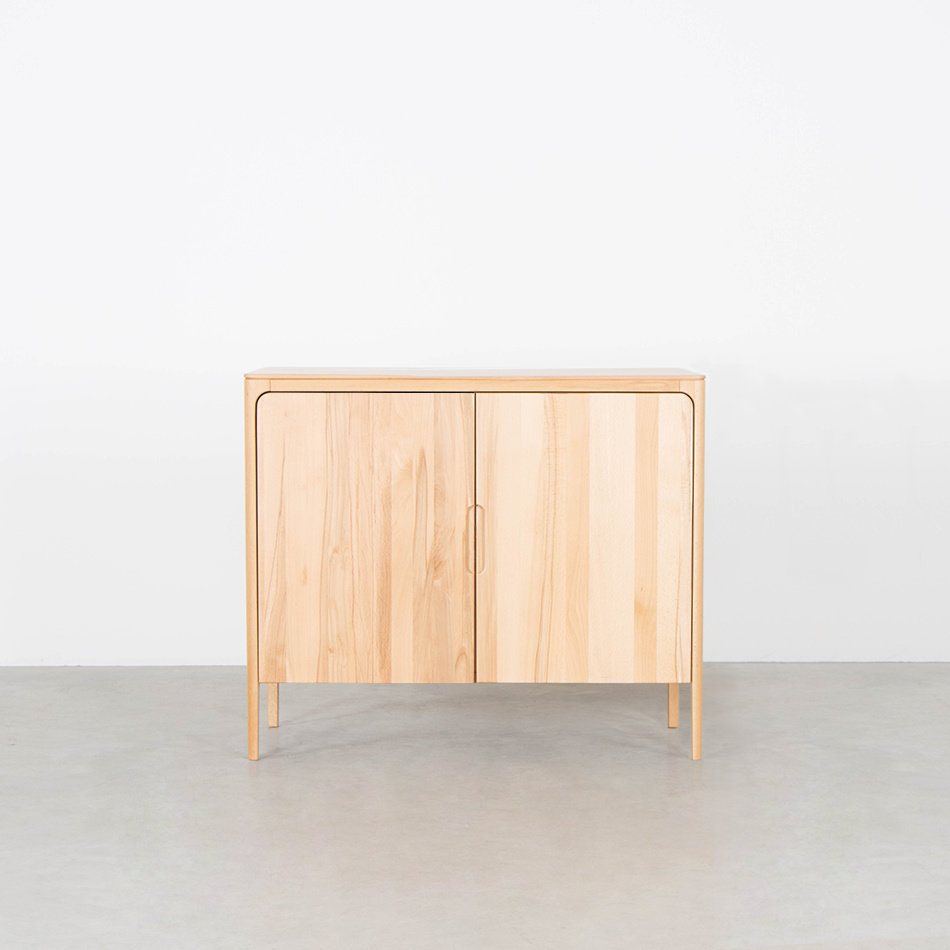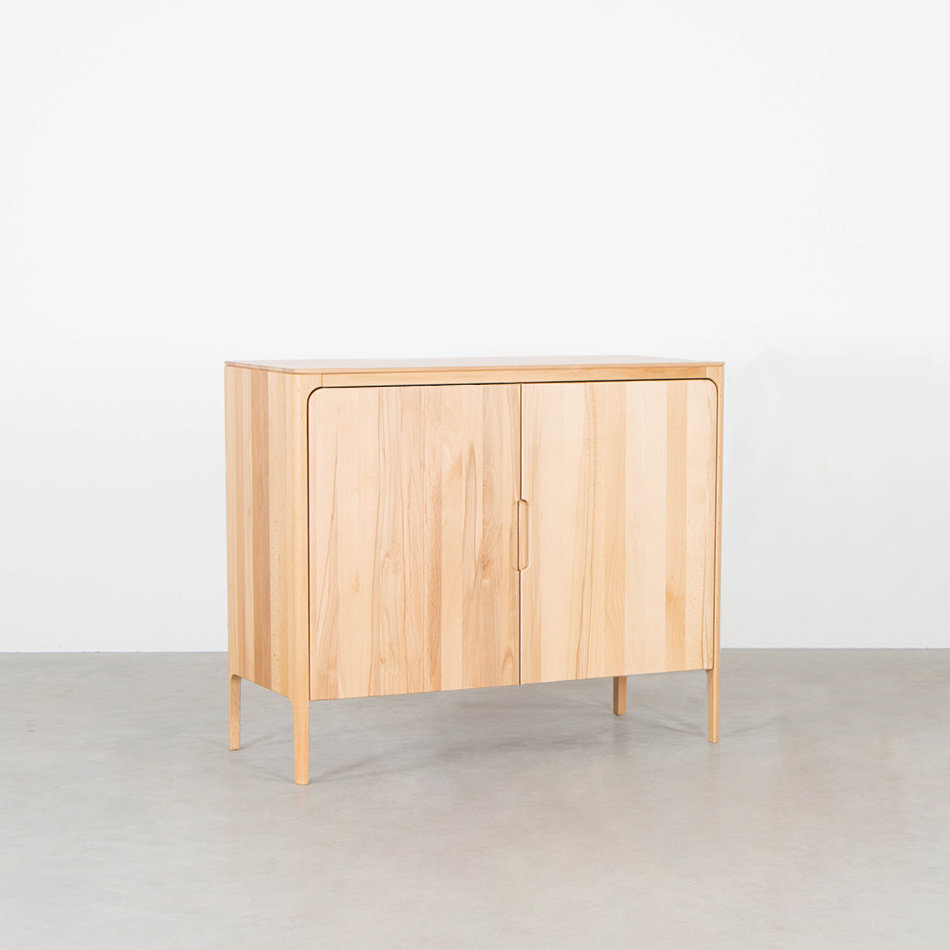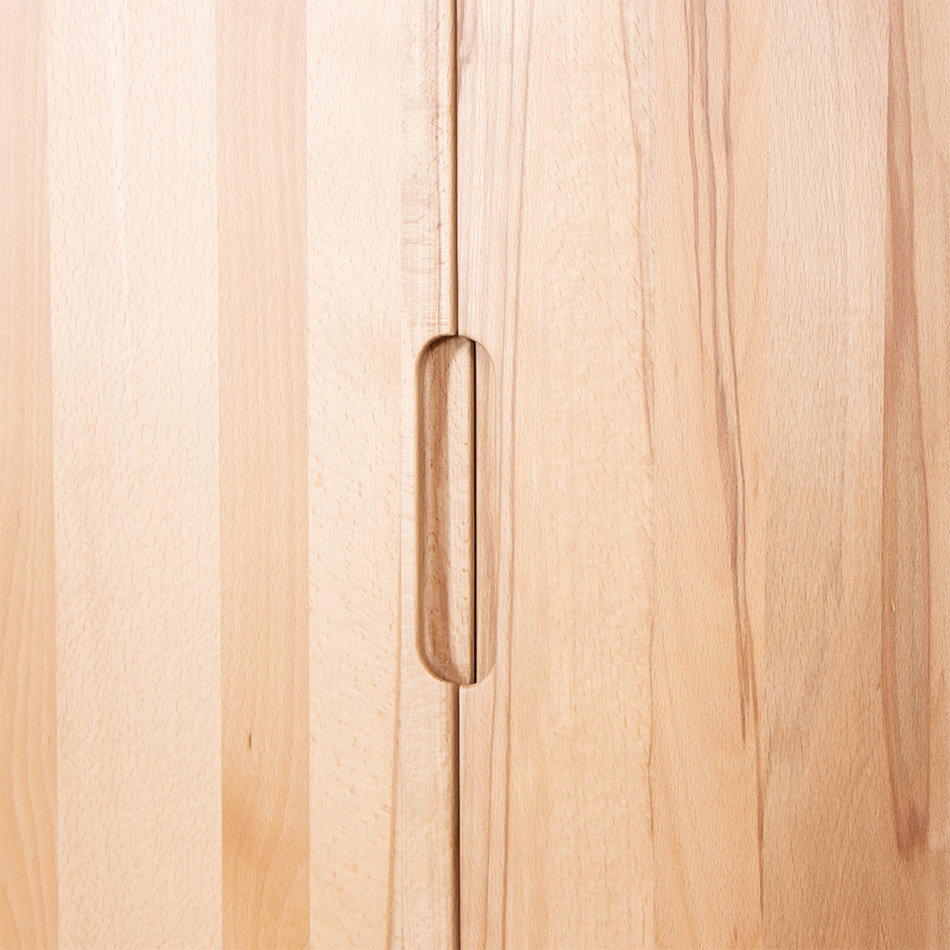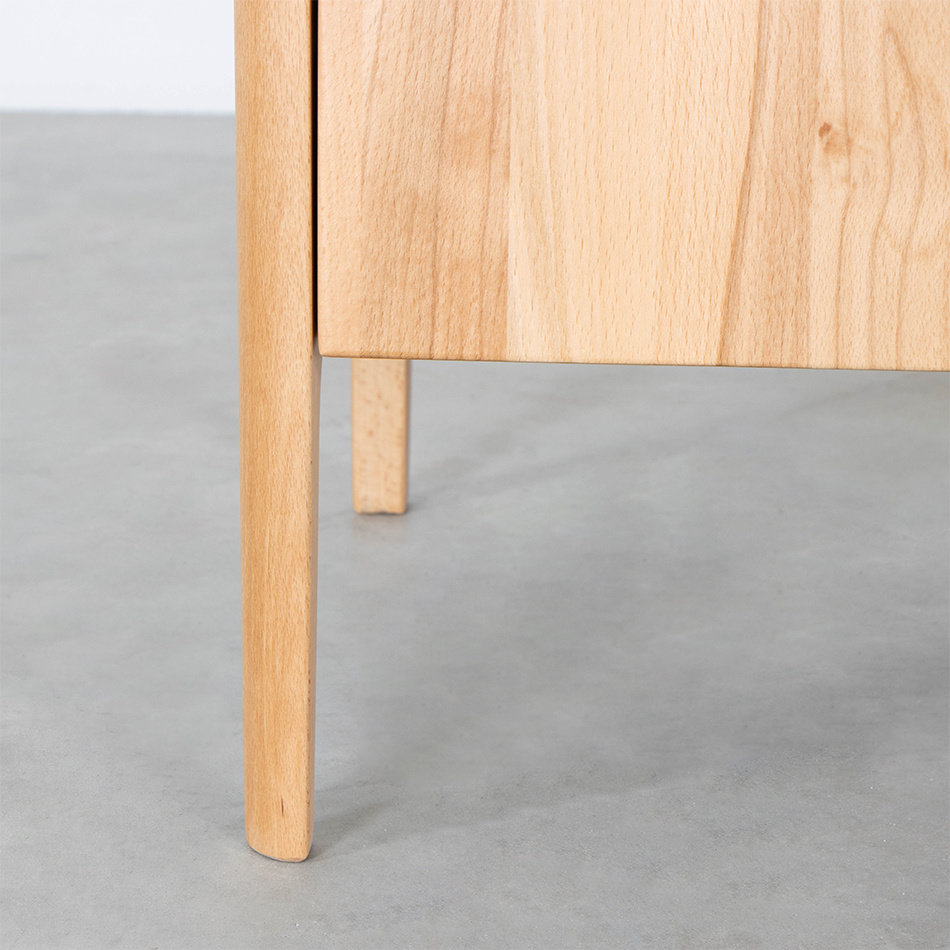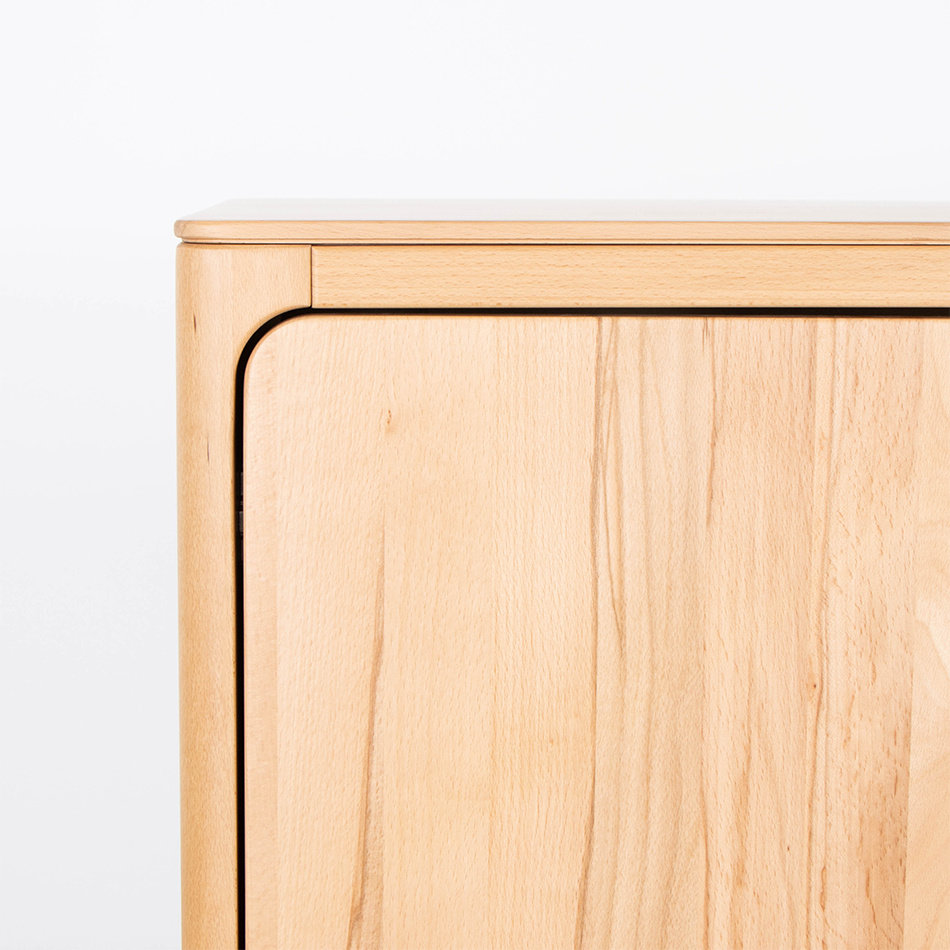 Technical documents
• Rikke Highboard Cabinet 2 Door Dimensions (PDF)
Solid wood Rikke Highboard Cabinet
Are you looking for a special beech cabinet? The Rikke Highboard Cabinet has the same round corners as the Rikke table, table bench and sideboard. It is a solid wood cabinet with a Scandinavian design. The legs form a smooth whole with the rest of the cabinet. The lines in the wood continue on the doors and thus bring the natural lines into your living room. The highboard cabinet is available with two or three doors. It is available in beech, oak and walnut wood. The doors can also be made in colored Fenix. For example, there is always a Rikke highboard available that matches your interior.
A walnut cabinet with a beautiful and functional design
You can never have enough storage space. The Rikke highboard cabinet is a beautiful and handy storage unit where you can store your belongings and personal items. The Rikke highboard from our brand Sav & Økse is a wooden highboard in Scandinavian style, where design and functionality go well together. This solid wood cabinet has round shapes and a light appearance. The Rikke highboard is not only handy, but also very beautiful. A real eye-catcher in your living space.
Make it your closet
The Rikke highboard cabinet is available with two doors and three doors. There is also a choice of different finishes and types of wood. Do you find it difficult to make a choice? We are happy to provide you with personal advice. Visit one of our showrooms (Zaandam and Utrecht) or contact us by phone if you have any questions.
Wood types
The cabinet is available in the following types of wood:

Finish
• Whitewash (only possible with oak)
• Oiled (standard)
• Matt lacquered
The pictures show the oiled version of the highboard cabinet.
More information about the different finishes of our wooden furniture.
To maintain your oiled wooden highboard, we recommend that you refresh the highboard twice a year. The maintenance set can be purchased online.
Dimensions
The Rikke higboard cabinet is available in two sizes:
• Cabinet with two door: 100x45x86cm
• Cabinet with three door: 150x45x86cm
For more information about the customization options and to discuss your own wishes, please contact us. Then we will discuss the options.
More information about the customized options with the Sav & Økse collection.
Delivery time
• Delivery time stock items 3/5 business days
• Delivery time of ordered items 4/6 weeks
Construction
The highboard cabinet is easy to assemble. The manual is included.
Guarantee
2 years
De Machinekamer business market 
The Rikke highboard cabinet is suitable for private use, but certainly also for business use. If you want to order multiple Rikke highboard cabinets, please contact us. We will then make a quotation for you without obligation.
Rikke Highboard Cabinet Beech 2 Door

Sav & Okse

€1.079,00
DETAILS
DELIVERY TIME
On backorder: 6-8 weeks
AFMETINGEN(LXBXH)
100 × 45 × 86