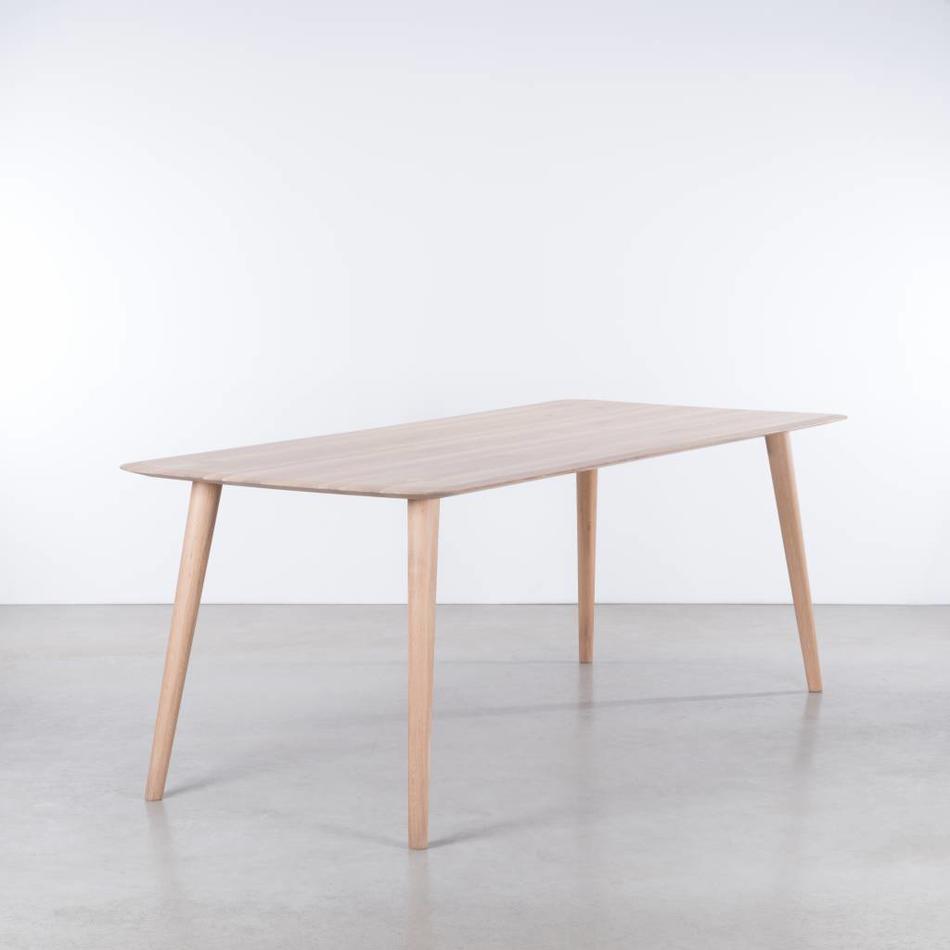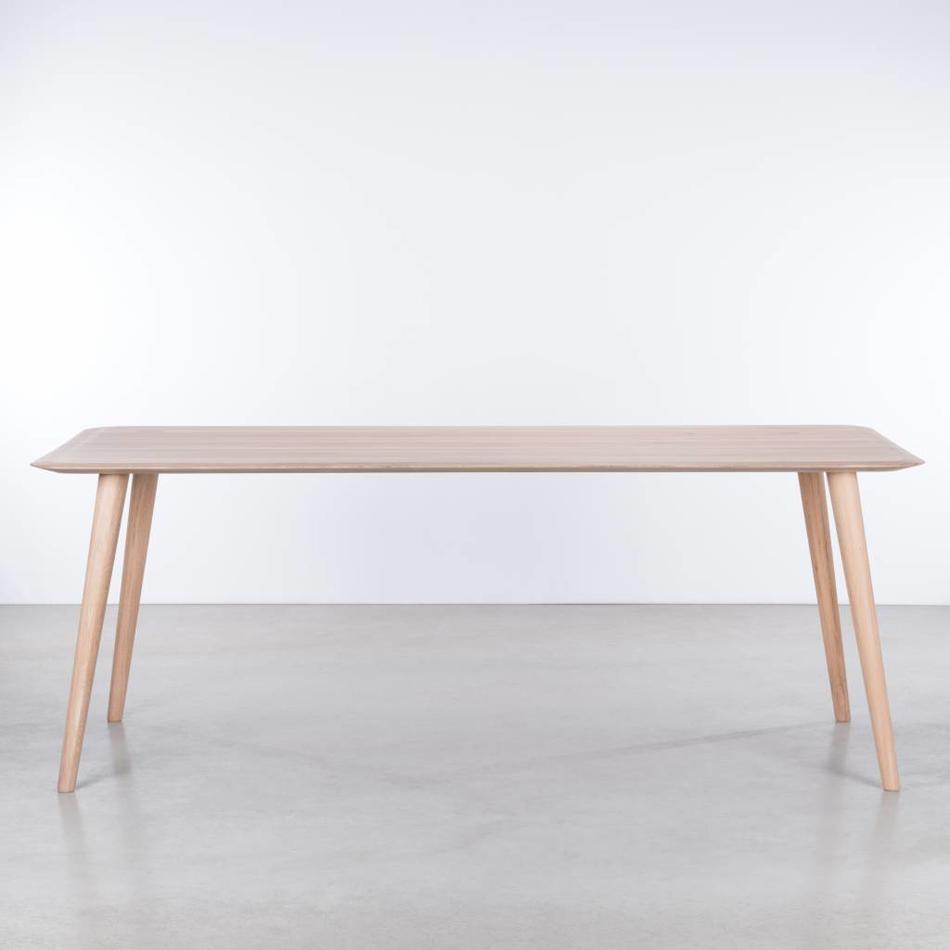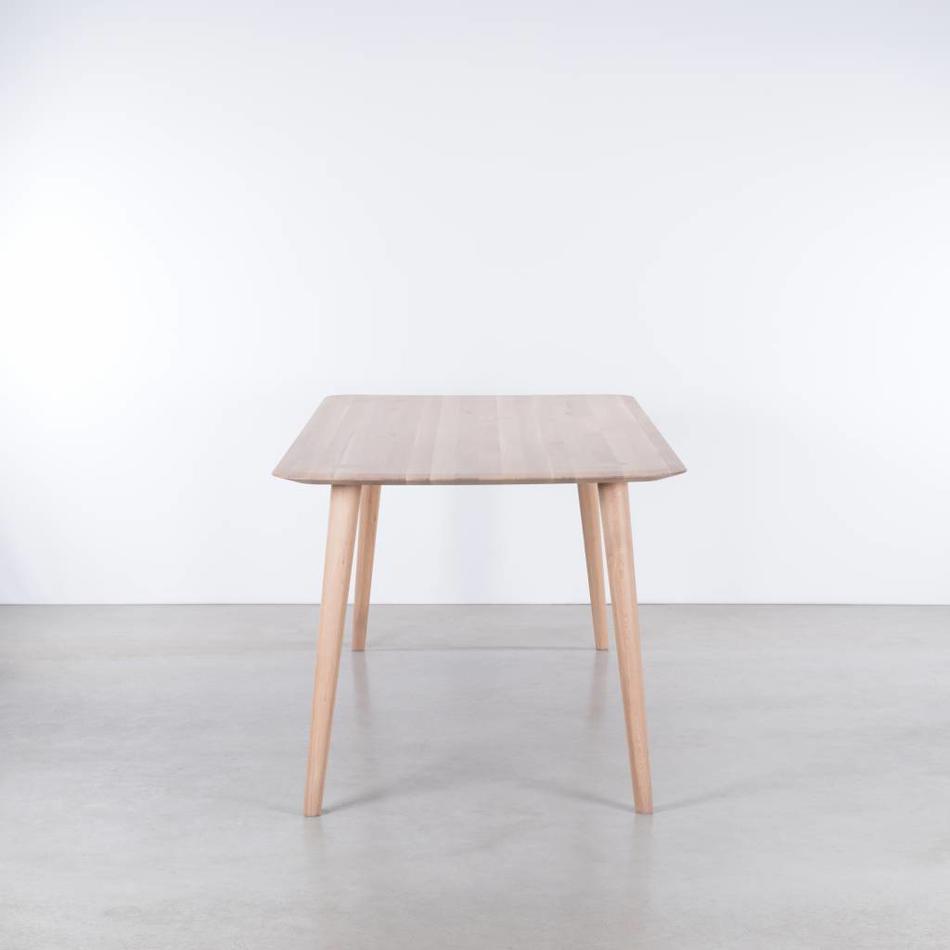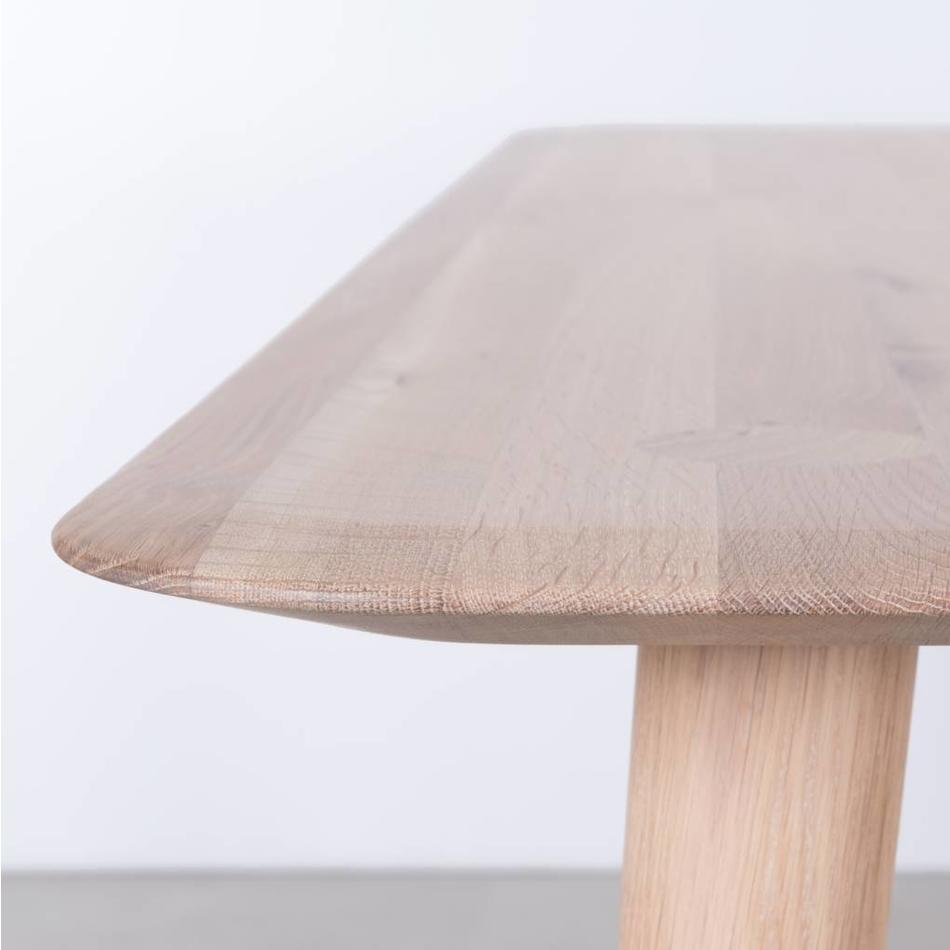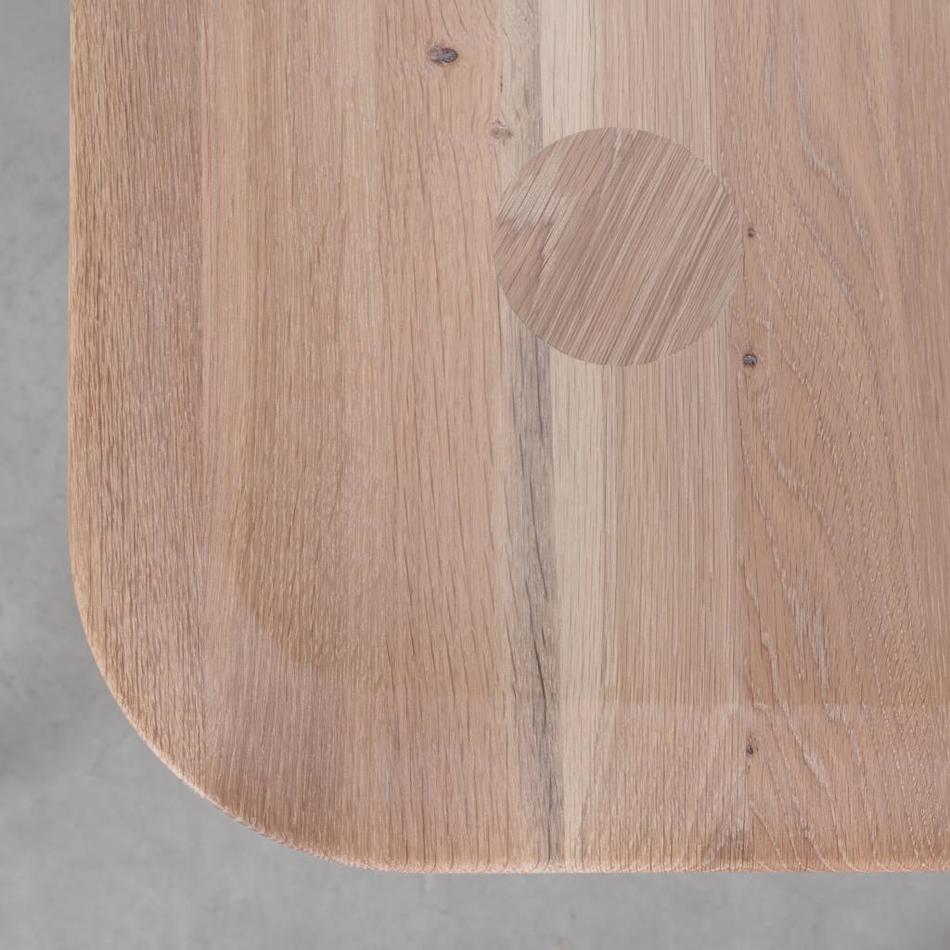 Technical documents
• Olger Table Dimensions (PDF)
• Olger Manual (PDF)
Delicate wooden design table Olger
The Olger from this series can be described as modern Danish design. The table is characterized by its slender shape and special details. The most striking detail is the legs that extend into the tabletop. The legs are firmly attached to the tabletop and the transition between the legs and top is very subtle. The legs have a nice flat finish. Special to see and beautifully executed. The legs are round in shape and are placed diagonally under the tabletop. Another nice detail is the thin rejuvenated tabletop with rounded corners.
A slender table with a reinforced top
The Olger has a delicate appearance but stands firmly on the ground with its legs. A lot of attention has gone into the firmness of the tabletop. The table does not have a bottom frame. To maintain the rigidity of the blade, metal sleepers at the bottom of the blade are milled. From 220 cm a voltage regulator will be installed to prevent the bending lengthwise to prevent bending.
Scandinavian design table 
The Olger table can be combined very well. Because of its simple, slender and pure appearance, it fits well in the Scandinavian interior style. It is a timeless table that can also be combined with other styles. A table that you will enjoy for years.
A table that suits you
The Olger is also available in different dimensions, finishes and materials.
Wood types
The Olger table is available in the following wood types: 


Finishes
• Whitewash (only possible with oak)
• Oiled (standard)
• Matt lacquered
More information about the different finishes.
For the maintenance of your oiled wooden table, we recommend giving the table a freshening up twice a year with maintenance oil. The maintenance set can be purchased online.
Dimensions
The Olger is available in many sizes and as a round table. For the neat seating of chairs at the table, the intermediate dimensions of the legs must be taken into account.
Packing
The table is delivered unassembled in two cardboard boxes. The table is easy to assemble. The manual is included.
Delivery time
Delivery time stock items 2/5 business days
Delivery time of ordered items 6/8 weeks
Construction
Legs are mounted against the blade using metal plates to which the leg is attached.
Sheet reinforcement by milled sleepers from 2.20 meters, a metal voltage regulator is milled into the blade. 
Warranty
2 years
De Machinekamer business market 
The Olger table is suitable for private use, but certainly also for business use. If you want to order multiple Olger tables, please contact us. We will then make a quotation for you without obligation.