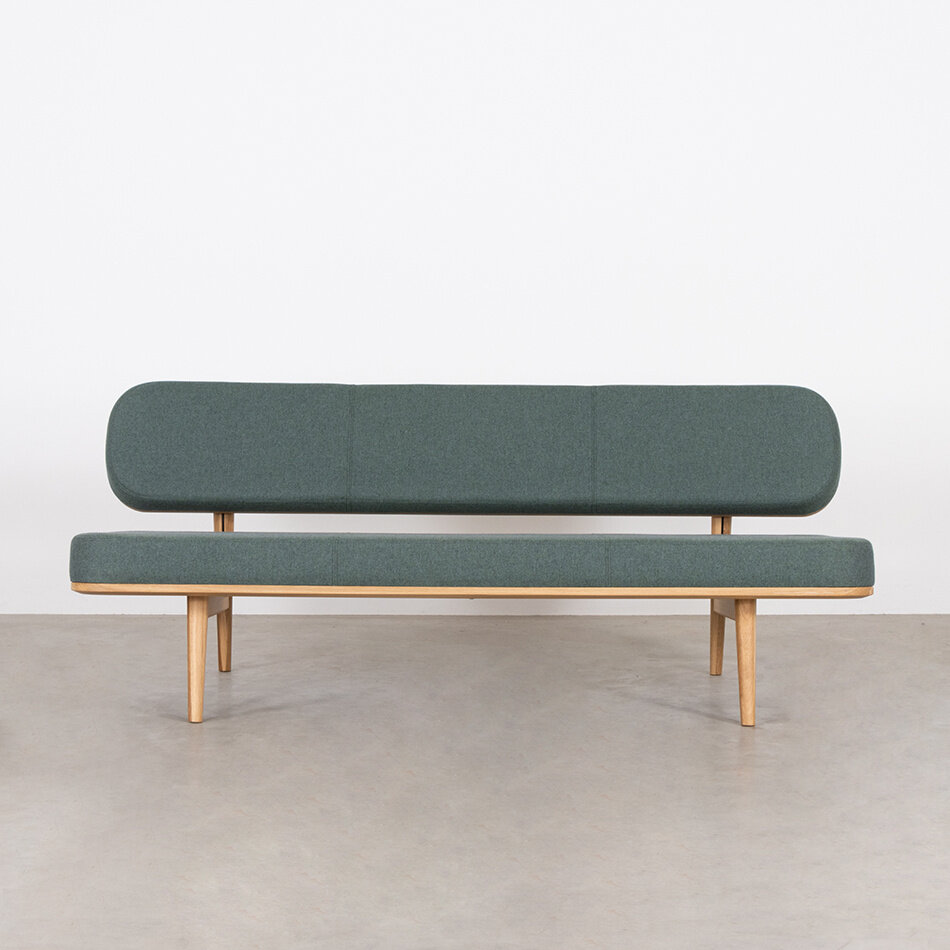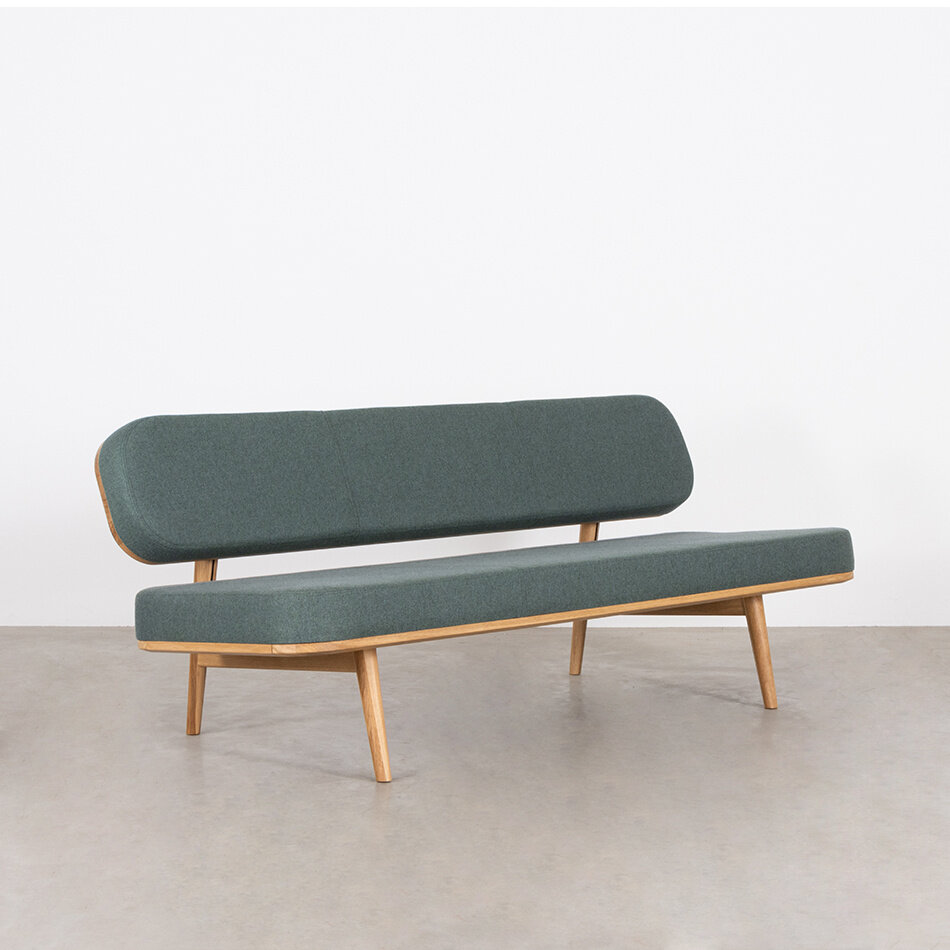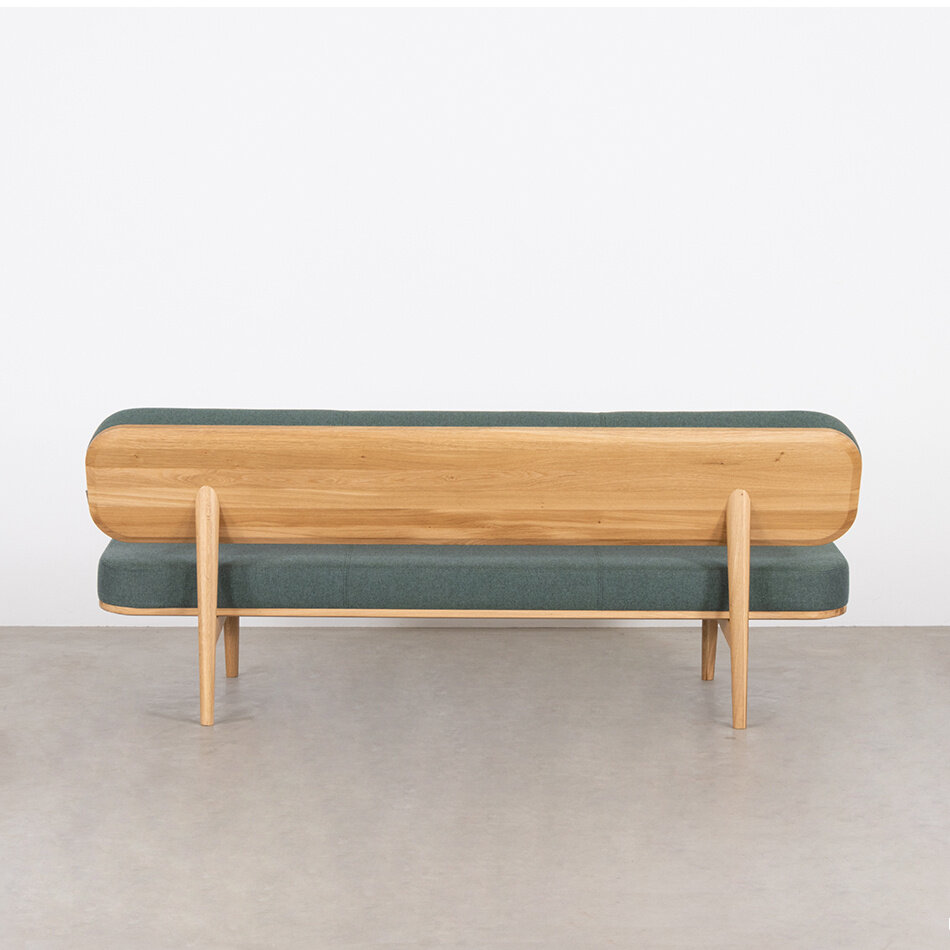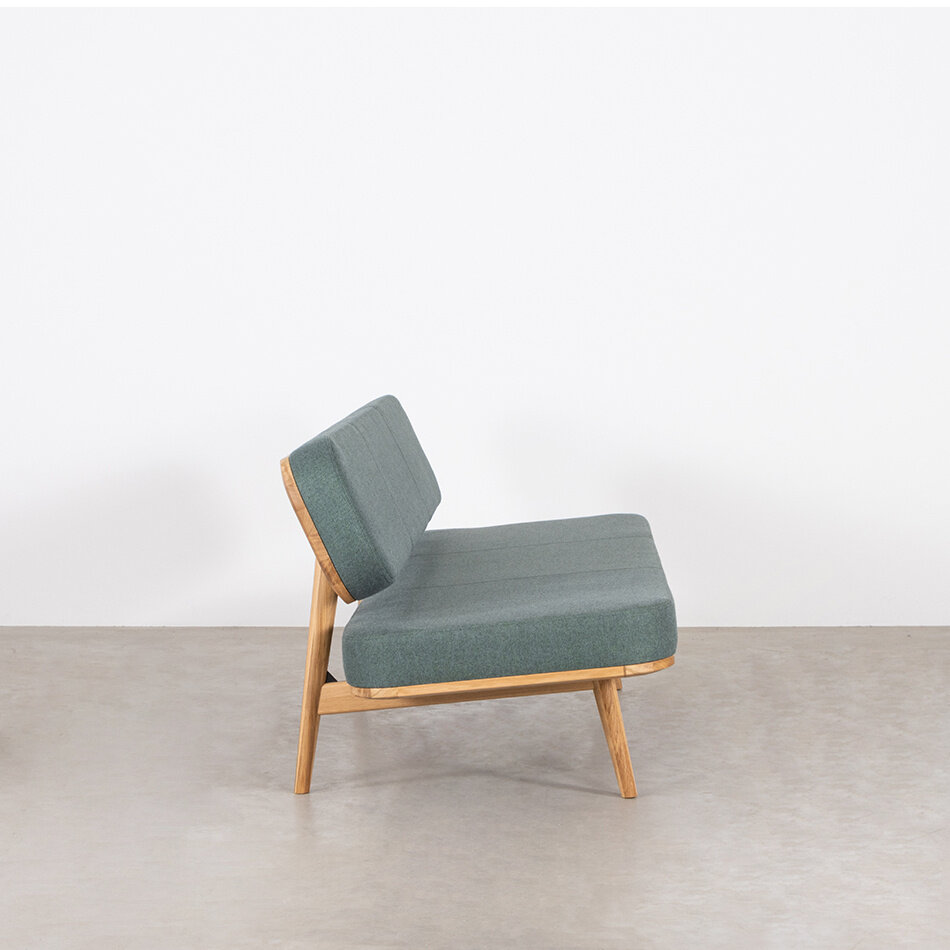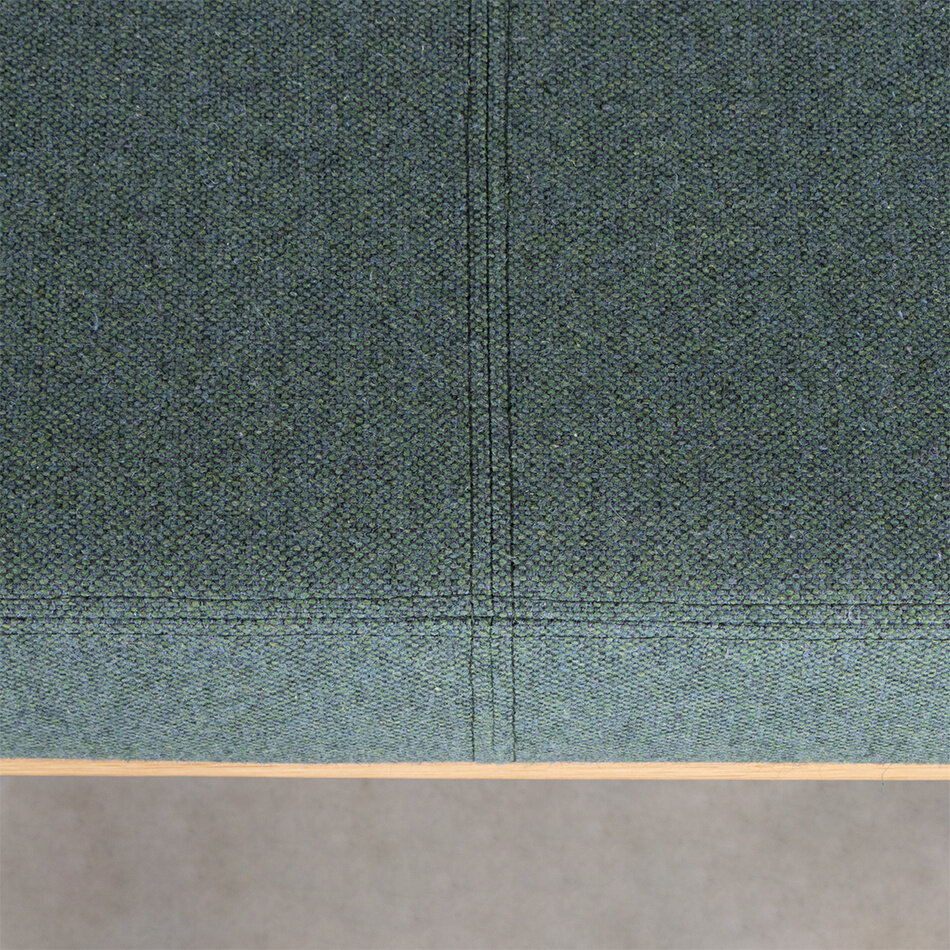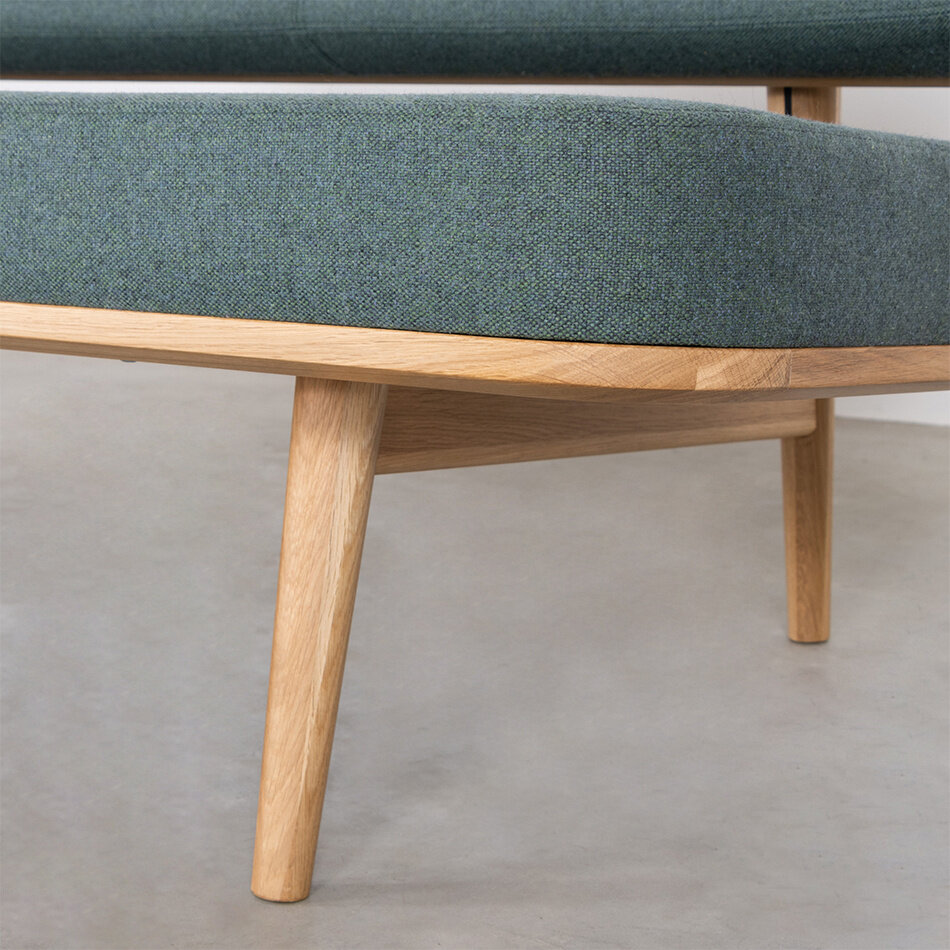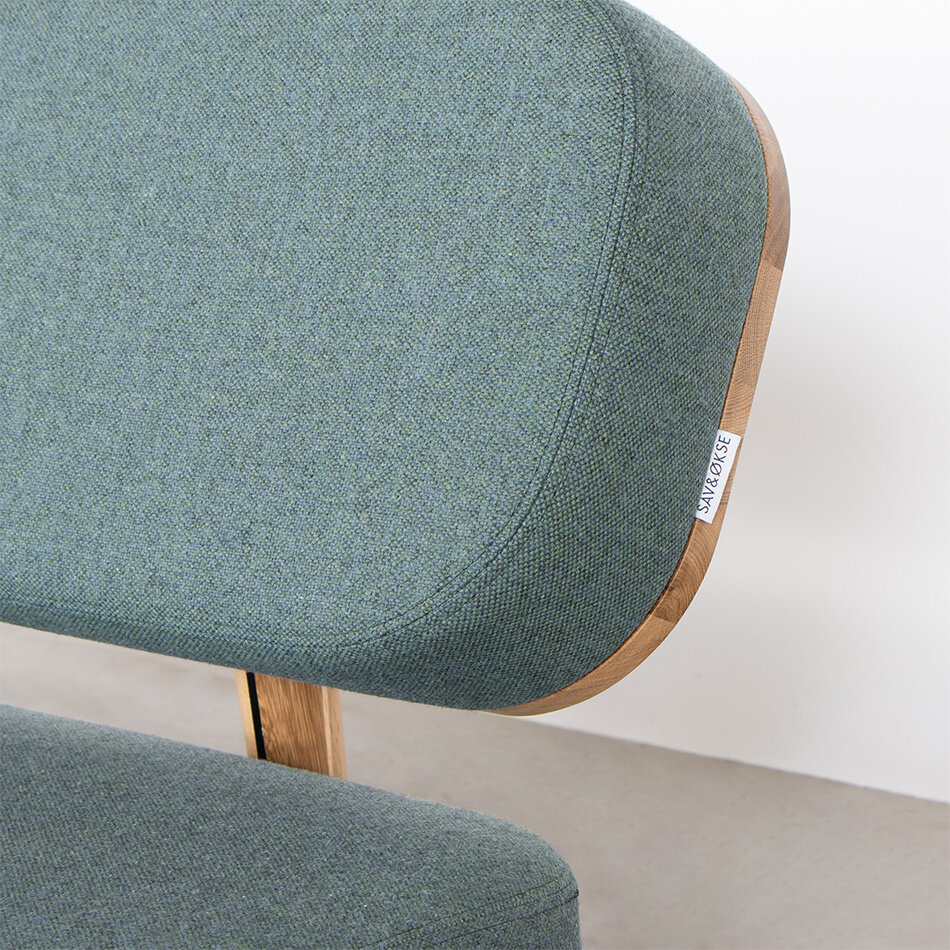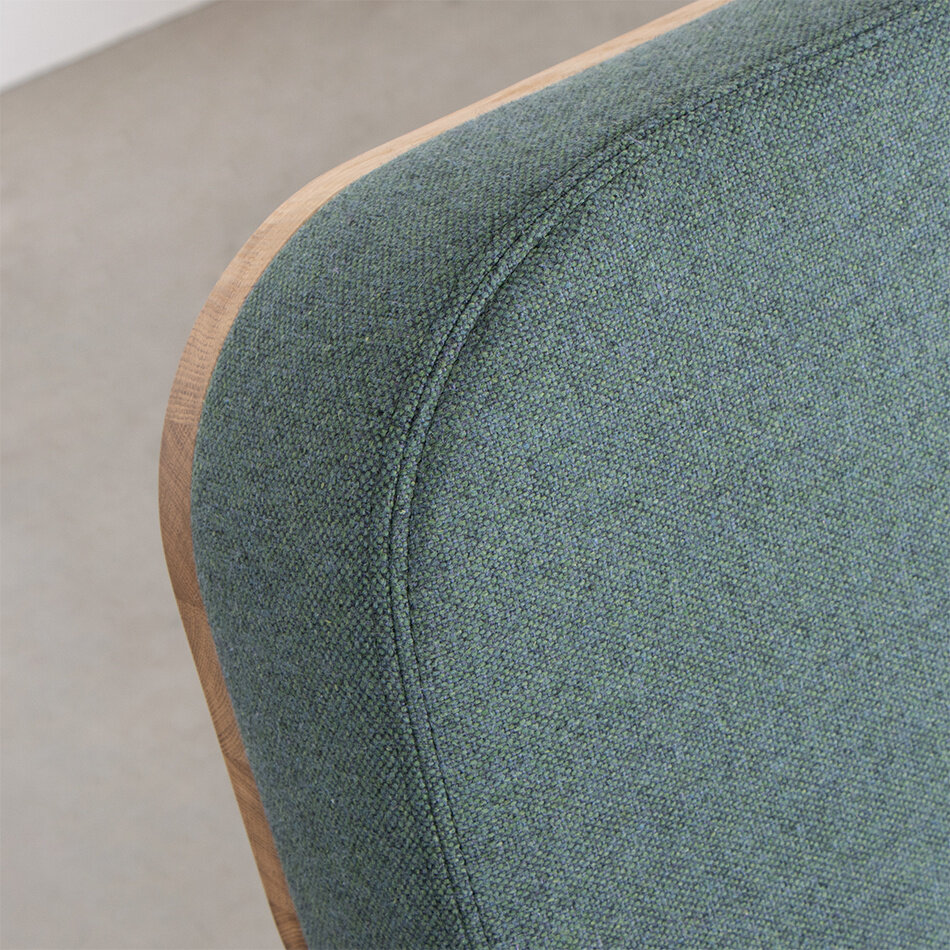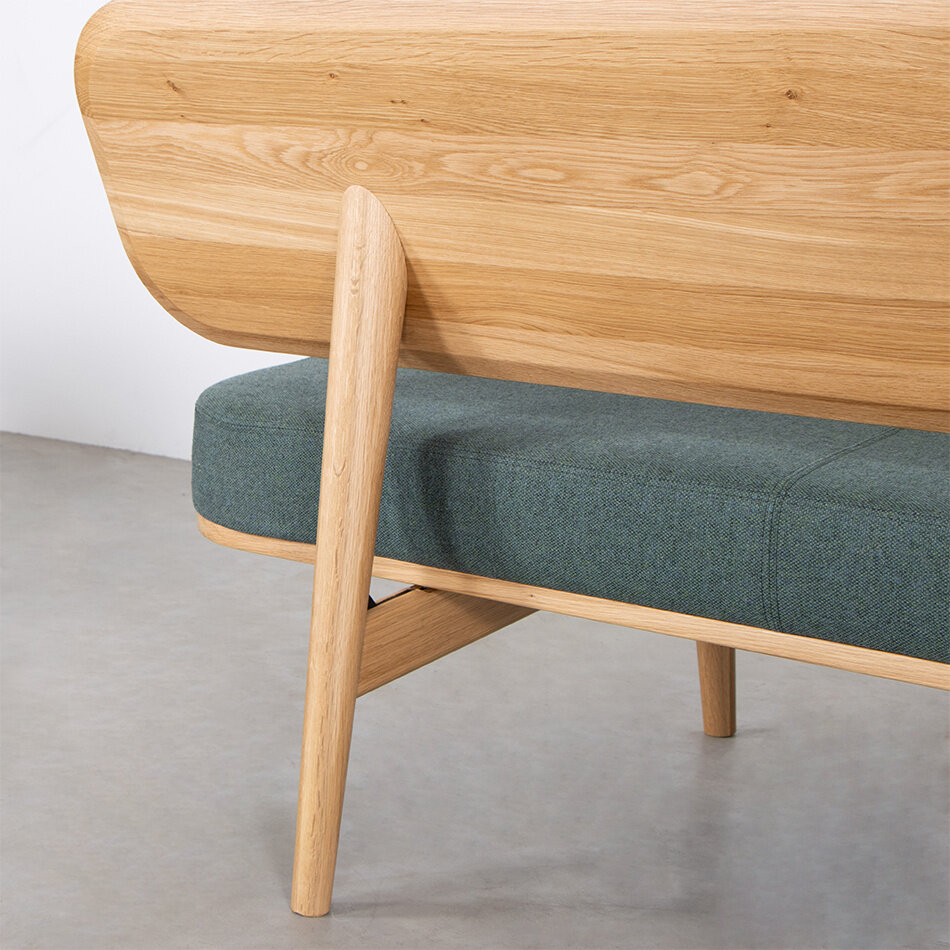 Technical documents
• Olger Sofa Dimensions (PDF)
Olger Sofa
The Olger sofa bridges the gap between the tables and benches from Sav & Økse. But what makes this sofa extra special is the combination of Scandinavian and Dutch design. The solid wood and beautiful finish of the backrest refer to the Danish design tradition. At the same time, the shape of the sofa pays tribute to Dutch design sofas from the 1960s. Bank Olger is a tasteful connector par excellence. Take a seat!


Make it your Sofa
The Olger three-seater sofa is made of solid wood, optionally in oak, beech, walnut or oak whitewash. The sofa has high-quality upholstery.


The Olger Sofa is available in 2 fabrics. Wind & Main Line Flax.
There are 4 colours in total: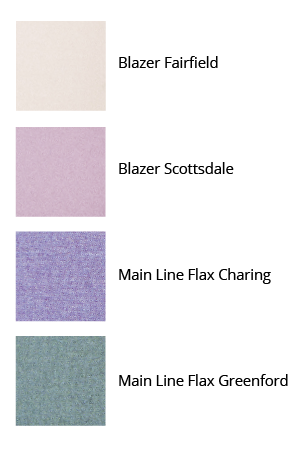 Blazer is made from 100% premium New Zealand lambswool, where responsible farming produces the highest quality raw material that is soft, clean and bright, ideal for spinning, weaving and dyeing. The colour palette is an exciting mix of solid and mixed colours. This makes it a versatile fabric suitable for a wide range of furniture applications.

The Maine Line Flax consists of 75% wool & 25% flax. Main Line Flax is made from the best that nature has to offer. A mix of pure wool and harvested flax creates this strong & flame-retardant furniture fabric.
Product information
Name: Olger Sofa
Brand: Sav & Økse
Style: Scandinavian
Material: Oak wood
Finishes: Oiled (standard), Matt lacquered or Whitewash
Warranty: 2 years
Dimensions: Height 70 cm, width 180 cm, depth 75 cm, seat height 42 cm, seat depth 65 cm 
Showrooms in Zaandam and Utrecht
The Olger Sofa is in the showrooms in Zaandam and Utrecht. Our sales staff is available for advice.
B2B
The Olger Sofa is suitable for private, but certainly also for business use. If you would like to order multiple Olger sofas, please contact us. We will then make a quote for you without obligation.