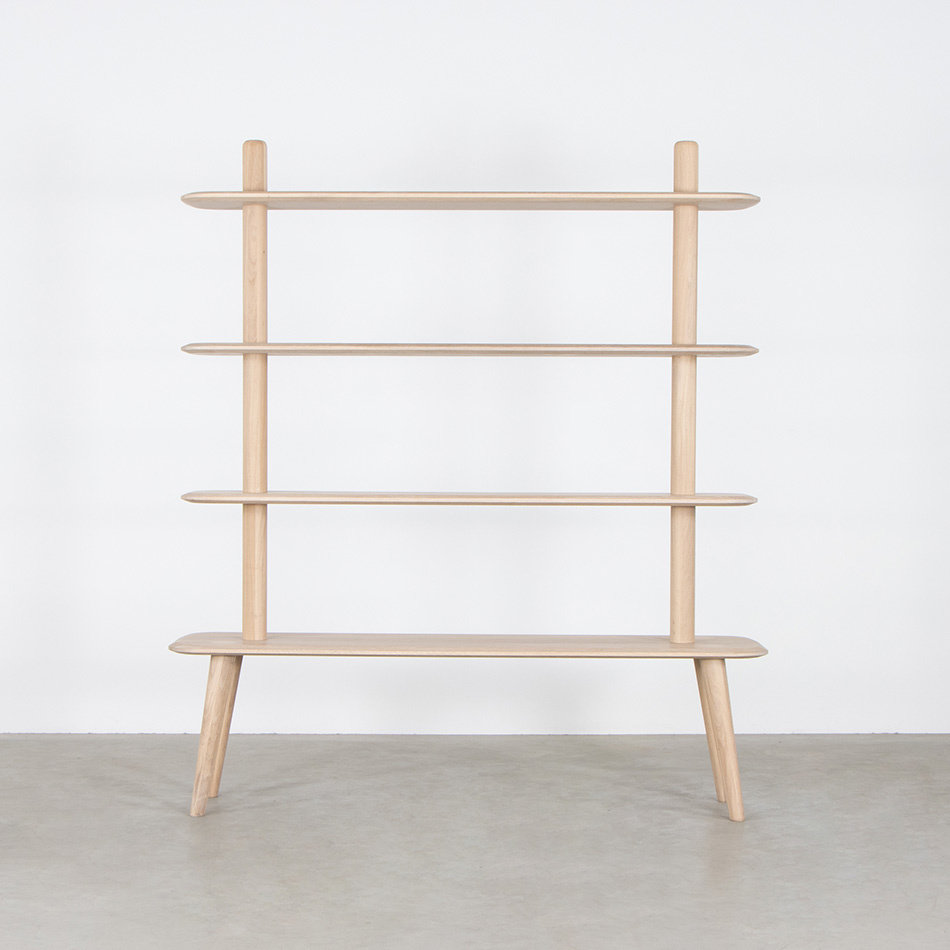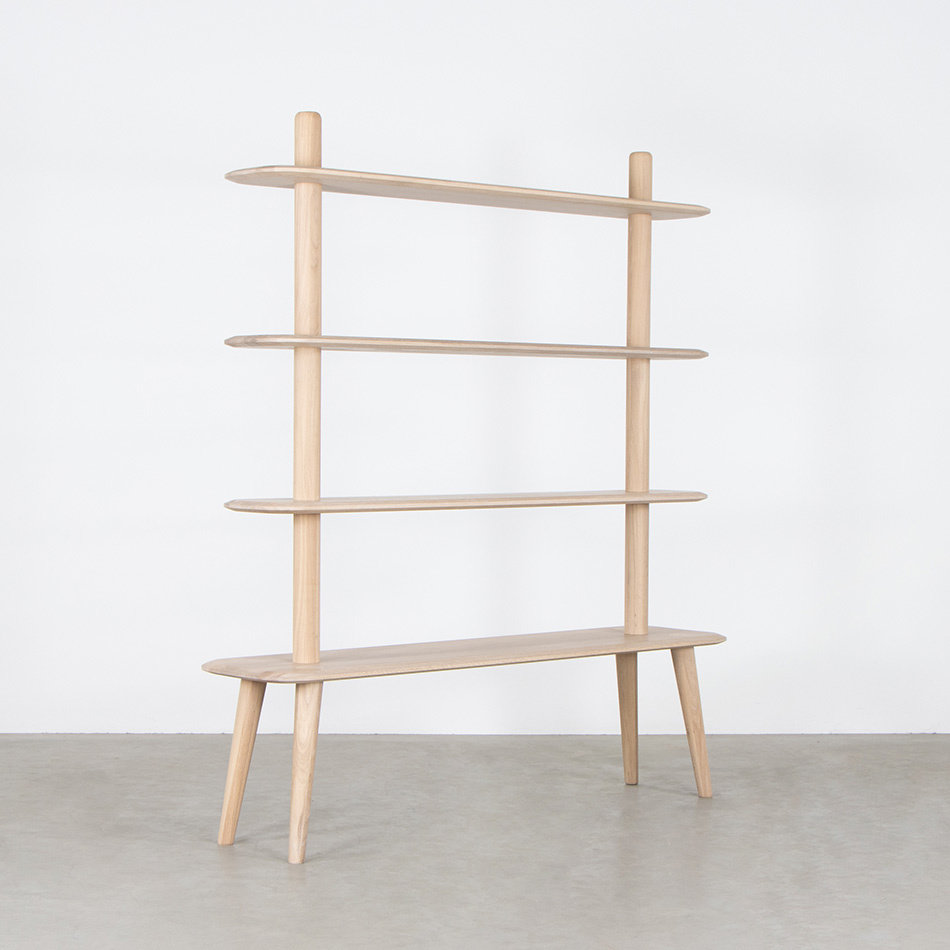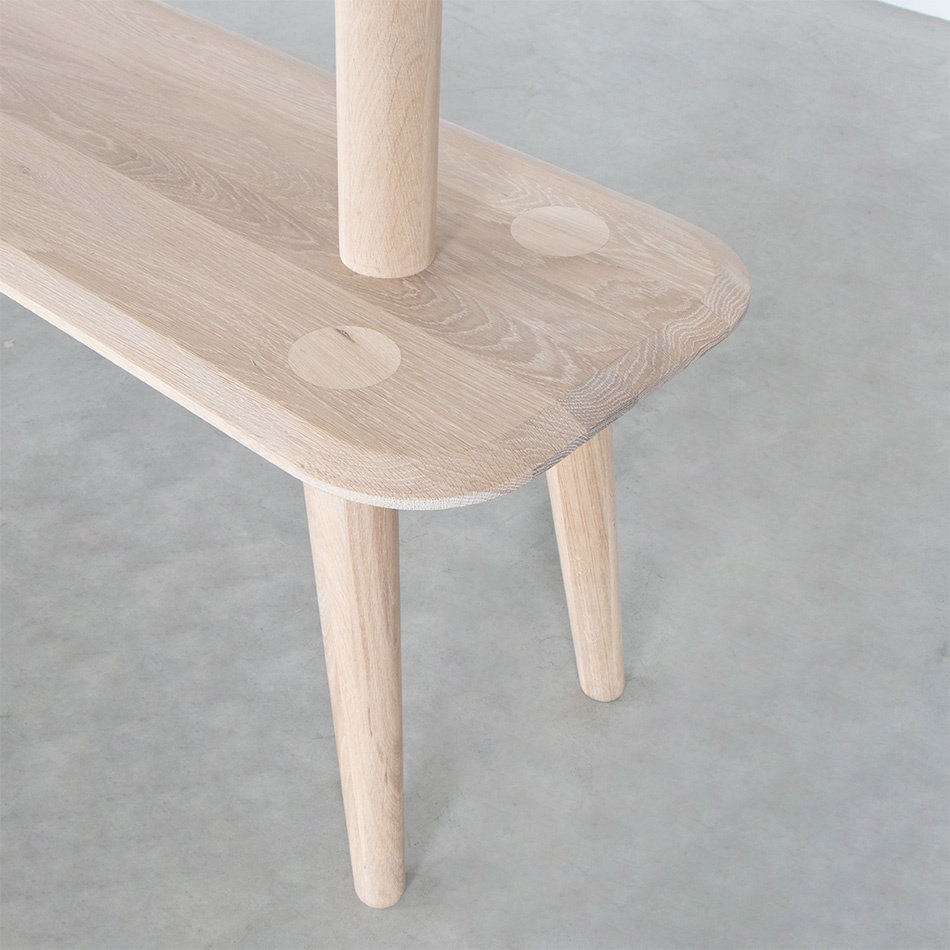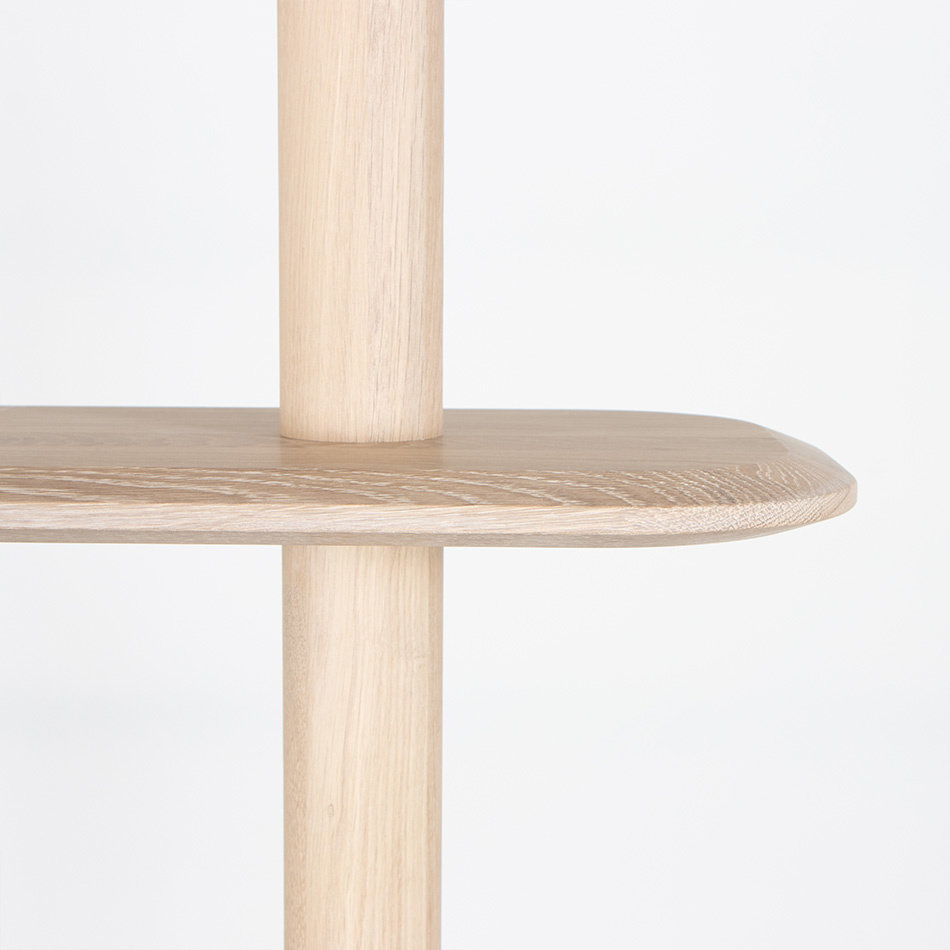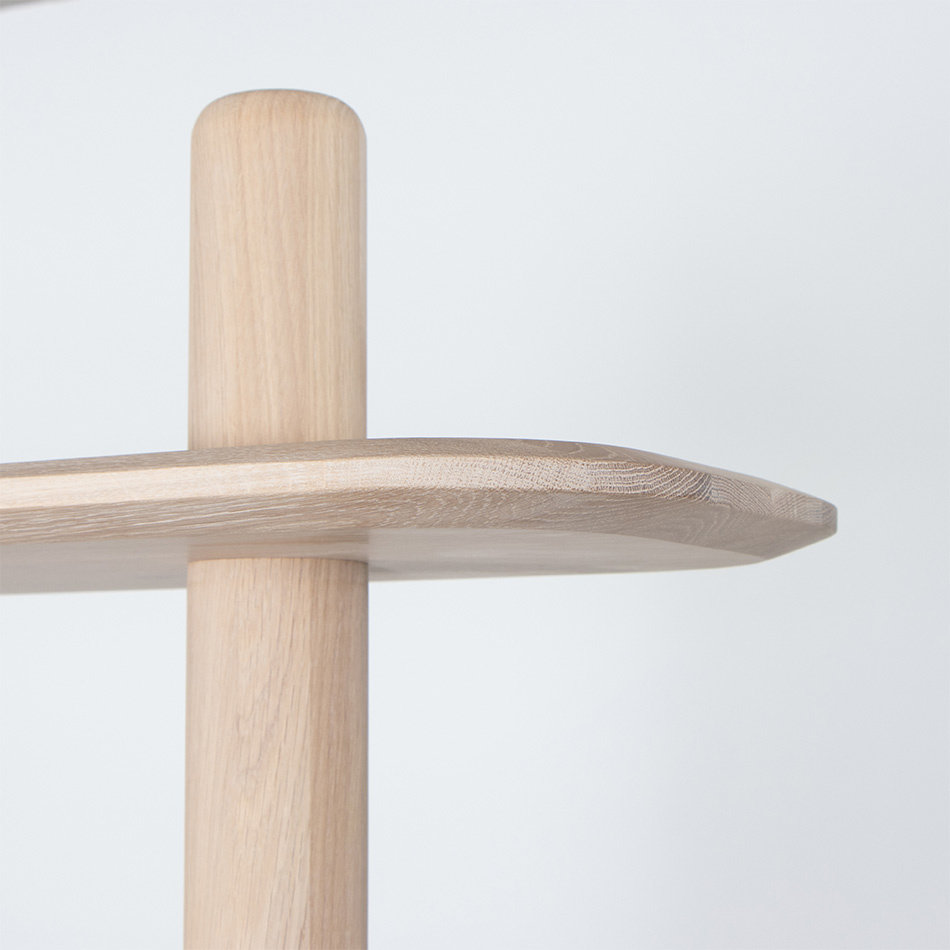 Technical documents
• Olger Wall Cabinet Dimensions (PDF)


Slender design cabinet Olger
The Olger series from Sav & Økse can be described as modern Danish design. This open wall cabinet is characterized by its slender shape and special details. The most striking detail are the legs that extend into the top. The legs protrude, as it were, through the bottom top and, just like the top, have a nice flat finish. This cabinet is special to see and beautifully executed. The legs are round in shape and are placed at an angle under the table top. Another nice detail is the thin, tapered top with rounded corners.
Scandinavian open design cabinet
The cabinet is made of high quality solid beech wood. Due to the minimalist and modern Scandinavian design, the cabinet can be placed almost anywhere. The Olger cabinet can be combined well. Due to its simple, slender and pure appearance, it fits well in the Scandinavian and minimalist interior style. It is a timeless cabinet that can also be combined well with other styles. A real eye-catcher that you will enjoy for years to come.
A closet that suits you
The Olger cabinet is available in various finishes and types of wood.
Wood types
The wall cabinet is available in the following types of wood:

Finishes
These finishes are possible:
• Whitewash (only possible with oak)
• Oiled (standard)
• Matt lacquered
More information about the different finishes.
For the maintenance of your oiled wooden furniture, we recommend that you refresh the cabinet twice a year with maintenance oil. The maintenance set can be purchased online.
Dimensions
The Olger cabinet is available in the following dimensions:
Height: 180 cm
Length: 160 cm
Width: 41 cm
Construction
The Olger wall cabinet is delivered unassembled in cardboard boxes. The cabinet is easy to assemble. The manual is included.
Olger series
The Olger series from Sav & Økse also consists of a straight and round table. The straight table has a matching dining room bench. In addition, there are Olger (bar) stools and there is also an Olger desk for sale. All products from the Olger series are available in oak, beech and walnut, just like the cabinet and have the same characteristic details.
De Machinekamer business market 
The Olger wall cabinet is suitable for private use, but certainly also for business use. If you want to order multiple Olger wall cabinets, please contact us. We will then make a quotation for you without obligation.