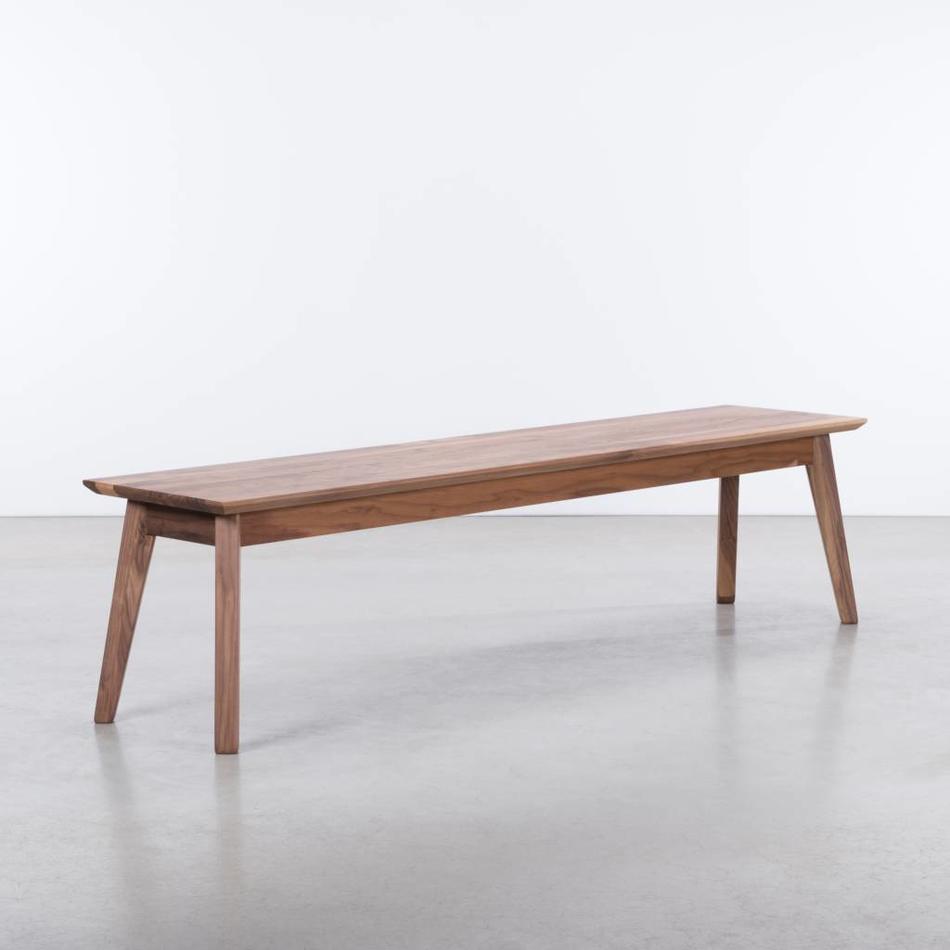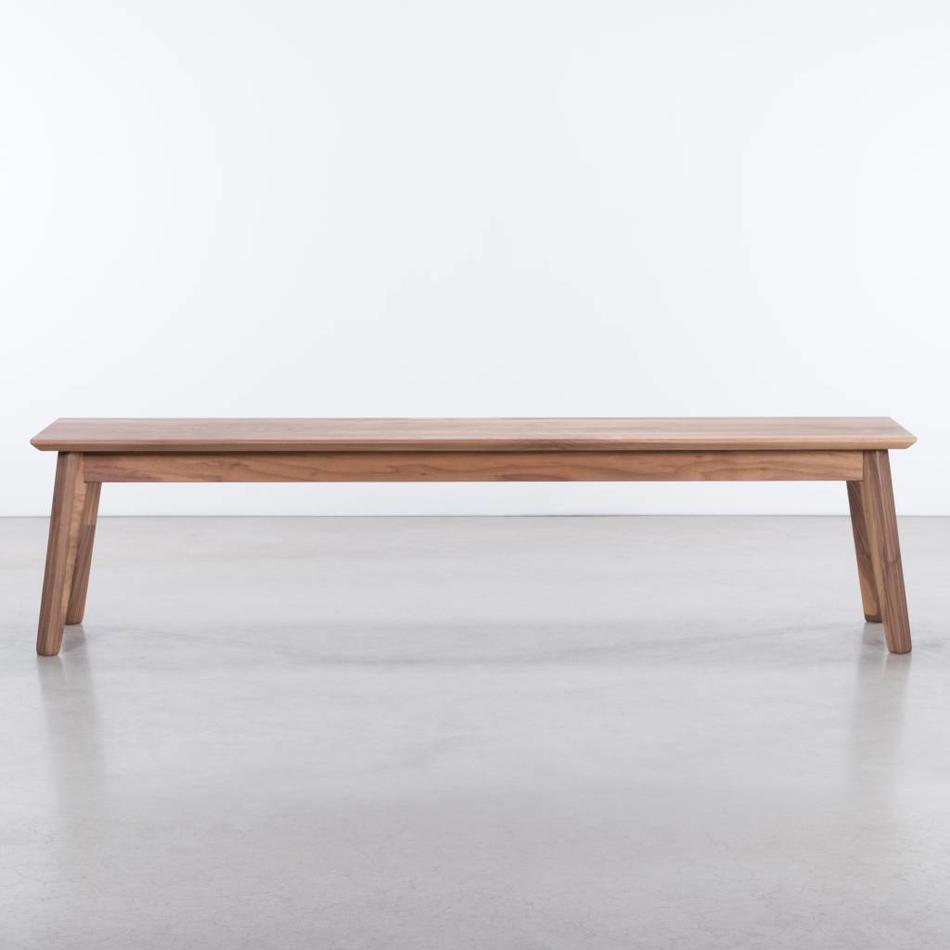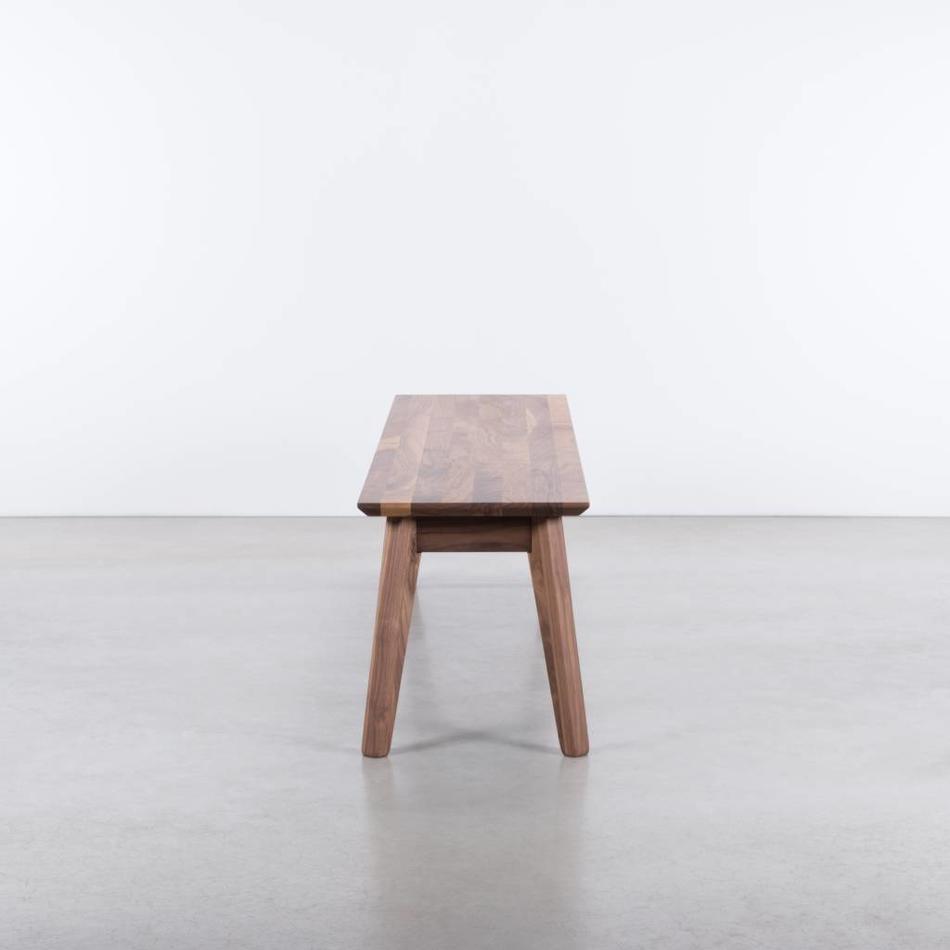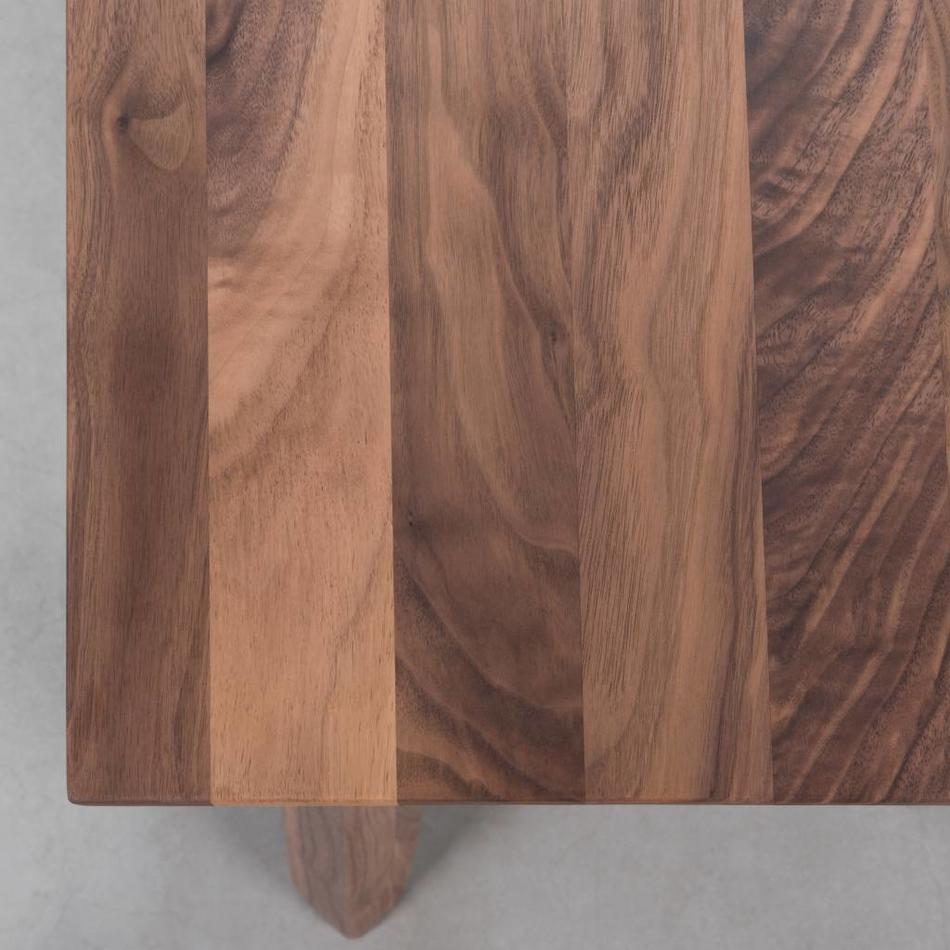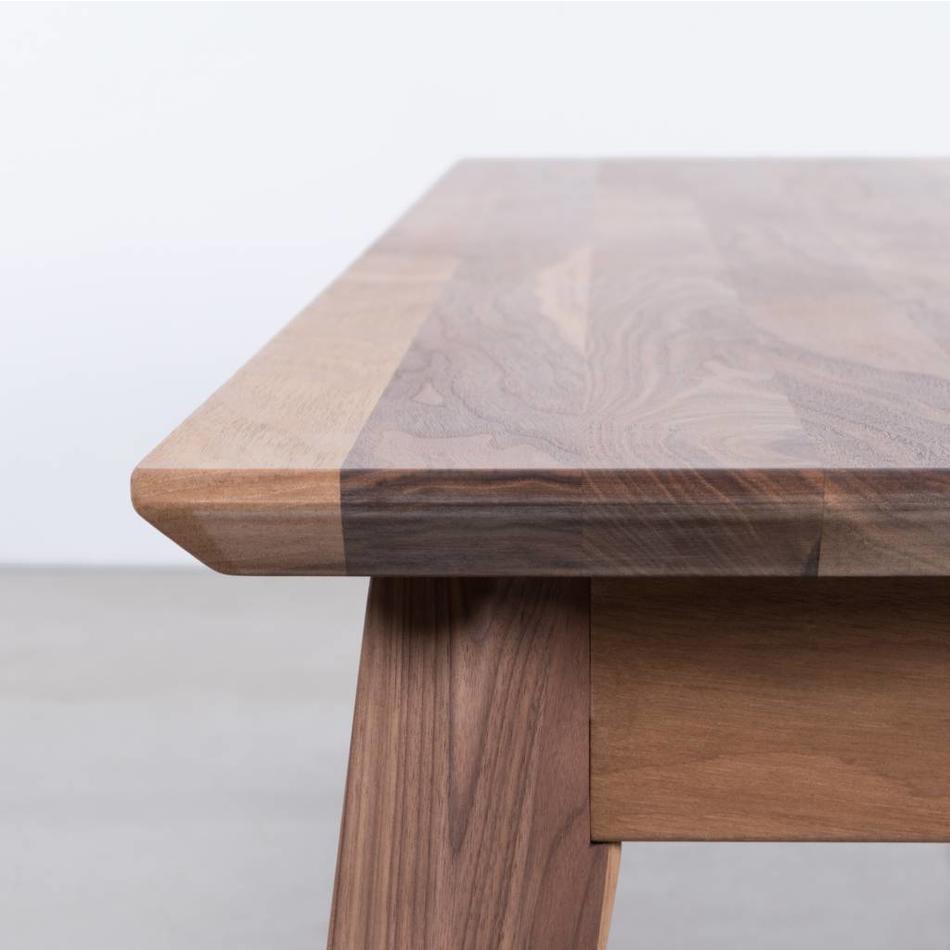 Technical documents
• Gunni Dining Table Bench Dimensions (PDF)
• Gunni Manual (PDF)
Tough, multifunctional wooden dining table bench
The Gunni dining table bench is a solid wood bench in the Scandinavian style. A sturdy bench with a design of sharp lines. A functional bench with a clear shape. Also nice to use as a bench or low table in the hallway and bedroom. The seat has been tapered at the edges, so there are no sharp edges. This without losing the sharp lines of the design.

With the legs firmly on the ground
In the design a lot of attention has been paid to the placement of the legs. The legs are aligned with the corners of the seat. The legs are slanted under the top, which has a playful and light effect.
A Scandinavian wooden dining table
The Gunni is a distinctive dining table bench. It has the typical light, simple design of Scandinavian tables. Made from solid wood, it has a solid quality. Designed with ease of use in mind, it doesn't waste any space. This bench perfectly combines design, reliability and ease of use.
A bench at your dining table
A bench at your dining table gives your dining area a more open and cozy character. It is an ideal way to create seating space in a limited space. Place the sofa against a wall and you have seating space where chairs do not fit. The wall can optionally be used as a backrest.
A bench with many possibilities
With a Gunni you have a solid wooden bench, with a light and sturdy look. Matching the Scandinavian interior style, but can also be well matched with other styles. Can be used as a dining table bench, but will also do beautifully as a table in a hallway or landing.
Make it your bench
The Gunni bench is available in various types of wood, finishes and materials.

Wood species
The dining table bench is available in the following types of wood:


Finishes
These finishes are possible:
• Oiled (standard)
• Matt lacquered
• Whitewash (only with oak)
To maintain your wooden dining table bench, we recommend that you refresh the dining table bench twice a year. The maintenance kit can be purchased online.
Dimensions
The Gunni dining table bench is available in many standard sizes. For specific sizes and wishes you can contact us. More information about the customization options for the Sav & Økse collection.
Other features Gunni bench
Multiple dining table bench
The Sav & Okse tables and dining table benches are suitable for private individuals, but certainly also for business use. If you want to order multiple pieces of furniture, please contact us. We will then make a competitive offer for you without obligation.
Packing
The Gunni dining table bench comes in one cardboard box. The manual is included.
Guarantee
2 years