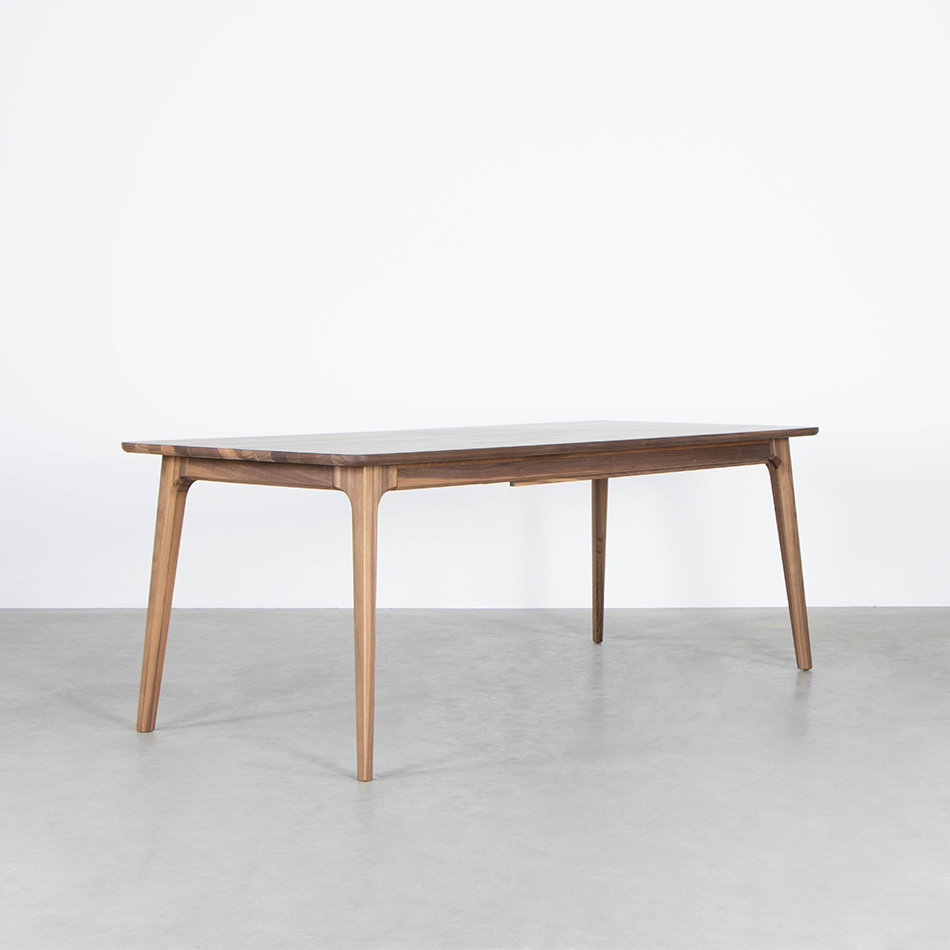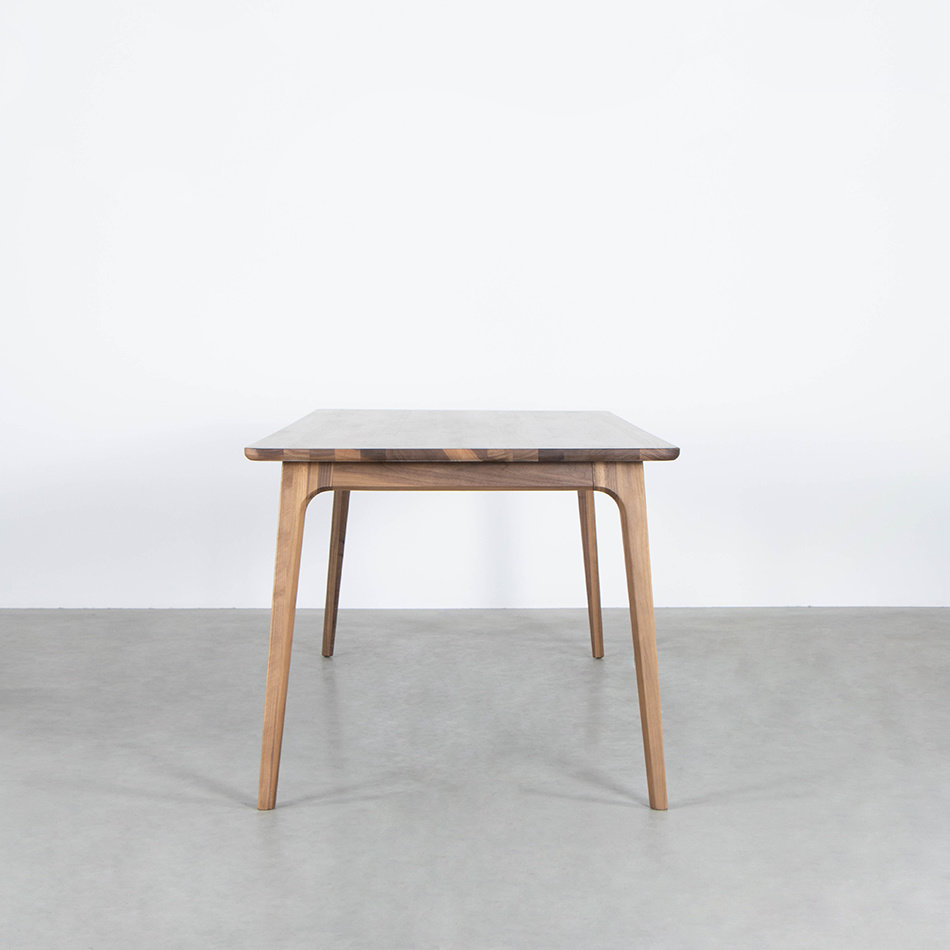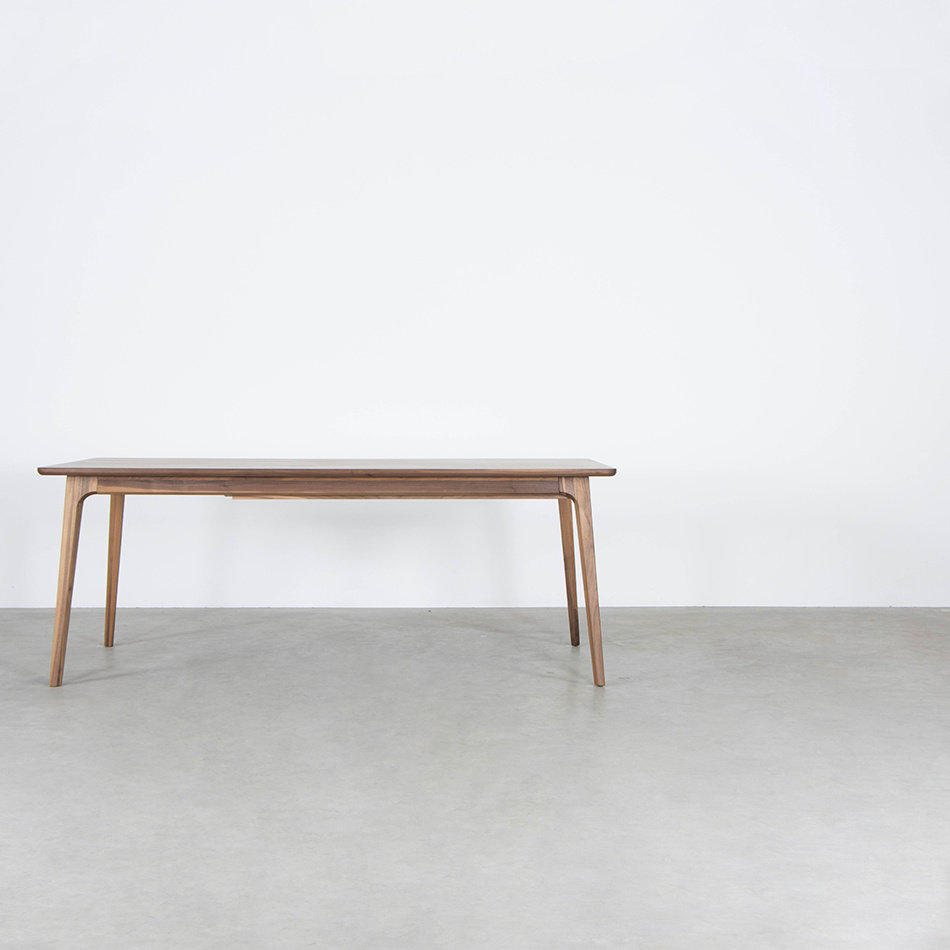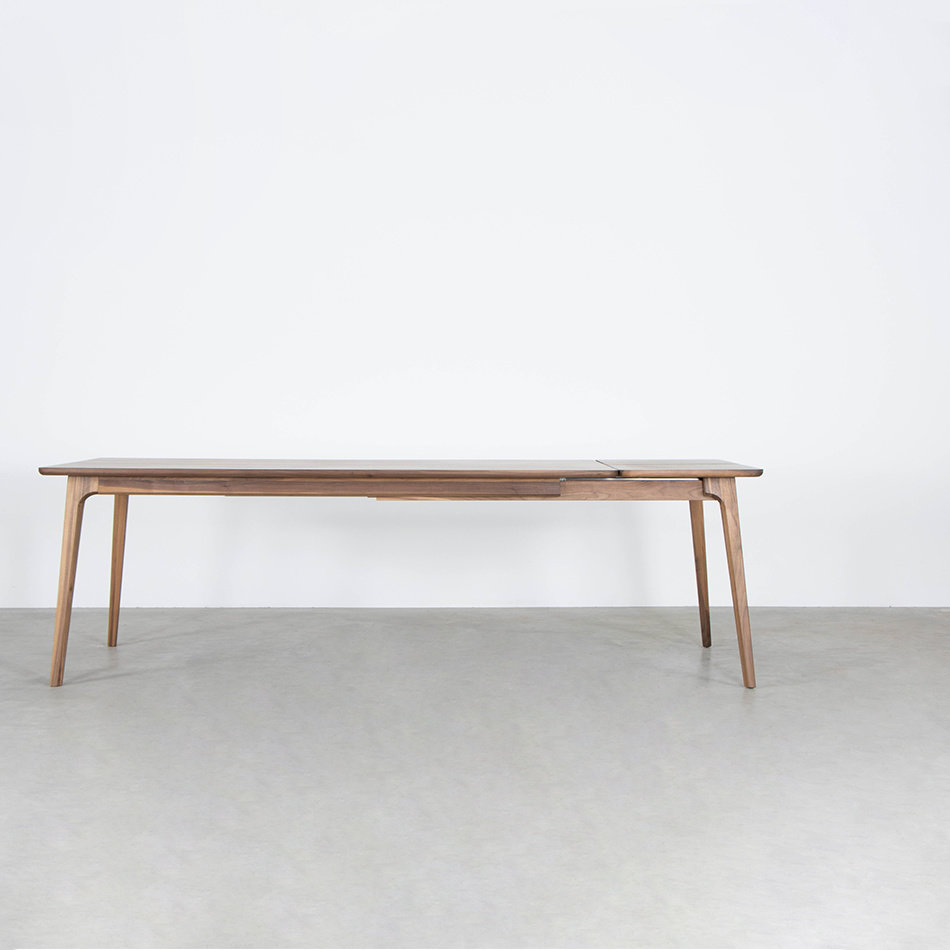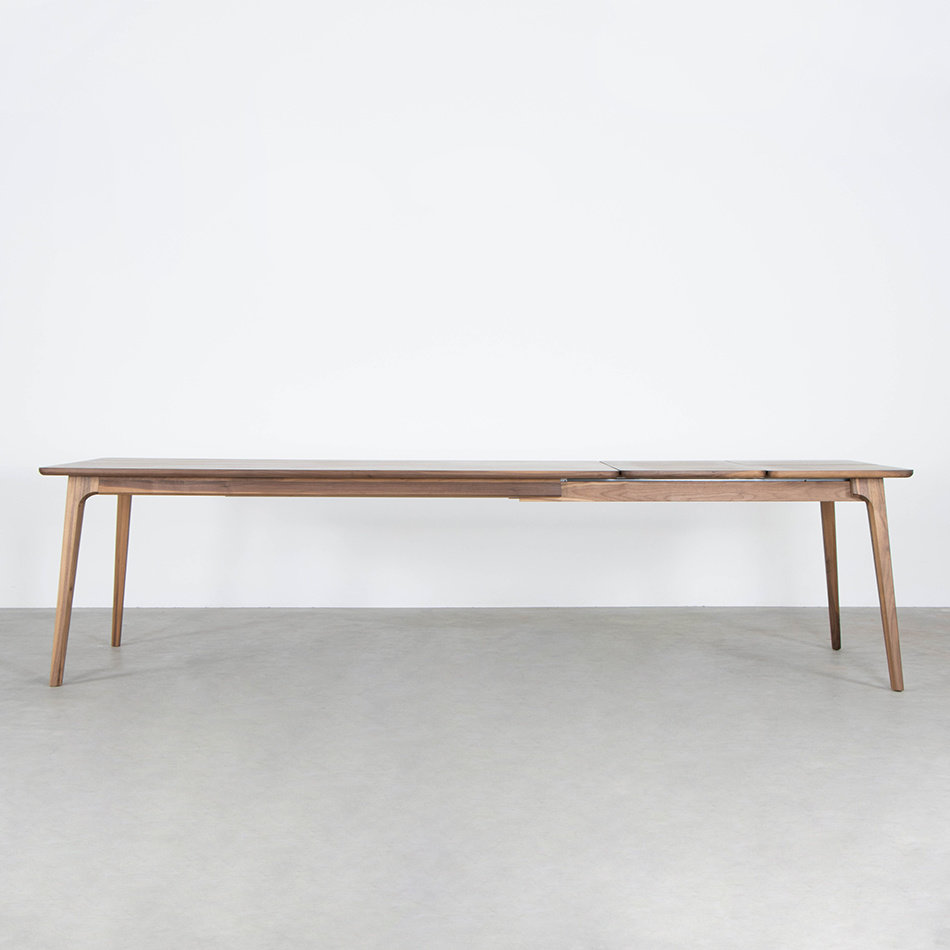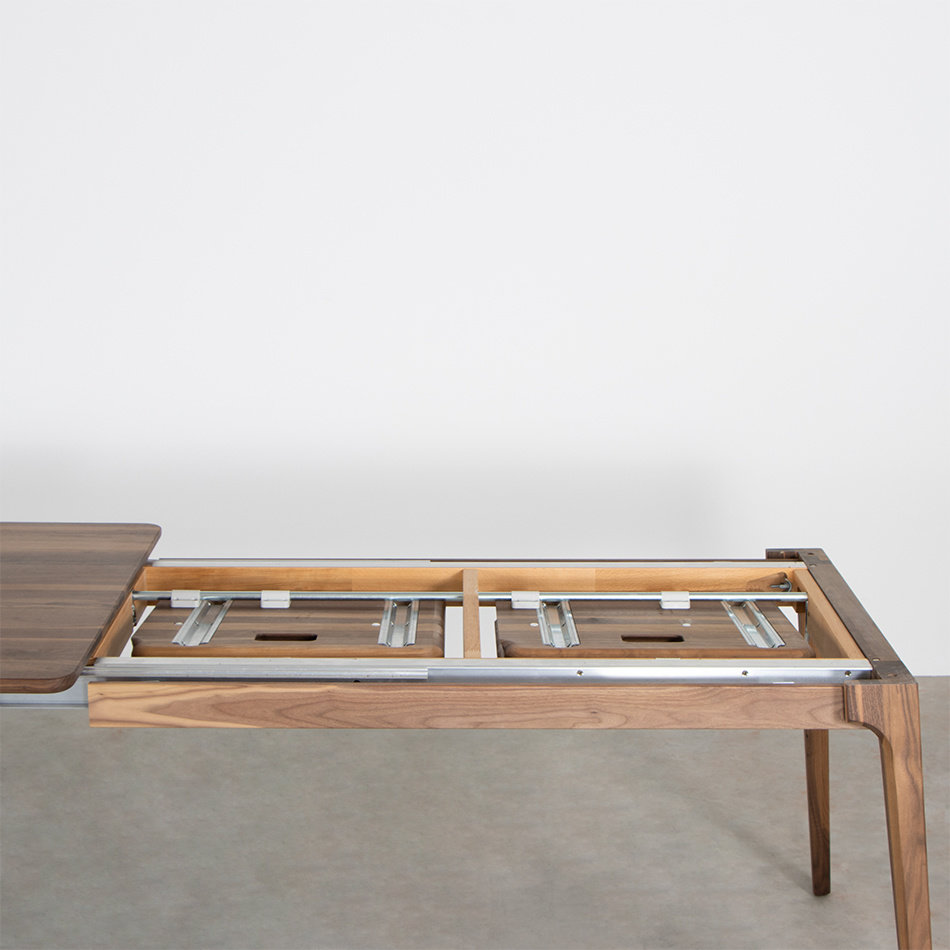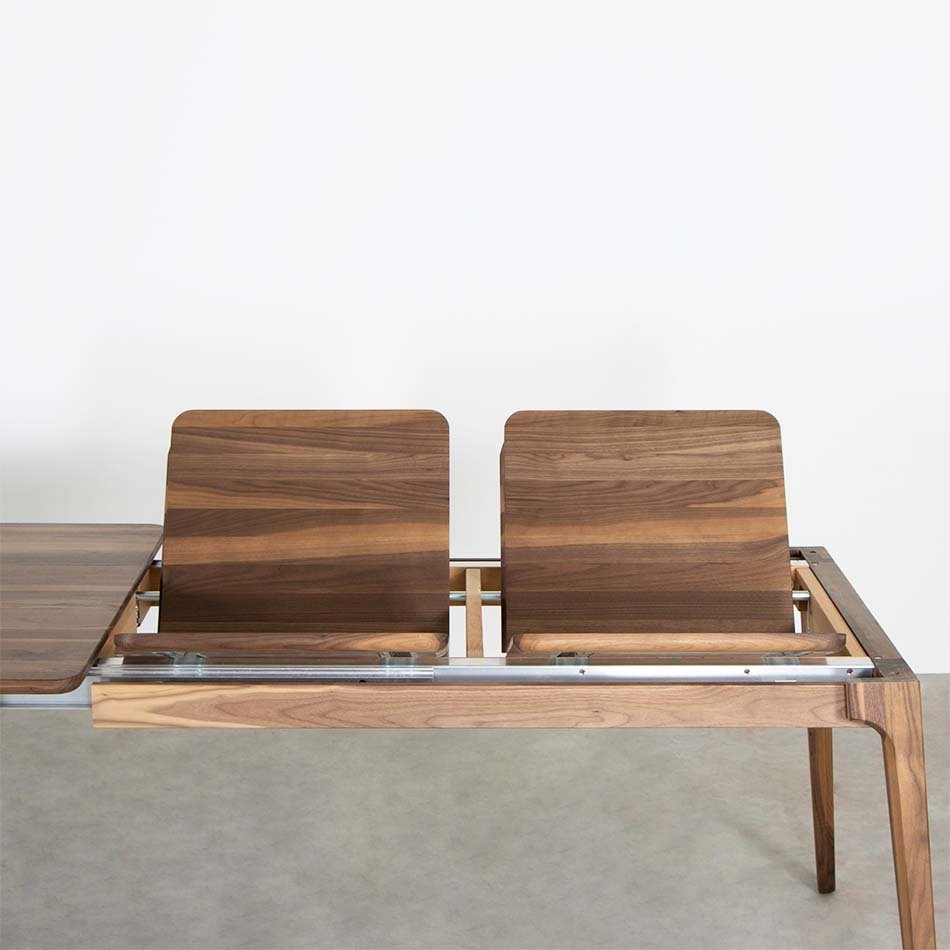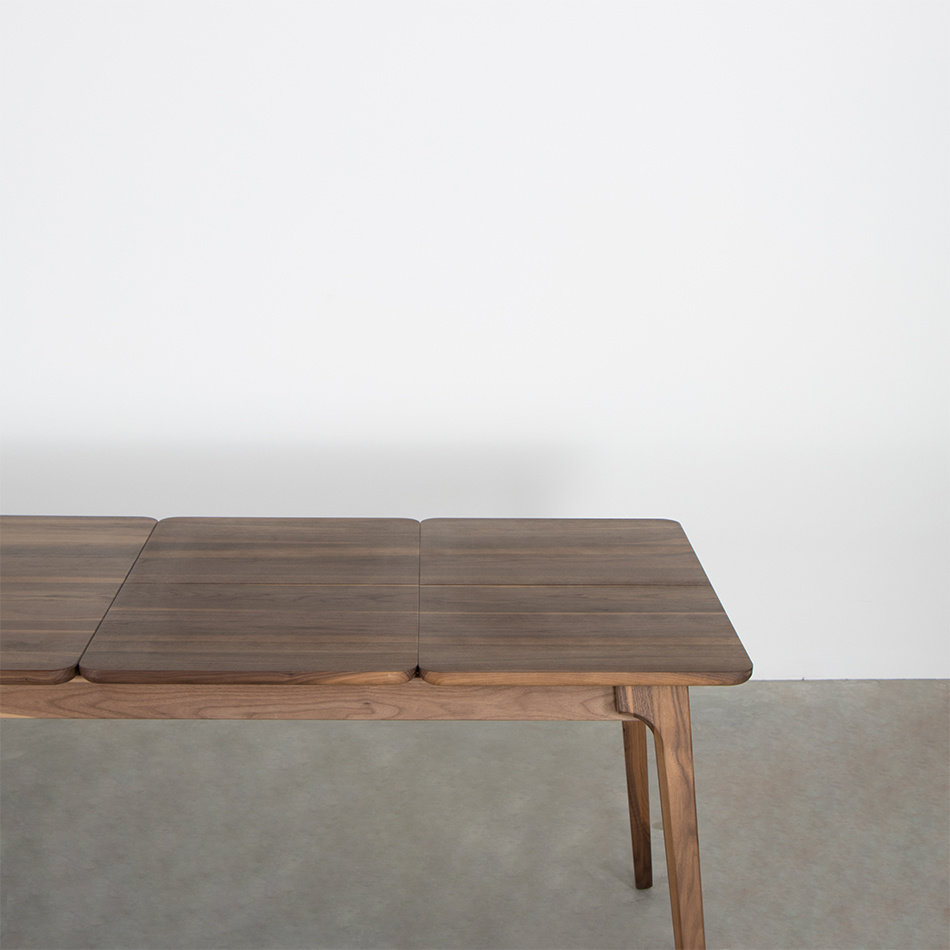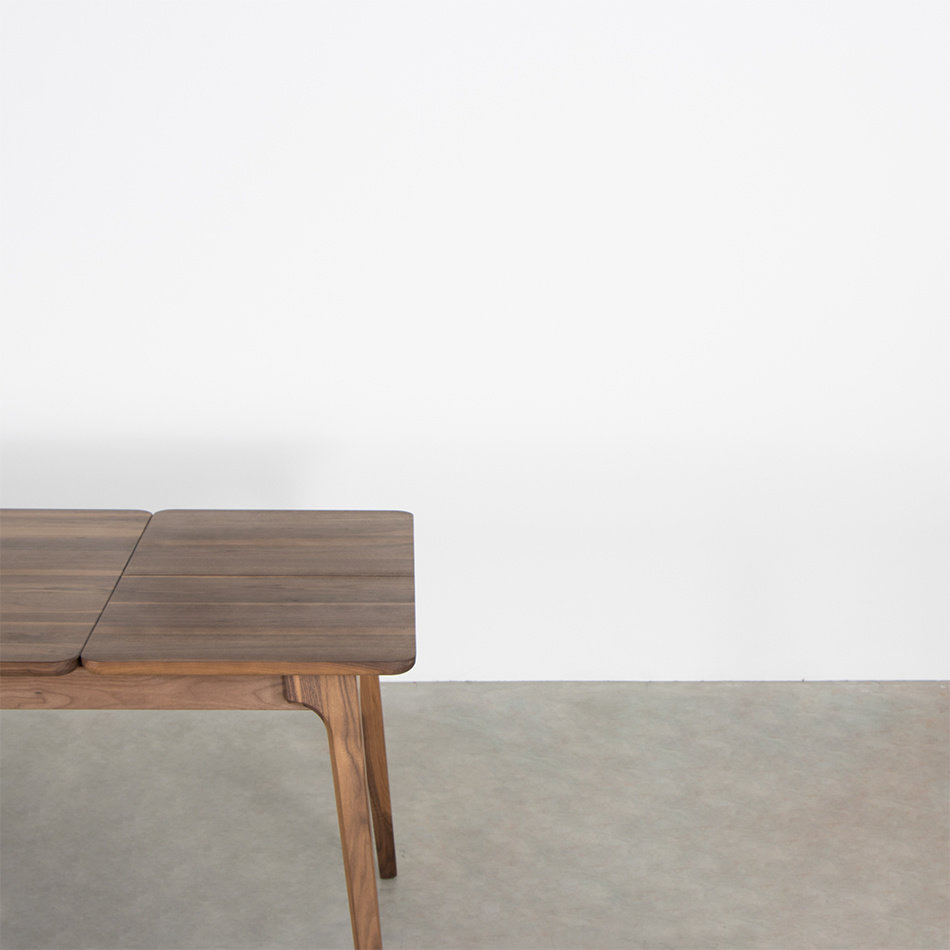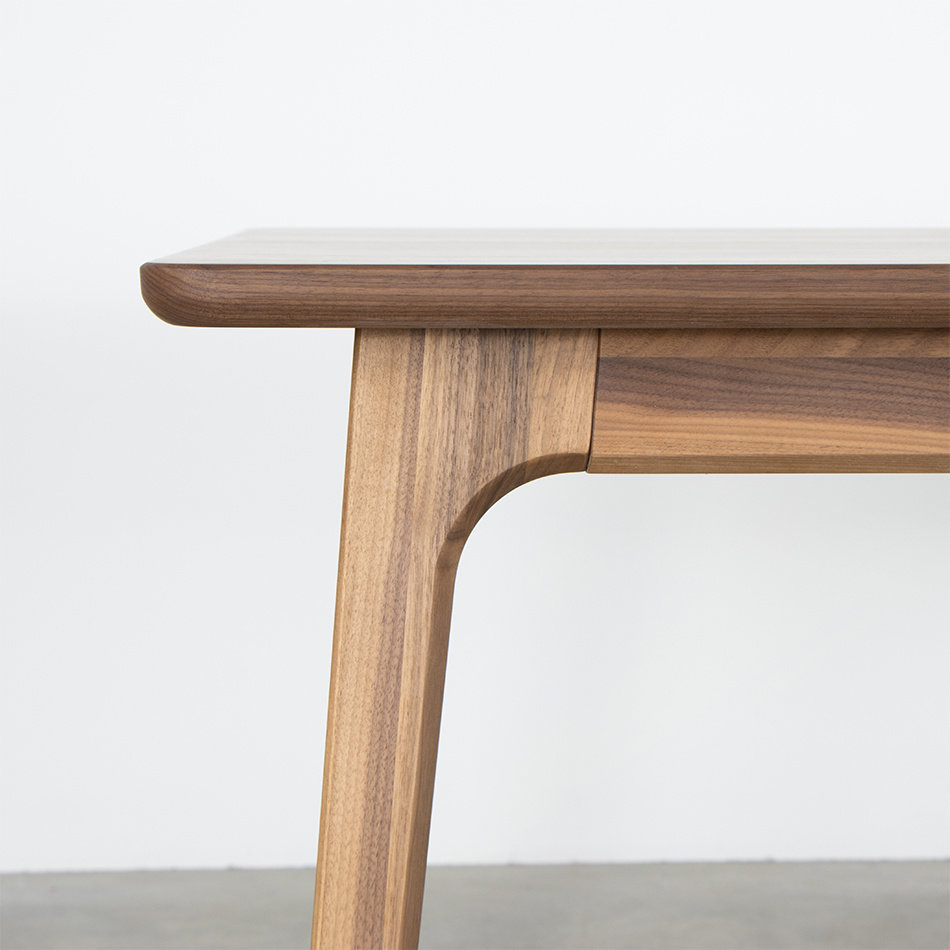 Technical documents
• Fjerre Extendable Dimensions (PDF)
• Fjerre Extendable Manual (PDF)
Solid wooden design table Fjerre
The newest extendable table from the Sav&Økse collection. Form in detail, that is characteristic of the Fjerre.
The table top has a round corner finish and the sides also have a smooth round finish. The top of the tabletop is flat and consists of two extendable parts. An extra 60 or 80 centimeter blade can be inserted from the center. Much attention has been paid to the shape of the table legs. It is not immediately noticeable but whoever watches will notice that this one consists of a pentagon. The transition to the bottom edge is also beautiful and forms 1 whole.
The positioning of the legs is chosen so that ease of use is central. For example, the table legs are close to the edge of the table and therefore there is a lot of space between the legs. When the table is extended, the legs remain in the same place.
Scandinavian design table
The Fjerre table can be combined well. Due to its smooth round finish and five angular legs it fits well in the Scandinavian interior style. It is a table that goes with the times and can also be combined with other styles.
Wood species
The table is available in the types of wood:
• Beech
• Walnut

Finishes
These finishes are possible:
• whitewash (only possible with oak)
• oiled (standard)
• matt lacquered
More information about the different finishes.
For the maintenance of your oiled wooden table, we recommend giving the table a freshening up twice a year with maintenance oil. The maintenance set can be purchased online.

Dimensions
The Fjerre is available in many sizes, also as a fixed table. For the neat seating of chairs at the table, the intermediate dimensions of the legs must be taken into account. More information about the customized options with the Sav & Øk table collection.
Packing
The Fjerre extendable table is supplied unassembled in two cardboard boxes. The table is easy to assemble with two people. The manual is included.
Delivery time
Delivery time stock items 3/5 business days
Delivery time of ordered items 4/6 weeks
Order multiple tables
The Sav & Økse tables and dining room benches are suitable for private individuals, but certainly also for business use. If you want to order several pieces of furniture, please contact us. We will then make a competitive offer for you without obligation.
Construction
Legs are mounted against the extension construction.
Blade reinforcement by means of milled sleepers
Guarantee
2 years
Sav & Økse Fjerre Table Extendable Walnut

Sav & Okse

€2.305,00
DETAILS
DELIVERY TIME
On backorder: 6-8 weeks