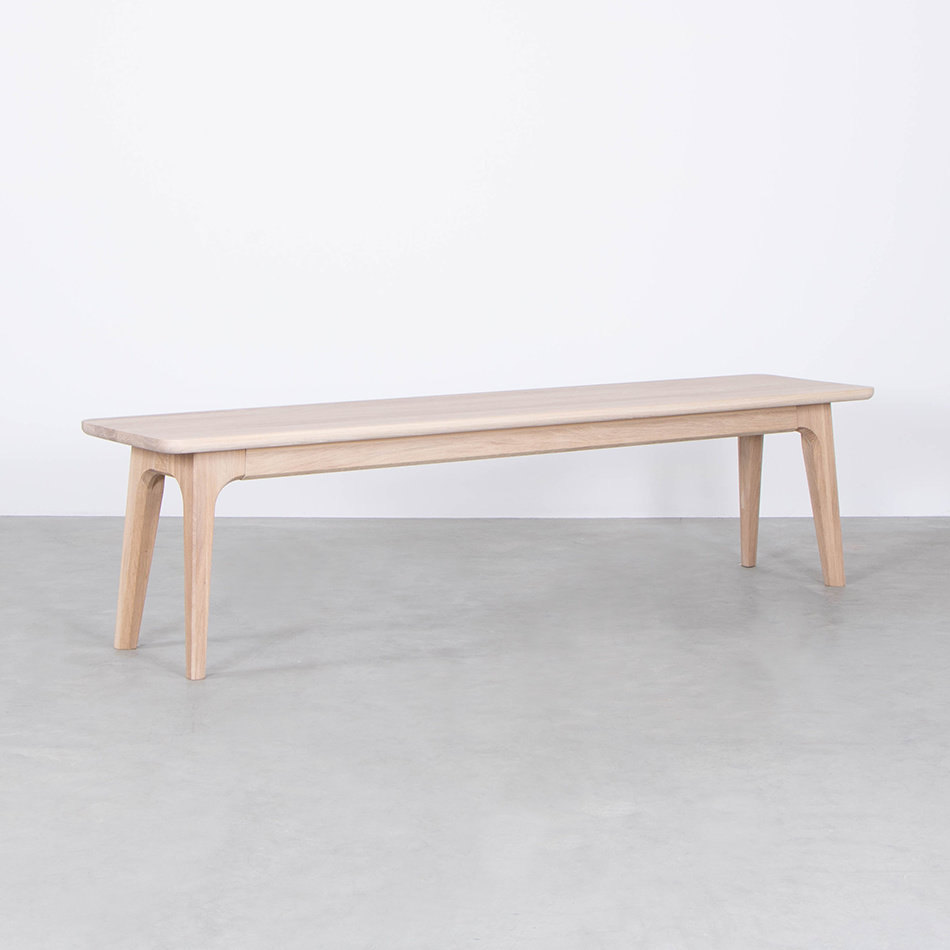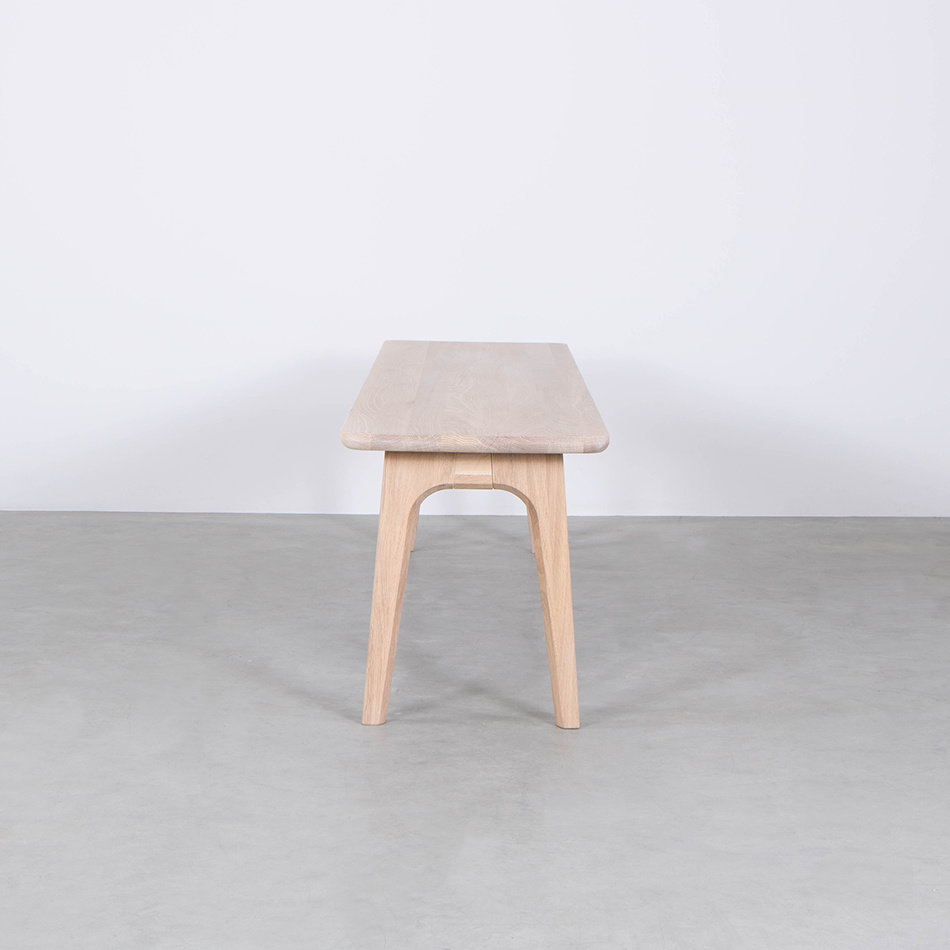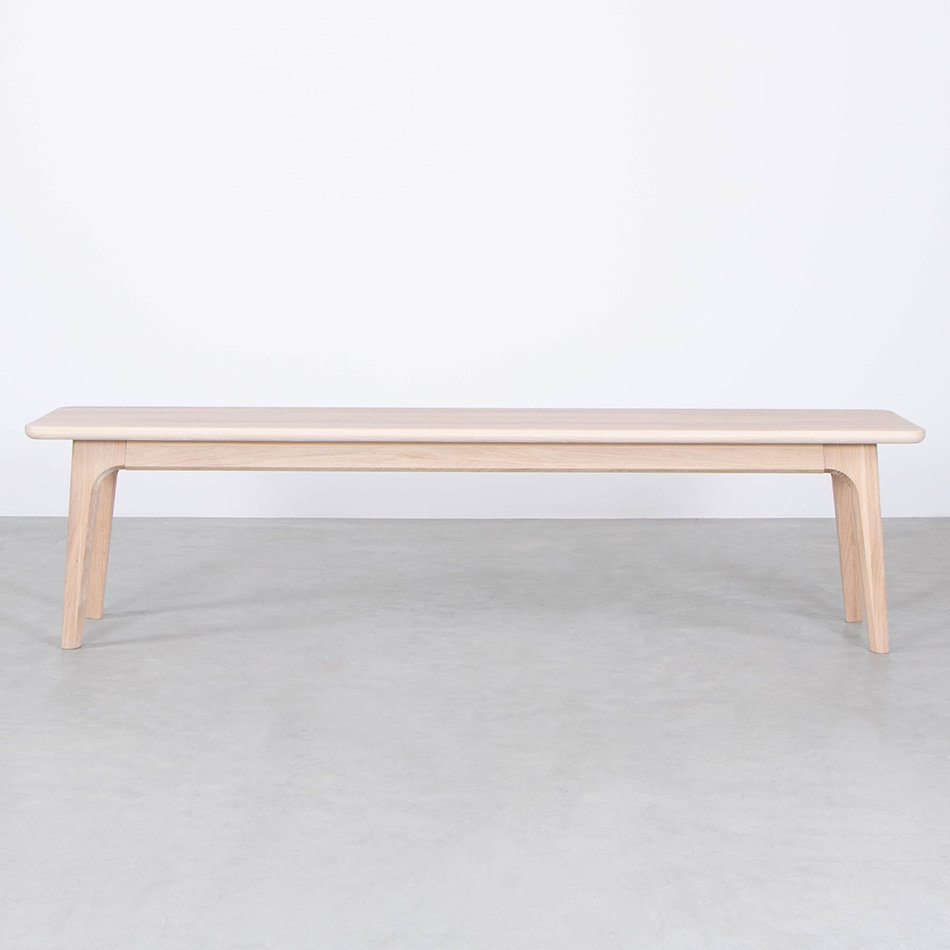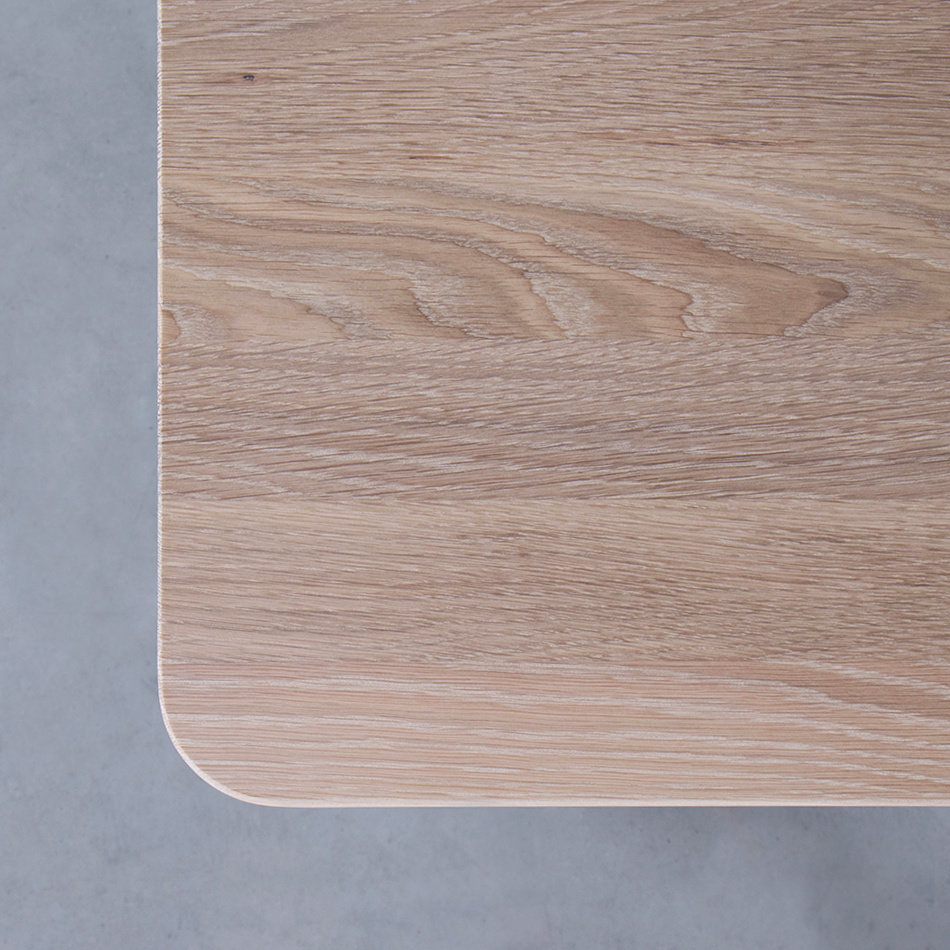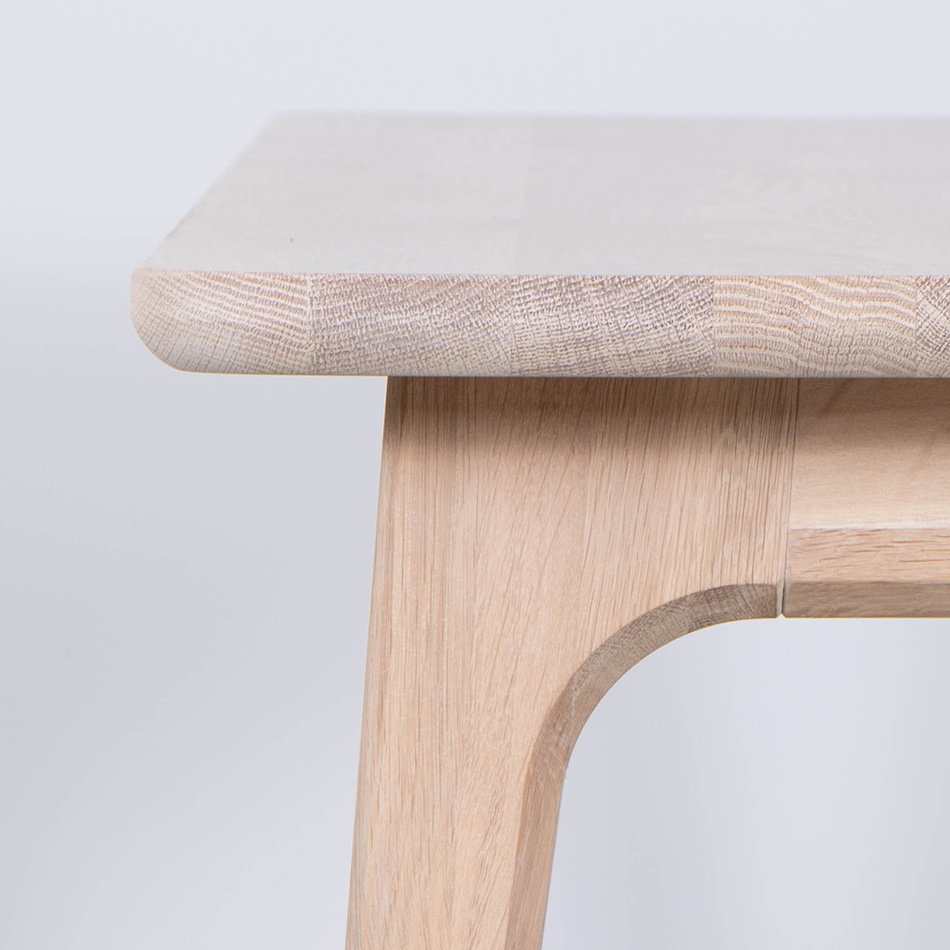 Technical documents
• Fjerre Dining Table Bench Dimensions (PDF)
• Fjerre Manual (PDF)
Solid wood design bench Fjerre
The latest dining table bench from the Sav&Økse collection. Design in detail, that is what characterizes the Fjerre. The seat has a round corner finish and the sides have a smooth round finish. Much attention has been paid to the shape of the legs. It is not immediately noticeable, but whoever pays attention will notice that this consists of a pentagon. The transition to the bottom edge is also beautiful and forms one whole.
Scandinavian design bench
The Fjerre bench not only fits perfectly with the Fjerre table , but can also be combined well. Due to its smooth round finish and five angular legs, it fits well in the Scandinavian interior style. It is a bench that moves with the times and can also be combined well with other styles.
Wood species
The bench is available in the types of wood:

Finish
• Whitewash (only possible with oak)
• Oiled
• Matt lacquered
More information about the different finishes of our wooden benches.
To maintain your oiled wooden bench, we recommend that you refresh your bench once or twice a year. The maintenance kit can be purchased online.
Construction
The bench is easy to assemble. The manual is included.
Fjerre Dining table bench Oak Whitewash

Sav & Okse

€615,00
DETAILS
DELIVERY TIME
On backorder: 6-8 weeks