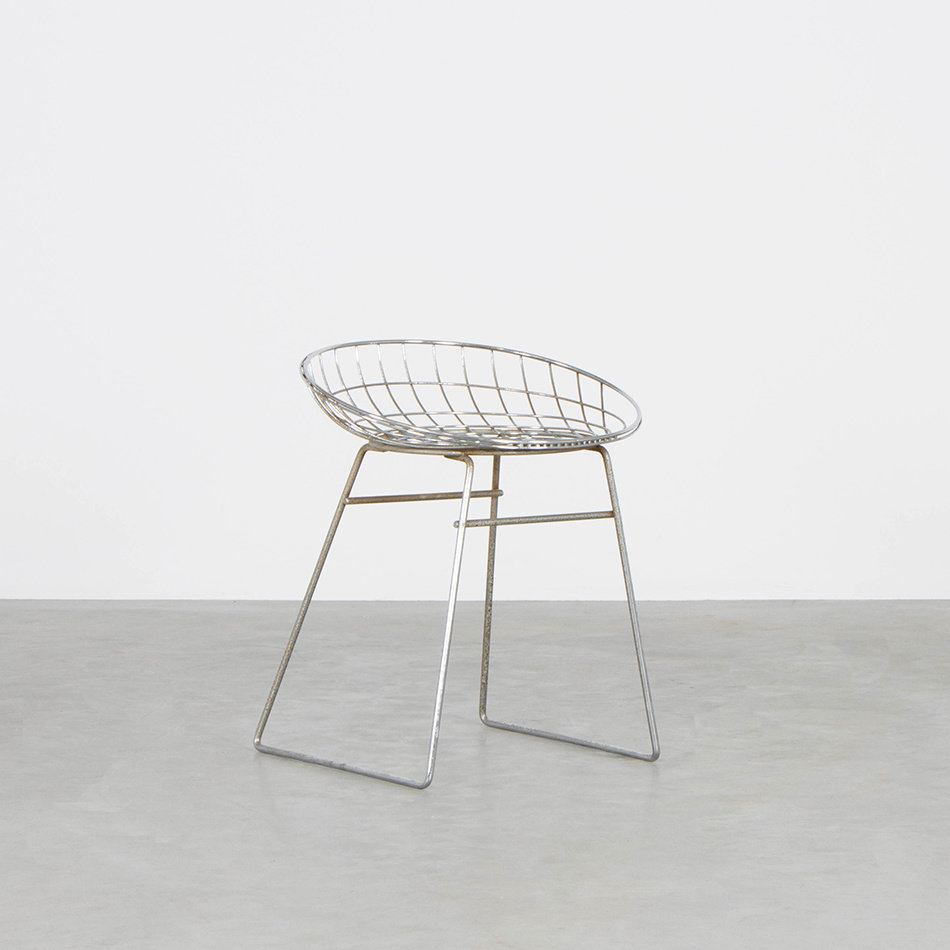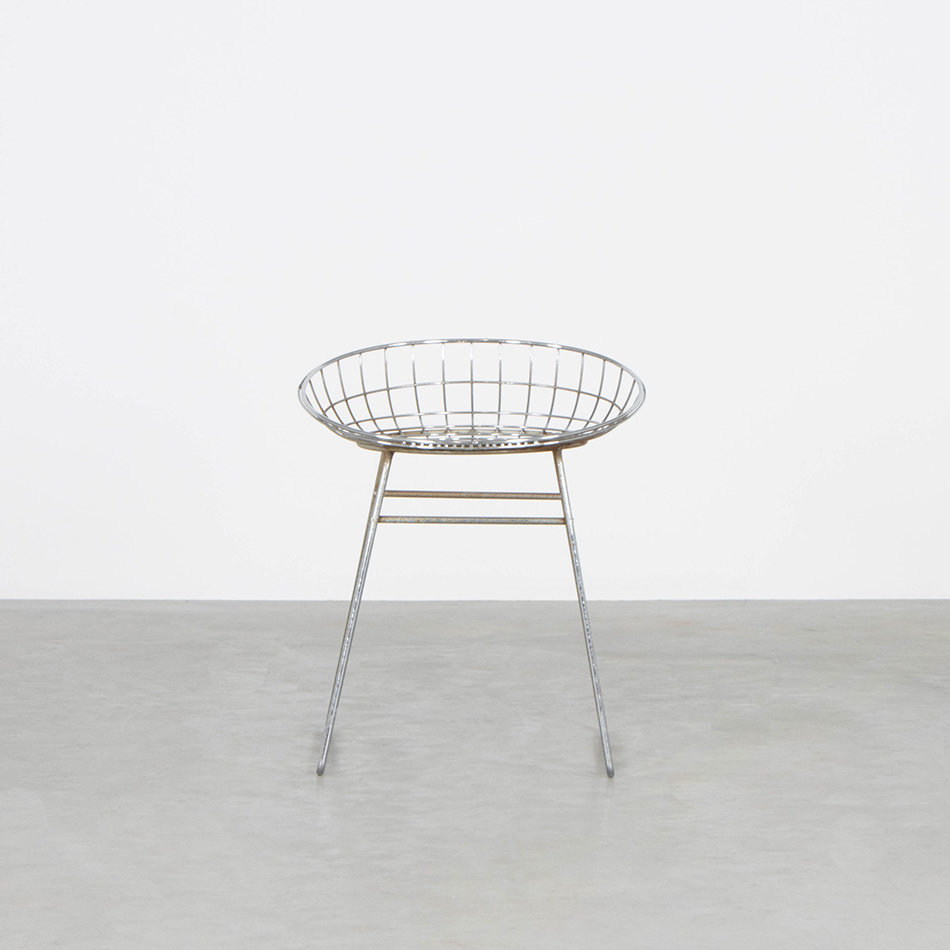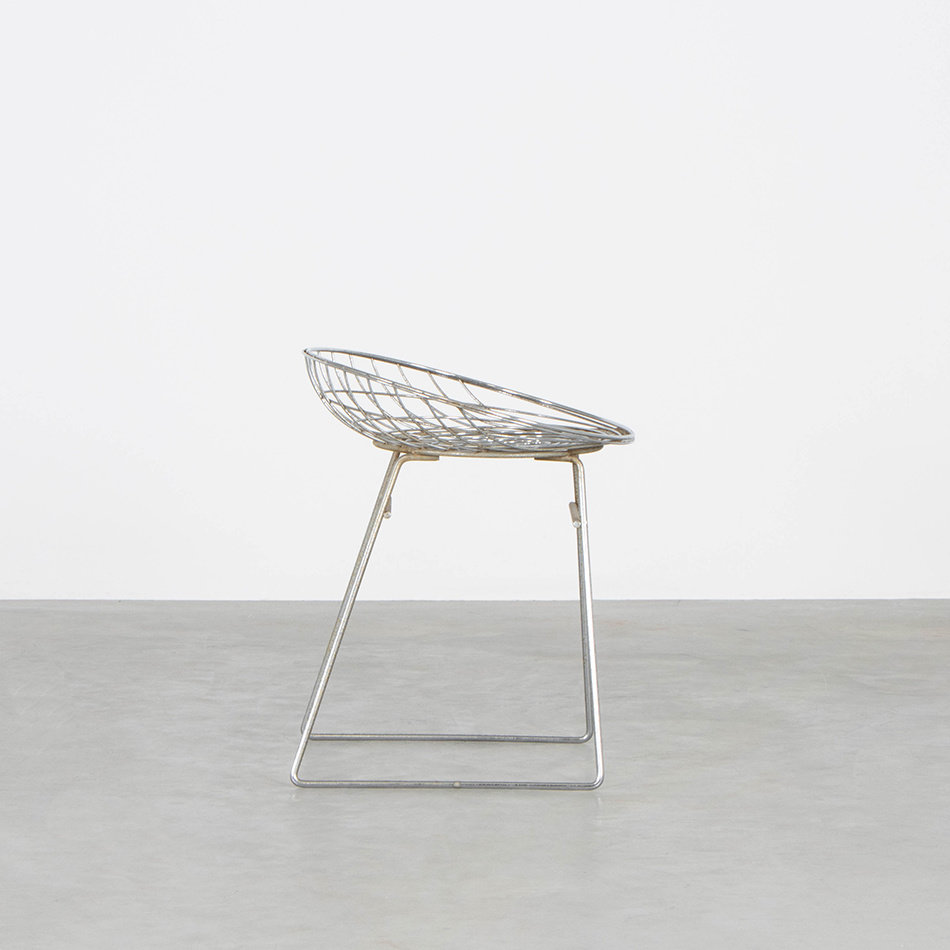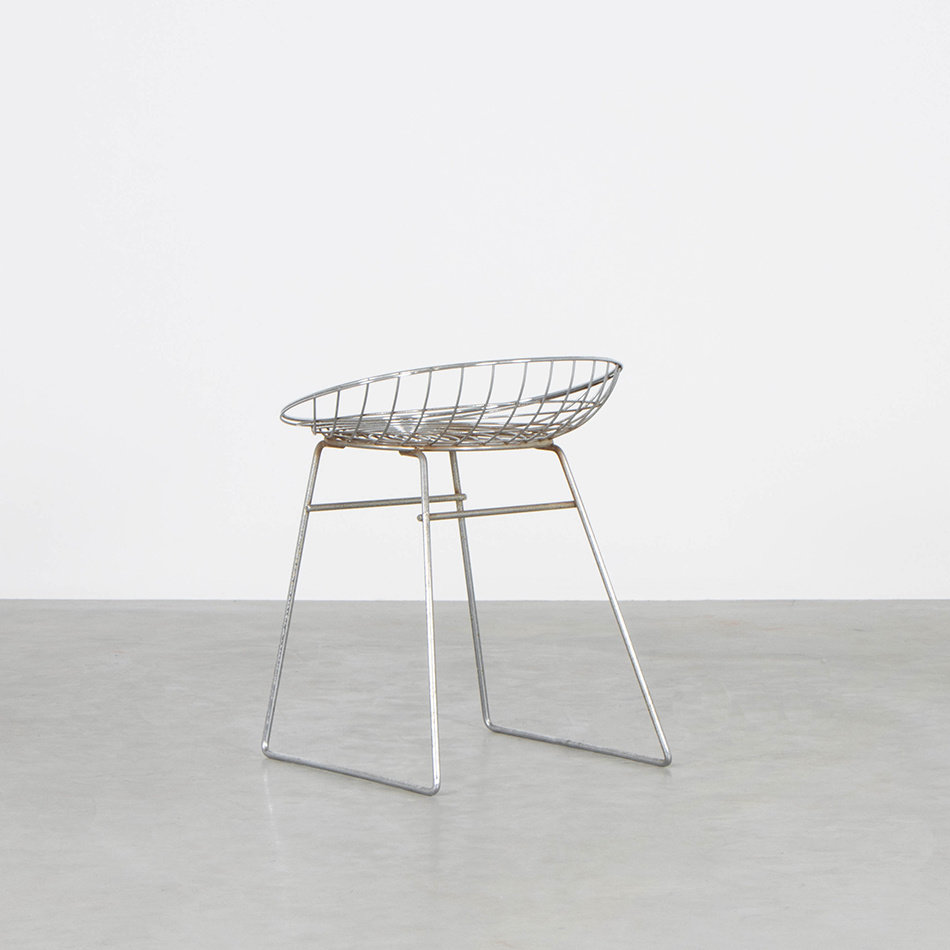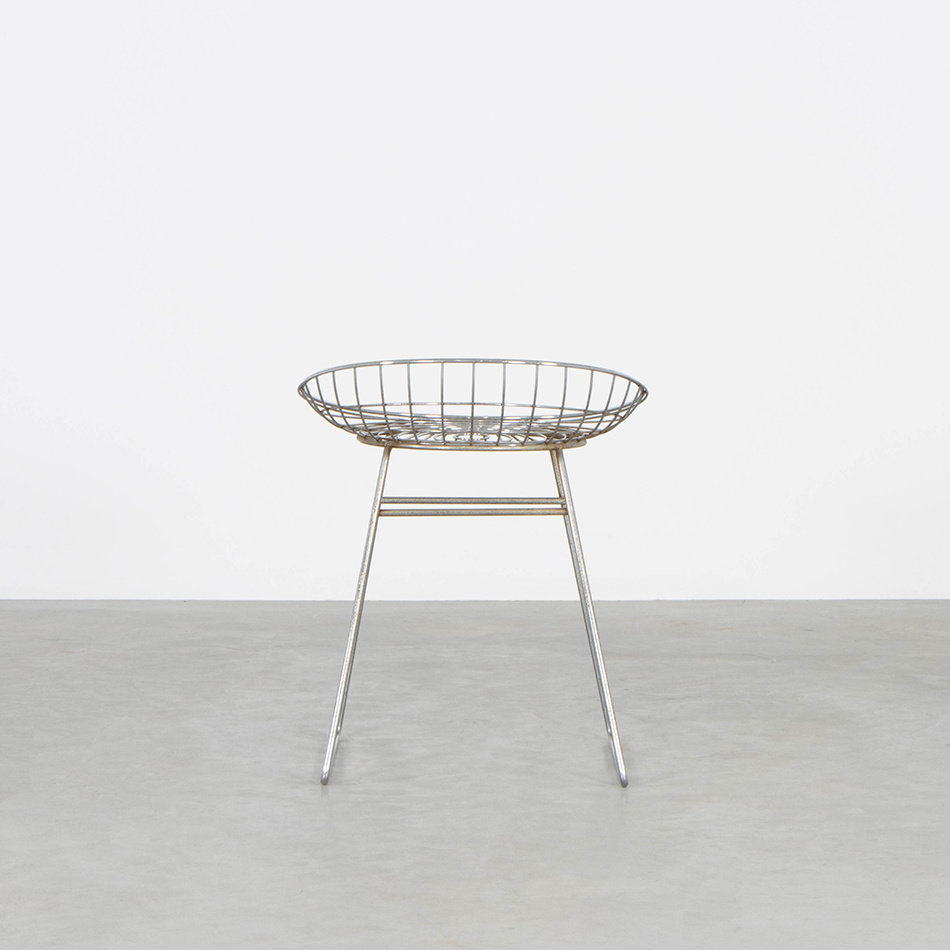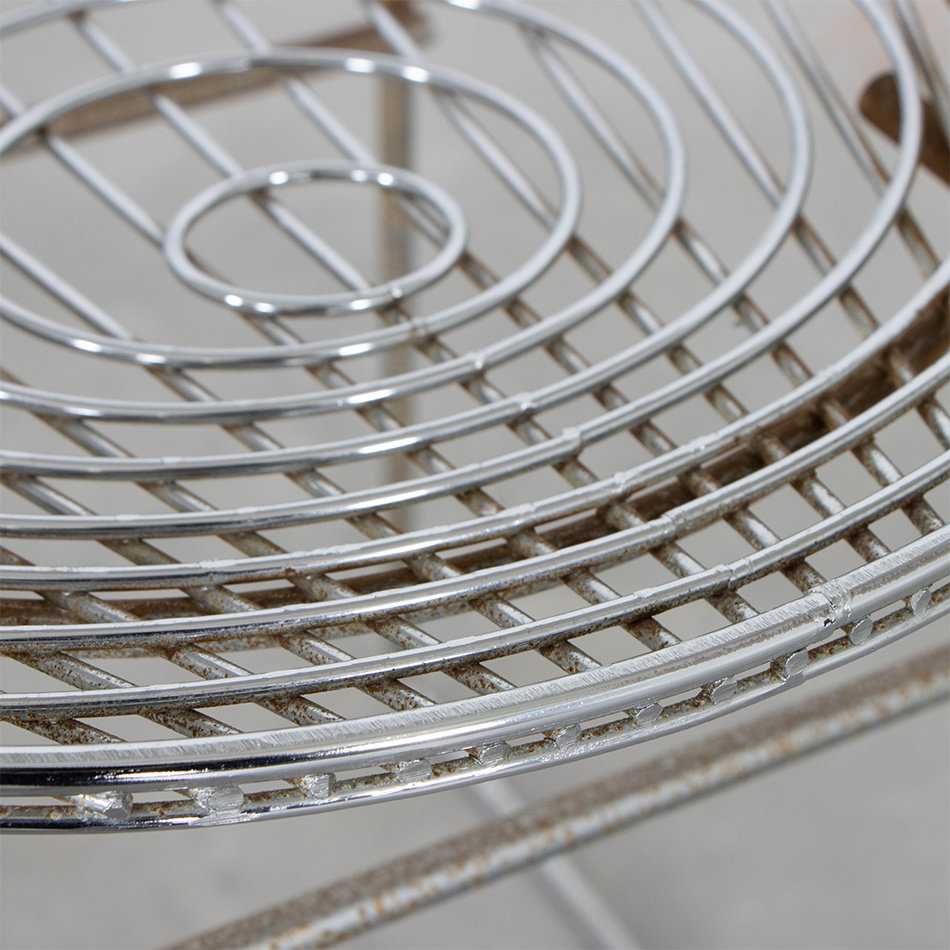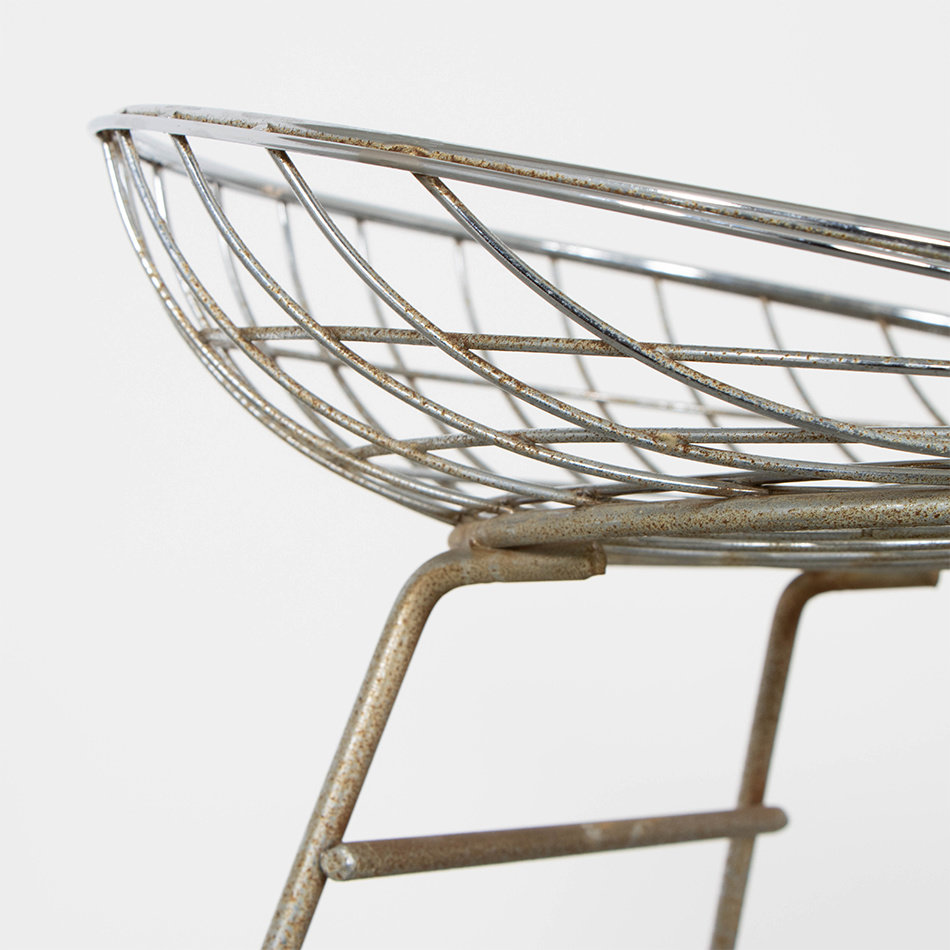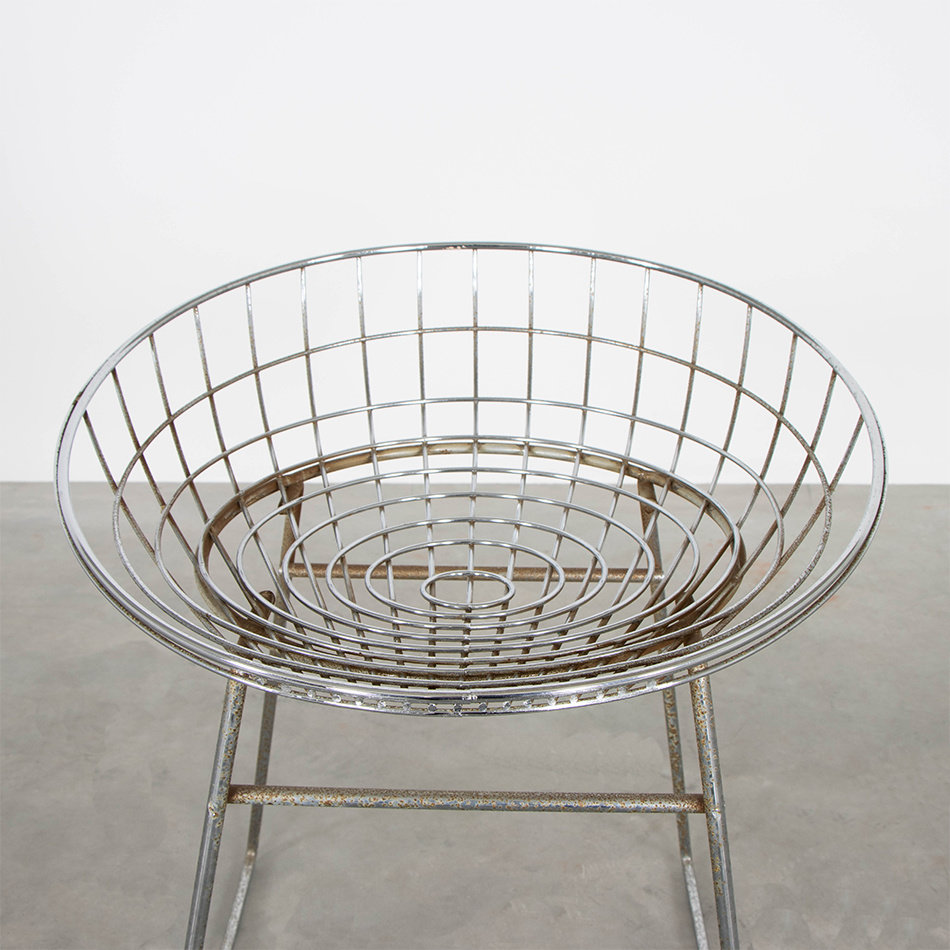 Product information
Product name: Cees Braakman stool wire steel Pastoe
Designer: Cees Braakman
Model: KM05
Brand/Manufacturer: Pastoe
Base material: Steel
Style: Mid-century modern
Condition: Good (flash rust, easy to polish off), 1960s

Cees Braakman (1917-1995) was an important Dutch furniture designer who led the design team of (USM) Pastoe from 1945-1978. With this team he developed the first modern furniture line for the company after the war. In 1958 he designed one of the first chairs for Pastoe that was made entirely of wire rod, inspired by the model Wire Chair (1951) by Charles and Ray Eames.

For vintage products, we recommend that you view the product in our showroom before purchase . If you want to view this product, please contact us for an appointment.

If you want to have the vintage product delivered, please contact us for the transport rates.