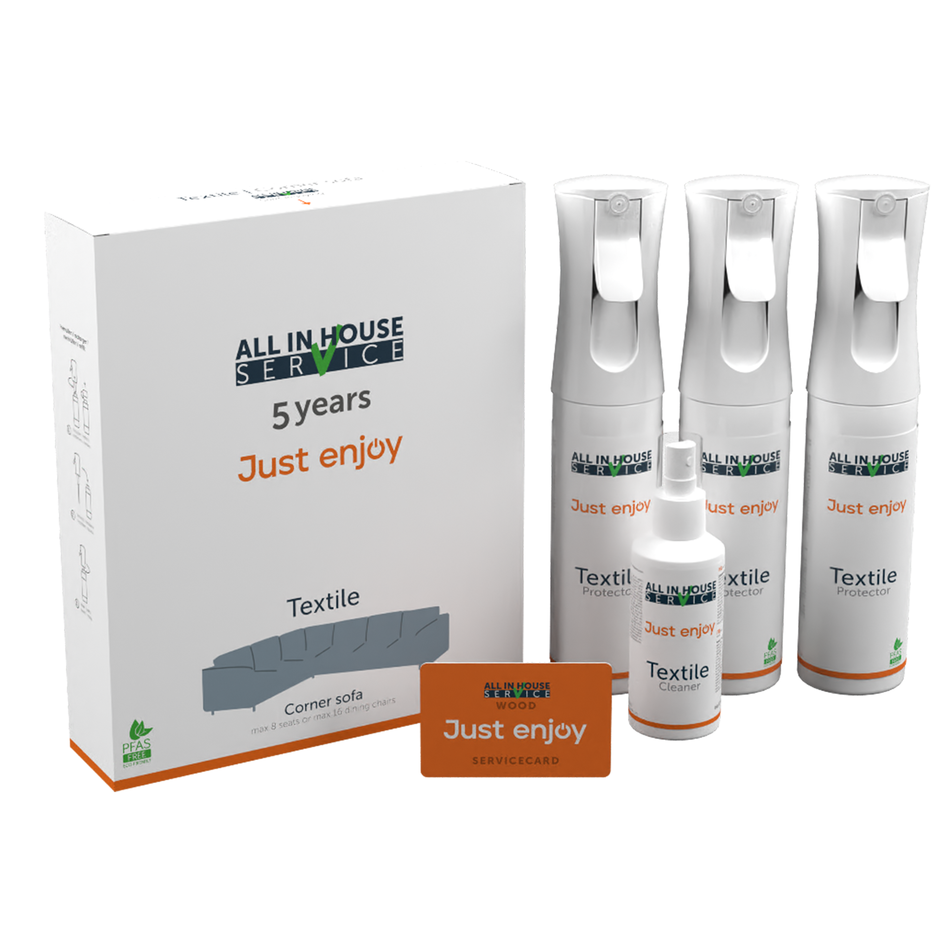 Enjoy your new corner sofa carefree for 5 years with the best stain and construction service from Oranje Furniture Care.

From the best cleaning and care products, the knowledge of and love for materials and construction to the top team of service specialists: Oranje Furniture Care has everything you need to enjoy your new seating furniture carefree!
- You buy a new piece of furniture in combination with All in House Service.
- Upon delivery of the new seating furniture you will receive a complete All in House Service care set. With this you can easily and quickly protect your new seating furniture.
-Just enjoy!

More information: https://www.allinhouse.nl/ .

Please note: the All in House Service is only provided with the purchase of a new piece of furniture.