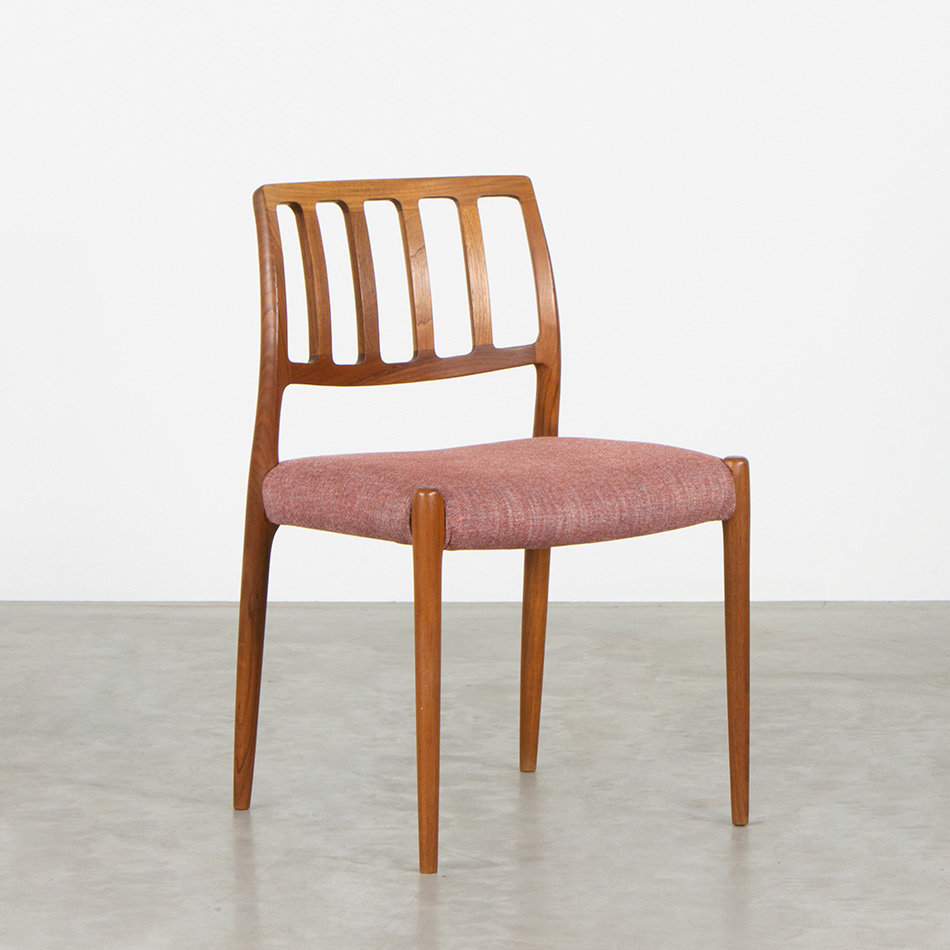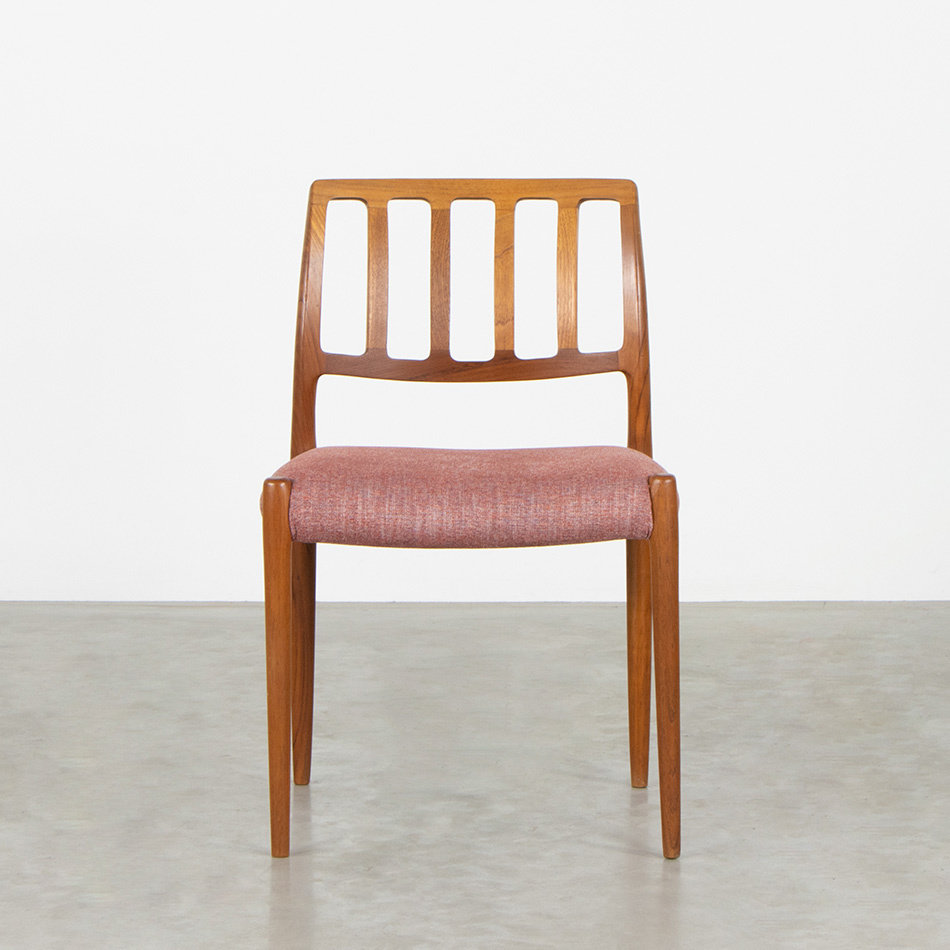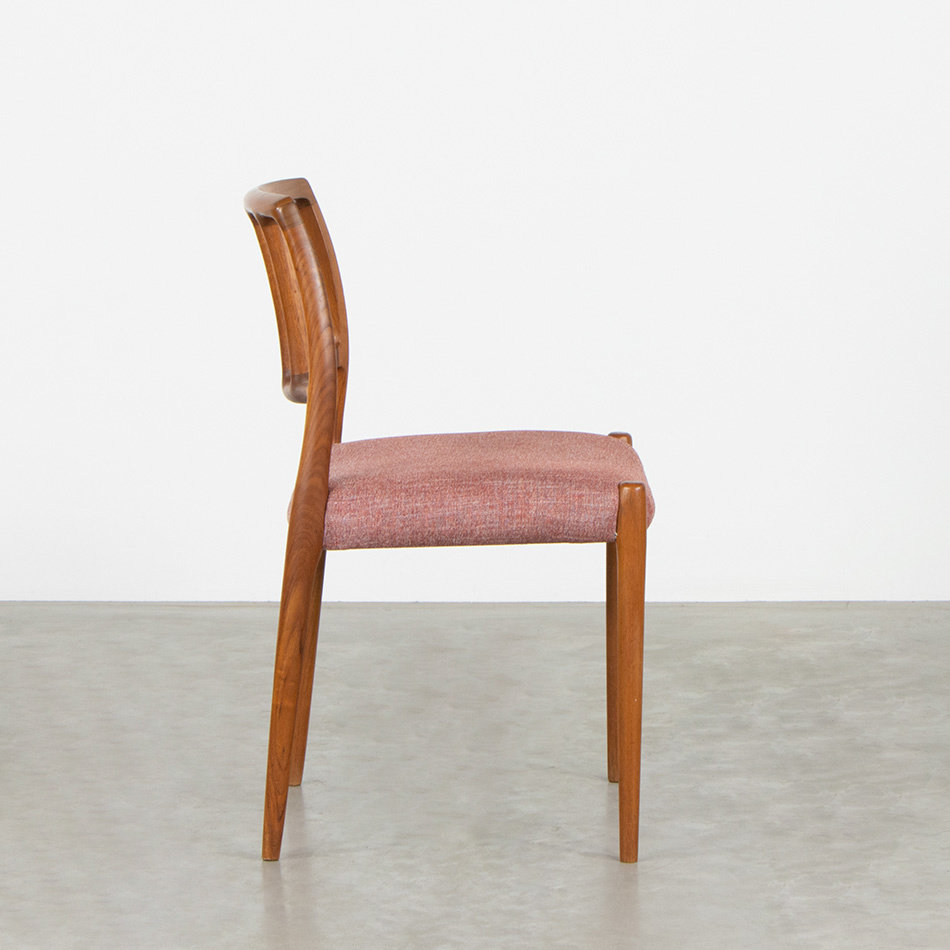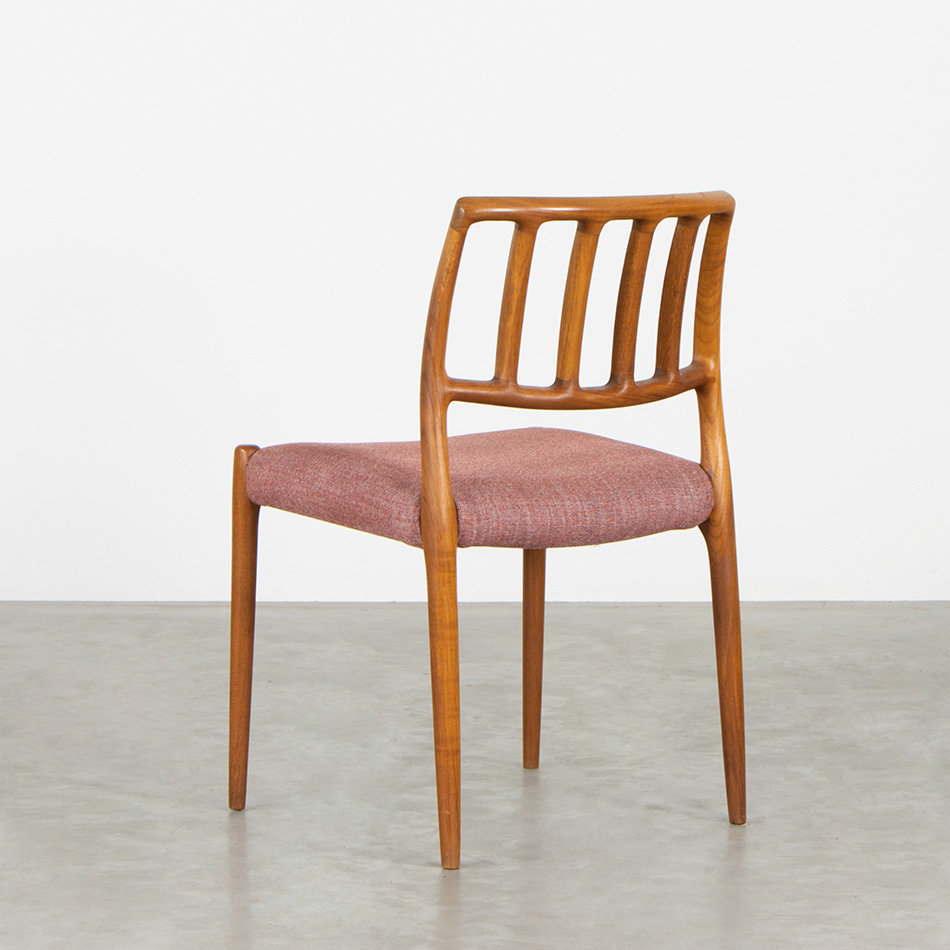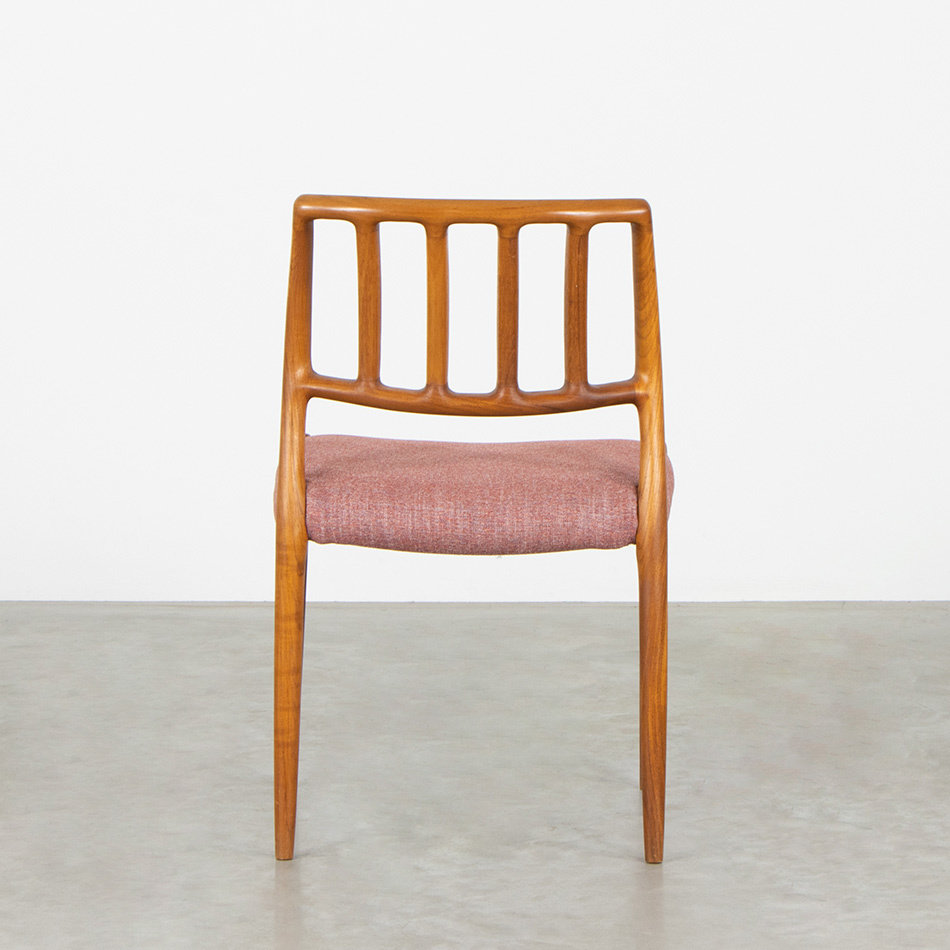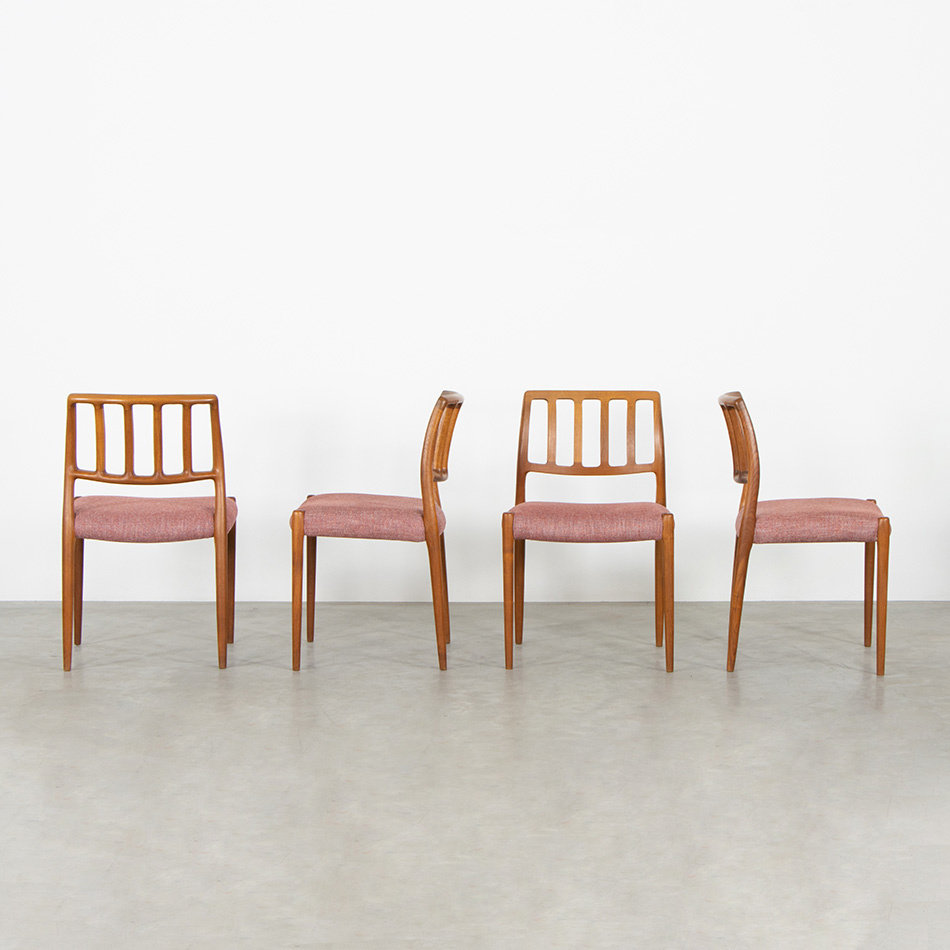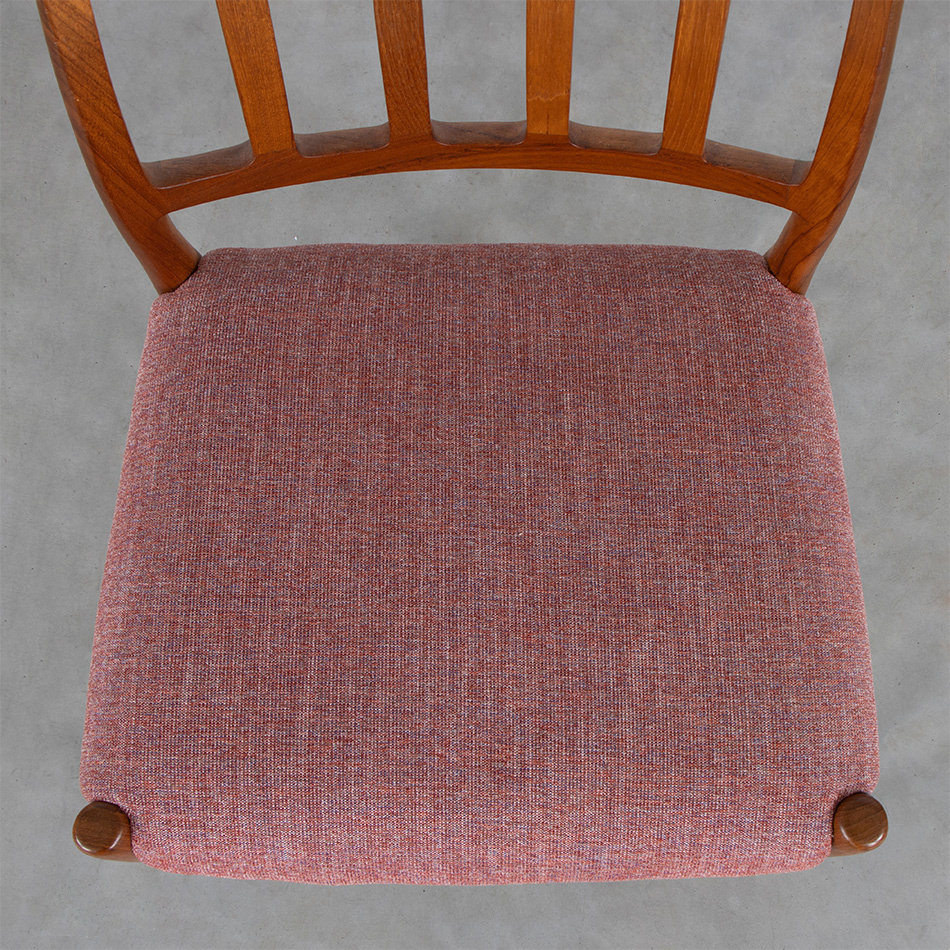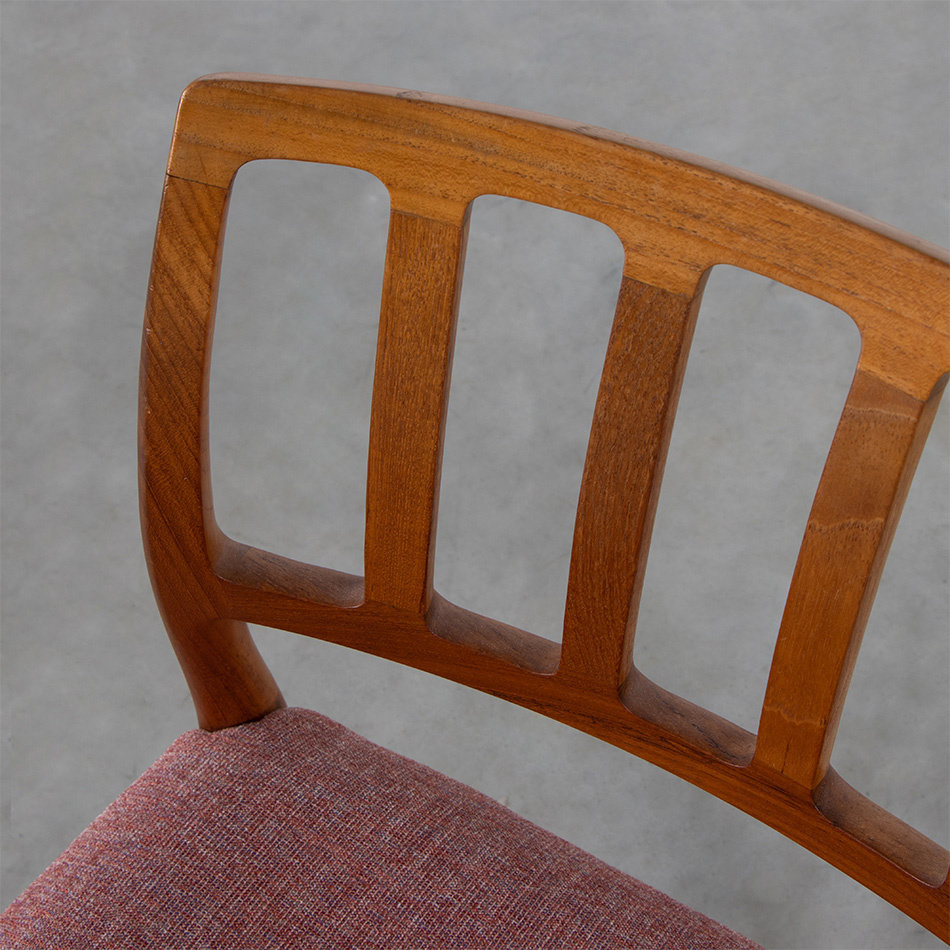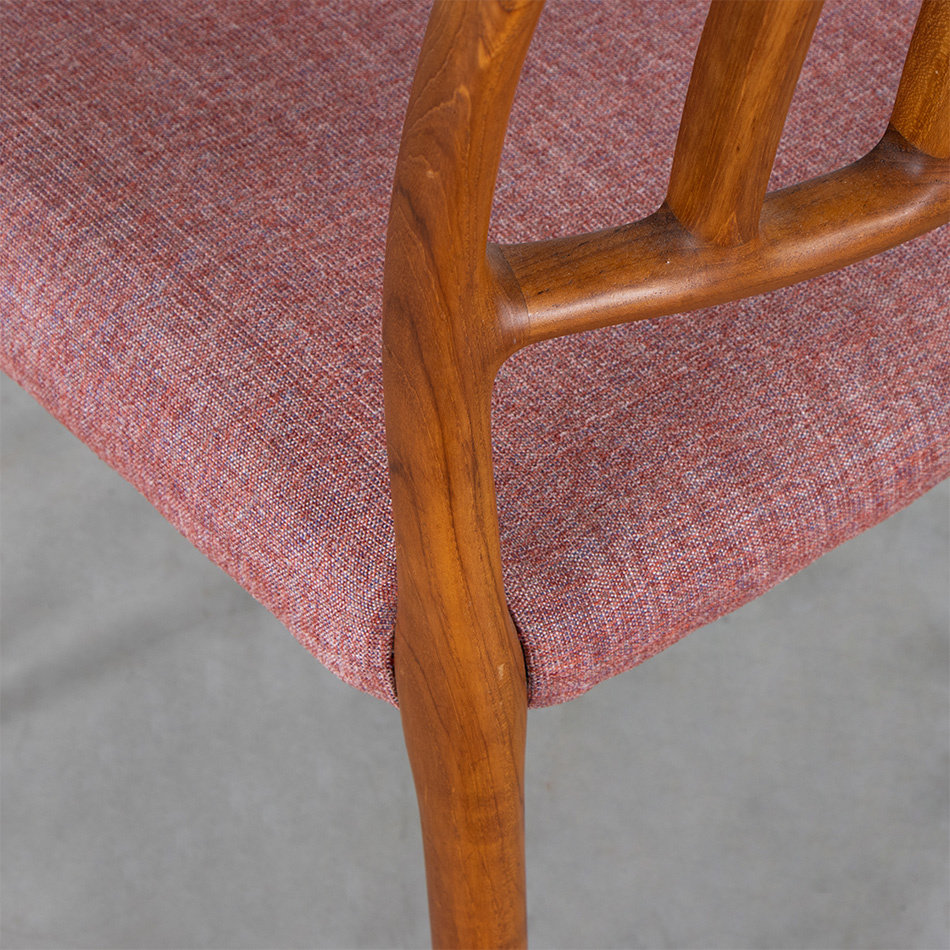 Product information
Product name: set of 4 Niels Moller chairs model 83 teak
Designer: Niels Moller
Type: Model 83
Brand/Manufacturer: Moller
Base material: Teak
Upholstery: Fabric replaced once
Style: Scandinavian
Condition: Good (circa 1970)
Comments: Margin product

For vintage products, we recommend that you come and view the product before purchase. This product is in our showroom in Utrecht. Please contact us to make an appointment.

If you want to have the vintage product delivered, please contact us for the transport rates.