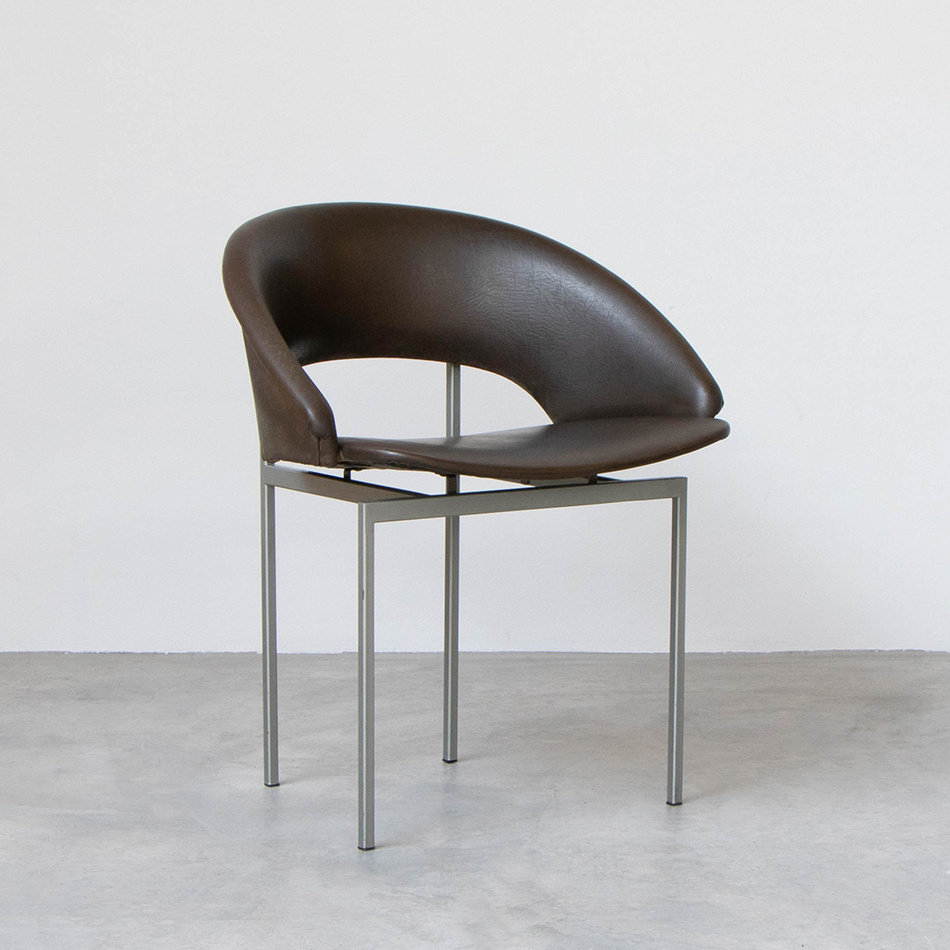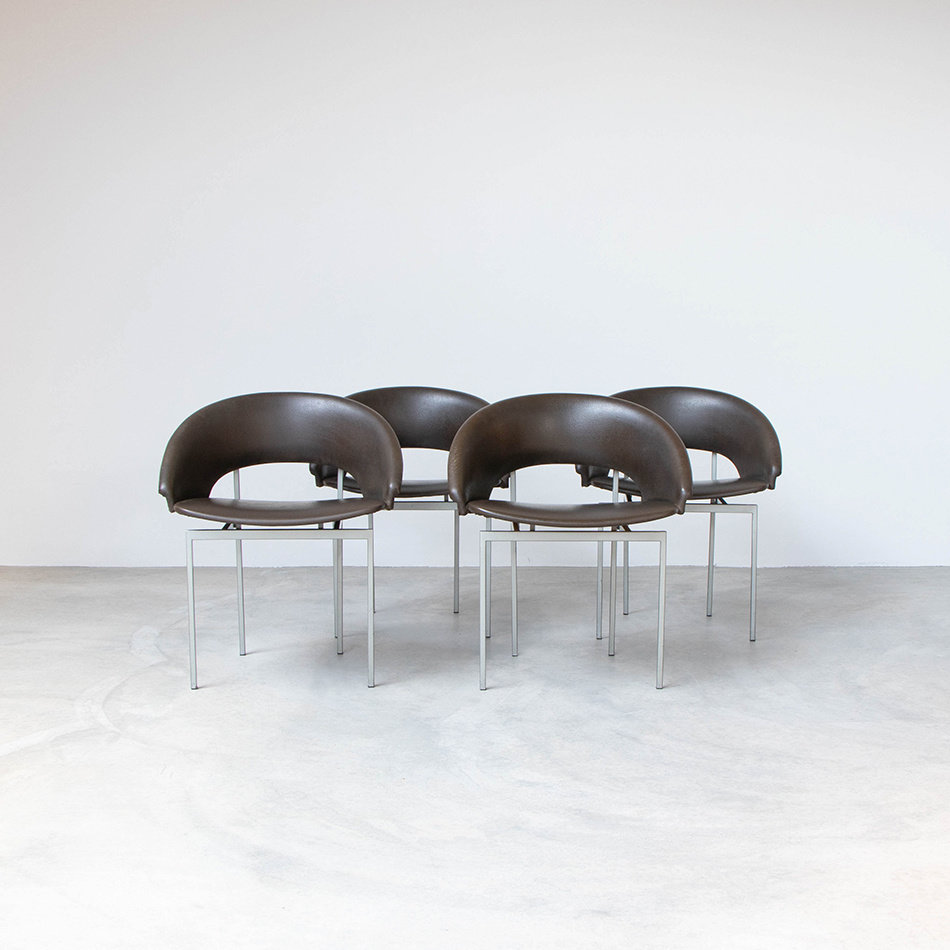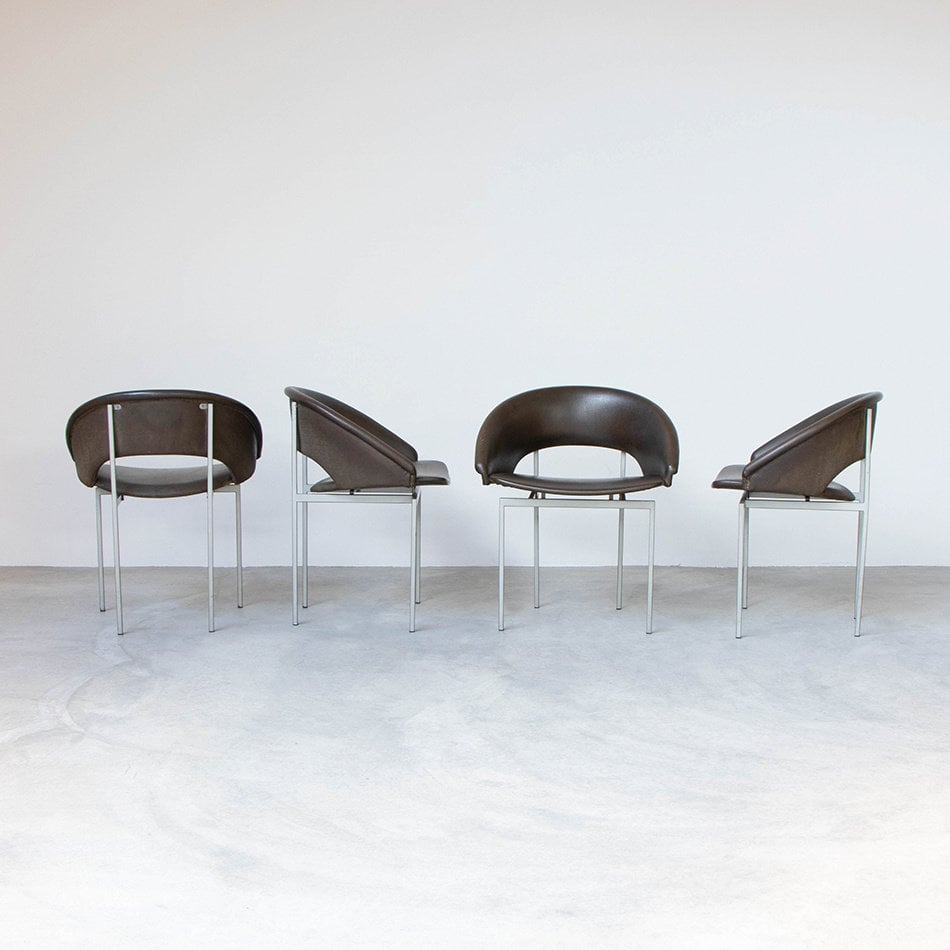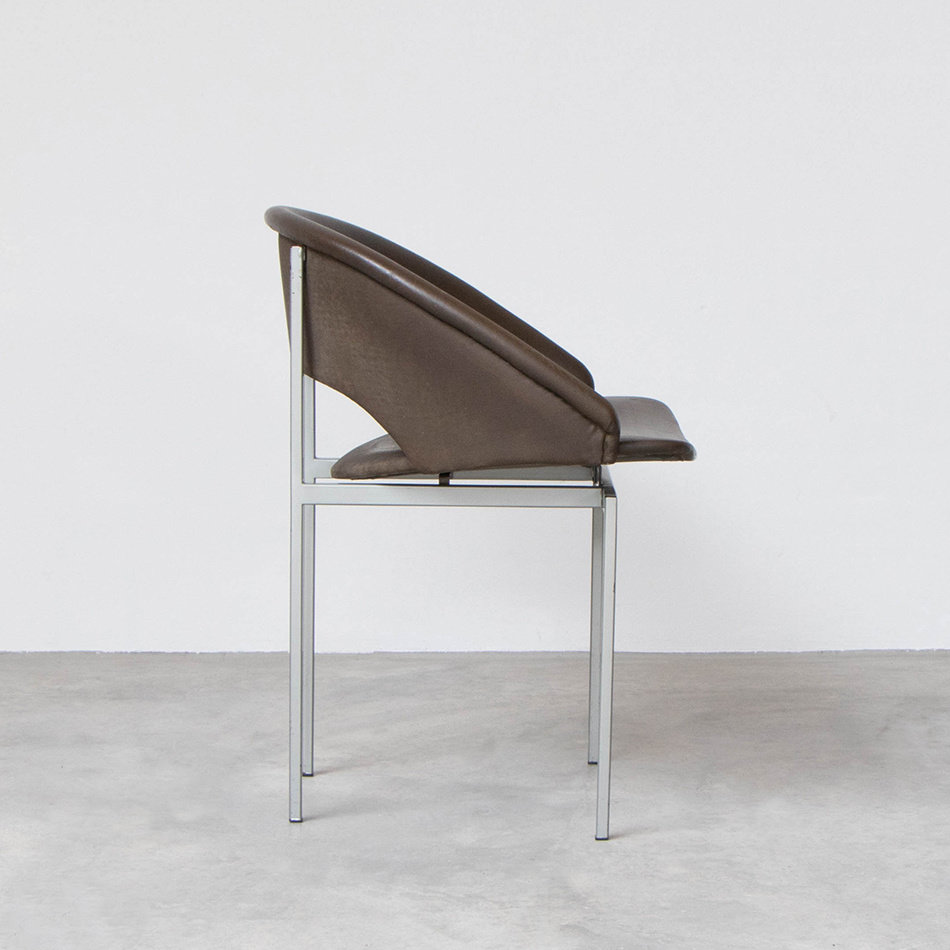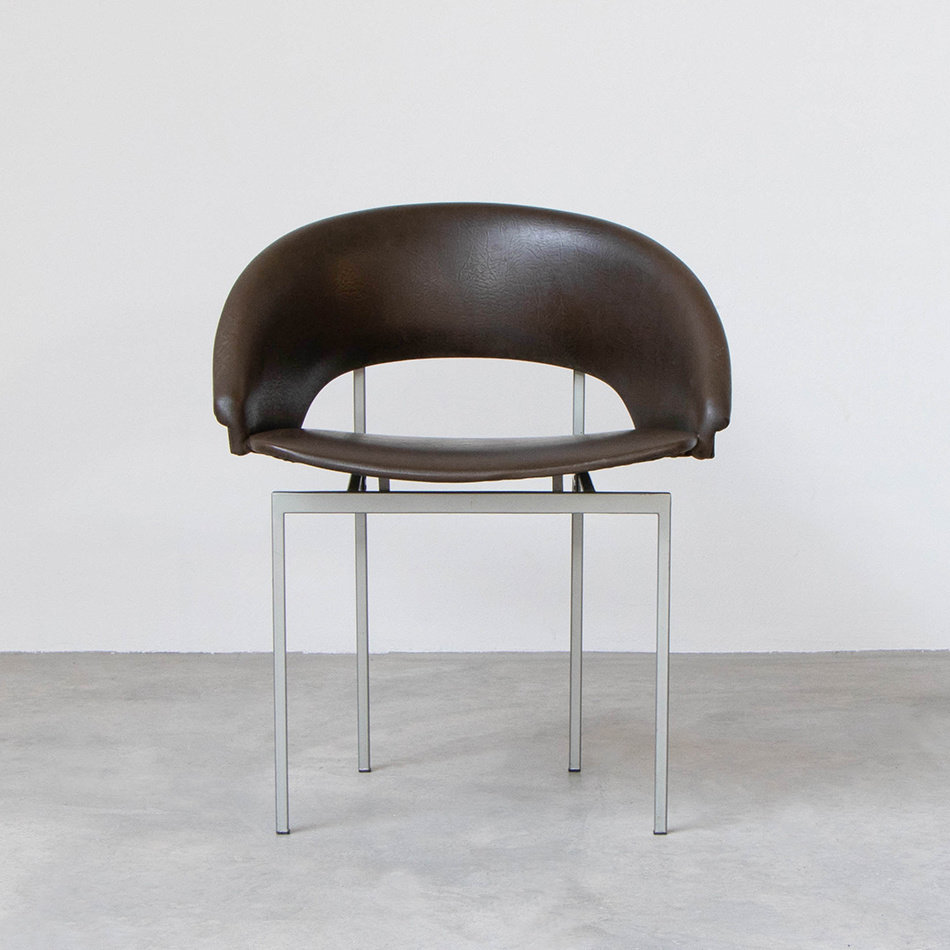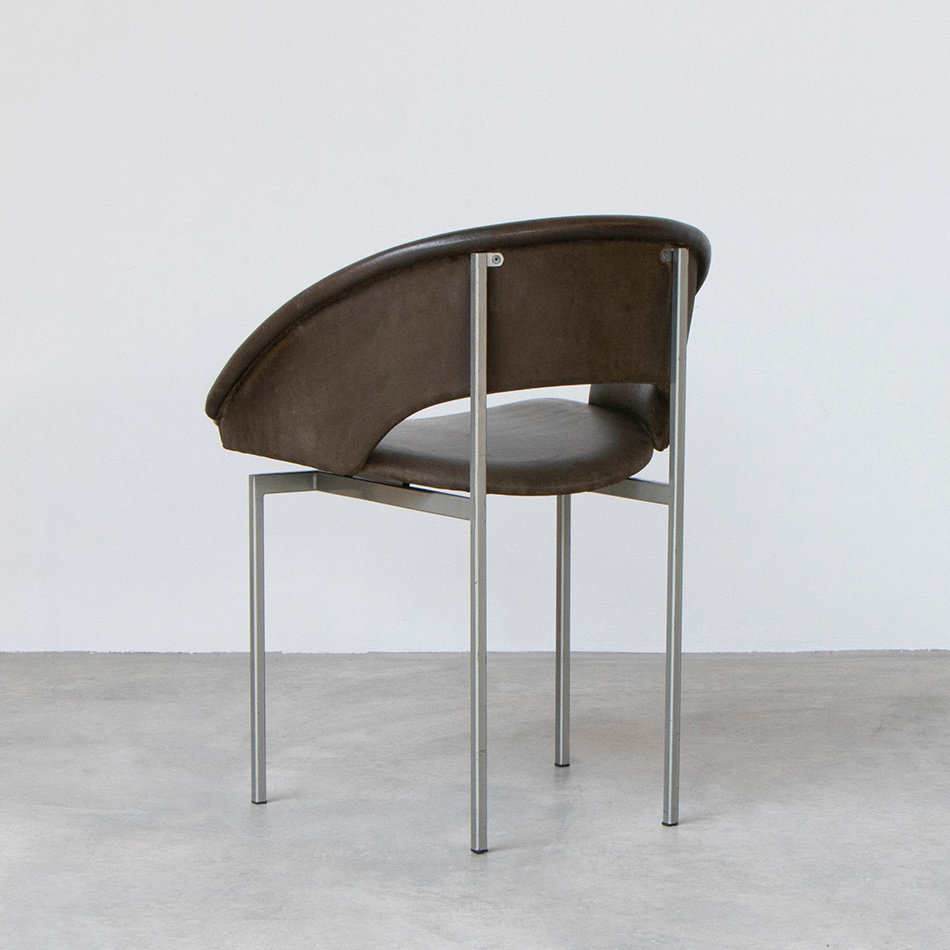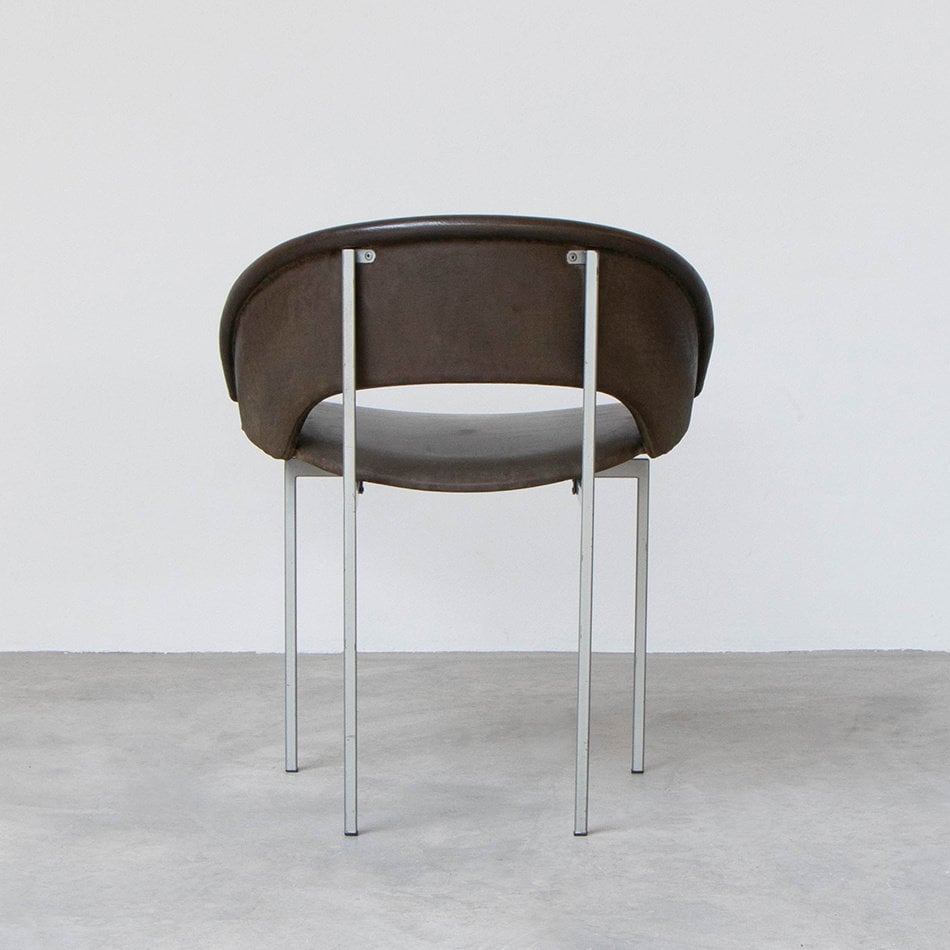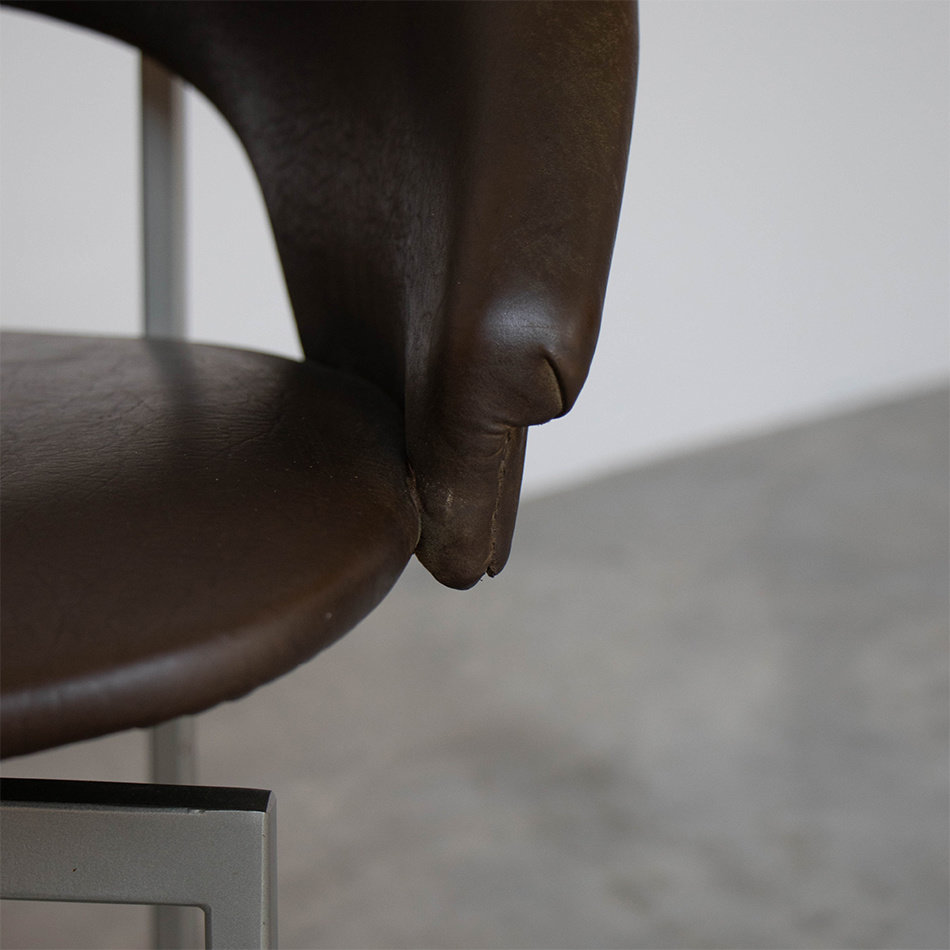 Product information
Product name: Rudolf Wolf chairs (set of 4) Meander series brown skai
Designer: Rudolf Wolf
Type: Meander series
Brand / Manufacturer: Gaasbeek and van Tiel
Base material: steel
Upholstery: brown skai, fair condition
Style: mid-century modern
Condition: fair, with signs of wear

Rudolf Wolf was an architect and industrial designer. After school, Wolf worked as a product designer. Rudolf was the first Dutch person to be awarded by the American Institute of Interior Designers in New York. Wolf won the prize for the best international design.

For vintage products, we recommend that you view the product before purchase in our showroom in Utrecht.

If you want to have the vintage product delivered, please contact us for the transport rates.