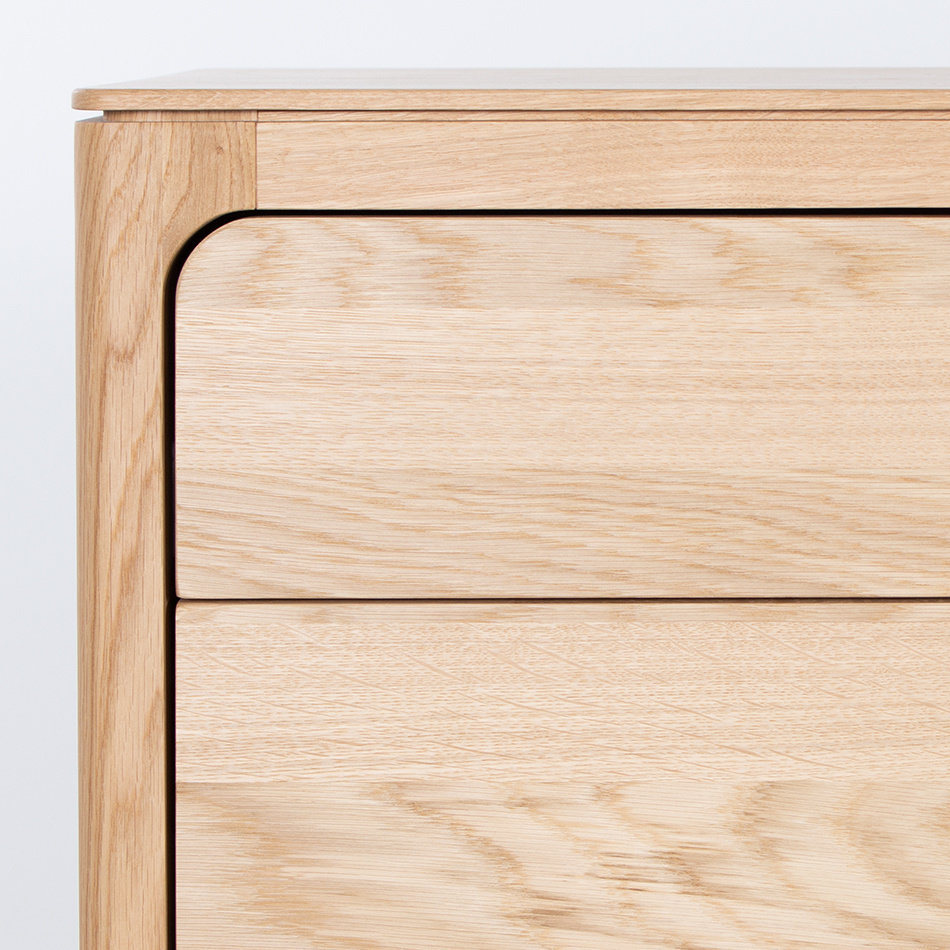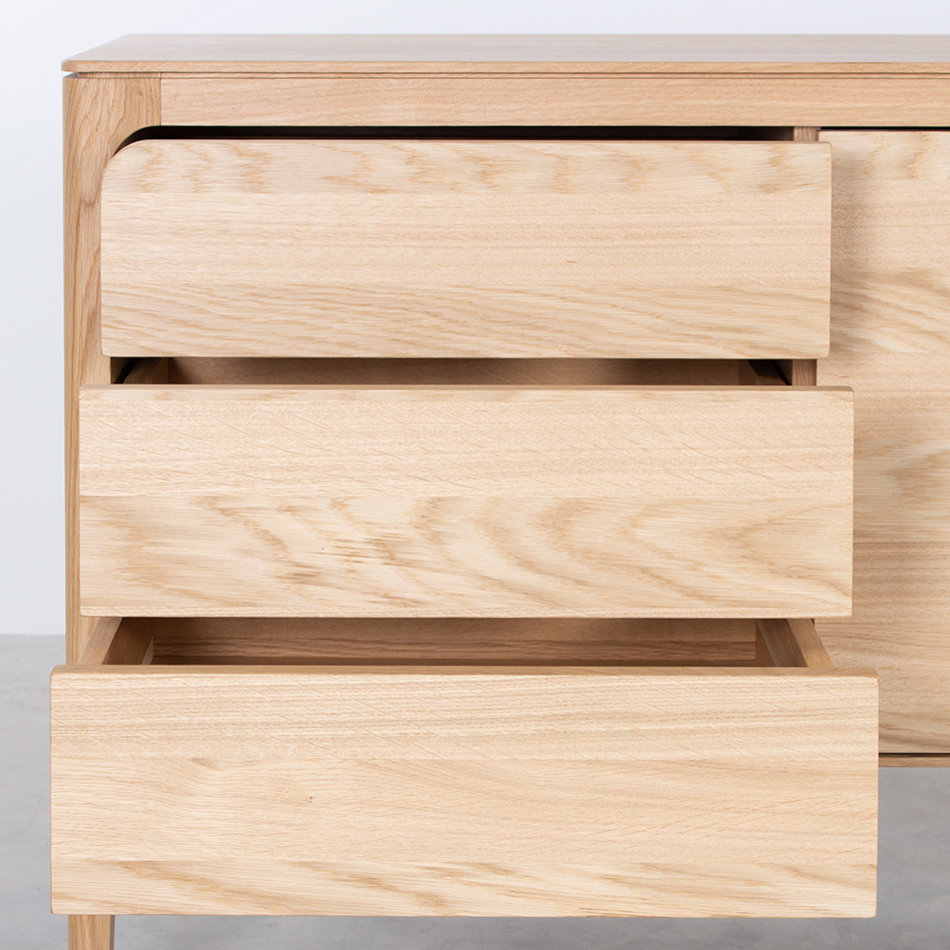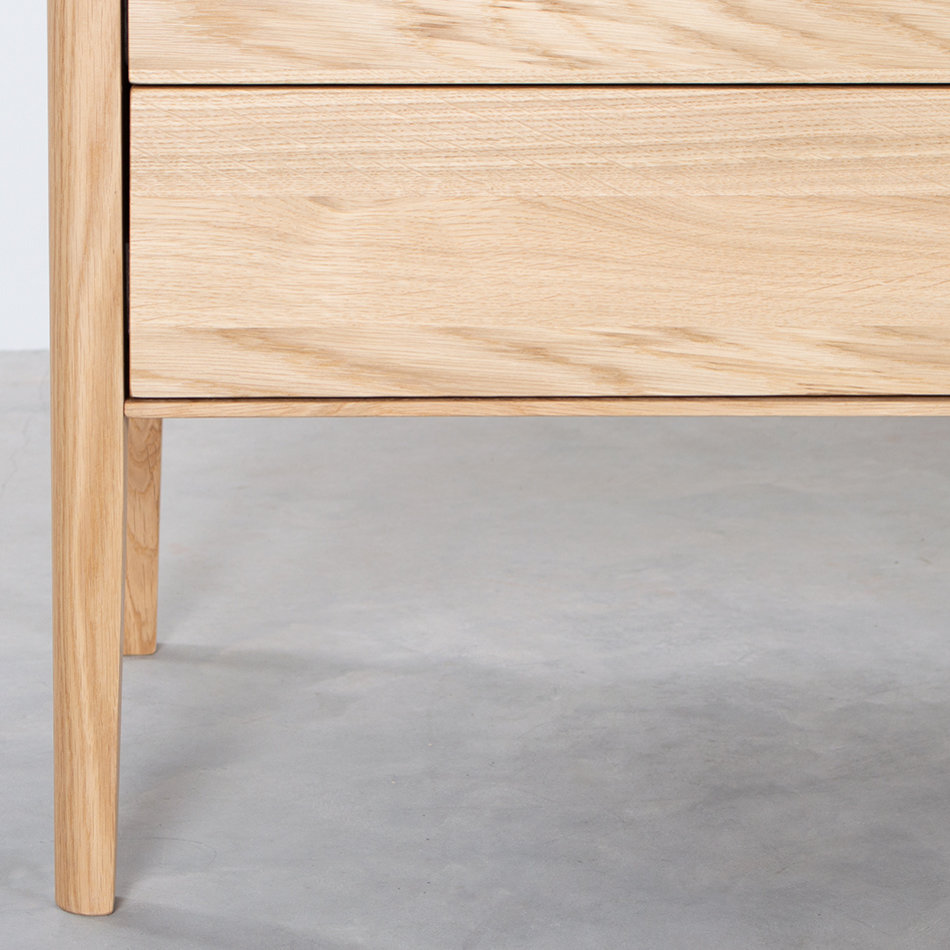 Technical documents:
Rikke sideboard Dimensions (PDF)
Solid wooden Rikke sideboard
The Rikke sideboard is a solid wood sideboard, with a Scandinavian design. This gives the sideboard a beautiful and functional design. The Sideboard is available in different wood types, finishes, Fenix colors.
A sideboard with a beautiful and functional design
The Rikke sideboard is a sideboard where design and functionality go well together. This solid wood sideboard has round shapes and a light appearance. The legs of the Rikke continue in one subtle smooth movement. With Het Rikke Sideboard you get a beautiful design sideboard.
Make it your sideboard
The Rikke table is available with 4 compartments and 3 compartments, and there is a choice of different finishes and types of wood.
Wood species
The sideboard is available in the wood types:
• Beech
• European oak
• Walnut
Finish
• Whitewash (only possible with oak)
• Oiled
• Matt lacquered
More information about the different finishes of our wooden furniture.
To maintain your oiled wooden table, we recommend that you refresh your table twice a year. The maintenance kit is for sale online.
Dimensions
The Rikke sideboard is available in two sizes.
3 compartment: 1493x450x720mm
4 compartment: 2000x450x720mm
For more information about the customization options and wishes, please contact us. Then we will discuss the options
Construction
The sideboard is easy to assemble. The manual is included.
DETAILS
LEVERTIJD
On order: 4-6 weeks
AFMETINGEN(LXBXH)
45 × 151 × 72