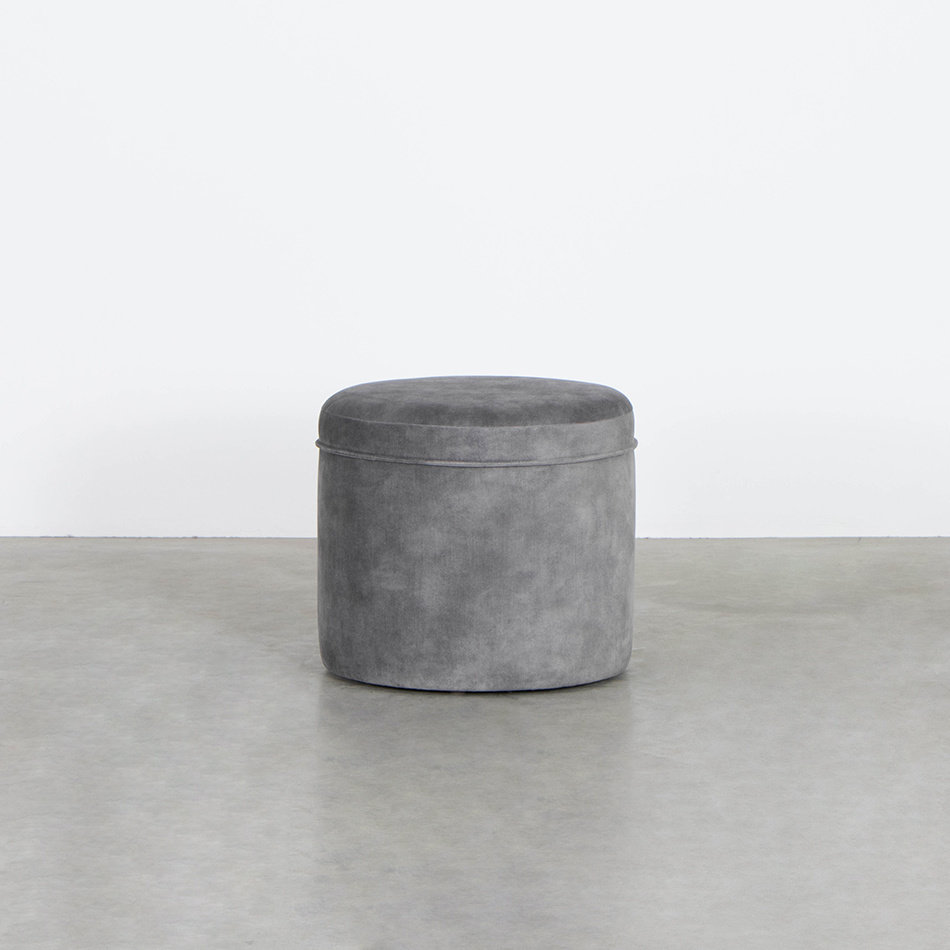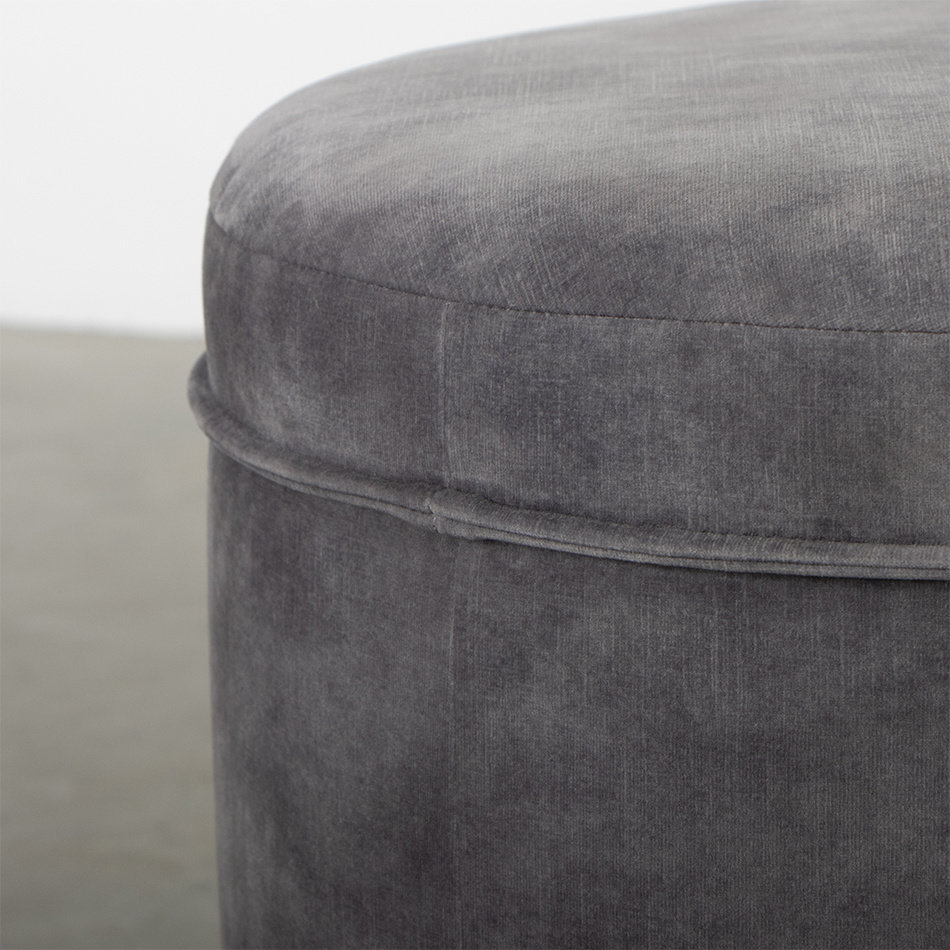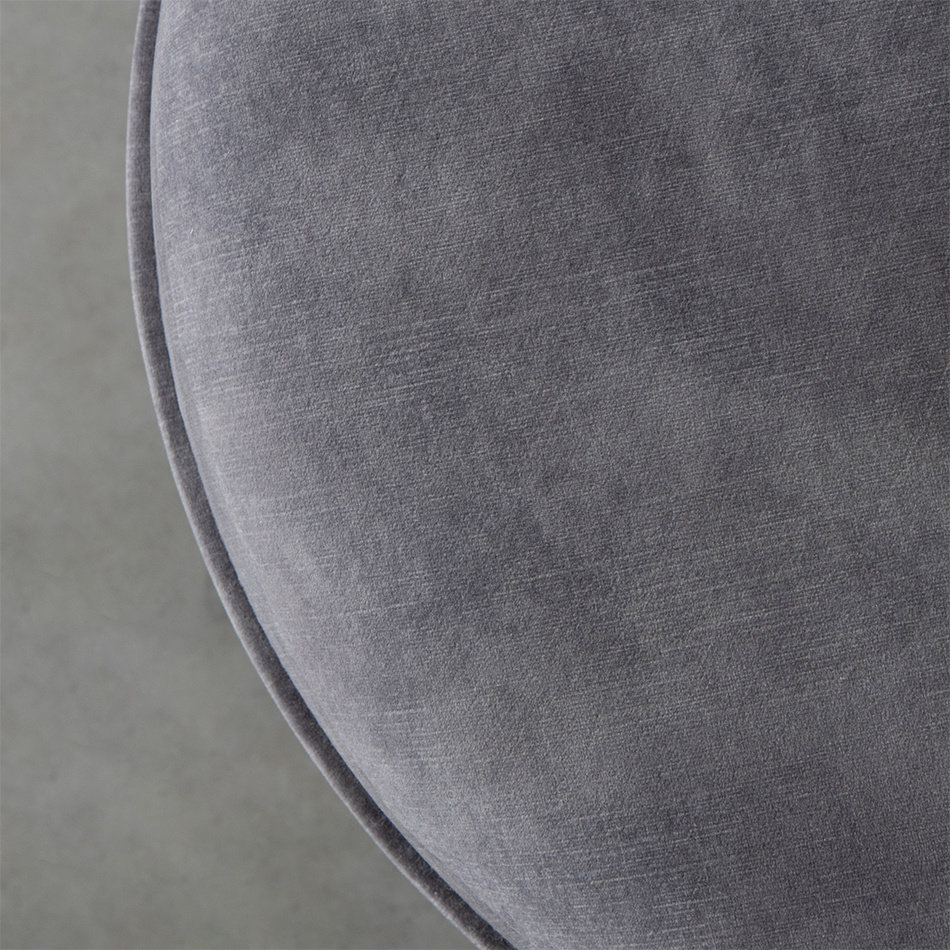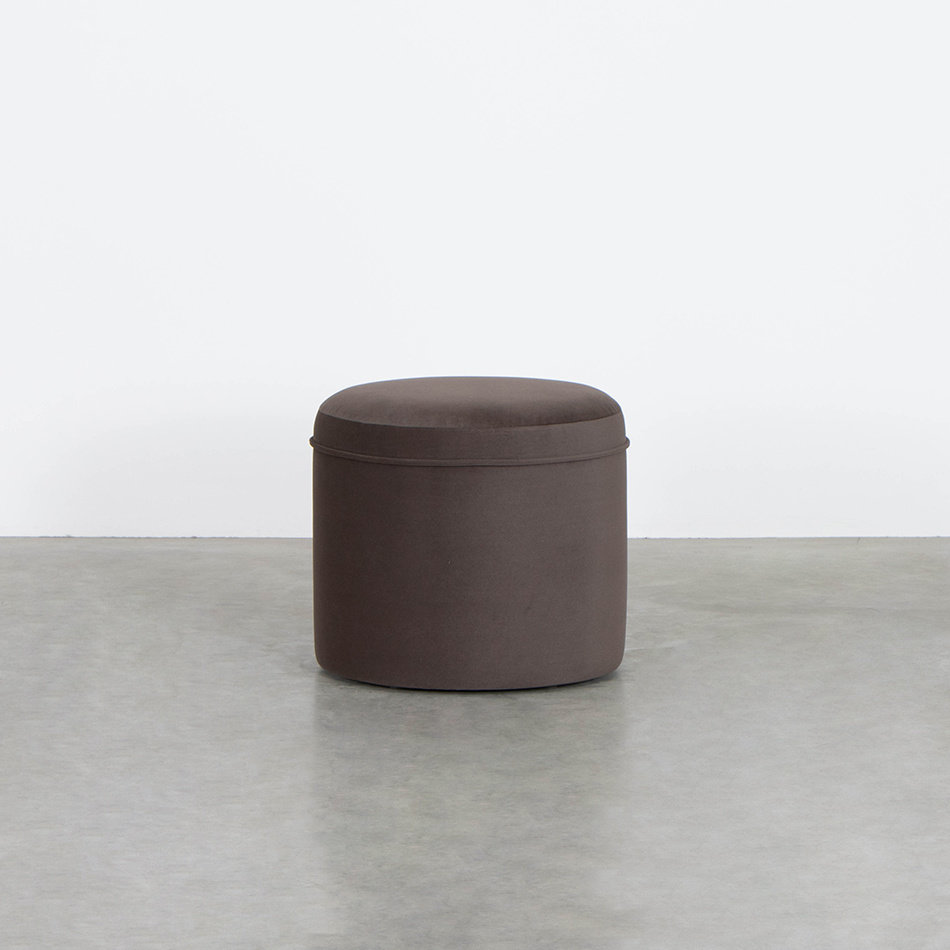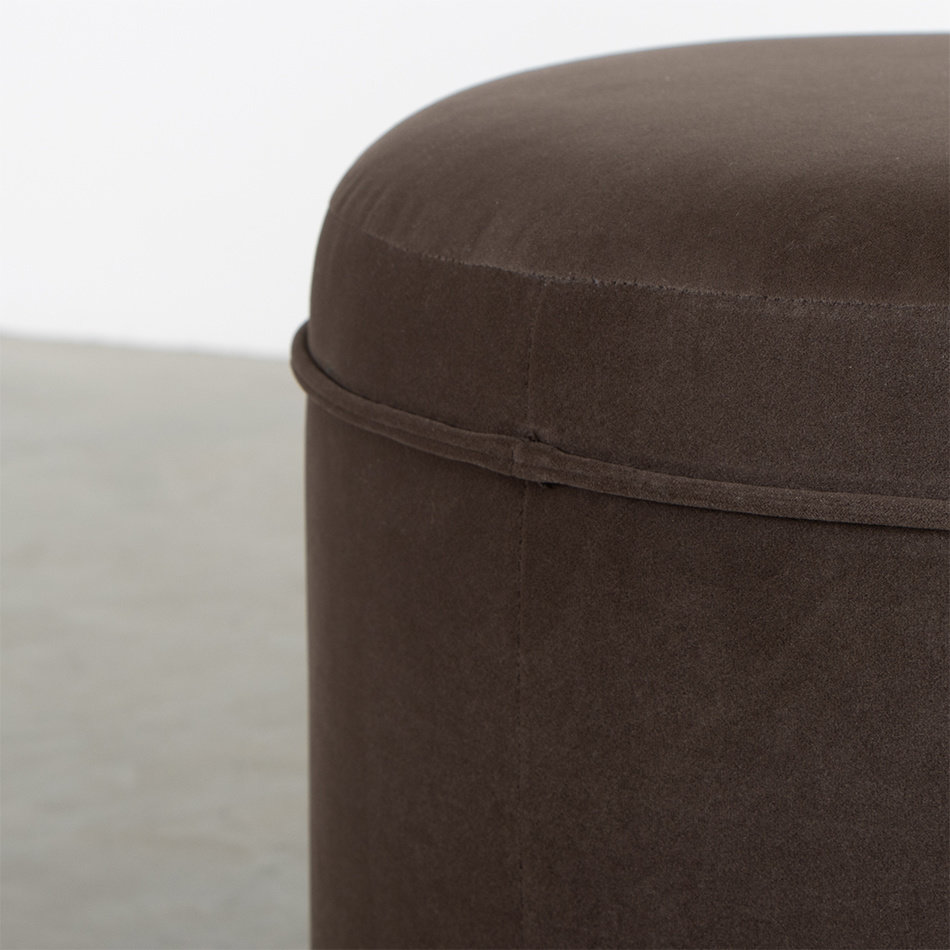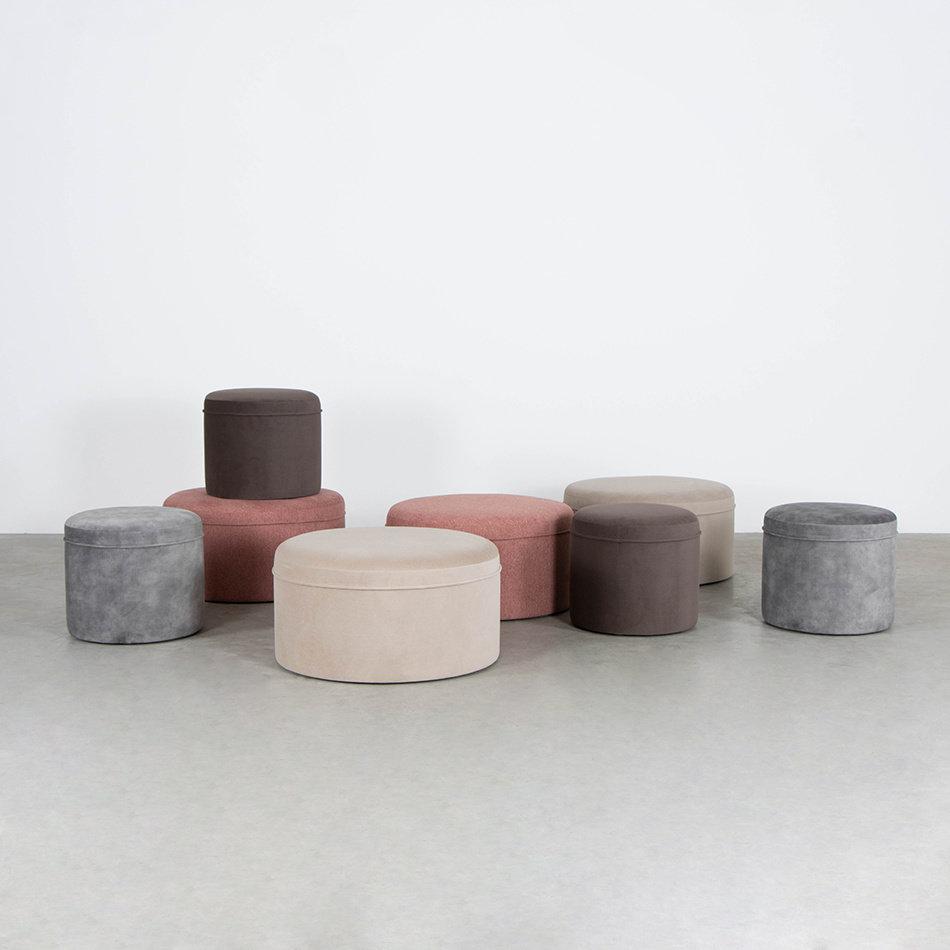 Technical documents
• Fabrics & Colours SØ Sofa Collection (PDF)*
• Pippi Pouf Dimensions (PDF)*
* Scroll down in the PDF document for the English translation 
Scandinavian pouf Pippi
Pouf Pippi is a stylish addition to your living room. The pouf is designed from a practical, down-to-earth point of view. Functional and qualitative. Available in three sizes and a choice of many fabrics and colours.

Dimensions Pippi
- ø 45 cm / 40 cm high
- ø 70 cm / 37 cm high
- ø 90 cm / 37 cm high

Pouf with fabric of your choice
Pippi and the sofas from our collection can be upholstered with a fabric and color of your choice. You can choose from the following upholstery fabrics: Bloq, Queens, Dexter, Adore, Luis, Copenhagen, Mosso and Tamini.

Showrooms in Zaandam and Utrecht
The Pippi pouf can be found in both showrooms. All fabric samples are available in the showrooms. Our sales advisors will tell you more about the options with regard to the upholstery.