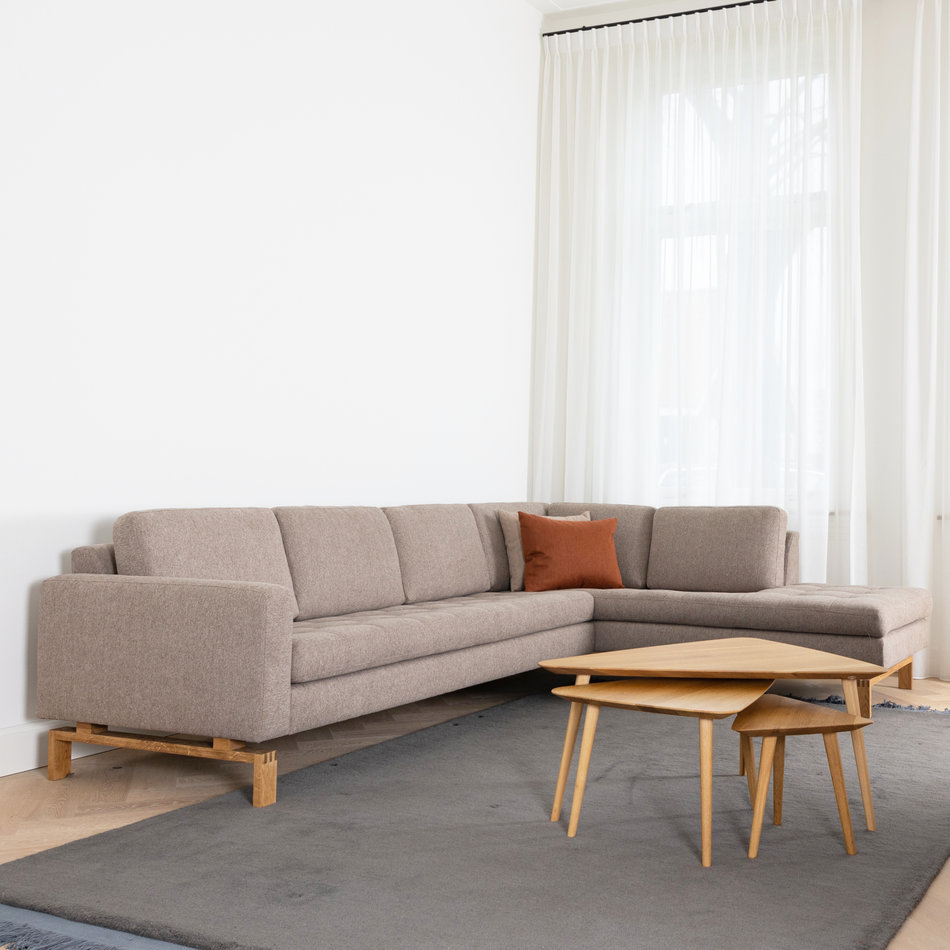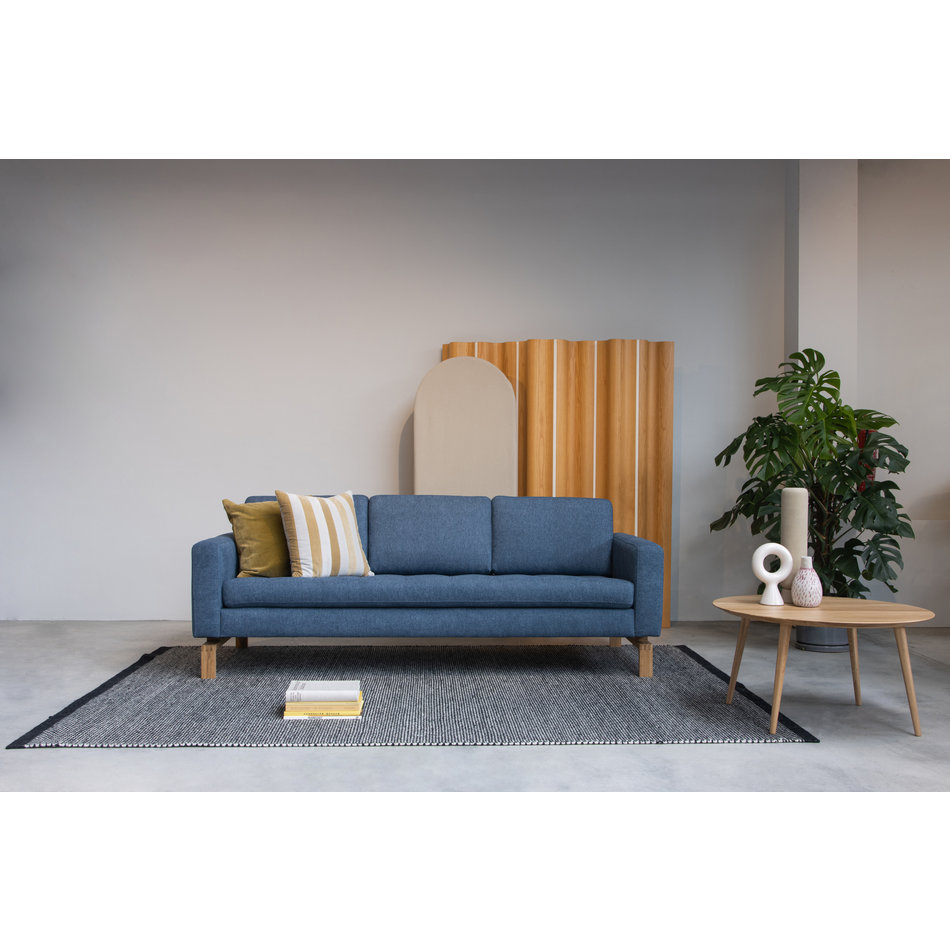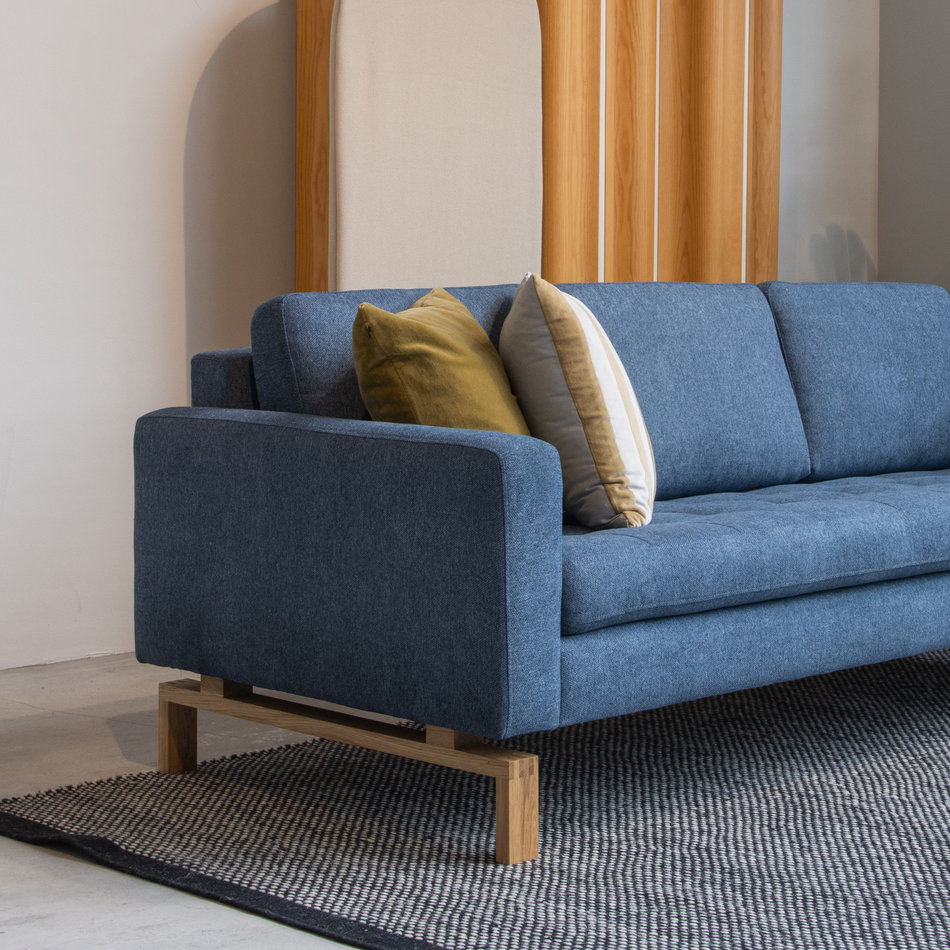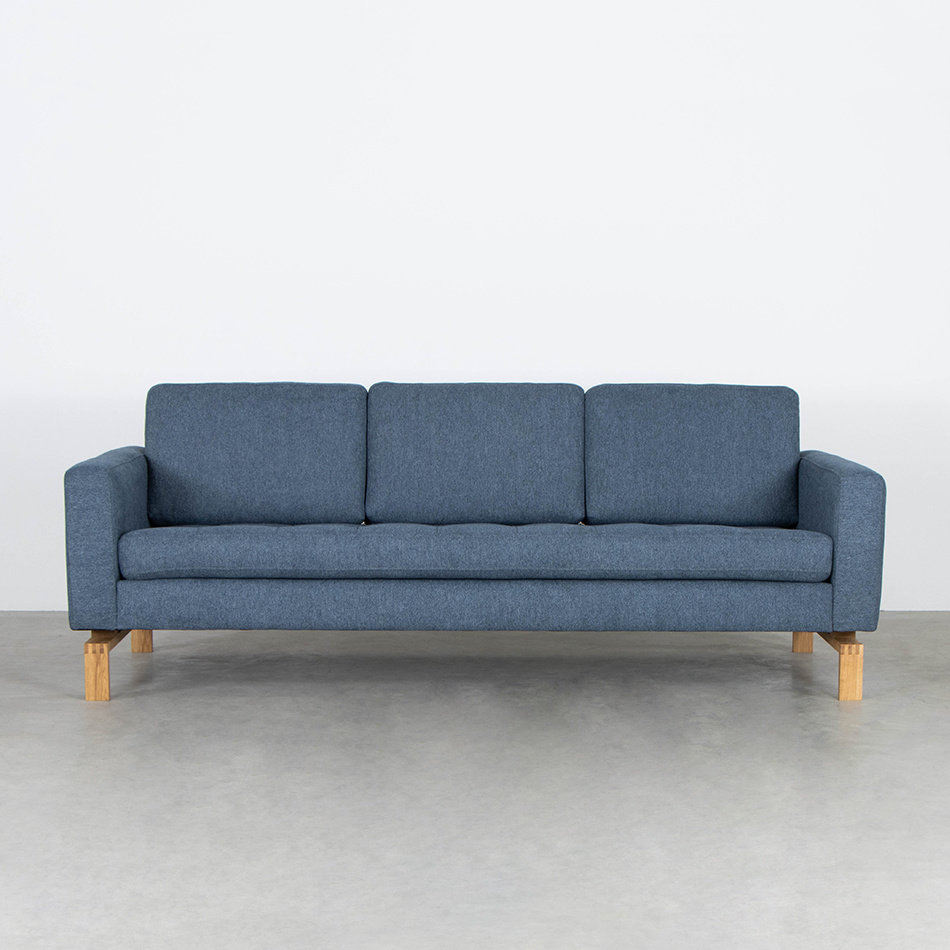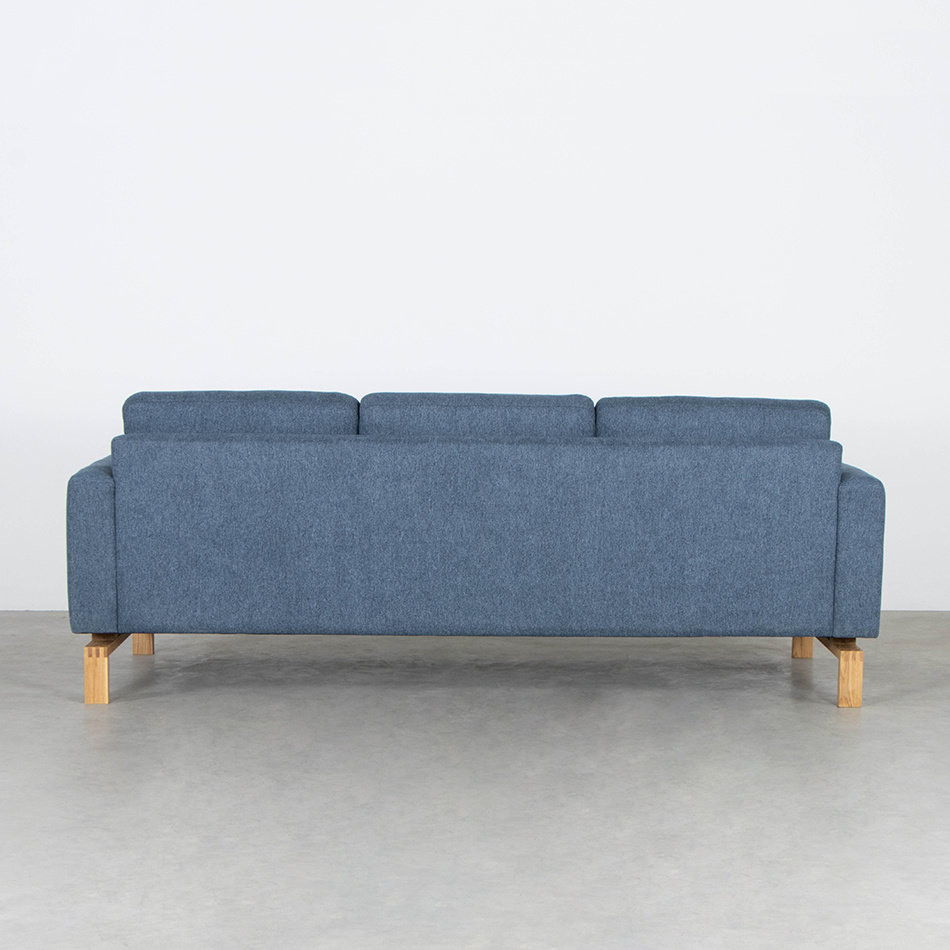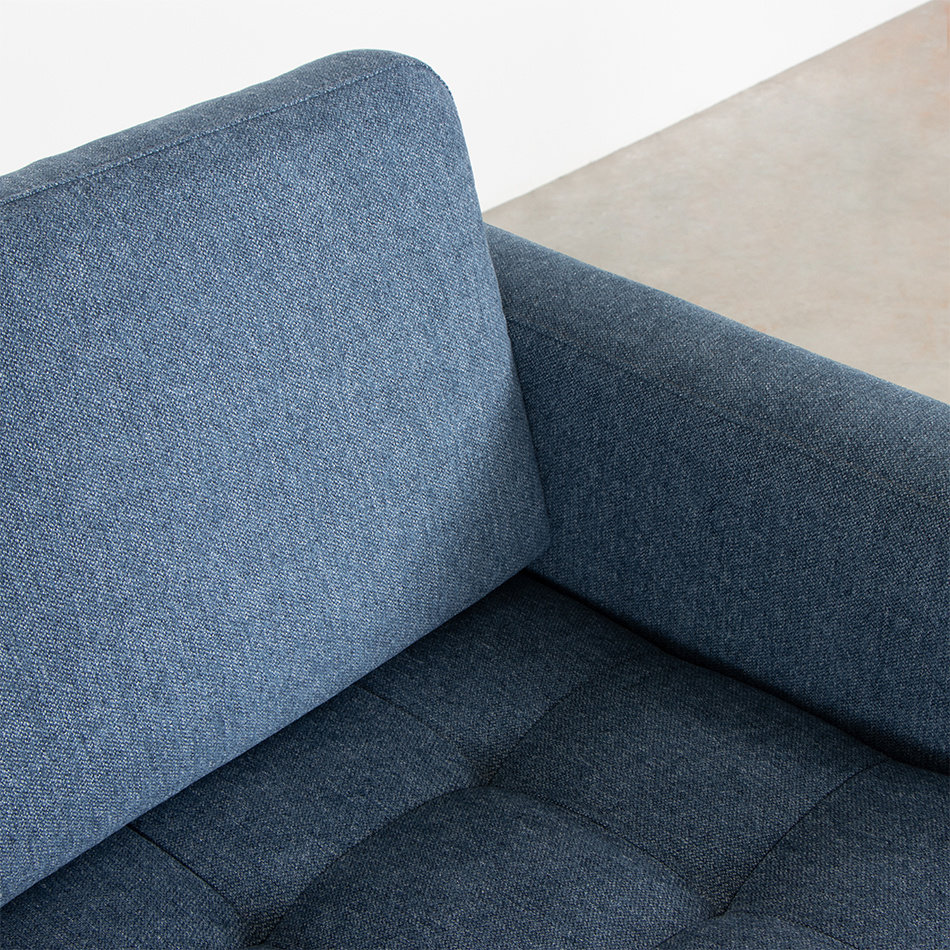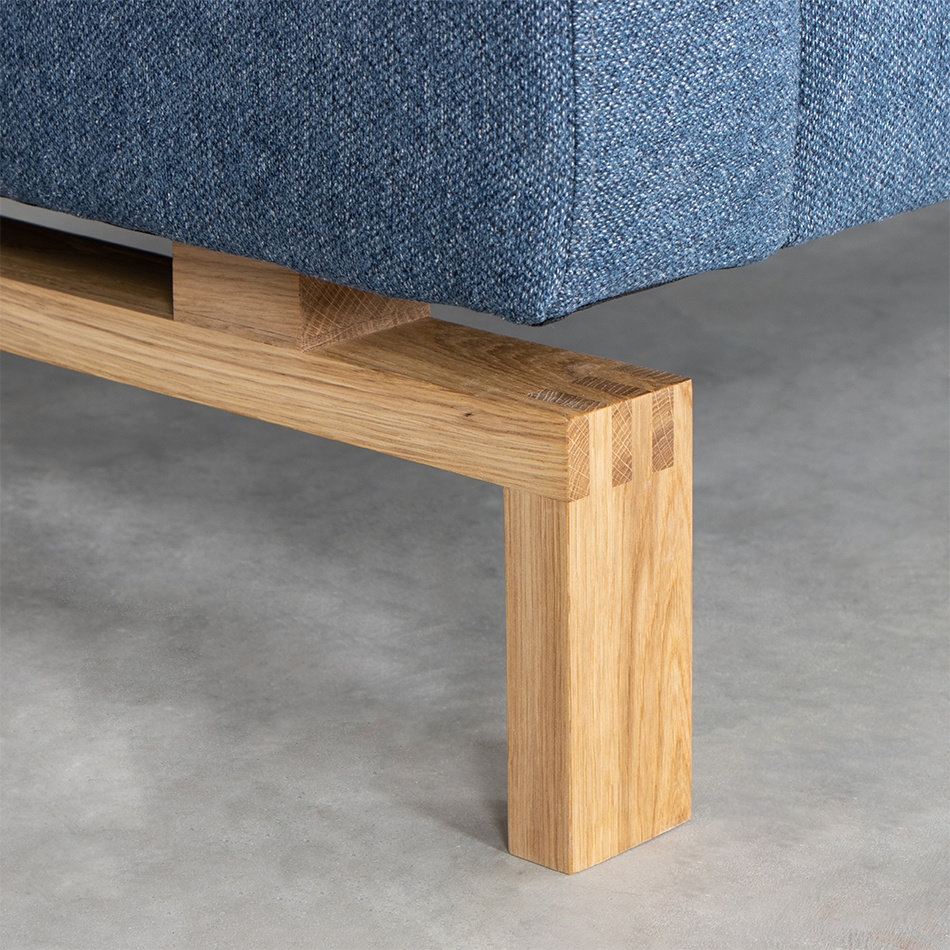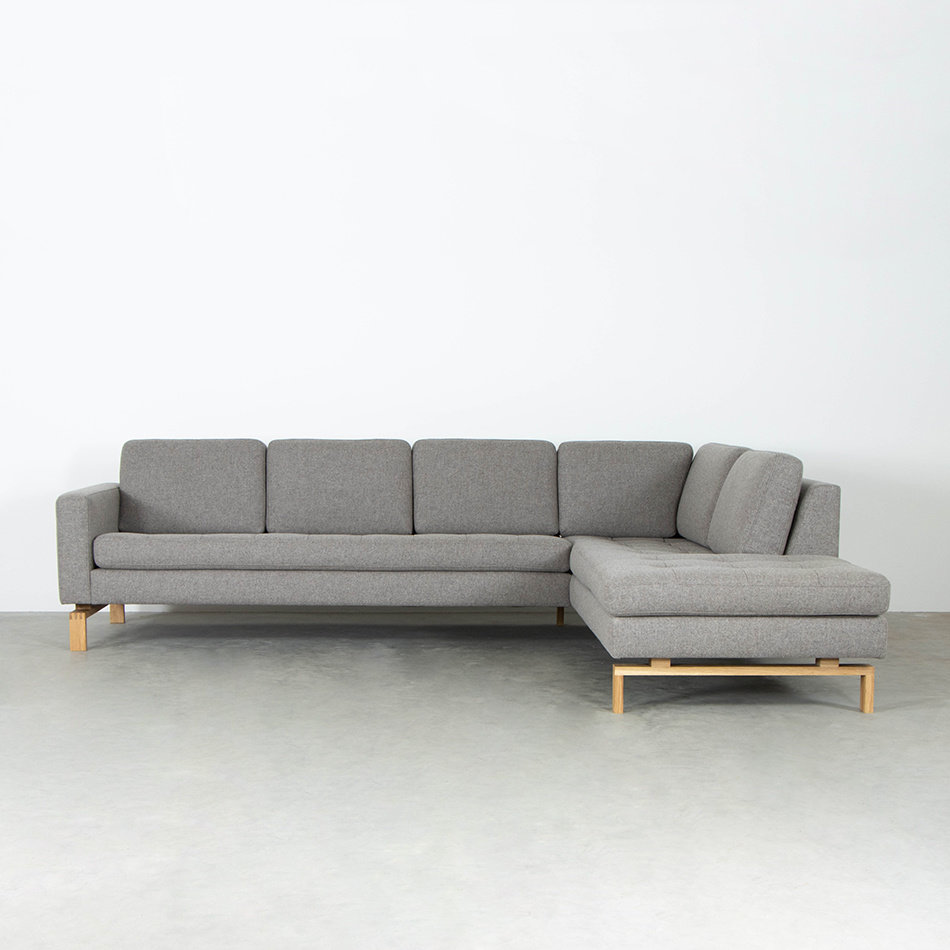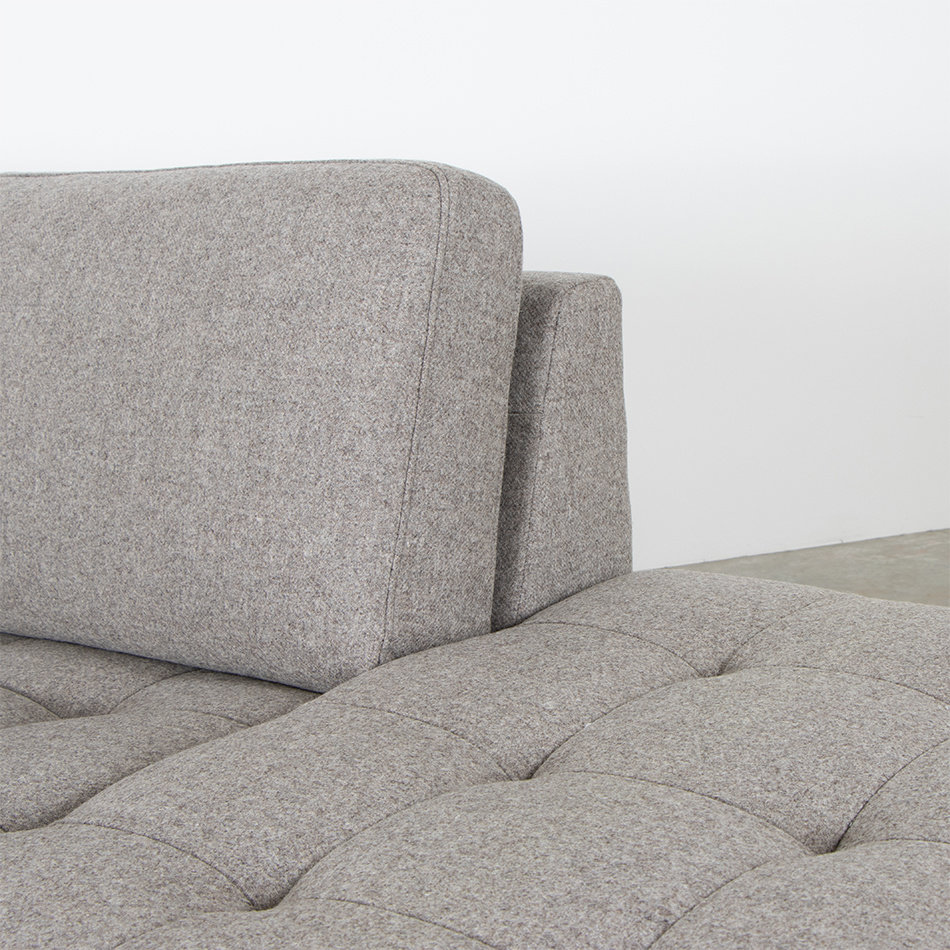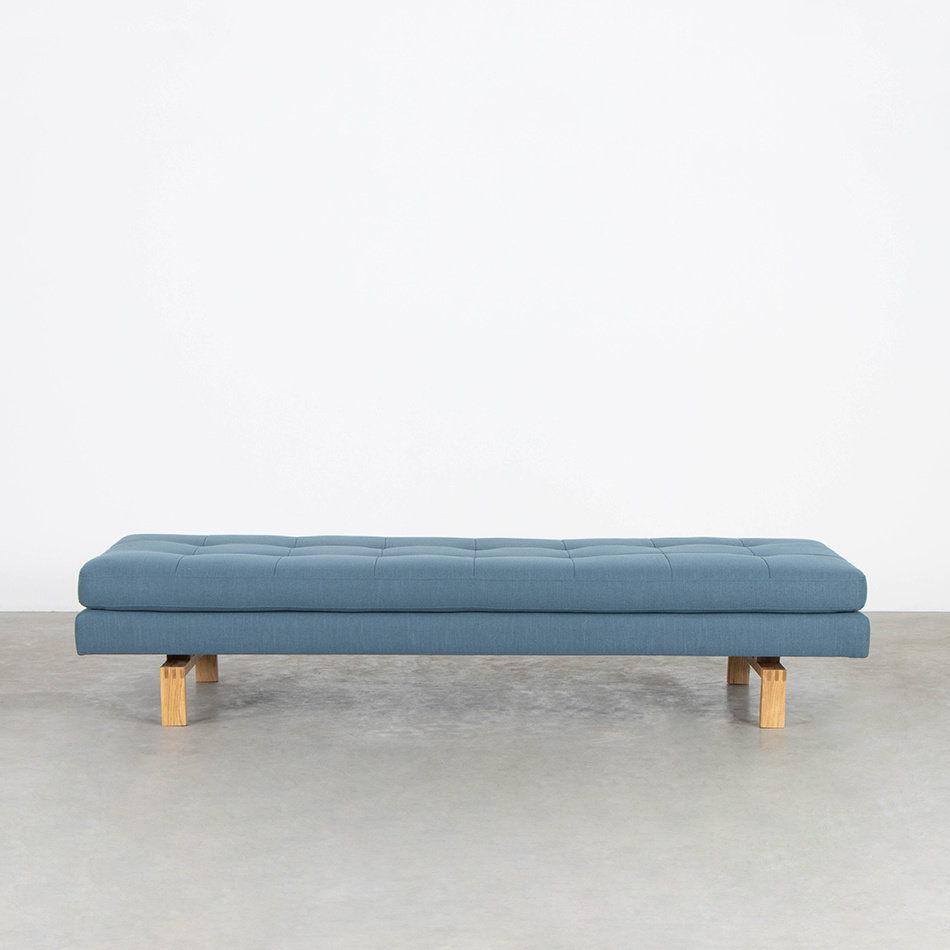 Technical documents
• General Information Sofa's ( PDF )
• Bjarka Variants ( PDF )
• Bjarka 3-Seater Manual ( PDF )
• Bjarka Collection Folder ( PDF )
• Fabrics & Colors SØ Sofas Collection ( PDF )
Sofa Bjarka with oak base
Bjarka is a sofa with straight lines. Characteristic elements are the padded seat cushion and the special base made of solid oak wood, which gives the sofa a beautiful side view. The seat cushion is attached to the frame with Velcro so that it does not slide, the back cushions are reversible.

Make it your sofa
Bjarka is available as a straight sofa, corner sofa and daybed. There is plenty of choice in fabric types and colours. For our latest sofa collection, we have carefully selected 8 fabrics whose properties match the designs of the sofas. The color palette consists of more than 50 colors! You can choose from the following furniture fabrics: Bloq, Queens, Denno, Adore, Luis, Copenhagen, Mosso and Tamini. Fabric samples are available on the Sav & Økse website .

Features Bjarka
• Name: Bjarka
• Brand: Sav & Økse
• Style: Scandinavian
• Finish: reversible back cushions, non-reversible seat
• Material: solid oiled oak, polyether cushions
• Seat filling: No-sag steel springs, Density: 35 kg / Hardness: 130 Newtons
• Back filling: Density: 23 kg / Hardness: 60 Newtons
• Upholstery: various options
• Legs: Oak oiled. Other legs are not possible
• Warranty: 2 years
Sav & Økse sofa collection
The collection guarantees attractive designs. And the seating comfort? That's fine of course! Also nice: when designing this line, we kept a good price-quality ratio in mind.

There is plenty of choice in upholstery: there are 8 types of good quality fabric available. The color palette consists of more than 50 colors. So whether you like natural or brighter colors, there is undoubtedly a fabric that suits you and your interior.

Our sofas form a contemporary and varied collection. Of course, typical Scandinavian design features can be recognized in this. Such as airiness, modesty and beautiful lines. A Sav & Økse sofa is a real asset to your living room: comfortable and beautiful.
Showrooms in Zaandam and Utrecht
The Bjarka sofa is in the showrooms in Zaandam and Utrecht. All fabric samples are available and our sales advisors will tell you more about the possibilities regarding the upholstery and arrangement of the sofas.